The Atlantic Daily: 'Interesting and Scary'
Trump's response to the nerve-agent attack, humans' ancient history, a multi-billion-dollar blood industry, and more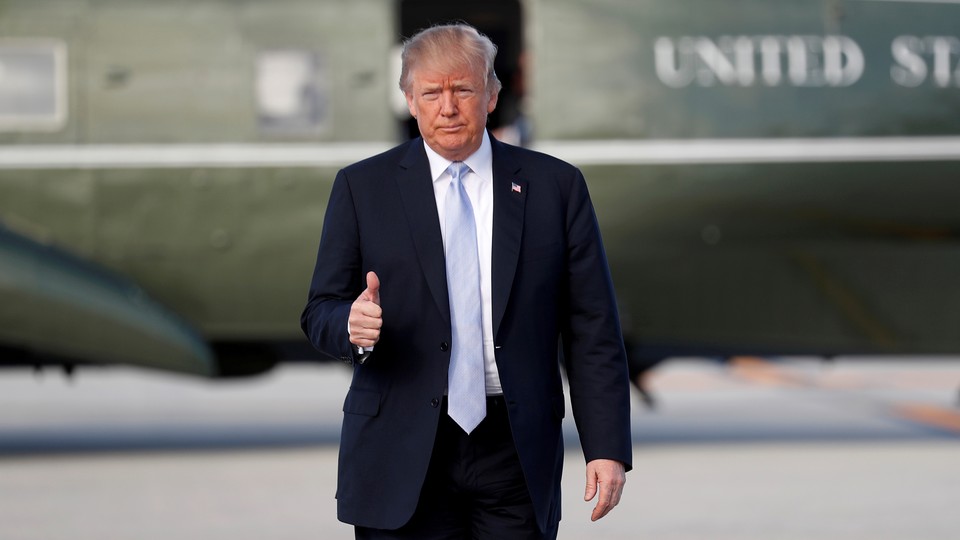 What We're Following
Russian Relations: The Treasury Department today announced new sanctions in response to Russian cyberattacks. President Trump also acknowledged that "it looks like" the Kremlin is to blame for the recent nerve-agent attack on a former spy in Britain—a muted response compared with the U.K.'s retaliatory expulsion of Russian officials identified as intelligence operatives. Meanwhile, Special Counsel Robert Mueller has reportedly subpoenaed records from the Trump Organization as part of his far-reaching Russia investigation. What, Adam Serwer asks, is Mueller looking for?
In Like a Lamb: The Pennsylvania Democrat Conor Lamb's narrow victory in this week's special election for a House seat in a district Trump won in 2016 could mean that Democrats have a chance to gain ground with the president's base. According to Trump, the key to that victory was that Lamb "sounds like a Republican." For example, he joined the GOP in opposing the House Democratic leader, Nancy Pelosi—who might lose her role if other Democrats follow Lamb's lead.
Our Distant Past: Scientists working in the basin of an ancient lake in Kenya found stone tools that are at least 305,000 years old, plus signs of art and long-distance trading—which could mean that humans began building complex societies even earlier than previously thought. They also became friendly with their fellow ancient hominins the Denisovans: A new analysis suggests that DNA from two separate Denisovan groups lives on in human genomes.
---
Snapshot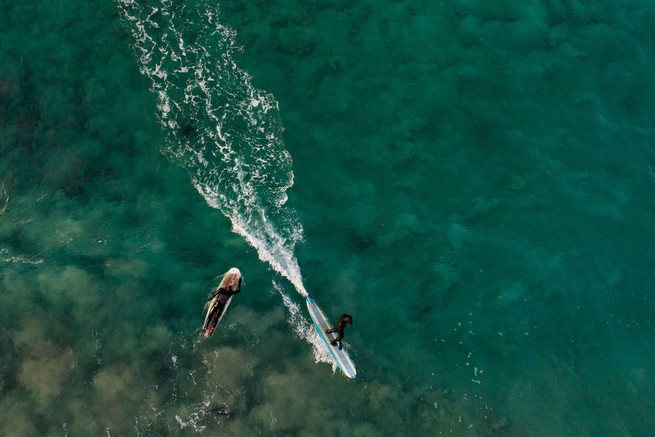 ---
Evening Read
When you think about it, humans' history on Earth is pretty miraculous, Peter Brannen writes:
After all, there are 100-mile impact craters on our planet's surface from the past billion years, but no 600-mile craters. But of course, there couldn't be scars this big. On worlds where such craters exist, there is no one around afterward to ponder them. In a strange way, truly gigantic craters don't appear on the planet's surface, because we're here to look for them ...

"Observer selection effects are really the kind of effects where the data you get is going to be dependent, in some sense, on survival, or that you as an observer exist," [the researcher Anders] Sandberg says. "Now this gets really interesting and scary when we apply it to our own survival."
Keep reading, as Brannen evaluates our chances for cosmic catastrophe.
---
What Do You Know … About Global Affairs?
When Rachel Donadio traveled to Italy to cover a major election, she noticed something missing: women, who were absent from the political debate, as both commentators and stakeholders. In France, where there is no legal age of sexual consent, a national reckoning over gender-based violence is under way after a case involving an 11-year-old girl led to a push to change the law.
Can you remember the other key facts from this week's global coverage? Test your knowledge below:
1. On his last day as president of the United States, Barack Obama made his final phone call to this foreign leader: ____________ .
Scroll down for the answer, or find it here.
2. As of this week, the Syrian Civil War has been going on for ____________ years.
Scroll down for the answer, or find it here.
3. Gina Haspel, the new nominee to be CIA director, was in charge of a CIA "black site" in the country of ____________.
Scroll down for the answer, or find it here.
---
Urban Developments
Our partner site CityLab explores the cities of the future and investigates the biggest ideas and issues facing city dwellers around the world. Gracie McKenzie shares today's top stories:
How do maps look different when women rather than men make them? For one thing, child-care centers and women's health clinics could show up as readily as sports arenas.

"To me, Amazon Go represents something more chilling than a direct threat to storefronts. It feels like a physical embodiment of the larger social transformations its online parent has helped create." Here's why the company's cashier-free convenience store could kill more than just supermarkets.

In the aftermath of Hurricane Maria, researchers estimate that Puerto Rico could lose about 470,000 residents from 2017 to 2019. That's nearly the same number that left in the preceding decade. Where are these migrants moving to?
For more updates from the urban world, subscribe to MapLab, CityLab's newsletter for mapmakers and map lovers.
---
Reader Response
Blood-plasma donation is a multi-billion-dollar industry, and one that's rife with complicated ethical questions. One reader, Annaliese, supports the idea of payment for blood donors:
I have a blood disorder and have had many transfusions. AB+ blood is $1,200 per unit, and it's the universal type; I imagine a rarer blood type costs much more. When recipients are having to pay that much for blood, the donors should definitely get paid something.
Heather points out additional complications:
I spent some time as a foster mom in Las Vegas. Donating plasma was a very popular form of supplemental income (or sometimes even the only source of income) for at-risk mothers … I know it's anecdotal, but the women that I saw donate the most frequently, were the ones in the worst health and with the riskiest lifestyles … The industry draws from the most vulnerable and most at risk, health-wise, members of society. That has potential negative implications for both the people selling the plasma, and the people receiving it.
Join the discussion on Facebook, and write to us at letters@theatlantic.com.
---
Adjectives
Blood money, gritty reboot, villainous women, selfish apps.
---
Time of Your Life
Happy birthday to Cheryl's brother (twice the age of MTV); to Pamela's mother (a year younger than the official U.S. national anthem); and to Devan's wife, Rochelle (one-fifth the age of The Atlantic).
Do you or a loved one have a birthday coming up? Sign up for a birthday shout-out, and explore the Timeline feature for yourself.
---