The Atlantic Daily: Do Something About It
Trump's choice for CIA director, nationwide school walkouts, remembering Stephen Hawking, and more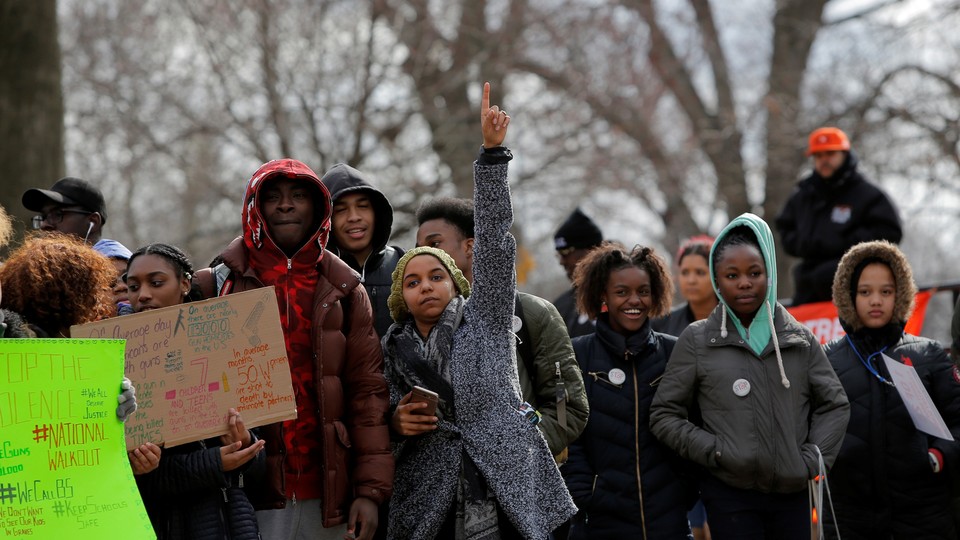 What We're Following
Who Is Gina Haspel? Though President Trump's nominee for CIA director would be the first woman to hold the position, that milestone may be less meaningful than her controversial career. She oversaw a secret prison where detainees were subject to "enhanced interrogation techniques" that have since been labeled torture. Here's what happened there. Still, that record may not deter congressional Democrats from confirming Haspel, not only because of the precedent set by President Obama, but also because of the fact that she's not a Trump loyalist. Cori Crider has 10 questions for her confirmation hearing.
Cabinet Clashes: Trump's decision to replace Rex Tillerson with the more hawkish Mike Pompeo as secretary of state could change the direction of the president's planned talks with North Korea's leader, Kim Jong Un. It also might reveal an uncomfortable truth about what Trump requires of his subordinates, as he and Tillerson frequently clashed. Trump's had mostly kind words for Defense Secretary James Mattis, but that could change in the future. Meanwhile, a 60 Minutes interview with Education Secretary Betsy DeVos did little to alleviate her critics' concerns about whether she's prepared for the role.
Parkland Protests: Students at as many as 3,000 schools participated in a nationwide walkout to honor the 17 victims of last month's school shooting in Parkland, Florida, and to call for measures against gun violence. See photos of their demonstrations. The walkouts fit into a long tradition of student protests—and though they might not prompt new legislation yet, they're sure to feed activists' momentum.
---
Snapshot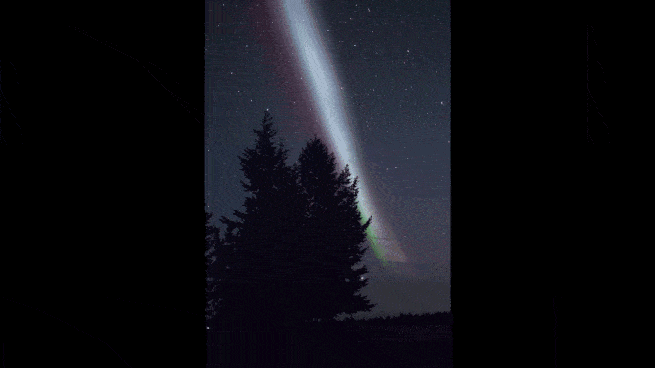 ---
Who We're Talking To
David Reich, a geneticist, describes how the ability to analyze ancient DNA has changed the study of archaeology.
Phil Elverum, a musician who records as Mount Eerie, shares how the loss of his wife led him to capture "the transition from a living person into a memory" in his latest album, Now Only.
---
Evening Read
Vann R. Newkirk II on the virtues of "unplugging":
Most days I am tethered to my phone. I walk around gorging myself on news from my mobile devices, constantly absorbing information, soaking in stories without satiation or satisfaction. I am bombarded by alerts and notifications, retweets and likes and faves. I've been on Twitter pretty much continuously for seven whole years, and the algorithm of virality and in-case-you-missed-its has all but replaced the chemical and emotional signals in my brain. My anxiety mounts with each passing day, and even in my sleep—which is of course bracketed by Twitter browsing sessions—I have recurring nightmares about getting ratioed. My fingers burn from touch-screen use, my eyesight is strained, my spine is slowly changing shape to accommodate my hunched-over poring. I am becoming posthuman, in the crappiest and least-cool way possible.

That is, until last night, when I decided to do something about it.
Keep reading for the unexpected lessons of Vann's foray into life as "a new, pure-news-based being."
---
What Do You Know … About Science, Technology, and Health?
The famed physicist Stephen Hawking died this morning at his home in Cambridge, England. Hawking is remembered for his five-decade career studying the universe, quirky attempt to prove whether time travel exists (it involves a lot of champagne), and ability to captivate scientists and small children alike. For all Hawking's celebrity, though, the full impact of his work, which continues to revolutionize the way we look at the cosmos, still isn't widely understood. As Hawking's fellow physicists and astronomers mourn his death, they are also lamenting that he will not get to see the first photographic evidence of a black hole, which scientists may release later this year.
Can you remember the other key facts from this week's science, technology, and health coverage? Test your knowledge below:
1. When the Toba supervolcano erupted 74,000 years ago, it released ____________ cubic kilometers of magma.
Scroll down for the answer, or find it here.
2. On average, a false story will reach 1,500 people on Twitter ____________ times faster than a true story.
Scroll down for the answer, or find it here.
3. A newly discovered type of aurora borealis appears as a narrow, east–west ribbon of glowing lavender and emerald. Its name is ____________.
Scroll down for the answer, or find it here.
---
Look Back
In our July 1945 issue, Vannevar Bush was optimistic about humans' technological future:
The applications of science have built man a well-supplied house, and are teaching him to live healthily therein. They have enabled him to throw masses of people against one another with cruel weapons. They may yet allow him truly to encompass the great record and to grow in the wisdom of race experience. He may perish in conflict before he learns to wield that record for his true good. Yet, in the application of science to the needs and desires of man, it would seem to be a singularly unfortunate stage at which to terminate the process, or to lose hope as to the outcome.
Bush went on to predict the biggest communication breakthroughs of the next century—computers and the internet. Read more, share this story, and find more articles from our archives.
---
Reader Response
After students across the U.S. walked out of class to commemorate the one-month anniversary of the school shooting in Parkland, Florida, Atlantic readers debated whether their demonstrations could make a difference. From Lily:
School-approved, teacher-accompanied, scheduled walkouts with long lists of school rules, taking place on locked-down campuses only—those in my book are not real walkouts. History shows that protests that actually work are disruptive, organized by the protesters themselves, don't ask permission, and take place in the public eye.
From Jonas:
Most of them will be eligible to vote, join the military, and go purchase one of those beloved firearms you guys hold in such high regard within a year or two, if they can't already. If they are responsible enough for all that, surely they are responsible enough to have formed their own opinions on topics as prolific as gun control.
From Jim:
Student activism did bring about great change in the '60s and '70s. Older people didn't understand it, just like some of the comments here today. I hope it grows. The young people can change the world. In fact, they are the only ones who can.
Join the discussion on Facebook, or write to us at letters@theatlantic.com.
---
Nouns
Oscar power, corals' fate, syphon fountain, political nail-biter.
---
Time of Your Life
Happy birthday to John's grandson Tom (twice the age of the International Space Station); to Jeff's wife, Katie (a year younger than the Beatles); to Silvija (14 years older than the moon landing); to Arnold (a year younger than Amazon); and to Ed (the same age as the Hoover Dam) and his daughter Tracy (the same age as the Twenty-Third Amendment).
Do you or a loved one have a birthday coming up? Sign up for a birthday shout-out, and explore the Timeline feature for yourself.
---