The Atlantic Daily: The Bigger Question Remains Unanswered
FBI allegiances, how women see Trump, a journalist's murder, and more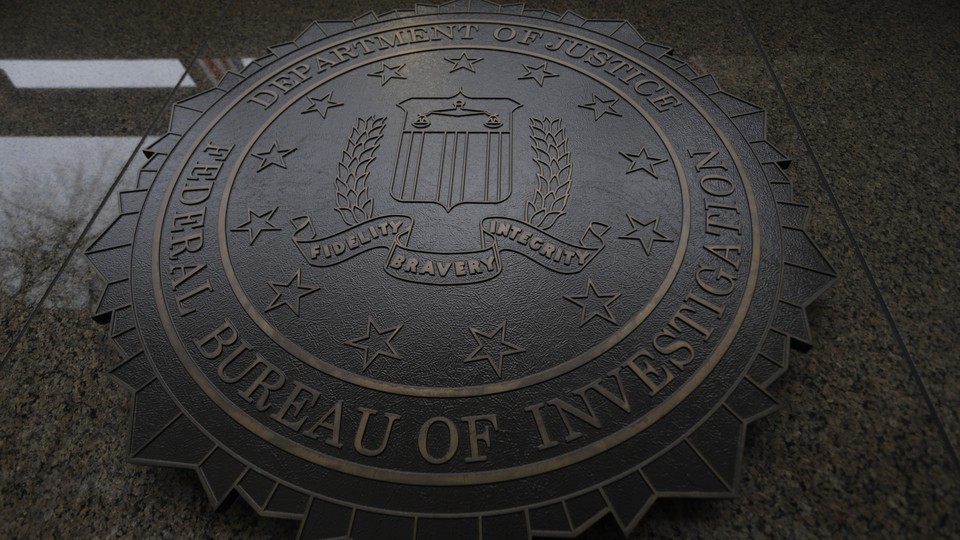 What We're Following
Women and the White House:  The revelation that two ex-wives of former White House Staff Secretary Rob Porter told the FBI in the course of a background check that he had abused them had many observers wondering how Porter could have been hired at all. Yet the allegations of violence against women committed by President Trump and other former members of his team may explain why such serious claims could have been overlooked. Meanwhile, the president's approval rating among white, working-class women is dropping. That news reminded me of a message from Nicole, a reader in California, who said she had voted for Trump in part because of family pressure: "More important to me [than other issues] is his stance on everything from women's rights to the environment. Most disturbing is my complete lack of trust in this man."
The FBI: This week, the Senate Homeland Security Committee released the full logs of texts between two FBI employees, Peter Strzok and Lisa Page. Though Trump and his allies have pointed to these texts as evidence that the FBI is politically biased, they actually show that the bureau's primary political allegiance is to itself, David Graham writes. As for the president, his foremost complaint about FBI independence may be not that it's partisan, but that it's not partisan enough.
Get Ready: The opening ceremony of the 2018 Winter Olympics  will take place tomorrow, February 8. Athletes are already training at the site in Pyeongchang, South Korea. You can see photos of the preparations here. Among the competitors to watch is Nathan Chen, an 18-year-old American figure skater who, ahead of his first Olympic games, is already considered one of the best athletes in the sport's history.
---
Snapshot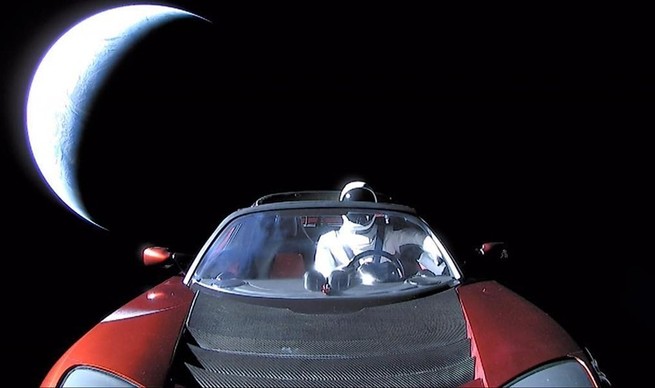 ---
Who We're Talking To
Karen Crouse, a sports writer, explains the parenting secrets she's observed in Norwich, Vermont, a town that's raised a string of Olympic athletes over the past 30 years.
Larry Smarr, a computer engineer, describes how he used a supercomputer to monitor his health, look into his organs, and even help direct his own surgery.
How did an avowed white-supremacist candidate for Congress make it onto the Illinois ballot? Christopher Mooney, a politics professor, tells Elaine Godfrey: "Anytime you've got a Nazi running, somebody was asleep at the switch." Here's what happened.
---
Evening Read
Rachel Donadio reports from Strasbourg, France:
Daphne Caruana Galizia was less than a mile from home when her Peugeot 108 exploded and burst into flames last October, killing her instantly and sending shrapnel into a nearby field. She was 53 and the most famous investigative journalist in Malta. In that tiny country, her scoops consistently made life uncomfortable for the powerful, whether in banks or the prime minister's office. Investigators later found that a sophisticated device had been planted on the car and remotely detonated. In December, after turning to the FBI and Dutch forensic experts for help, Maltese authorities arrested 10 people and eventually charged three Maltese nationals with carrying out the attack. But the bigger question—the one that has reverberated far beyond Malta—remains unanswered: Who ordered the killing?
Keep reading here, as Rachel lays out the facts of the case and what it means for Europe.
---
What Do You Know … About Global Affairs?
With one year of the Trump presidency over, pundits' initial fears of a meltdown in U.S.–Chinese relations have not come to pass; in fact, Benjamin Carlson argues in The Atlantic's March issue that Chinese citizens admire Trump, while the country's leaders are eager to work with him. China's rising #MeToo movement is notable because it has lived almost entirely on social media, where activists have spread awareness of feminist causes and subverted censorship with viral posts. Yet political speech in China could soon face even more obstacles, as the government races to implement an algorithmic system to surveil all citizens.
Can you remember the other key facts from this week's global coverage? Test your knowledge below:
1. The leader of the youth wing of Germany's ____________ Party has launched a campaign to oppose a governing coalition with Angela Merkel's Christian Democratic Union.
Scroll down for the answer, or find it here.
2. There are now 14,000 American troops in ____________.
Scroll down for the answer, or find it here.
3. A new law in ____________ places limits on public statements about certain aspects of the Holocaust.
Scroll down for the answer, or find it here.
---
Urban Developments
Our partner site CityLab explores the cities of the future and investigates the biggest ideas and issues facing city dwellers around the world. Gracie McKenzie shares today's top stories:
For more updates from the urban world, subscribe to one of CityLab's newsletters.
---
Reader Response
Many people are responding to The Atlantic's decision to close comments on our site and open a new section, Letters, for reader feedback and ideas. From Billy Flynn in Los Angeles:
I should begin by commending you on your move to strike down the comments section and replace it with an online space for letters from readers. To many this may seem an arbitrary or even censorious change of format, but in this digital age there is much to be said for promoting simple letter-writing: with this maneuver you simultaneously deny those who would foment toxicity an easy forum for their fulminations and encourage those who have something to say to explore a medium that requires careful self-reflection.
From Taylor Cappadona in Nashville, Tennessee:
I find it very sad that you guys are removing your comments section. The section has become a great place to share ideas, discuss opinions, and meet like-minded and not-like-minded people. I truly adore the conversations and humor many users impart on the conversation. For such serious issues it is nice to see how others feel and get other perspectives for a well-rounded opinion on the issues at hand. I would consider some of the people who make comments to be friends and it will be sad to lose these connections.
Read many more thoughtful reactions from readers here. For those missing an immediate online exchange, the comment feature on our Facebook page is still going strong, as is the independent Disqus group some longtime readers launched a while back. And our inbox is open: letters@theatlantic.com.
---
Verbs
Newsweek elegized, mantis views visualized, Olympics Disneyfied, baselines shifted.
---
Time of Your Life
Happy birthday to Kate's friend Adam (a year younger than MTV); to Joe's wife, Janice (born around the time Elvis Presley entered the U.S. music charts); from Christian to Mallory (a year younger than The Simpsons); to Meredith's brother Jeremy (twice the age of Toy Story); to Don's mom, Laura (a year younger than FM radio); and to Eric's wife, Sara (a year younger than the Super Bowl).
Do you or a loved one have a birthday coming up? Sign up for a birthday shout-out here, and click here to explore the Timeline feature for yourself.
---