The Atlantic Daily: Big Bang
A milestone in spaceflight, Devin Nunes's next step, a stock-market nosedive, and more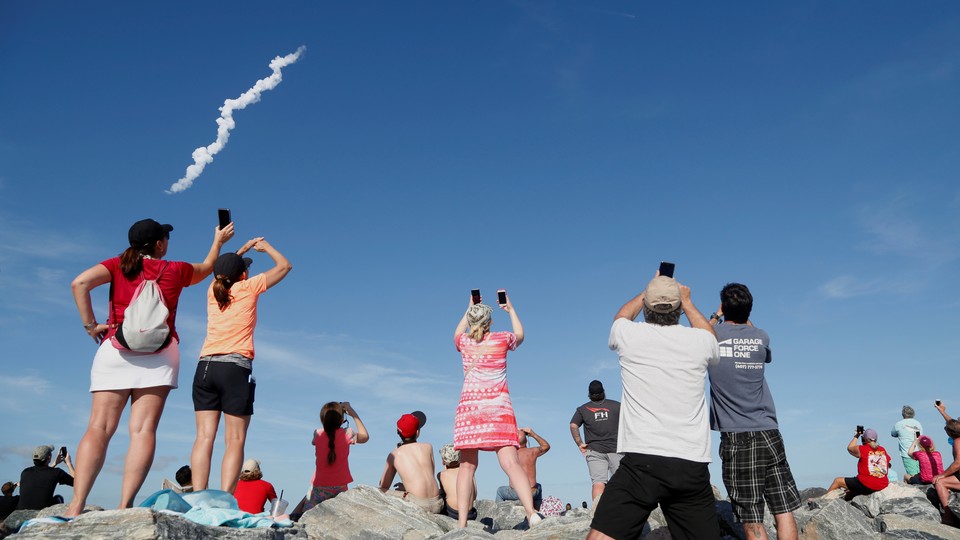 What We're Following
Partisan Problems: President Trump described congressional Democrats' failure to clap at his State of the Union address as "treasonous" during an appearance in Ohio. Though the White House says the comment was "tongue in cheek," even a casual accusation of treason could set a dangerous precedent. Trump had kinder words for Representative Devin Nunes of California, who he tweeted "may someday be recognized as a Great American Hero" for his recently declassified memo, which alleged Justice Department surveillance abuses. Yet analysts worry that the memo will ultimately undermine lawmakers' powers of intelligence oversight. That hasn't stopped Nunes, who's moved on to "phase two" of his investigation of the Russia probe. Here's what comes next.
We Have Liftoff: SpaceX, the rocket company run by the futurist Elon Musk, successfully launched its Falcon Heavy rocket from Cape Canaveral, Florida. The test marks a historic shift of spaceflight into the realm of commerce, for which the rocket's payload—a red convertible made by Musk's other company, Tesla—is a fitting symbol. See photos from the rocket launch here.
Equity Efforts: Baseball's Cleveland Indians will remove the Chief Wahoo logo from their uniforms starting next year. For Native American activists, this is an important milestone, but only the first step toward addressing racist imagery in sports. Meanwhile, the new leader of the nonprofit Heterodox Academy explains why she believes college campuses need more intellectual diversity. And Ed Yong, an Atlantic staff writer, spent two years trying to fix the gender imbalance among the experts quoted in his stories. Here's what he learned.
---
Snapshot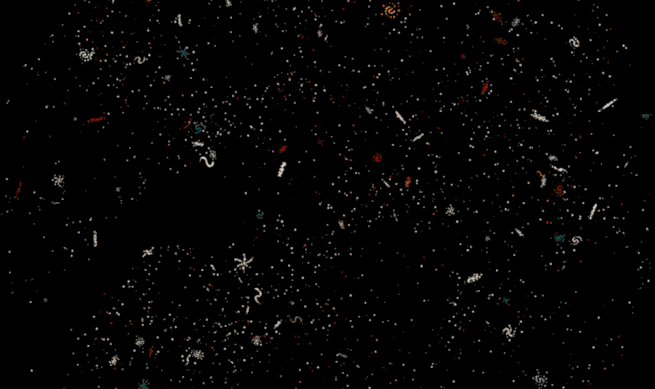 ---
Who We're Talking To
A GOP aide tells Natasha Bertrand, an Atlantic staff writer, that he doesn't think Trump "has ever faced an adversary quite like [Representative Adam] Schiff, and it's freaking him out." Read Natasha's interview with Schiff here.
Andrew Franks, a filmmaker, describes how he met the subject of his short documentary Cab Elvis: a Seattle cabdriver who impersonates Elvis Presley. Watch the documentary here.
---
Evening Read
Richard Campanella on the topography of New Orleans:
Below sea level. It's a universally known topographical factoid about the otherwise flat city of New Orleans, and one that got invoked ad nauseam during worldwide media coverage of Hurricane Katrina and its catastrophic aftermath in 2005. Locally, the phrase is intoned with a mix of civic rue and dark humor.

It's also off by half. Depending on where exactly one frames the area measured, roughly 50 percent of greater New Orleans lies above sea level. That's the good news. The bad news: It used to be 100 percent, before engineers accidentally sank half the city below the level of the sea. Their intentions were good, and they thought they were solving an old problem. Instead, they created a new and bigger one.
Keep reading here, as Campanella explains how humans sank Louisiana's most iconic city.
---
What Do You Know … About Business?
The stock market's long streak of growth was interrupted last week, and on Monday took a historic nosedive. Some attributed the fall to investors' nervousness over economic data released on Friday, which showed signs of potential inflation and interest-rate hikes along with the news that a period of sluggish pay for workers may finally be ending. Yet inflation could be just what the U.S. economy needs for 2018. In the meantime, investors likely don't need to worry: Though volatility can be scary, it's a normal market feature.
Can you remember the other key facts from this week's business coverage? Test your knowledge below:
1. ____________, with its flowing craft beer and cucumber water on tap for thirsty young workers, is the world's sixth-most-valuable start-up.
Scroll down for the answer, or find it here.
2. Nineteen of the 20 most-watched TV broadcasts in U.S. history are Super Bowls. The other is the series finale of ____________.
Scroll down for the answer, or find it here.
3. Amazon employed about ____________ people in the U.S. in 2016 and said it plans to add 100,000 employees more by the middle of this year.
Scroll down for the answer, or find it here.
---
Urban Developments
Our partner site CityLab explores the cities of the future and investigates the biggest ideas and issues facing city dwellers around the world. Gracie McKenzie shares today's top stories:
For more updates from the urban world, subscribe to one of CityLab's newsletters.
---
Reader Response
As Congress approaches another deadline to reach an immigration deal, we'll hear from two readers with immigration in their family history. Saja in Princeton, New Jersey, has mixed feelings about President Trump's leadership, but supports his proposed immigration restrictions:
As an immigrant on a green card and in a business where freer immigration gave me better monetary benefits, I fully understood and in principle supported his immigration stand. [I believed] it would hurt my salary but was fairer and better for the U.S. and the source countries. I have lived in Asia and Africa and know immigration fraud. The needy lose because of the abuses of others.
This reader in Indiana was pained by Trump's offensive comments about immigrants:
The "shithole" comment was especially disappointing. As a first-generation, successful American, those comments personally hurt me coming from my president …

I am constantly surprised at the depths to which the GOP supports him. [In the next year, I hope for] bipartisan leadership that forces the legislative branch to actually work to be productive for America.
Read more on what the legislative branch is up to here.
---
Gerunds
Honest reckoning, fair redistricting, solemn reimagining, heavy landing.
---
Time of Your Life
Happy birthday to Marie's daughter (a year younger than Pokémon); to Jane's "longtime friend and full-time troublemaker," Joe (twice the age of the 24-hour news cycle); to Devon (the same age as Kobe Bryant); and to Allie's girlfriend, Lilian (twice the age of Twitter).
Do you or a loved one have a birthday coming up? Sign up for a birthday shout-out here, and click here to explore the Timeline feature for yourself.
---