The Atlantic Daily: Potential to Cause Turmoil
Syria's crisis, the real scandal of Trump's White House, Italy's fake-news problem, and more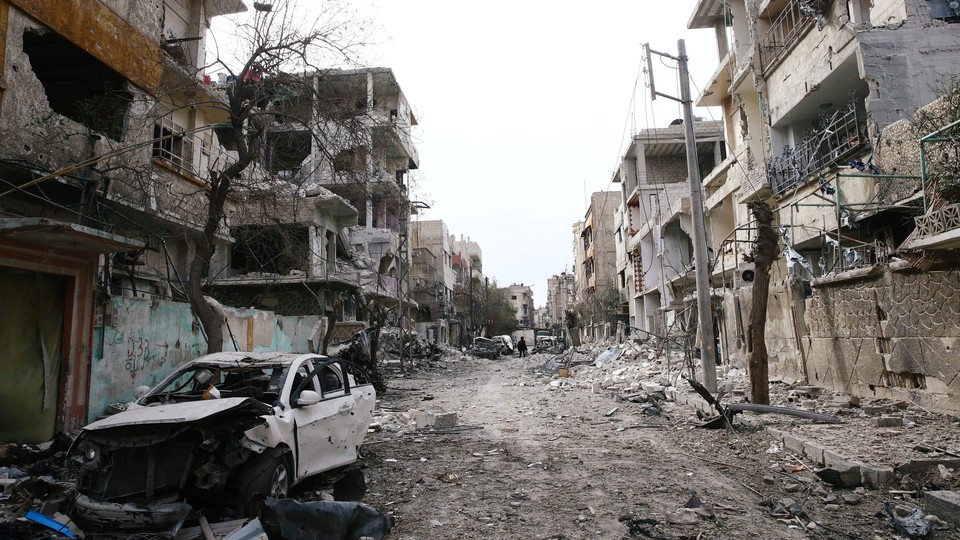 What We're Following
Syria's Crisis: President Bashar al-Assad's forces resumed their attack on the rebel-held suburb of eastern Ghouta, just a day after the United Nations called for a 30-day ceasefire in Syria. Russia, which is allied with the Assad regime, was responsible for delaying the ceasefire resolution—but U.S. policy in Syria may be partly to blame for the continued devastation.
Investigation Intrigue: Democratic members of the House Intelligence Committee released a memo revealing the language that the FBI used to apply for a warrant to surveil the former Trump-campaign aide Carter Page. The release of the memo, which rebuts Republican allegations of FBI misconduct, followed a week of new developments in Special Counsel Robert Mueller's investigation of Russian interference in the 2016 presidential election. Mueller's findings—in particular, his plea deal with Rick Gates, one of Paul Manafort's former business partners—put serious pressure on Manafort, and make the former Trump campaign chair's downfall seem all but inevitable. Yet the implications of Russian interference extend far beyond the history of the campaign—and concern over the possibility of collusion obscures the scandalous nature of what's already been revealed about the president's team.
The Pyeongchang Olympics: The 2018 Winter Games wrapped up with a closing ceremony that featured a 13-year-old guitarist who performed a rock-and-roll riff on Vivaldi's "Winter" concerto. Norway came first in the medals count, having earned a total of 39. See photos of the competition's highlights. Amid the athletic events and diplomatic steps between Pyongyang and Seoul, North Korea's missile-testing program has faded into the background, but it may not stay there. Here are three signs that the end of the games could also mark the end of the Koreas' truce.
---
Snapshot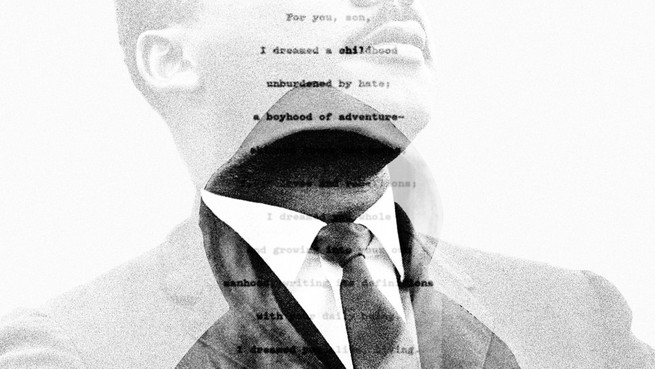 ---
Who We're Talking To
Don Christensen, a retired military prosecutor, explains why White House Chief of Staff John Kelly's controversial defense of a staffer accused of domestic abuse is characteristic of the military justice system.
Dirk Schulze-Makuch, an astrobiologist, describes how his team learned that microbes can survive in one of the driest places on Earth.
Jennifer, an autistic woman, discusses the methods she uses to camouflage her condition: "It helps you get through social interaction without there being a spotlight on your behavior or a giant letter A on your chest."
---
Evening Read
Yasmeen Serhan on Italy's fake-news problem:
Two explosive stories began circulating in Italy in November. The first was about a 9-year-old Muslim girl who was hospitalized after being sexually assaulted by her 35-year-old "husband" in the northeastern city of Padua. The second concerned Maria Elena Boschi, a prominent lawmaker and member of former Prime Minister Matteo Renzi's ruling Democratic Party, who was photographed at a funeral mourning the recent death of the notorious mafia boss Salvatore Riina.

What the stories had in common was the potential to cause turmoil in an already raucous political debate—one defined in part by anti-immigrant and antiestablishment sentiment—ahead of the country's March 4 general election. Another thing? They were both fabricated, and it's not clear by whom.
Keep reading, as Yasmeen explores how European countries are working to combat disinformation.
---
What Do You Know … About Education?
In the ongoing debate about guns and mass violence prompted by the recent high-school shooting, in Parkland, Florida, some of the most crucial questions have centered on the roles of teachers and students. School shootings have forced teachers to make life-or-death decisions that many never envisioned when training for the job, prompting educators across the country to reflect on what it's like to teach in a time of fear. And Alia Wong explores the confluence of reasons, including the students' relative affluence and social capital, that the Parkland survivors are capturing the public's attention in a way that other student-activist movements have not.
Can you remember the other key facts from this week's education coverage? Test your knowledge below:
1. Some teachers say they've been instructed to stock their classrooms with ____________ to throw at potential attackers.
Scroll down for the answer, or find it here.
2. Jaclyn Corin, a student activist from Marjory Stoneman Douglas High School, worked on a 50-page project about gun control for her Advanced Placement class in ___________ .
Scroll down for the answer, or find it here.
3. A survey of men in the United Kingdom revealed that 18- to 29-year-old males see their ___________ as more important than their physical health.
Scroll down for the answer, or find it here.
---
Look Back
In 1932, as Americans struggled to respond to the Great Depression, Helen Keller proposed a solution: "Put Your Husband in the Kitchen."
The average woman is not very familiar with the complexities of economics, but it seems to me that she has ordered her household economy upon a more solid basis than that upon which men have arranged the affairs of their larger world. In industry, the amazing increase in the use of labor-saving machinery has brought about overproduction, unemployment, and widespread suffering. Either women are wiser, or they have a sounder instinct for economics. At any rate, they use labor-saving devices for the heretical purpose of saving labor, and in doing so they have, I think, demonstrated in their homes a practical object lesson in economics which their husbands would do well to master. While theorists are still searching for the causes of the depression, and politicians remain at loggerheads in their effort to conjure up remedies, I am tempted to think that the perplexed businessman might discover a possible solution of his troubles if he would just spend a few days in his wife's kitchen.

Let us see what would happen if he did.
Read more, share this story, and find more articles from our archives.
---
Reader Response
After social-media users objected to a tweet from the New York Times writer Bari Weiss, Shadi Hamid critiqued what he saw as the "infatuation with being offended" fueling the controversy. Karen Chee in Brooklyn pushes back:
The article's subtitle reads: "Outrage mobs are chipping away at democracy, one meaningless debate at a time." It's unfortunate that Hamid fails to recognize that these so-called outrage mobs are not trying to dismantle democracy—they are composed of people who are speaking up in hopes of restructuring our democracy to be a more inclusive one. Let's not forget that democracy is contingent on citizen participation: Its success depends on people relentlessly protesting, advocating, and being heard. If you're looking for angry mobs attempting to dismantle democracy, then look elsewhere. I assure you, the people of color asking to be acknowledged as Americans are not the ones you're seeking.
Read more from Karen and other readers, and share your own thoughts: letters@theatlantic.com.
---
Verbs
Salmon engineered, Annihilation deconstructed, dourness dramatized, craft redefined.
---
Time of Your Life
Happy birthday to Harold (a year younger than the Academy Awards); to Sharon, who shares a birthday with Pat (both are a year younger than scuba gear); to Doug's wife, Mary (half the age of The Atlantic); to another Mary (a year younger than Nineteen Eighty-Four); to Rebecca's sister Nancy (twice the age of the 24-hour news cycle); to Don's sister Judy (a year younger than Nasa); to Rahul (twice the age of the euro); to Carolyn's "dearest and craziest" friend, Liz (a year younger than The Simpsons); to Betty's husband, Victor (twice the age of The Oprah Winfrey Show); to Deirdre's son Christopher (a year younger than The Godfather); to Marian (the same age as the Twenty-Second Amendment); to Susan (a year younger than Keynesian economics); and to our social editor Caroline (one-sixth the age of The Atlantic).
From yesterday, happy birthday to Djinn and her friend Sinead (both are nine years older than the moon landing); to Katie's niece Lauren (a year younger than the Disney Channel); to Jimmy's dad, Jim (the same age as Bruce Willis); to Shirley (a year younger than pop-up toasters); and to Rukiyat (twice the age of Pokémon).
Do you or a loved one have a birthday coming up? Sign up for a birthday shout-out, and explore the Timeline feature for yourself.
---