The Atlantic Daily: In One Moment
A doctor's response to the Parkland shooting, a way ahead for gun reform, Drake's viral generosity, and more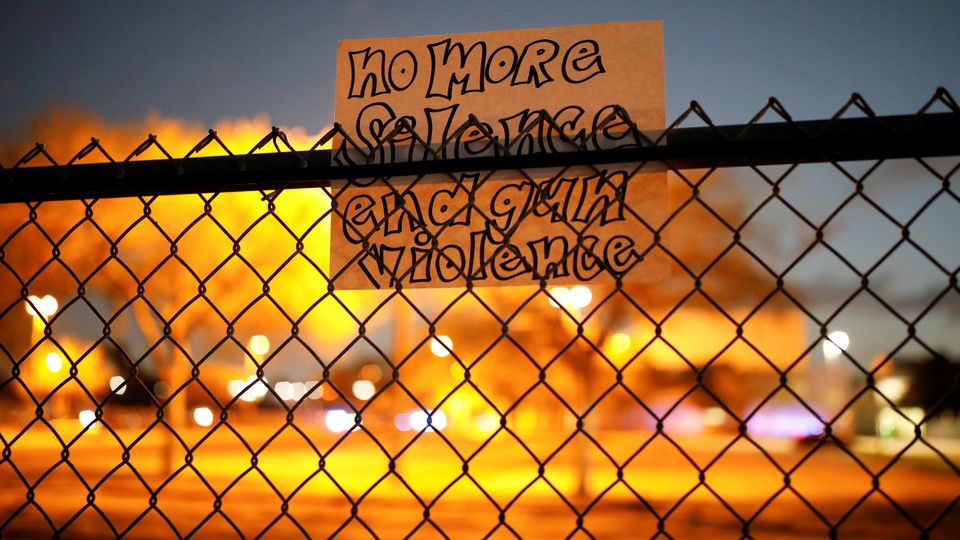 What We're Following
The View from Parkland: Community members and survivors of last week's high-school shooting in Parkland, Florida, expressed the urgency of gun-law reforms to leaders including Senator Marco Rubio, National Rifle Association spokeswoman Dana Loesch, and local law enforcement at a CNN-hosted town hall on Wednesday night. President Trump, who also held a listening session with survivors, suggested that qualified teachers should be armed against school shooters, but that solution is unlikely to help the students or educators who now describe a climate of fear in their schools. And Heather Sher, a radiologist who treated the victims from Parkland, is unequivocal about what she learned from their wounds: "It's clear to me that AR-15 or other high-velocity weapons, especially when outfitted with a high-capacity magazine, have no place in a civilian's gun cabinet."
The Gun Policy Debate: Wayne LaPierre, the executive vice president of the NRA, accused gun-control advocates of exploiting tragedy and asserted that gun ownership is a God-given right in a provocative speech at the Conservative Political Action Conference. David Frum calls attitudes like this one irresponsible and self-indulgent. Yet deeply entrenched beliefs about Second Amendment rights run all the way up to the Supreme Court, and have tended to stymie policy changes after mass shootings while other deadly events prompt swift action. Even Trump's proposal to ban bump stocks is looking like a hollow gesture to experts on both sides of the debate. To pass meaningful legislation, gun-control advocates would need a majority in the House of Representatives. Here's how they could get it.
Outside the U.S.: Canadian Prime Minister Justin Trudeau is being snubbed by Indian diplomats on his state visit to New Delhi due to the history of a Sikh separatist movement that entangles Indian and Canadian politics.* Iran-sponsored militias  are sowing discord in Iraq. And Austria's far-right Freedom Party is attempting to distance itself from some anti-Semitic fraternities, which it sees as a political liability—but which serve as incubators for the party's leaders.
---
Snapshot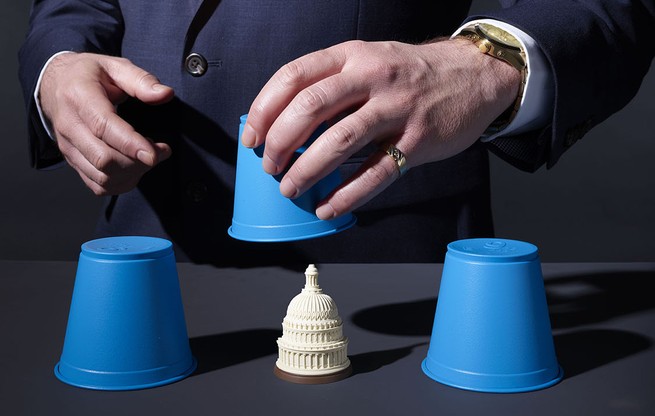 ---
Who We're Talking To
Lauren Slater, a psychologist, discusses the history of antidepressants, why they don't always work, and why psychedelics could be the next step in psychiatric treatment.
Michael Varnum, a member of the Interplanetary Initiative at Arizona State University, describes how humans would likely react to news about alien microbes. (One caveat: "If there were a lot of spaceships and they had weapons and they were coming to Earth, I'm guessing the reaction would be very different.")
---
Evening Read
Spencer Kornhaber on Drake's viral video for "God's Plan," currently the No. 1 song on U.S. charts:
In it, the Toronto superstar distributes his million-dollar production budget to people around Miami—by telling all the shoppers in a Sabor Tropical Supermarket that everything on the shelves are free, by presenting a scholarship check to an unsuspecting student, by giving gift cards to women at a shelter, and more. The double-takes are the best parts. In one moment, Drake sidles up to a family who's sitting on a ledge. One of the kids notices the rapper sitting next to her, and shrieks. Drake smiles and hands the family a wad of cash. Star-struck thrill melts into a more tender emotion. The family members cover their eyes, and they hug.

What is this video: goodhearted charity, pop promotional spectacle, or both? Both, making it part of a long history. The word "humanitainment" has been used to describe splashy celebrity-generosity efforts ranging from the Live 8 concert to David Beckham's UNICEF work, and that term certainly seems to fit "God's Plan." It's an act of grace, and it's a show—one perfectly calibrated to currently popular attitudes around giving, stardom, and society.
Keep reading as Spencer unpacks those attitudes and their history.
---
What Do You Know … About Global Affairs?
Last week the U.S. Justice Department charged 13 Russian nationals with attempting to undermine the 2016 presidential election through an elaborate, social media-powered disinformation scheme. The vast amounts of data that the digital-advertising industry collects about Americans could be partly to blame for the success of the Russian campaign. With the American political system still vulnerable, Daniel Fried argues that President Trump can use criminal prosecution, sanctions, regulatory actions, or digital regulations to combat Russian interference more effectively than President Obama did. But as David Frum writes, the biggest obstacle to protecting American democracy may not be a lack of retaliatory options, but rather Trump's own disinterest.
Can you remember the other key facts from this week's global coverage? Test your knowledge below:
1. The pastor ____________ preached to evangelical communities in Switzerland, South Africa, and the Soviet Union, among other countries.
Scroll down for the answer, or find it here.
2. Prices for Trump luxury condos currently being built in New Delhi and Mumbai can run as high as $____________.
Scroll down for the answer, or find it here.
3. Cyprus's golden-visa scheme allows foreigners who invest in property over __________ euros to become citizens of the European Union.
Scroll down for the answer, or find it here.
---
Urban Developments
Our partner site CityLab explores the cities of the future and investigates the biggest ideas and issues facing city dwellers around the world. Gracie McKenzie shares today's top stories:
For more updates from the urban world, subscribe to one of CityLab's newsletters.
---
Reader Response
In James Fallows's ongoing series of reader reflections on gun violence, a reader draws a connection between guns and an economically motivated "crisis of masculinity":
Take a moment to look at the gun magazines at your local WalMart and register the themes that are hammered home. Constant references not to hunting but to warfare, and the trappings of masculinity, the humorless insistence on the tacticality of every day objects, including, I kid you not, a spork with a hidden knife. These industries are preying on the needs of men to feel like they have a job, bigger than themselves, a protector of the fatherland, the constitution …

There has been no counterweight to this culture of death. No one seems to be able to answer the question: What are men good for? What are the qualities that make a good man … good? Instead this enormous vacuum is filled by people with products to sell. Men are warriors with tactical sporks. What else could they be if they can't be providers?
See more reader comments, read more on the role that toxic ideas of masculinity can play in violence and politics, and write to us: letters@theatlantic.com.
---
Compound Adjectives
Retirement-savings crisis, long-standing murder mystery, parental sex-education panic, "devil-sent journalistic termites."
---
Time of Your Life
Happy birthday to Jan (a year younger than Captain America); to Lorrie (a year younger than VCRs); to Tiara's significant other, Joey (twice the age of Twitter); from Jordan to James (twice the age of MTV); to Jonna (a year younger than universal credit cards); and to Shivali (13 years older than Mean Girls).
Do you or a loved one have a birthday coming up? Sign up for a birthday shout-out, and explore the Timeline feature for yourself.
---
---
* This newsletter originally misidentified Justin Trudeau as Canada's president. We regret the error.