The Atlantic Daily: When the House Released the Nunes Memo
Contents of a controversial document, why the Dow dropped, a new section at The Atlantic, and more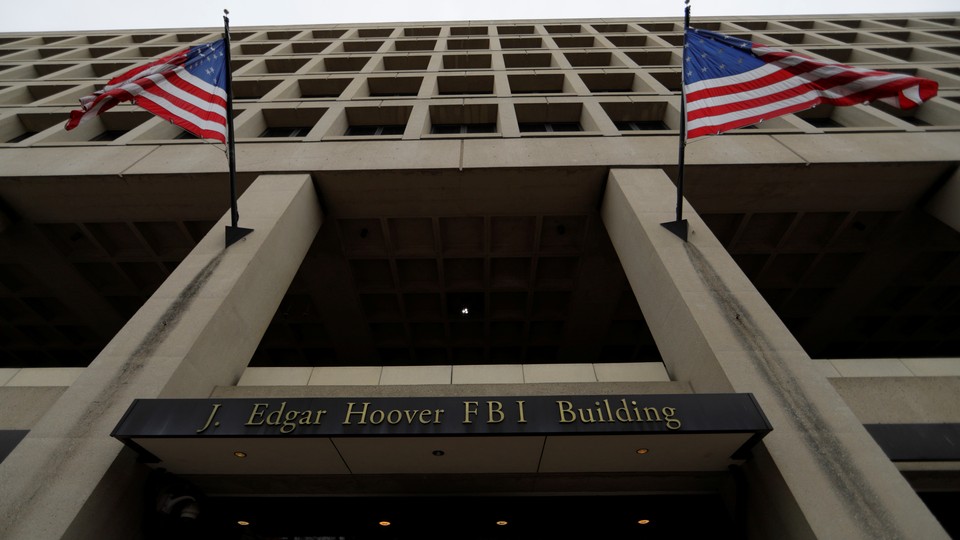 What We're Following
The Nunes Memo: President Trump authorized the House Intelligence Committee to release an unredacted, highly controversial memo by Devin Nunes, the committee's chair. FBI and Justice Department leaders had argued that releasing the memo, which describes alleged surveillance abuses by the DOJ, would pose security risks, while Democrats on the committee called the memo misleading. Now that the memo is out, however, it's not quite the bombshell some lawmakers promised. Here's the full text, and here's what it means.
Official Business: Tom Shannon, the third-highest-ranking official at the U.S. State Department, announced his plans to step down for personal reasons after more than 34 years in diplomatic service. Shannon's departure will leave only one career ambassador at the department, where many positions have remained unfilled since Trump took office. Meanwhile, as Trump has nominated candidates for other positions, some Republican senators have taken their confirmation votes as opportunities to push back against him.
Good News and Bad News: Americans' wages made their biggest monthly jump since May 2009, according to the January jobs report released by the Bureau of Labor Statistics. Because that news could foreshadow a possible increase in interest rates, it triggered the biggest single-day dive in the Dow since Brexit—but analysts say the drop isn't likely to spell major economic problems.
---
Snapshot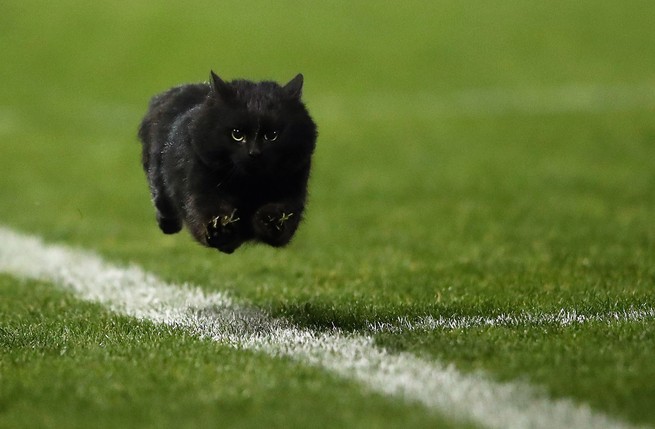 ---
Who We're Talking To
Vivian Schiller, the former CEO of National Public Radio, discusses the wave of sexual-harassment allegations in public media and how stations are addressing them: "There is a seriousness of purpose to make things right."
Franklin Foer, the author of The Atlantic's March cover story, discusses how the former Trump campaign manager Paul Manafort helped create the "swamp" of Washington, D.C., on the latest episode of Radio Atlantic. Listen and subscribe here.
---
Evening Read
Alex Cuadros on Carwash, the federal corruption investigation in Brazil that led to the indictment of former President Luiz Inácio Lula da Silva:
From its modest beginnings as a probe into money laundering at a gas station in Brasília in 2014, Carwash had expanded into a groundbreaking operation targeting some of the country's richest and most powerful people. To keep officials from stymying investigations—as had happened many times in the past—prosecutors courted public opinion from the start. When it came to Lula, [lead prosecutor Deltan] Dallagnol needed to convince the average Brazilian that he was justified in bringing charges against the most popular president in the country's history. (This may explain the PowerPoint slide.)

But the strategy was flawed. By casting Lula as the mastermind of an age-old system of kickbacks, Dallagnol implied that removing him from public life would put an end to that system. This idea ran up against Dallagnol's own declared belief that corruption in Brazil reached far beyond the former president and his once-upstanding Workers' Party, infecting the entire ideological spectrum of a self-dealing political class. And so in a fight where public opinion was key to its success, Carwash undermined its own basic premise for existing.
Keep reading here, as Cuadros describes the details of the case.
---
What Do You Know … About Culture?
Recent news in both the film and the music spheres offers a possible preview of the next big developments in the entertainment business. A spat between MoviePass and AMC Theatres raised questions of how much the former, a movie-ticket-subscription service, can influence theaters' profits. Paramount sold Netflix the international rights to its upcoming film Annihilation, a rare move that may foreshadow the way that major studios will deal with films that aren't guaranteed blockbusters. And after the Grammy Awards last weekend honored mostly male artists, the president of the Recording Academy called for women to "step up"—prompting a backlash that emphasized the need to close the music industry's gender gap.
Can you remember the other key facts from this week's culture coverage? Test your knowledge below:
1. Justin Timberlake's new album, Man of the Woods, features an appearance from ____________, who recently won the Grammy Award for Best Country Album.
Scroll down for the answer, or find it here.
2. With ____________ wins, Roger Federer has the most Grand Slam singles titles of any man in tennis.
Scroll down for the answer, or find it here.
3. The new Netflix series ____________ comprises six short documentaries about people and companies whose greed drove them to activities that tended to be illegal.
Scroll down for the answer, or find it here.
---
Poem of the Week
Robert Frost's "The Road Not Taken" was first published in our August 1915 issue:
I shall be telling this with a sigh
Somewhere ages and ages hence:
Two roads diverged in a wood, and I,
I took the one less traveled by,
And that has made all the difference.
Read the full poem, and two others by Frost, here.
---
Reader Response
Today we're introducing the new Letters section at The Atlantic, a home for your thoughtful dialogue, criticism, and observations. We're also announcing our decision to close the comments so that we can elevate respectful, intelligent discourse and argument. Read the message that Jeffrey Goldberg, The Atlantic's editor in chief, wrote to readers here.
We're looking forward to hearing from you and publishing your thoughts in the section. For one of our first letters, Ingrid Newkirk, the president of People for the Ethical Treatment of Animals, responds to an October article about crows with reflections on a bird that visits her office windowsill daily:
How often do we perceive animals as "cute," no matter what they are doing, instead of reflecting on their experience? After all, here's this one-footed crow somehow surviving, avoiding electrical wires and traffic and mean people in our concrete city. She's scavenging to feed herself and her demanding offspring. She is doing so many impressive things that I couldn't possibly do. She is a whole adult individual, with a disability and enormous challenges, yet we often infantilize such stunningly clever beings, are amused by them, and think of them as just "cute."

Usually, whatever animals do, it is thoughtful and intelligent—not just cute.
Read more from Newkirk here, read more on the lives of urban birds here, and write to us via letters@theatlantic.com.
---
Verbs
Self-checkouts tricked, prime minister mocked, smartphones sequestered, boycotts bolstered.
---
Time of Your Life
Happy birthday to John (a year younger than the Golden Gate Bridge); to Nadia (twice the age of YouTube); to Sahil's best friend, Andrew (a year younger than Shark Week); and to Jeff's favorite brother, Joel (17 years older than the moon landing). And I (Abdallah) would like to wish a happy birthday to my girlfriend, Ashley (one-seventh the age of The Atlantic).
For tomorrow, happy birthday to Janis (twice the age of Microsoft Windows) and from Mimi to Bones (a year younger than Barbie).
Do you or a loved one have a birthday coming up? Sign up for a birthday shout-out here, and click here to explore the Timeline feature for yourself.
---