The Atlantic Daily: Hope Will Come Next
Mueller's indictment, preventing shootings, Olympic achievement, and more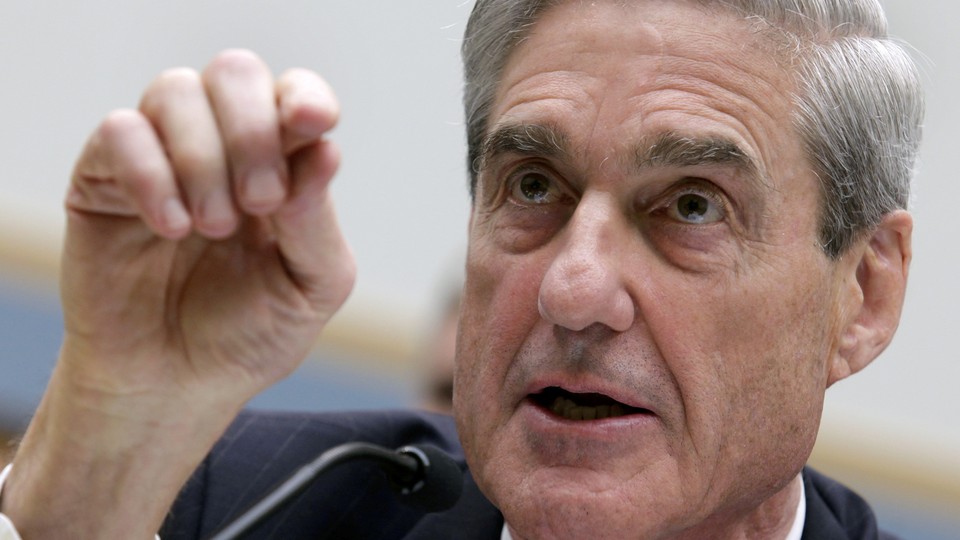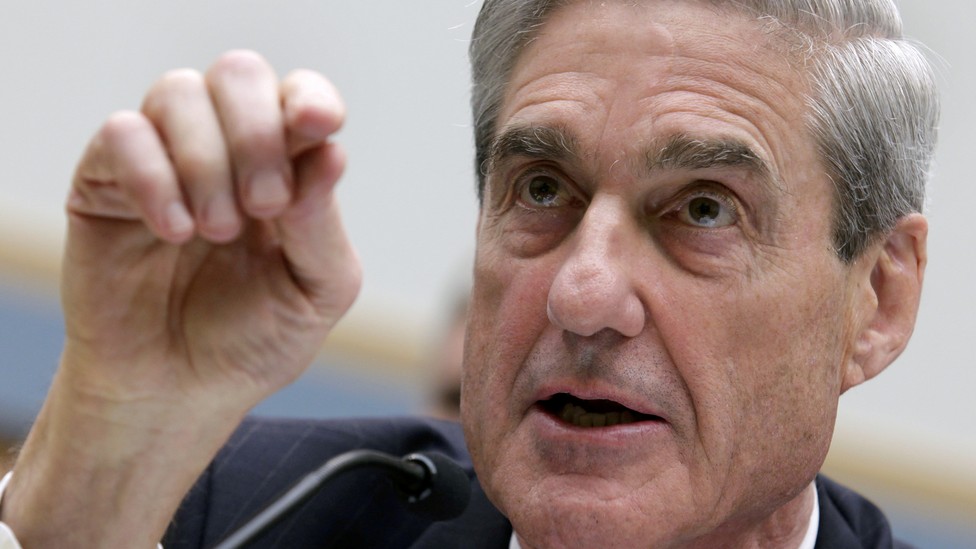 What We're Following
The Russia Probe: Special Counsel Robert Mueller has indicted 13 Russian nationals and three Russian companies for allegedly interfering with the U.S. political system. The indictment describes a campaign to influence the 2016 presidential election by staging political rallies and posing as grassroots advocates for the candidates, among other activities. Here's the full text. The document leaves many of the most contentious questions of Mueller's probe unanswered, but one thing seems clear: As much as President Trump has denied it, there's now little room for doubt that Russia sought to interfere in 2016.
What Can America Do to Stop Mass Shootings? That question remains urgent two days after a 19-year-old, armed with an AR-15, killed 17 people at a high school in Parkland, Florida. Many citizens believe that lawmakers haven't done enough, and point to the government's much larger investment in measures to prevent terrorist attacks—which, like mass shootings, are rare, recurrent acts of serious destruction. Public-safety measures toward gun control are continually stymied in Congress—in part, James Fallows writes, because of the political power of the National Rifle Association, and because of leaders' stubborn adherence to partisanship. However, the example of Switzerland suggests that preventing gun violence doesn't necessarily require an end to liberal gun laws.
Advancing Justice: Police in Virginia used surveillance drones to de-escalate a confrontation with an armed woman who was threatening officers in an apparent attempt at "suicide by cop." And a Texas man who was convicted of murder in 1987 without any physical evidence spent his time in prison building a case to prove his innocence. Listen to his story—including new exculpatory evidence gathered by Barbara Bradley Hagerty's investigation—on the first installment of a new Radio Atlantic series.
---
Snapshot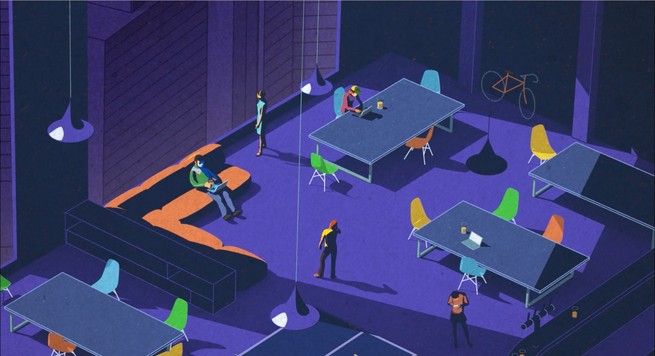 ---
Who We're Talking To
John Snook, a mental-health advocate, explains why reporting a person's concerning behavior doesn't always help him or her get treatment.
Beatrice Vio, a Paralympic champion fencer, describes how she learned to compete without arms or legs in a short documentary by Lorena Alvarado. Watch here.
Bevil Conway, a neuroscientist, discusses the color of tennis balls and explains why that's a more divisive topic than you might think.
---
Evening Read
Siobhán O'Grady on Akwasi Frimpong, the only Ghanaian athlete at the 2018 Winter Olympics:
On February 15, the 32-year-old sprinted beside a small, brakeless sled, then flattened himself onto it and plunged headfirst down a frozen track of ice, becoming the first-ever West African to compete in the sport of skeleton at the Olympic level.

He placed 30th in both runs, as South Korea's Yun Sung Bin won gold and became the first-ever Asian to medal in the Olympic sliding event.

But Frimpong's Olympic debut is about more than winning a medal—it's about what it took for him to get there and what he hopes will come next. After his first run, Annak told me Ghana saw Akwasi's Olympic appearance as a chance "to come in and say, here we do not have ice, but we can do it. And we did it."
Keep reading for the story of Frimpong's improbable path to Pyeongchang.
---
What Do You Know … About Culture?
One of the most anticipated movies of the year is now in theaters: Black Panther, a superhero film that also celebrates black power. The film's vision of an African nation unmarred by colonization is emphasized by the fashions that costume designer Ruth Carter created for the residents of the fictional Wakanda. And while Black Panther will drive many to movie theaters, television is also exploring the possibilities of a black superhero, as The CW show Black Lightning uses the comic-book genre to discuss the complexities of racial justice in America.
Can you remember the other key facts from this week's culture coverage? Test your knowledge below:
1. Former First Lady Michelle Obama chose the Baltimore-based artist ____________ to paint her newly unveiled official portrait.
Scroll down for the answer, or find it here.
2. This month, the emo band Dashboard Confessional released their first album in almost ____________ years.
Scroll down for the answer, or find it here.
3. Adam Rippon, a figure skater, and Gus Kenworthy, a ____________, are the first openly gay male athletes to compete for Team USA in the Winter Olympics.
Scroll down for the answer, or find it here.
---
Poem of the Week
From our December 1996 issue, William Matthews's "The Shooting":
They strut, they fuss, something they done

or never done be what they set
fire to and slow turn into fast

because a gun come out and then
gun two, gun three, guns all around
---
Reader Response
Last month, amid backlash to the #MeToo movement, Conor Friedersdorf made the case for using fiction to explore the gray areas of consent and sexual power dynamics. A reader, Mathew Maizel, suggests two works of fiction that model consent in positive ways, including Gabriel García Márquez's novel Love in the Time of Cholera:
The author describes in great detail the manner in which Fermina Daza loses her virginity to Dr. Urbino on their honeymoon. Whereas waiting for a storm and your young bride's subsequent seasickness to pass is a reasonable expectation for any man, the way in which the couple approaches and eventually consummates their marriage is what I deem worthy of awe. Fermina's hesitance as they lay in bed on the fourth night of their marriage is met not by the doctor's insistence that they should proceed regardless, but rather with patience and consideration for her feelings and fears. Without any prior sexual experience on her part, the couple's first night together is spent with her learning about and exploring his body …

I wish that I had come across these works described above in my youth, and that in doing so, I might have sought to replicate the behavior therein. Yet now I have at least two references that I can share with my son when he is of age for how a man can act with dignity when faced with the carnal desires of his body.
Read more from Mathew, and read about how pop culture can perpetuate dangerous myths about romance.
---
Compound Adjectives
Shape-shifting pasta, fur-covered anvil, one-of-a-kind memoir, geyser-ridden moon.
---
Time of Your Life
Happy birthday to Chris's stepfather, Bill (a year younger than helicopters); to Sana's friend, Mathi (twice the age of Twitter); and to Carrie's spouse, Diane (17 years older than the moon landing).
Tomorrow, happy birthday to Paula's son, Matthew (a year younger than MTV); to Zenmond's sister, Nicole (the same age as the euro); to Toula (the same age as the Twenty-second Amendment); to Felix's best friend and colleague, Andrea (a year younger than Sesame Street); to Alfred's spouse, Judy (twice the age of hip-hop records); from Karen to Shea, who at 8 is too young for the Timeline but is just the right age to become a spy; and to Uluomatootua's granddaughter Abigail, who at 4 is also too young for the Timeline but is just old enough to learn particle physics.
Do you or a loved one have a birthday coming up? Sign up for a birthday shout-out, and explore the Timeline feature for yourself.
---