The Atlantic Daily: The Situation Suddenly Becomes More Complicated
Trump's DACA meeting, Bannon's ouster from Breitbart, North Korean talks, and more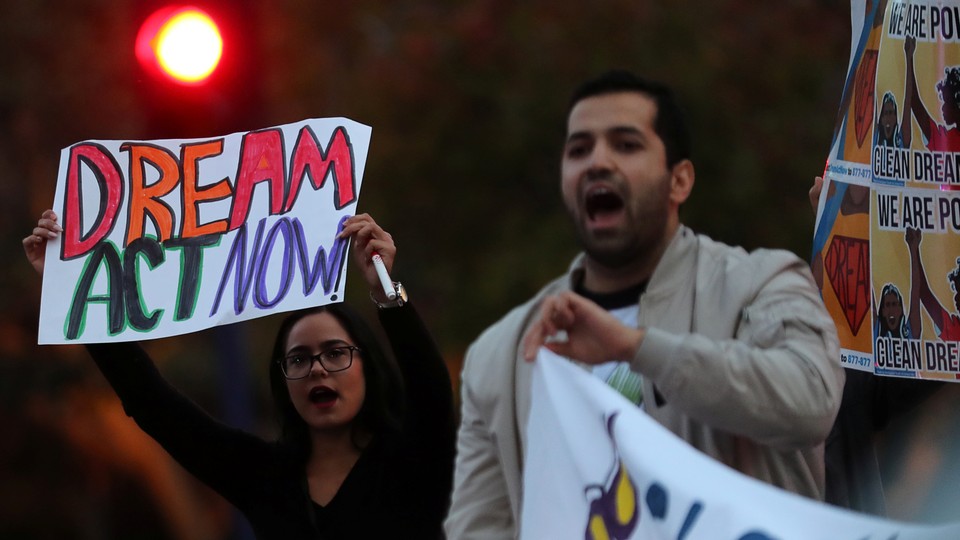 What We're Following
DACA Dealmaking: At a public meeting with lawmakers of both parties, President Trump appeared to endorse several different plans for congressional action on the Obama-era program that protects people who were brought to the U.S. illegally as children. The meeting provided a valuable window into the workings of government, but left the parties no closer to reaching a deal. Time is running out for DACA supporters; while the program will officially end in March if Congress doesn't act to keep it, Democrats are under pressure to force a solution before the government's deadline to pass a spending bill on January 19.
Executive Action: Trump's former adviser Steve Bannon has stepped down as head of Breitbart News in the wake of a dramatic feud with the president, thus completing Bannon's fall from the formidable influence he had built up since the 2016 campaign. A year into Trump's presidency, his staff looks significantly different from the group he started with, and the public has become inured to some of Trump's unusual behavior—but that growing acceptance is dangerous, argues David Frum.
The Korean Peninsula: North Korea announced it will be sending a team to the upcoming Winter Olympics in South Korea after the two countries held their first talks in two years. The gesture could ease the way for further negotiations on Pyongyang's nuclear program, but the historical success of conducting diplomacy through sports has been mixed. Meanwhile in the White House, National Security Adviser H. R. McMaster has been arguing that the U.S. must stop North Korea from developing nuclear weapons at any cost, even if that means war. Here's what's shaped his thinking.
---
Snapshot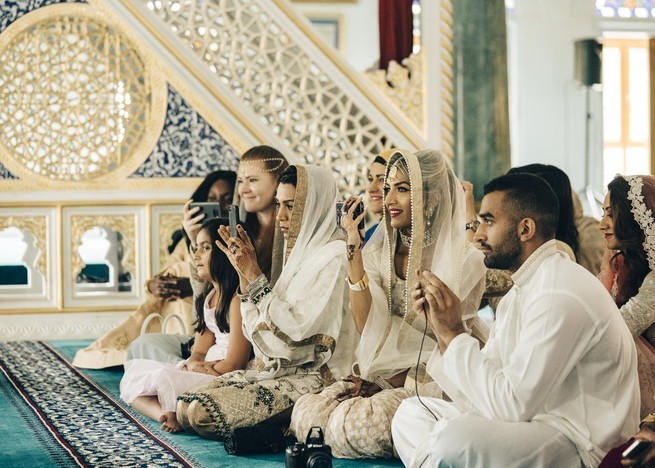 ---
Evening Read
Jeffrey Selingo on the challenges of getting unemployed workers back on the job:
Worker retraining is a classic chicken-or-egg dilemma. Employers don't want to expand or relocate without the availability of an already skilled workforce. Workers who have been laid off through corporate downsizing or because their jobs were shipped to a foreign country don't want to dedicate the time and effort needed to go through retraining without the pledge of a sure-fire job with the same or a better paycheck.

So when you plug real people into the easy fixes designed by policy wonks, the situation suddenly becomes more complicated: Older workers who haven't seen the inside of a classroom for decades are frightened by going back to school. Men don't want to train for the jobs that are left in town, particularly in health care, because of the stigma of being employed in occupations traditionally filled by women—a phenomena that Lawrence Katz, a Harvard University labor economist, has frequently called an "identity mismatch," rather than a skills mismatch. And in a country founded by people on the move, unemployed workers are unwilling to relocate to find work.
Keep reading here, as Selingo breaks down the blind spots of federal worker-retraining programs.
---
What Do You Know … About Business?
What sort of economic year is America heading into? The country's current stretch of job creation, one of the longest in modern history, finally appears to be slowing down. Though that growth slightly narrowed the ever-present employment gap for black and Hispanic Americans, President Trump can hardly take credit for the improvement, writes Gillian B. White: Economists across the spectrum agree it came about from the past decade's worth of policymaking. If growth continues through the year, Americans might finally see the long-awaited return of inflation—and it could help fix the problems of stagnant prices and wages that continue to plague the economy.
Can you remember the other key facts from this week's business coverage? Test your knowledge below:
1. X-ray machines, invented in the year ____________, helped transform hospitals from "last-resort warehouses for the sick poor" to today's community-wide care centers.
Scroll down for the answer, or find it here.
2. More than 30,000 fitness instructors, the most of any U.S. state, work in ____________.
Scroll down for the answer, or find it here.
3. Detroit's Northland Center is an iconic example of the work of Victor Gruen, an architect famous for his designs of ____________.
Scroll down for the answer, or find it here.
---
Urban Developments
Our partner site CityLab explores the cities of the future and investigates the biggest ideas and issues facing city dwellers around the world. Gracie McKenzie shares today's top stories:
For more updates from the urban world, subscribe to one of CityLab's newsletters.
---
Reader Response
After James Fallows wrote about Trump's boast of being a "genius," a reader makes the case that the president is right:
Trump is blunt and unpredictable, but at least in foreign policy he generally is good at identifying long-standing chronic issues where everyone is stuck in a sub-optimal status quo …

There is theoretical backing for this in computer science in the field
of "optimization algorithms." Basically, if you do everything perfectly and rationally, you often get stuck in local minima—a place where any move in any direction from the current status quo makes the situation worse. But in order to get to a better place, you need to make such a drastic sideways move to find a more optimal status quo.

Trump makes these types of moves. He shakes—randomizes—things up.
Read more here, and find other readers' responses here.
---
Verbs
Light trapped, rumors launched, truth spoken, dogs groomed.
---
Time of Your Life
Happy birthday to Merry (a year younger than George Orwell's Nineteen-Eighty Four); to Mary (twice the age of The Simpsons); to Mehnaaz's friend Ben (13 years older than Mean Girls); from LittleOne to BenRB (a year younger than "test-tube babies"); and to Stacy's wife, Cat (born around the time Apollo 14 successfully landed on the moon).
Do you or a loved one have a birthday coming up? Sign up for a birthday shout-out here, and click here to explore the Timeline feature for yourself.
---