The Atlantic Daily: When the Actors Wore Black
The Golden Globes, Trump's "genius" tweet, Virginia voters, and more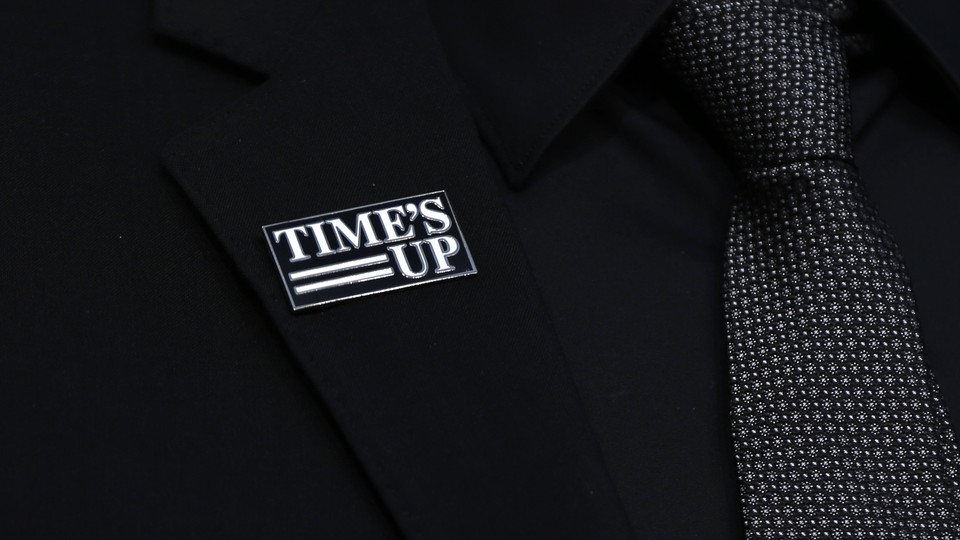 What We're Following
The Golden Globes: Three Billboards Outside Ebbing, Missouri and Lady Bird were the big film winners on Sunday night, but the biggest story was the shift in the industry sparked by last year's reports of the producer Harvey Weinstein's abusive behavior. Among the many women who used the awards show as a platform to speak out against sexual harassment in Hollywood and beyond, Oprah Winfrey, accepting the Cecil B. DeMille Award for her contributions to the world of entertainment, called for women to "become the leaders who take us to the time when nobody ever has to say 'me too' again." Her speech (you can read a transcript here) moved some people to call for her to run for president—posing a potential conundrum for the Democratic party.
Trump's Weekend: In the midst of speculation about his competence to lead the country following a provocative new book about his White House, President Trump described himself on Twitter as "like, really smart" and "a very stable genius at that." From his experience interviewing Nobel Prize winners and others, James Fallows notes that these kinds of self-descriptions aren't common among the world's geniuses; indeed, the like alone mystified many observers. (Here's a language expert's take.) Yet as David Frum writes, the episode points to something more important than Trump himself: "the system of power surrounding the man."
Foreign Policy: Trump's decision to suspend security assistance to Pakistan has changed the balance of the two nations' relationship—perhaps in a way that leaves the U.S. stronger. And the upcoming Winter Olympics may offer an opportunity for the U.S. to support diplomatic talks between North Korea and South Korea, opening the way for the White House's own negotiations and easing the crisis in the region.
---
Snapshot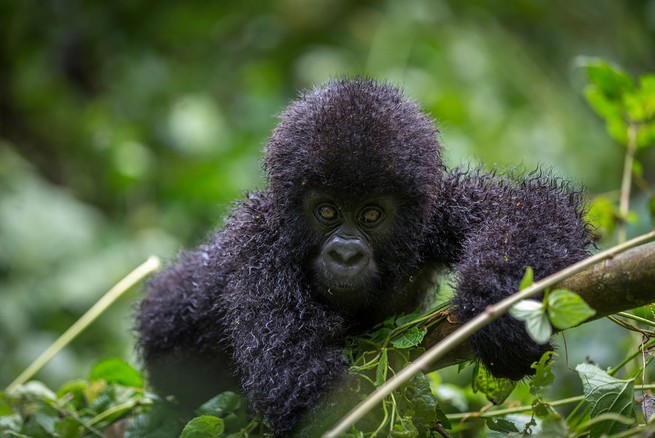 ---
Evening Read
Vann R. Newkirk II on Virginia Governor Terry McAuliffe's expanded clemency program:
That program is one component of a campaign that his office has embarked on to change a state criminal-justice system rooted in Jim Crow that has disenfranchised and stripped civil rights from people—disproportionately black people—for decades. And while McAuliffe's term is up in a matter of days, that campaign has already affected the politics of Virginia and the lives of thousands of its citizens, and could someday prove transformative, both for Virginia politics and its criminal-justice system.
Keep reading here as Vann explains how McAuliffe set out to bring felons back into civic life after prison by restoring their right to vote.
---
What Do You Know … About Education?
Government officials tout job-training programs as the solution to worker displacement, but the real-world situation looks a little different: The recent history of federal job-training programs suggests that large-scale retraining efforts tend to fail. And the path from unemployment to retraining, which often includes going back to school in some capacity, has only become more complicated in recent years. As job-seekers with outdated skill sets face an uncertain future, The Atlantic's "What Makes a Worker?" project explores the programs trying to prepare them for the next era of work in the U.S.
Can you remember the other key facts from this week's education coverage? Test your knowledge below:
1. Dr. Heinz Doofenshmirtz, the bad guy in Phineas and Ferb who speaks in a vaguely German-sounding accent, comes from the fictional European country of ___________.
Scroll down for the answer, or find it here.
2. LinkedIn's platform for real-time data on the global workforce is known as the Economic ____________.
Scroll down for the answer, or find it here.
3. HuffPost's analysis of schools that participate in private school-choice programs found that ____________ percent of these schools are religiously affiliated.
Scroll down for the answer, or find it here.
---
Look Back
In honor of The Atlantic's 160th anniversary, we're sharing one article every day to mark each year of the magazine's history. From 1900, former President Grover Cleveland reflected on the political process:
An amusing story is told of a legislator who, endeavoring to persuade a friend and colleague to aid him in the passage of a certain measure in which he was personally interested, met the remark that his bill was unconstitutional with the exclamation, "What does the Constitution amount to between friends?" It would be unseemly to suggest that in the heat of strife the majority in Congress had deliberately determined to pass an unconstitutional law, but they evidently had reached the point where they considered that what seemed to them the public interest and safety justified them, whatever the risk might be, in setting aside the congressional construction given to the Constitution seventy-eight years before.
Read more here, and find more stories from our archives here.
---
Reader Response
After an explosive book by Michael Wolff appeared to confirm the "open secret" of President Trump's unsuitability for office, James Fallows criticized Republican leaders for failing to act on the warning signs. A reader replies:
I am a freedom-loving veteran who believes in America and our global leadership and institutions. I'm also a liberal, and I think Donald Trump is a threat to freedom around the world and at home. He endangers our republic and even before this book had proven himself incapable of leading us and needed to be removed from office.

My defense of Republicans is that the how matters—the ends don't justify the means, because the means will set precedents that are our future norms.

Trump was elected in accordance with the system laid out in our Constitution—the laws and norms of our republic gave him the presidency. Removing him is a major act.
More from readers here. For more on Wolff and his book, here's how one Trump aide's defense of his boss might have rallied the president's base, and here's what Wolff himself has in common with the contrarian president.
---
Verbs
Matter classified, water salinized, legend unraveled, resolutions shattered.
---
Time of Your Life
Happy birthday to Judy's daughter Natasha (a year younger than websites); to Ria's sister (twice the age of Instagram); and to Lydia (a year younger than Pokémon).
From yesterday, happy birthday to Mary's husband, Doug (a year younger than LP records); to Brandi (twice the age of Harry Potter); and to Patricia's husband, Barry (a year younger than the Golden Gate Bridge).
Do you or a loved one have a birthday coming up? Sign up for a birthday shout-out here, and click here to explore the Timeline feature for yourself.
---