The Atlantic Daily: So Quickly and So Far
American jobs, Iranian outcry, a red-carpet protest, and more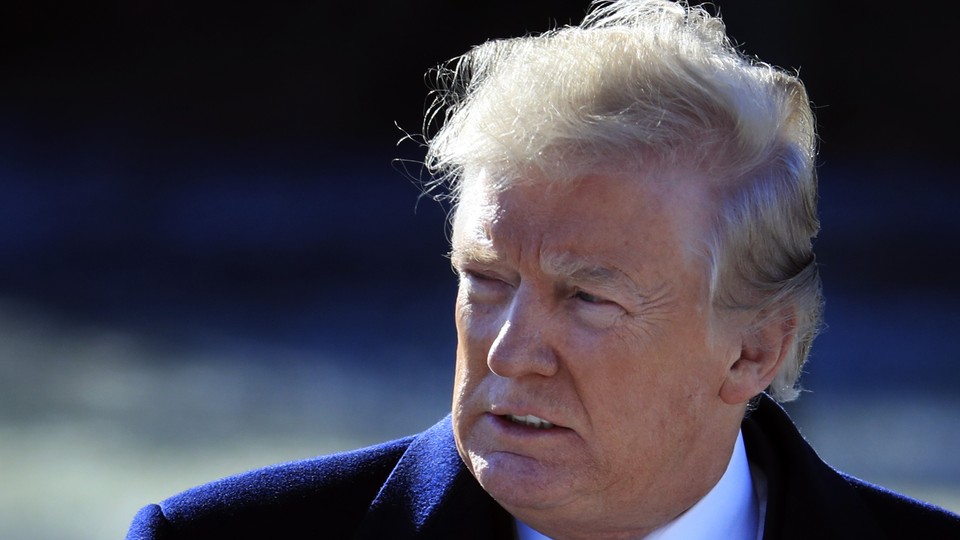 What We're Following
Presidential Policy: Even in a week overshadowed by the feud between President Trump and his former chief strategist Steve Bannon, the executive branch has succeeded in moving some policies forward. The FBI reportedly reopened an investigation of the Clinton Foundation; the Department of the Interior announced a plan to conduct auctions for new oil and gas wells along both U.S. coasts; and the interim director of the Consumer Financial Protection Bureau has begun to reorient the agency toward reducing financial regulations. Yet the same book that launched the Bannon beef details a tendency that's likely to hamper Trump's governance: People close to the president affirm that he's very reluctant to read.
American Jobs: The Bureau of Labor Statistics reports that 2017 was a strong year for U.S. employment, with the economy adding a total of 2.11 million jobs. After a several-years-long trend of growth, economists expect that fewer jobs will be added in the coming year—but real-time data on the labor market could be a tool to help those who are still unemployed get matched with the industries that need them.
What's Happening in Iran: Anti-government protests appear to have quieted after a full week of clashes that led to 22 deaths and over 1,000 arrests. The country's government hasn't yet offered solutions for the economic problems that sparked the demonstrations, however. And the U.S. response to the protests might still have unintended consequences.
---
Snapshot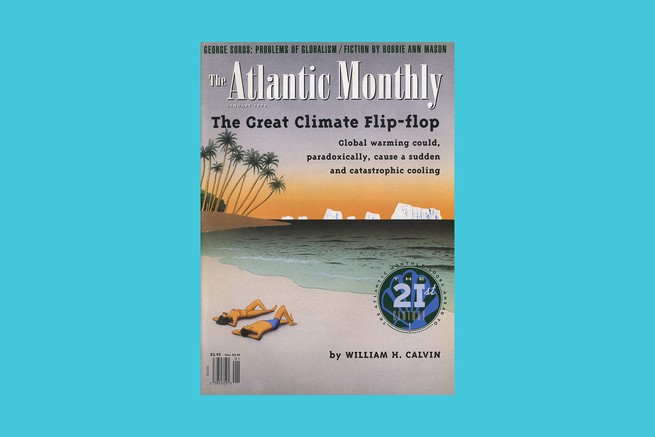 ---
Evening Read
Max Boot on Edward Lansdale, the advertising executive turned CIA operative who developed an impressive reputation in the early 1960s:
Some called him the "T.E. Lawrence of Asia" and the "American James Bond." John F. Kennedy became an admirer, and turned to him for advice about Vietnam and counterinsurgency in general. As head of special operations for the Department of Defense, Lansdale appeared to be well on his way to becoming a dominant force on Vietnam policy within the U.S. government.

Yet by the beginning of 1963 Lansdale had been all but sidelined from Vietnam policy and was on his way to an early retirement from his powerful Pentagon post …

What happened? How did Lansdale plummet so quickly and so far from the heights of power and prestige? His career—like many other promising elements of the Kennedy administration—foundered on the island of Cuba, with ramifications that would in time be felt on the other side of the world in Vietnam.
Keep reading here as Boot tells the story of Operation Mongoose, America's failed covert attempt to overthrow Fidel Castro.
---
What Do You Know … About Culture?
This year kicked off with a strong response to the growing #MeToo movement. More than 300 women in the entertainment industry came together to launch Time's Up, an effort to fight systemic sexual harassment in Hollywood and beyond. One of the group's recommendations was to wear black to this weekend's Golden Globes, which could have implications for red-carpet coverage throughout this awards season. Meanwhile, the replacement of the actor Kevin Spacey in All the Money in the World after his alleged sexual misconduct led to the single performance that David Sims says makes the movie worth watching.
Can you remember the other key facts from this week's culture coverage? Test your knowledge below:
1. The National Valet Olympics, which shines a light on competitors' parking skills, started in the year ____________.
Scroll down for the answer, or find it here.
2. Justin Timberlake's newly released single, "____________," serves as the opener to his upcoming album, Man of the Woods.
Scroll down for the answer, or find it here.
3. Phantom Thread is reportedly the last film for the actor ____________, who said that he's retiring after his performance as the dressmaker Reynolds Woodcock.
Scroll down for the answer, or find it here.
---
Poem of the Week
From our February 1888 issue, "No Songs in Winter," by Thomas Bailey Aldrich:
The sky is gray as gray may be,
There is no bird on wing or bough,
There is no leaf on vine or tree.

In the Neponset marshes now
Willow-stems, rosy in the wind,
Shiver with hidden sense of snow.
---
Reader Response
Conor Friedersdorf is asking readers to share their reflections of 1968, a turning point in modern U.S. history. This commenter remembers starting college at UC Berkeley in the spring of that tumultuous year:
We were politically conscious, knew we were at war and at draft risk for males, but I think the majority of Lowell [High School] grads just wanted to get to college, work hard, succeed, and, if male, avoid war … But the spring quarter would bring with it, at the beginning, the assassination of Martin Luther King Jr. San Francisco would have its version of Washington, D.C.; Chicago; and Baltimore, but somehow Oakland, California, did not burn even if tensions between the police and the Black Panthers were increasing. I had a visiting assistant political-science professor who had witnessed the Prague Spring and its repression, but he was into a seemingly optimism-without-basis mode, something I would run into time and again among some liberal professors at Berkeley. I was writing my take-home final for that comparative-politics course, listening to the radio reporting on the California primaries ("You're not old enough to vote, but what's that gun you're toting"), when the second assassination of that quarter happened: 1968 would not get better.
Conor discusses what has and hasn't changed since then on the latest episode of the Radio Atlantic podcast. Listen here.
And if you listen to Radio Atlantic, we'd appreciate your feedback. Please help us out by answering a quick survey. It should only take a few minutes—just go to theatlantic.com/podcastsurvey. We look forward to hearing from you.
---
Nouns
Quiet exuberance, pitch-black perfection, microbial communities, fitness boutiques.
---
Time of Your Life
Happy birthday to Bukola's partner (a year younger than the 24-hour news cycle); to Adina (one-third the age of The Atlantic) and her brother (born around the first time anime appeared on TV); to Noah (a year younger than websites); to Chris (twice the age of Harry Potter); to Lizzie (13 years older than the movie Juno); and to Konstantinos's life partner, Marija (twice the age of Facebook).
For tomorrow, happy birthday to Lloyd (a year younger than Winnie the Pooh); to Marly's son (twice the age of Pokémon); from Jennifer to Kathy (a year younger than the Super Bowl); and to Jan's husband, Michael (twice the age of Microsoft).
Do you or a loved one have a birthday coming up? Sign up for a birthday shout-out here, and click here to explore the Timeline feature for yourself.
---