The Atlantic Daily: Exacerbated Tensions
Trump's feud with Steve Bannon, new guidance on marijuana, the problem with worker-retraining programs, and more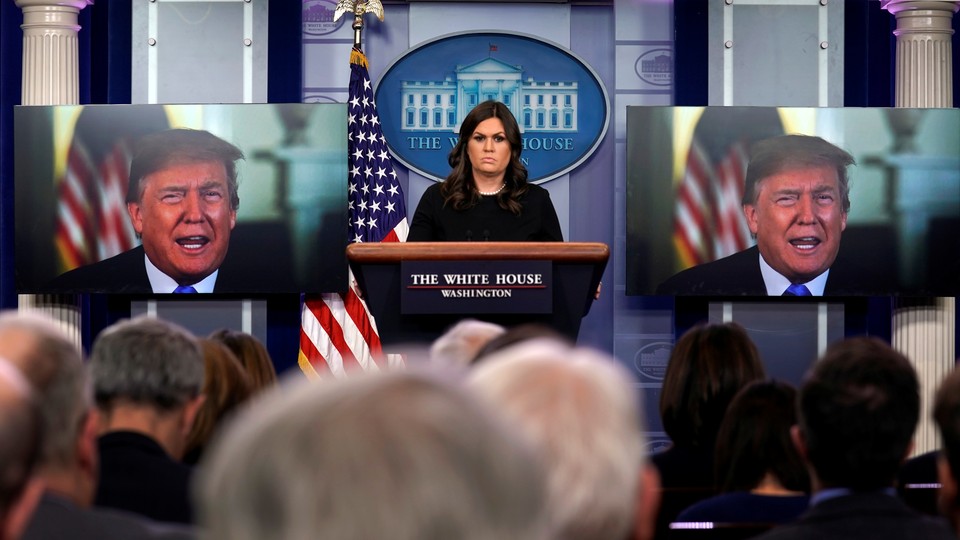 What We're Following
Trump vs. Bannon: President Trump is now threatening lawsuits over the inflammatory interviews his former aide Steve Bannon gave to the journalist Michael Wolff. Bannon's harsh critique risks cutting him off from the base of support he shares with the president, making it hard to discern why he chose to split so dramatically from Trump. (Conor Friedersdorf posits six possible motivations.) But as James Fallows writes, the version of Trump that Wolff's book portrays—an unstable and ill-prepared president—has been an open secret to political leaders. Why won't they do something about it?
The Trump Administration: The State Department said it will suspend most security assistance to Pakistan. The announcement comes just days after a tweet from Trump decried the amount of aid money the U.S. pays to its counterterrorism ally. Trump also dissolved his controversial commission on voter fraud, and Attorney General Jeff Sessions reversed an Obama-era recommendation that prosecutors should exercise restraint in enforcing marijuana laws.
Economic Efforts: The U.S. inflation rate looks poised to rise above the Federal Reserve's target of 2 percent in 2018, and if it does, it's likely to stimulate economic growth. But as workers continue to confront the changes wrought by technology and globalization, efforts to diversify their skills may not succeed in keeping them in the workforce. Lolade Fadulu explores why America's worker-retraining programs have repeatedly failed, and why future plans need to pay more attention to employers.
---
Snapshot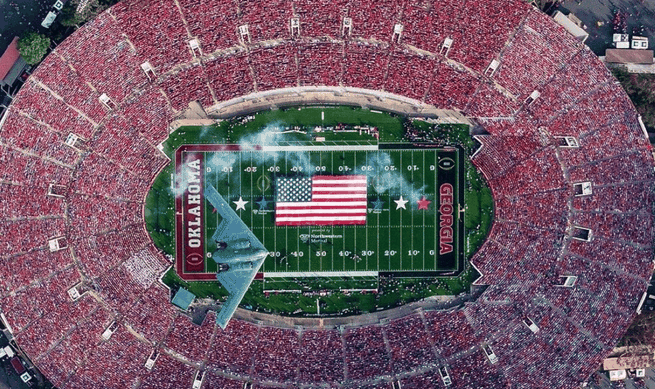 ---
Evening Read
From Behzane, Iraq, Cathy Otten reports on how Yezidi worshippers are rebuilding their community after it was targeted by ISIS:
How do you rehabilitate a religion that's been singled out for such intense trauma and displacement?

The encounter with ISIS dramatically accelerated changes that had been creeping up on the long-persecuted religious group over decades. It exacerbated tensions between the need to preserve tradition and the need to modernize. It necessitated innovations in the Yezidi religion, such as an exception, for the women who managed to escape from ISIS captivity, to the rules against marrying outside the faith. It gave Yezidis a stronger sense of religious identification over ethnic Kurdish identification. And it required thousands of Yezidis to take their customs into exile—which inevitably involves adapting them.
Keep reading here, as Otten explores how ISIS changed the Yezidi religion.
---
What Do You Know … About Global Affairs?
The near-defeat of the Islamic State was one of the Trump administration's key foreign-policy successes of 2017. But the strategic ambiguities that helped propel the U.S. campaign forward are likely to bring new risks of confrontation with counterterrorism allies as the fight winds down. For Iraqi Prime Minister Haider al-Abadi, who declared "final victory" over ISIS in his country last month, addressing political and military threats inside and outside Iraq remains an ongoing challenge.
Can you remember the key facts from this week's global coverage? Test your knowledge below:
1. The U.S. nuclear launch codes are nicknamed the "football" because of their role in a plan for nuclear war, which was code-named ____________.
Scroll down for the answer, or find it here.
2. The country of ____________ produces about 3.8 million cars a year, making it the world's sixth-largest auto manufacturer.
Scroll down for the answer, or find it here.
3. In 2016, Japan's entitlement programs cost more than $____________.
Scroll down for the answer, or find it here.
---
Urban Developments
Our partner site CityLab explores the cities of the future and investigates the biggest ideas and issues facing city dwellers around the world. Gracie McKenzie shares three of today's top stories:
Winter is tightening its icy talons on the East Coast this week with one of the most rapidly intensifying storms on record. Here are some tips for how to get through it.

Hospitality and domestic workers suffer staggering rates of sexual harassment and assault, but they are among the women largely omitted from the #MeToo movement—as well as from many federal protections. Go inside the local fight to change that.

If Houston planners and policy makers aren't careful, a host of current policies might lead the post–Hurricane Harvey city to fall back into its old, sprawling ways. To rebuild better, officials should reconsider these three in particular.
For more updates from the urban world, subscribe to one of CityLab's newsletters.
---
Reader Response
Robinson Meyer wrote about the frequent bleaching events that have affected coral reefs worldwide, in which increased ocean temperatures cause a coral colony to turn white. Gail comments:
This bleaching is so rapid that in the short eight years I have lived on Hawaii Island, I have witnessed entire reefs go from thriving to dusty, dead things. It is heartbreaking.
Read the article here.
---
Verbs
TV previewed, microbes nudged, blessings counted, villains voiced.
---
Time of Your Life
Happy birthday to Dave's daughter Grace (twice the age of Instagram); to Sarah's husband, Bill (twice the age of the International Space Station); and to another Bill, who's a year younger than T-shirts.
Do you or a loved one have a birthday coming up? Sign up for a birthday shout-out here, and click here to explore the Timeline feature for yourself.
---