The Atlantic Daily: McCabe's Departure, Manafort's Past, Grammy Honors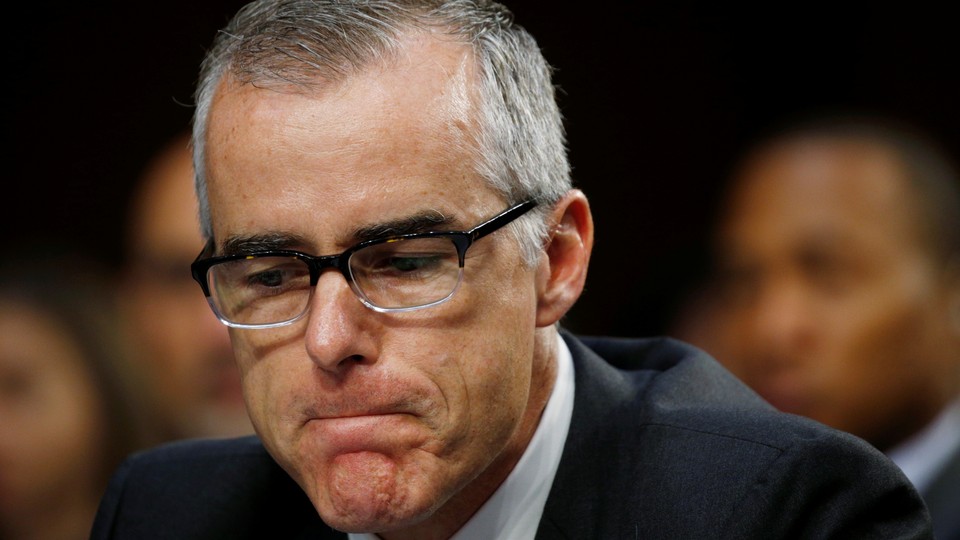 What We're Following
Administration Mysteries: FBI Deputy Director Andrew McCabe is stepping down several weeks ahead of his planned retirement, which was expected in March. Though it's not yet clear what prompted the change, it may come as welcome news to President Trump, who has attacked McCabe on Twitter and indicated that he distrusts him. The abrupt exit comes in the midst of heated controversy over a memo authored by Representative Devin Nunes, which reportedly argues that the Justice Department may have obtained an improper warrant to surveil Carter Page, one of the president's campaign advisers. And that controversy, in turn, is overshadowed by Nunes's history.
The Taliban: At least 95 people were killed and over 150 were wounded in a suicide bombing by Taliban militants in Kabul, Afghanistan, on Saturday. The group's continued violence presents a formidable obstacle to America's strategy in Afghanistan—which, a new book documents, has also long been undermined by its dependence on help from Islamabad.
At the Grammys: The rapper Kendrick Lamar gave voice to black Americans' rage and grief  in his opening performance Sunday night, while the pop singer Kesha commented on the #MeToo movement against sexual harassment with an emotional performance addressed to a person who had harmed her. Ultimately, though, the awards show recognized work that was not politically charged, but traditional, with Bruno Mars's nostalgic pop sweeping the biggest honors of the night.
---
Snapshot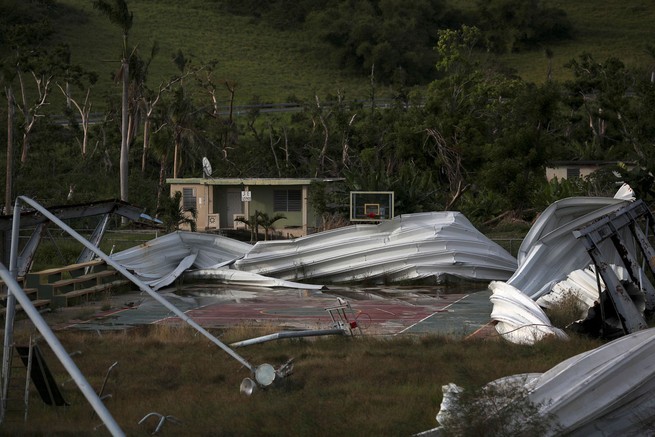 ---
Who We're Talking To
Tammy Duckworth, the U.S. senator from Illinois, describes "just how close we are to war on the Korean peninsula."
Ivan Olita, a documentary filmmaker, shows how the indigenous Zapotec culture of Oaxaca accepts and celebrates a non-binary gender in his short documentary Muxes. Watch here.
Orla Doherty, a documentary producer, discusses her work on the deep ocean episode of Blue Planet II, which features a methane volcano, scavenging sharks, a shrimp love story, and "a reminder that this is a world that humans really shouldn't be in."
---
Evening Read
Franklin Foer on Paul Manafort's past:
When Paul Manafort officially joined the Trump campaign, on March 28, 2016, he represented a danger not only to himself but to the political organization he would ultimately run. A lifetime of foreign adventures didn't just contain scandalous stories, it evinced the character of a man who would very likely commandeer the campaign to serve his own interests, with little concern for the collective consequences.

Over the decades, Manafort had cut a trail of foreign money and influence into Washington, then built that trail into a superhighway. When it comes to serving the interests of the world's autocrats, he's been a great innovator. His indictment in October after investigation by Special Counsel Robert Mueller alleges money laundering, false statements, and other acts of personal corruption. (He has pleaded not guilty to all charges.) But Manafort's role in Mueller's broader narrative remains carefully guarded, and unknown to the public. And his personal corruption is less significant, ultimately, than his lifetime role as a corrupter of the American system.
Keep reading here, as Franklin describes how Manafort's pursuit of shady deals changed the way Washington works.
---
What Do You Know … About Education?
Until the Olympic gold medalist Aly Raisman testified against Larry Nassar earlier this month, the sex-abuse trial and sentencing of the Michigan State University doctor received surprisingly minimal media coverage. Michigan State's 2014 Title IX investigation into Nassar also flew far under the country's radar—even though all four of the experts involved, who found no evidence of misconduct, had personal ties to Nassar and were employed by the university.
Can you remember the other key facts from this week's education coverage? Test your knowledge below:
1. Though the Louisiana lawsuit Moore v. Tangipahoa Parish School Board resulted in an order to desegregate faculty in 1975, it wasn't carried out until the court mandated new hiring practices in ____________.
Scroll down for the answer, or find it here.
2. In the last academic year, ____________ percent of vocational-education certificates in welding went to men.
Scroll down for the answer, or find it here.
3. The most popular class among Harvard undergraduates is an introductory course in ____________.
Scroll down for the answer, or find it here.
---
Look Back
In our June 1914 issue, William Garrot Brown described the moment he was diagnosed as a tuberculosis patient:
When he raised his head and glanced at me, he had no need to speak. For at that glance I had gone white and cold, and life in its every aspect and relation had turned utterly different, and my tenure of it utterly insecure and hazardous. I was a T.B. and had been one, probably, for some years; yet never once until the instant he raised his face form the microscope, had I suspected the truth, or even so much as specifically dreaded, among the remoter horrors that dimly encircle all our lives, this that had now so suddenly swept close and grappled me!

That was the worst, the very worst, — those first few moments of terror and conviction and lightning — swift review and forecast of all my life. Much of suffering and sadness and almost despair was to come after, but nothing quite to be compared with what then struck and chilled clear to the heart of me; nothing that has quite so profoundly stirred in me the love of life, the fear of death, the daunting and appalling and shameful sense of my own and all men's pitiful mortality.
Read more here, and find more stories from our archives here.
---
Reader Response
Of President Trump's first year in office, David Allen Hines of Kingston, Pennsylvania, says he "was hopeful that the mainstream media would give him a chance":
I am a lifelong Democrat and would prefer a Democrat to be President but I have been so appalled at the hatred and intolerance shown by Democrats and the media towards Mr. Trump that I am now more favorably disposed towards him. I have also looked beyond the hype to actually read the new tax reform law, and as best I as I can determine it will truly save me about $600 a year, which I will likely spend and such spending cannot but help the economy. The tax reform act has therefore made me more favorably disposed to Mr. Trump.

I hope the economy continues to grow; that unemployment remains low; that we continue to to hold the line on government spending; that we stand up to North Korea; that Obamacare is finally totally abolished because while I am not against insuring the poor it should not be at punishing cost increases and choice reductions for those who work hard and have insurance. I also hope that Mr. Trump will come through with his infrastructure investment plan. Many roads and bridges in my area could use repair.
More on the details of the tax bill here, and more on declining trust in the media here. More reader responses here, and more to come.
---
Verbs
Breakthrough scorned, protests fueled, lip service paid, local news revived.
---
Time of Your Life
Happy birthday to Laura's daughter Bethany (a year younger than Harry Potter); to Emma's boyfriend, Adam (twice the age of YouTube); to Bill (a year younger than DC Comics); and from Katie to Eden, who at 7 is too young for the Timeline, but just old enough to become an art prodigy.
From yesterday, happy birthday to Chuck (twice the age of MTV); to Géraldine (a year younger than The Godfather); to Janie's family friend and adopted niece Carolyn (the same age as The Simpsons); to Krishna's friend Mr. Menon (twice the age of CD players); to Kerstin's very dear friend Eva (born around the time the first openly gay politician was inaugurated in California); to Sandy's brother Bill (a year younger than the TV remote); and to Joel (twice the age of The Oprah Winfrey Show).
Do you or a loved one have a birthday coming up? Sign up for a birthday shout-out here, and click here to explore the Timeline feature for yourself.
---
Most Popular on The Atlantic
Here are five of the most-read stories on our site today:
2. The Mystery of Andrew McCabe's Exit
3. The Circumscribed Ethics Investigation Into Devin Nunes