The Atlantic Daily: Harsh Judgment, Shutdown Blame, Plastic Pollution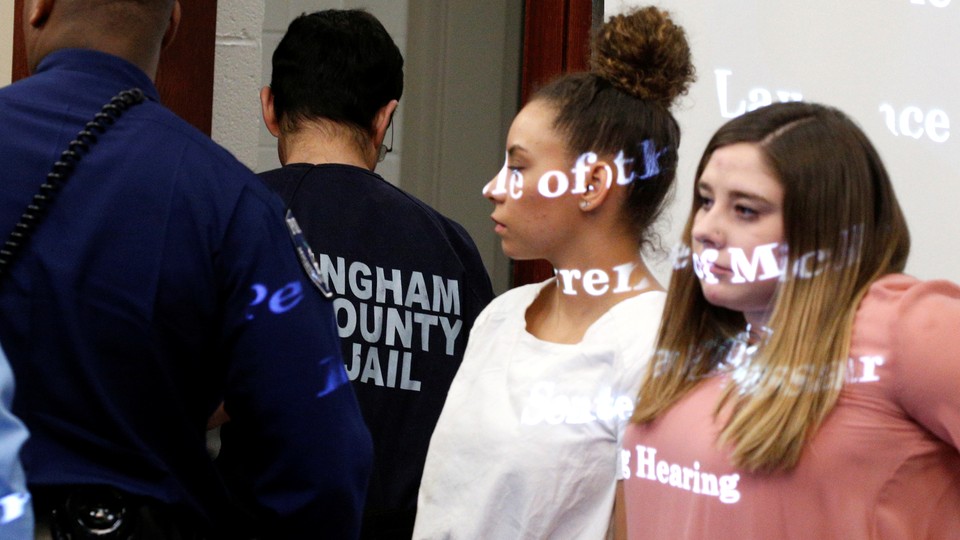 What We're Following
Gymnasts' Justice: Larry Nassar has been sentenced to 40 to 175 years in prison for sexually abusing over 150 women in his capacity as an athletic doctor at Michigan State University and for the USA Gymnastics team. Judge Rosemarie Aquilina, who presided in the case, has drawn criticism for her unusually harsh sentencing statement, in which she expressed that she might "allow someone … to do to him what he did to others" if such punishment was not cruel and unusual. But she's drawn praise for her choice to allow all 156 of Nassar's accusers to speak about how his crimes affected them—a powerful counter to a court system and media climate in which victims of sexual abuse have been all too often ignored.
Bipartisan Blues: Senate Democrats are under fire from both their opponents and their base after they triggered a government shutdown but failed to force the immigration deal they'd demanded. Yet the stalemate in Congress over spending bills goes back for months—and in that time, the Republican majorities in both houses bear the brunt of the blame, Norm Ornstein argues. Is there any way to get lawmakers to work together across party lines? One organization, With Honor, sees an answer in electing recent military veterans, who may be more likely than others to seek common ground and put their country first.
Planetary Care: A new report on the health of coral reefs in the Asia-Pacific region finds that 89 percent of corals that come into contact with plastic become diseased. And solar geo-engineering is seen as a promising way to slow global climate change—but if the technology were to suddenly fail, it could make things even worse.
---
Snapshot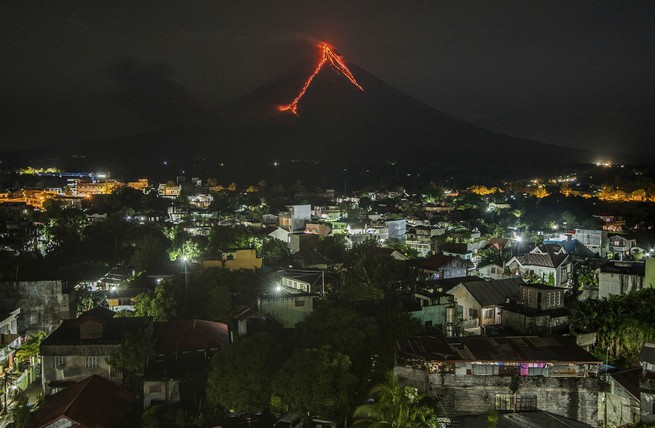 ---
Evening Read
Alexis C. Madrigal on the U.S. government's Cold War contingency plans:
Faced with the unthinkable—a tragedy equivalent to World War II many times over, and executed in just a few hours, carrying the possibility of ending technological civilization—they created process and documentation as a way of feeling in control. Did anyone have a plan for nuclear war? Every bureaucracy did. And they used them to reassure themselves and the public that they had a plan. They'd built bomb shelters made of paper. But these were, like the neatly stocked basements with flashlights and canned food, exercises in imagination, or more simply, fiction.

And so it is appropriate that in 1978, the government commissioned an actual piece of fiction, which was tucked into an appendix of a congressional report until it found a wild afterlife as a key source for the most popular made-for-TV movie ever produced.
Keep reading here, as Alexis explains how that story brought the potential aftermath of an atomic bomb to life.
---
What Do You Know … About Global Affairs?
The United States was caught between two allies last weekend when it announced a plan to build a largely Kurdish security force on Turkey's border. Turkey sees the armed Kurdish groups the U.S. supports as terrorists, and though Washington hastily retracted its announcement, Turkish President Recep Tayyip Erdogan responded by ordering his army to attack the Kurdish-controlled district of Afrin in northwestern Syria. More than 200 Kurdish fighters have already been killed, along with several Turkish troops. The invasion may seem like an extreme response, but it has deep roots in Turkish history: The country has long feared that Kurdish separatism will lead to its own disunification.
Can you remember the other key facts from this week's global coverage? Test your knowledge below:
1. After the U.S. withdrew from the Trans-Pacific Partnership, the remaining ____________ countries re-negotiated the deal.
Scroll down for the answer, or find it here.
2. In 2010, ____________ percent of Brazilians identified as evangelical.
Scroll down for the answer, or find it here.
3. At least ____________ people died during Kenya's violent election season between August and October 2017.
Scroll down for the answer, or find it here.
---
Urban Developments
Our partner site CityLab explores the cities of the future and investigates the biggest ideas and issues facing city dwellers around the world. Gracie McKenzie shares today's top stories:
For more updates from the urban world, subscribe to one of CityLab's newsletters.
---
Reader Response
With the first year of Trump's term complete, Brian in Atlanta was relieved to see he'd fallen in line with many Republican goals. For Perry in Boston, however, that's a strike against the president:
I expected Trump to defy politicians on both the right and the left if he were elected president. I privately supported him throughout most of his campaign, even as many of my friends and family were horrified by his xenophobic campaign rhetoric. While I felt that Trump's rhetoric was unsavory and disagreeable, I assumed that he was doing it to set himself apart from the other Republicans to win the primary, and I quietly supported this approach. He appeared intelligent enough to recognize there was a vast swath of the electorate that didn't buy into either Republican or Democratic political messages.

However, I did not expect Trump to fully embrace Republican goals for government, especially when he specifically stated the opposite in many cases during the campaign. I also did not expect Trump to [govern and present himself] with no official policy positions except to gain as much praise as possible, which is something only a child would do … I am deeply disappointed by Trump's childishness, clear lack of mental fitness, lack of work ethic, or any self-control. Those traits were not issues during the campaign, but they became great issues when he became the face of America's governance.
Another reader, Dan, shares similar outrage—he'd voted for Trump assuming the president would drop his campaign "act." Meanwhile, Anthony describes the pain of those who feel targeted by the president's rhetoric. We'll hear tomorrow from a reader whose attitude shifted in the opposite direction—from rejecting Trump to defending him.
---
Verbs
Revolution rekindles, dystopias dwindle, regulator relaxes, identities flip.
---
Time of Your Life
Happy birthday to Eric (a year younger than Star Trek); to Shafiq (twice the age of CD players); to Nancy (the same age as Social Security); to Harri's wife, Sylvia, who shares a birthday with Linda (both are a year younger than LP records); to Cantor Bob (a year younger than Superman); and from Riva to her sister Chana (who at 7 is too young for the Timeline, but just the right age to become an art prodigy) and their sister in law Perly (twice the age of Twitter).
Do you or a loved one have a birthday coming up? Sign up for a birthday shout-out here, and click here to explore the Timeline feature for yourself.
---
Most Popular on The Atlantic
Here are five of the most-read articles on our site today:
1. Where Nassar's Judge Went Wrong
2. The People Who Would Survive Nuclear War
3. Why Can't People Hear What Jordan Peterson Is Saying?
4. The Transformative Justice of Judge Aquilina
5. The Real Cause of the Last Government Shutdown—and the Next One