The Atlantic Daily: Mueller's Probe, a New Fed Chair, Immigration Negotiations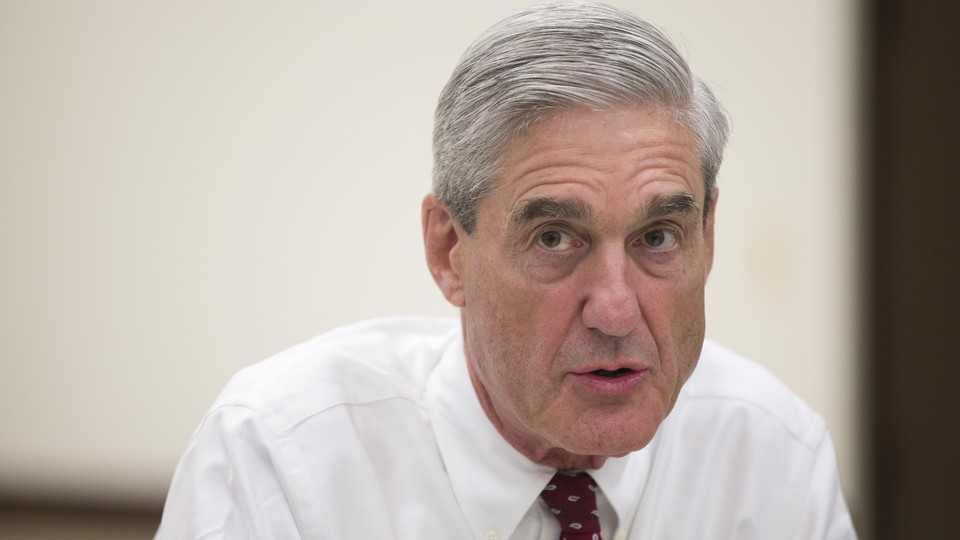 What We're Following
Investigation Updates: Special Counsel Robert Mueller is reportedly moving forward in his probe of the 2016 election and its aftermath: He's interviewed numerous members of President Trump's inner circle, and is said to be negotiating a meeting with Trump himself. The president and his allies have sought to cast doubt on the investigators. The histories at play—President Trump's of false statements, and the FBI's of political abuses—present what David A. Graham describes as an epistemic quandary: "How can you place your faith in either side?"
Money Matters: The Senate voted by a wide margin to confirm Jerome Powell as chairman of the Federal Reserve. Though Powell, a moderate, is expected to please both Democrats and Republicans, his confirmation is a victory for President Trump, who's now a step closer to his policy goal of deregulation. Meanwhile, Bank of America is one of several major banks that have moved away from offering free checking accounts—an industry shift that's likely to hinder low-income Americans' access to financial services.
Whither the Wall? As lawmakers scrambled to stave off a shutdown last week, Senate Minority Leader Chuck Schumer reportedly offered President Trump the funding to build his promised wall on the Mexican border—only to withdraw the offer after the president declined the deal. Yet the would-be concession demonstrates a notable shift in Democrats' attitude toward the wall: Many once abhorred it, but now see Trump's other immigration plans as potentially more damaging. One of those working on a compromise is Senator Michael Bennet, who says his constituents across the political spectrum disagree with the president's views on immigration.
---
Snapshot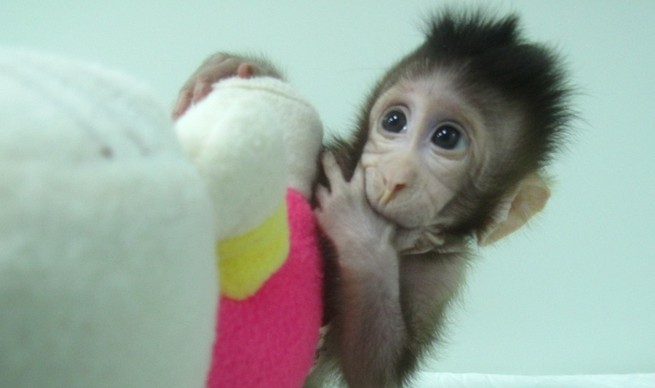 ---
Who We're Talking To
Martin Puchner, a professor and literary critic, discusses the technological developments that led to the world's first novel.
Ben Garfield, a filmmaker, describes the "inspiring, concerning, a touch melancholy, and … even comical" subject of his short documentary War and Cheese. Watch it here.
Mike Solomonov, an award-winning chef, shares how personal tragedy and traditional cooking have figured in his recovery from drug addiction on the latest episode of The Atlantic Interview. Listen and subscribe here.
---
Evening Read
The day his daughter was born, Charles C. Mann had a realization:
Today the world has about 7.6 billion inhabitants. Most demographers believe that by about 2050, that number will reach 10 billion or a bit less. Around this time, our population will probably begin to level off. As a species, we will be at about "replacement level": On average, each couple will have just enough children to replace themselves. All the while, economists say, the world's development should continue, however unevenly. The implication is that when my daughter is my age, a sizable percentage of the world's 10 billion people will be middle-class.

Like other parents, I want my children to be comfortable in their adult lives. But in the hospital parking lot, this suddenly seemed unlikely. Ten billion mouths, I thought. Three billion more middle-class appetites. How can they possibly be satisfied? But that is only part of the question. The full question is: How can we provide for everyone without making the planet uninhabitable?
Keep reading here, as Mann investigates the options.
---
What Do You Know … About Science, Technology, and Health?
One year after NASA's administrator resigned during the presidential transition, the agency is still operating without a permanent leader. The government shutdown didn't make things any easier for NASA employees, most of whom were furloughed—with the notable exception of the astronauts aboard the International Space Station. Private-sector researchers at SpaceX also felt the impact of the government shutdown: The company was forced to pause preparations for a critical test of the Falcon Heavy rocket. Even so, after days of delays, the test went off without a hitch, and space watchers are eagerly awaiting a launch date for the rocket.
Can you remember the other key facts from this week's science, tech, and health coverage? Test your knowledge below:
1. In 2011, an "ice tsunami" in the Arctic buried an entire herd of ____________.
Scroll down for the answer, or find it here.
2. A team of scientists reconstructed the maternal DNA of ____________, the first known black man to live in Iceland.
Scroll down for the answer, or find it here.
3. About a tenth of a second before you move your eyes to the left, your ____________ will move to the right.
Scroll down for the answer, or find it here.
---
Look Back
From 1911, Nathan Kraus tells the story of "Why I Came to America":
The 'pogrom' took place sooner than had been expected ... A large part of the city was burned down, most of the Jewish stores were robbed, synagogues were destroyed, the holy scrolls defiled, hundreds of Jews were wounded, and the number of dead reached scores. Among the latter was David ...

Heart-rending cries filled the air with agony. And in that chaos of agony I could distinguish but one clear voice, — it was that of David's father. 'This country has never been our fatherland and never will be! We are strangers!' And heaven and earth seemed to reply in one sounding echo, 'Strangers! Strangers!' And for the first time it dawned upon me that my fate was no longer connected with that of the country in which I was born.
Read more here, and see more from our archives here.
---
Reader Response
With the first year of President Trump's term complete, we asked readers to share their hopes for the next three. Yesterday, Brian in Atlanta hoped congressional Republicans would set the agenda. Liela Nicholas in Redmond, Washington, calls on the lawmakers in even stronger terms:
While I have had my philosophical differences with their party, I have always seen the Republicans as a legitimate alternative to my liberal views … I think everyone benefits when there is balanced attempts at reasoning through difficult decisions, and at times, making difficult compromises. I don't see that happening currently. I had naively assumed that if needed, they would provide some level of control over a Republican president if it appears that this president is unfit for office. But instead … I have seen very little evidence of putting the country's best interests first … I think all of us in this nation, conservative and liberals alike, will be the losers.

I'm deeply concerned about the future. While I'm 80 and the policies that are being enacted have a limited impact on me personally, I think there are potentially very serious consequences for the younger generation, and for generations to come.
Two younger readers share their own concerns here, and David Frum charts an "exit from Trumpocracy" for conservatives here.
---
Nouns
Virtual hypnosis, checkout-free store, robot servant, tragic tease.
---
Time of Your Life
Happy birthday to Susan's mother, Lee (a year younger than the Academy Awards); to Jose and his twin, Anibal (both are twice the age of Twitter); to Jacqueline (who was 5 when Barack Obama was elected president); and to Ted (a year younger than the Golden Gate Bridge).
Do you or a loved one have a birthday coming up? Sign up for a birthday shout-out here, and click here to explore the Timeline feature for yourself.
---
Most Popular on The Atlantic
Here are five of the most-read articles on our site today:
1. Why Can't People Hear What Jordan Peterson Is Saying?
2. Is the Mueller Probe Heating Up?
3. Weird, Wonderful Photos From the Archives
4. The Epistemic Quandary of the FBI and Trump
5. Paul Nehlen Is an Anti-Semitic Clown
---
The newsletter dated January 23, 2018, misidentified the school where Larry Nassar worked as the University of Michigan. In fact, Nassar worked at Michigan State University. Our apologies for the error, and thanks to the readers who pointed it out.
---