The Atlantic Daily: Election Fallout, Cabinet Criticism, Feeding the World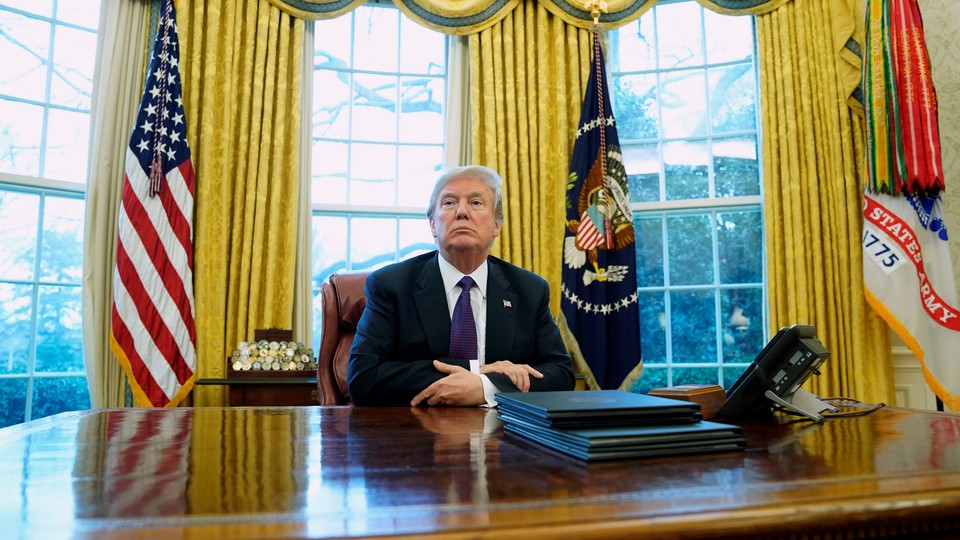 What We're Following
Partisan Problems:  A new report on the Twitter activity of Russian trolls illustrates the dangers of President Trump's divisive rhetoric, writes Conor Friedersdorf. As Germany's center-left Social Democratic Party begins negotiations to form a coalition with Angela Merkel's conservative bloc, lawmakers must weigh a choice between conceding some party priorities and leaving room for the far right to rise. And in Kenya, communities are still reeling from last fall's divisive election season, in which at least 92 opposition supporters were allegedly killed by police. Here's one family's story.
Executive Updates: CIA Director Mike Pompeo offered new details on the White House's North Korea strategy, stating that the administration's goal is to slow the country's nuclear program rather than to fully roll it back (as President Trump has suggested). Trump himself reportedly scolded two cabinet members, Interior Secretary Ryan Zinke and Commerce Secretary Wilbur Ross, for impulsiveness and poor dealmaking—qualities that critics have often attributed to Trump.
Patients' Plight: Of the 98 women who testified last week at the sentencing hearings of Larry Nassar, the sports therapist who pled guilty to inappropriately touching patients at Michigan State University and on the U.S. Olympic team, several described having their concerns about Nassar dismissed by administrators.* Their experiences shed light on a twofold problem: In medical settings, women are often trusted too little, while doctors can be trusted too much. Meanwhile, advocates of reproductive rights are concerned that the Trump administration's new directive on religious objections by health-care providers could give them too much leeway to refuse treatment to patients who need it.
---
Snapshot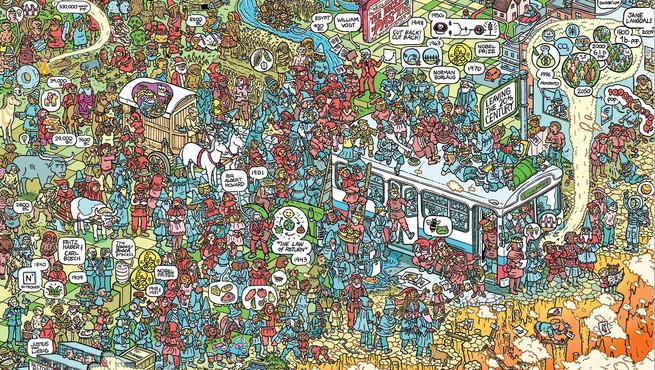 ---
Evening Read
Alice Lesperance on how reading Harry Potter and the Order of the Phoenix helped her cope with the aftermath of a tornado that killed eight of her high-school classmates:
It's difficult when the people you love can't understand your sudden outbursts, your mood swings. When I started college, I was a different person. I had been a different person since 2 p.m. on a March afternoon in 2007, when I was 16 and picking myself up off the floor of my high-school hallway covered in debris. It was hard, for a long time, for people to realize this. My parents would stand bewildered when, at the first sign of thunderstorms, I would run around the house collecting my most valuable things, screaming at them to barricade themselves in our bathroom. Harry, too, was haunted by his memories—flashes of the green light he associates with his parents' deaths,  nightmares of things he had seen. In college, friends who had known me for years felt I wasn't as confident as I had once been. I couldn't explain that I felt as though the personality I had when I was 16 had been zapped out of me, or had simply melted away. I was busy trying to make sense of what was going on inside my head. It felt like Harry's outbursts on the page, as though my thoughts were in capslock.
Keep reading here, as Lesperance describes how J.K. Rowling's beloved series captures the experience of trauma.
---
What Do You Know … About Business?
Sometimes, seemingly small innovations can change the American economy in a big way. In a period of rampant mergers and acquisitions, the craft-beer market has shown surprising and encouraging dynamism. German board games and their "Eurogame" siblings are reflecting more peaceful (and socialist) values than their American counterparts, and earning a growing U.S. consumer base in the process. And tiny "granny flats," a type of accessory housing popular in Canada, may help reshape high-cost American housing markets—if they can surmount legal challenges.
Can you remember the other key facts from this week's business coverage? Test your knowledge below:
1. The average American travels about ____________ miles to get groceries.
Scroll down for the answer, or find it here.
2. In 1983, Ohio had to use a federal block grant to bail out the town of Wellston, after its sewers were overwhelmed by 400,000 gallons of ____________.
Scroll down for the answer, or find it here.
3. More Americans earn money from online task-assignment platforms like Amazon's ____________ than from ride-sharing apps.
Scroll down for the answer, or find it here.
---
Urban Developments
Our partner site CityLab explores the cities of the future and investigates the biggest ideas and issues facing city dwellers around the world. Gracie McKenzie shares today's top stories:
For more updates from the urban world, subscribe to one of CityLab's newsletters.
---
Reader Response
Yesterday, Carly and Anthony expressed anxiety and despair over America's political climate. But policy-wise, Brian in Atlanta, Georgia, has found that Trump's presidency "wasn't the total loss for traditional Republicans that I expected":
The "shoot-from-the-hip" populism from his campaign is still in his rhetoric, but his policies—on the whole—have been almost generically Republican. I'm a Republican voter who defected and voted for Hillary because of that kind of populism (and Trump's general abhorrence). But we still have NAFTA. We now have lower taxes. Regulations are being rolled back … His nomination of Neil Gorsuch to the Supreme Court fulfilled a key campaign promise—one I expected him to break by nominating a personal friend or something more characteristically "Trumpian." That and cutting taxes have made him tolerable, though his own incoherence on health-care reform still smarts.

I hope beyond hope that Trump rises to meet the character demands of the office he occupies. Failing that, I hope congressional Republican leaders will set the agenda with as little interference or distraction from the White House as possible.
More on the advancement of GOP priorities here. More reader responses here, and more to come.
---
Nouns
Oscar nominations, novel technology, eardrum wobble, diversity dearth.
---
Time of Your Life
Happy birthday from Justin to Michelle (a year younger than Microsoft Windows); to Sharon (who was 20 when the Berlin Wall collapsed); to Cameron's niece Amaya, who at 12 is too young for the Timeline, but just the right age to start thinking about college; and to Ian's son Cole, who at 1 is just old enough to learn the value of perseverance.
Do you or a loved one have a birthday coming up? Sign up for a birthday shout-out here, and click here to explore the Timeline feature for yourself.
---
Most Popular on The Atlantic
Here are five of the most-read articles on our site today:
1. Why Can't People Hear What Jordan Peterson Is Saying?
2. Can Planet Earth Feed 10 Billion People?
3. Is Trump Becoming Self-Aware?
4. The Internet Is Enabling a New Kind of Poorly Paid Hell
5. Has the Tide Turned Against Partisan Gerrymandering?
---
Meet The Atlantic Daily's team here, and contact us here.

Did you get this newsletter from a friend? Sign yourself up here.
---
*This newsletter originally misidentified the school where Larry Nassar worked as the University of Michigan. We regret the error.