The Atlantic Daily: Time to Begin
Trump's Pakistan policy, Iran's anti-government protests, Orrin Hatch's retirement, and more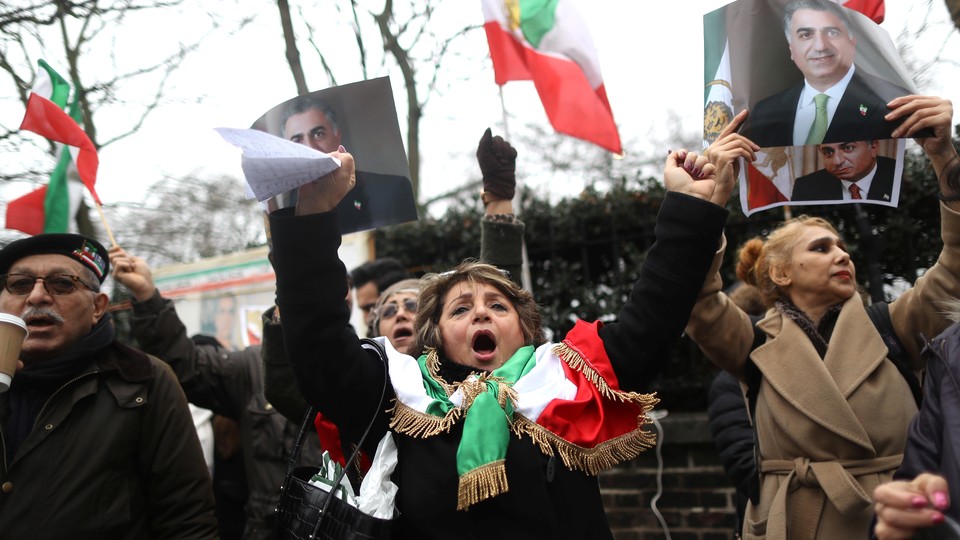 What We're Following
Diplomatic Danger: It's 2018, and President Donald Trump is tweeting again. Administration officials backed up his criticism of Pakistan's support for Afghan militants. Despite Pakistan's indignant response, the president's tweet points to a fundamental conflict between U.S. and Pakistani interests. Elsewhere, the North Korean leader Kim Jong Un offered to open a dialogue with South Korea, forcing the South into a position that may undermine its alliance with the U.S.
Unrest in Iran: Anti-government protests spread across the country over the weekend, as thousands of people turned out to voice grievances over economic problems and political repression. Though Trump tweeted his support for the protesters, his comments suggest that he doesn't fully understand conditions in Iran. That misunderstanding risks undermining the cause of reform.
The Republican Party: Senator Orrin Hatch of Utah announced that he plans to retire at the end of his current term, opening the way for a long-expected Senate bid by the former presidential nominee Mitt Romney—who, unlike Hatch, is an outspoken critic of President Trump. Even if the president may lose a Senate ally, he's gained some support on college campuses, where pro-Trump student groups could be shaping the future of the GOP.
---
Snapshot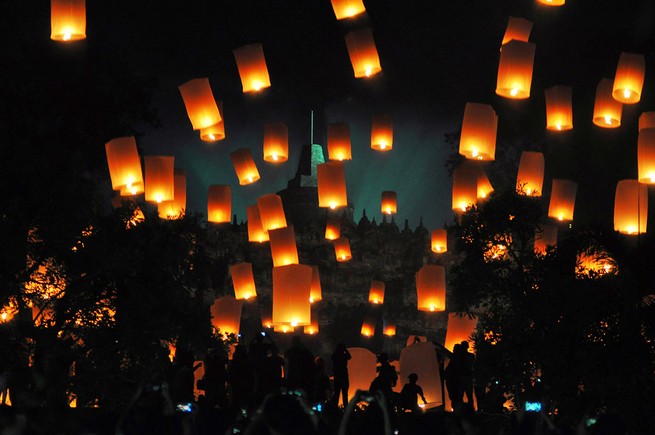 ---
Who We're Talking To
Tracy Letts, an actor and playwright, discusses the roles he played in two of 2017's most acclaimed movies, Lady Bird and The Post.
Jonah Goldberg, a senior editor at National Review, discusses Donald Trump's effect on conservatism—and why he believes that the president's Twitter feed "is like the Narnian wardrobe to his lizard brain"—on the latest episode of The Atlantic Interview podcast. Listen here.
---
Evening Read
Geoff Manaugh on the Valet Olympics:
The valets arrived from all over the United States: St. Louis, New York, Austin, San Diego. They fanned out across the parking lot, breaking into short sprints or kicking rocks, lost in thought. The desert mountains of Palm Springs loomed in the background. One valet stretched, touching his toes; another stood in the morning sun, doing calf raises on a concrete barrier. Next to me, a valet rubbed his palms along a line painted between two parking spots, for luck. A call went out, and everyone's head turned. It was time to begin.
Keep reading here, as Manaugh describes how events such as competitive parking and packing can help bring attention to the skills of an overlooked group of workers.
---
What Do You Know … About Business?
The nature and geography of poverty have changed in the United States, and experts are still working out how the Republicans' tax overhaul will further affect them. Adjusting how inflation is calculated will likely weaken the Earned Income Tax Credit, one of the most effective—and bipartisan—policies for reducing poverty and increasing employment. And the cap on deductions for state and local taxes could strain local budgets and hamper Donald Trump's plan for infrastructure investment.
Can you remember the other key facts from this week's business coverage? Test your knowledge below:
1. A company called Long Island Iced Tea saw its stock price jump as much as 500 percent after it changed its name to include the cryptocurrency buzzword ____________.
Scroll down for the answer, or find it here.
2. The average traffic speed during Manhattan's business hours has dropped to ____________ miles an hour, largely thanks to ride-hailing apps.
Scroll down for the answer, or find it here.
3. One out of every ____________ malls is expected to close in the next five years.
Scroll down for the answer, or find it here.
---
Urban Developments
Our partner site CityLab explores the cities of the future and investigates the biggest ideas and issues facing city dwellers around the world. Gracie McKenzie shares today's top stories:
For more updates from the urban world, subscribe to one of CityLab's newsletters.
---
Reader Response
James Fallows is highlighting reader stories about public–private partnerships for land conservation. A board member of the Brunswick–Topsham Land Trust, in Maine, writes:
About two decades ago we bought—through a broad-based community effort—Crystal Spring Farm, a centrally located farm in our area that seemed ... an essential property to preserve the character of our community … This is not the only farm we've conserved, but it was the first, and anchored work on local farms/local foods as a central purpose. In recent years we've also added an emphasis on insuring diverse community uses of our lands—well beyond the original, simple purpose of conserving the land. These uses include hiking trails, soon a mountain-biking trail, agriculture, clamming, and educational programs of all kinds.
More reader stories here.
---
Verbs
Galaxies quenched, phones foretold, credit claimed, neuroscience changed.
---
Time of Your Life
Happy birthday to Erika (a year younger than websites) and from Michael, Meredith, Clay, and Jack to Monica.
From yesterday, happy birthday to Krishna's dear friend Pavan (a year younger than the 24-hour news cycle); to Steve (twice the age of The Oprah Winfrey Show); to Kristy (a year younger than the Super Bowl); and to Varun's grandfather Appuppa (half the age of The Atlantic).
From Sunday, happy birthday to from Judy to Alexandra (a year younger than CD players); to Reuben (twice the age of American Idol); to Nina's husband (the same age as UNICEF); to Todd (a year younger than Microsoft); to Scott (twice the age of Toy Story); and to Dick's granddaughter Liesl (a year younger than the iTunes store).
And from Saturday, happy birthday to Steven's daughter Estelle (a year younger than Wikipedia); to Jon (five years older than the moon landing); from Sarah to Brandon (twice the age of the International Space Station); to Judith's niece and Derek's sister Kira (the same age as Taylor Swift); and to Vicki (a year younger than Barbie).
Do you or a loved one have a birthday coming up? Sign up for a birthday shout-out here, and click here to explore the Timeline feature for yourself.
---