The Atlantic Daily: Trump's Accomplishments, Troops in Syria, Shutdown Countdown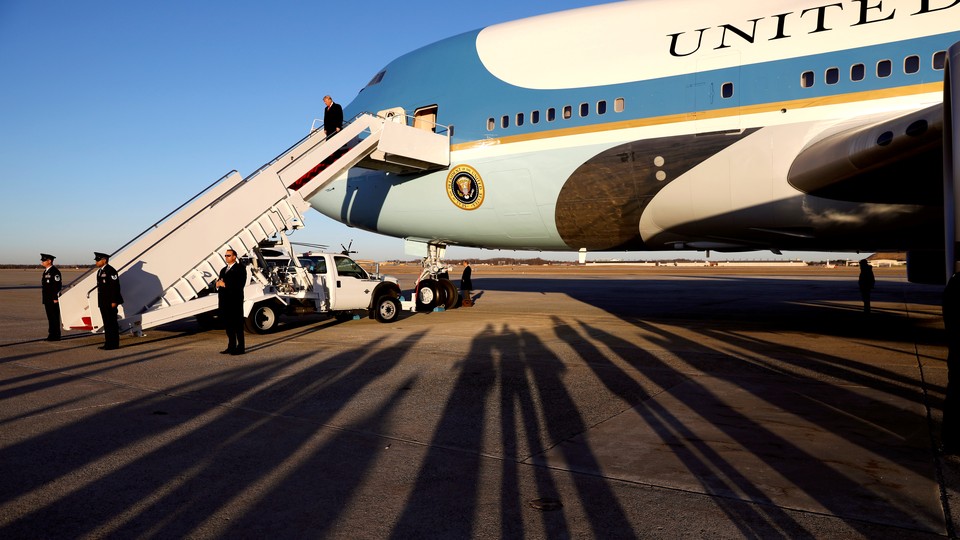 What We're Following
The Scandal-Plagued Presidency: Reports that Donald Trump paid an adult-film star to keep silent about an affair she claims they had in 2006—and the fact that a gossip magazine plans to release a detailed interview about their encounters—might seem more fit for a tabloid cover than for the White House briefing room. In Trump's case, however, the alleged hush money fits into a pattern of paying for silence, while the scandal speaks to the president's skill for manipulating drama. Behind the bluster, he's just completed what may be the most productive months of his term so far. Here's what he's accomplished—and here's why he might nevertheless be leading conservatives toward a dead end.
Military Presence: A force of about 2,000 U.S. soldiers is helping to oversee rebuilding and security efforts in northeastern Syria, where President Bashar al-Assad's government has lost ground. These activities come close to the nation-building activities Trump forswore during his campaign, though officials say their scope is far smaller. Meanwhile, National-Security Adviser H. R. McMaster continues to argue that North Korea intends to use its nuclear weapons aggressively rather than as a deterrent. While conventional wisdom says otherwise, McMaster could be right.
Congressional Countdown: Friday marks lawmakers' last chance to avert a government shutdown by passing a short-term spending bill—and while the House is expected to vote on a plan Thursday night, Senate Democrats may have the votes to stop it. They're holding out for a deal to protect undocumented immigrants who entered the U.S. as children. For his part, President Trump has championed a plan that would cut legal immigration. And if a shutdown happens, his administration is planning to keep national parks and public lands partially open, reducing the Democrats' political leverage.
---
Snapshot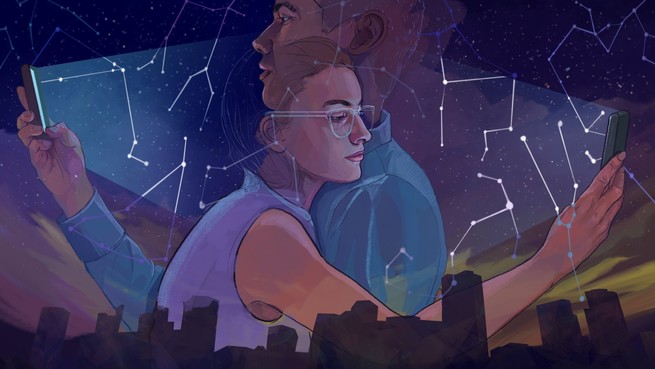 ---
Who We're Talking To
David DeSteno, a psychology professor, identifies three emotions that help people get things done.
Tracy Chou, an engineer, discusses the harassment and discrimination she's experienced in the tech industry—and her plan to smooth the way for others—on the latest episode of our Atlantic Interview podcast. Listen here.
---
Evening Read
David Sims on the director Woody Allen's continued success:
Despite the controversy that has dogged him since the early 1990s—when he was revealed to be having an affair with his girlfriend's daughter and was subsequently accused of molesting his adopted daughter Dylan Farrow—Allen has continued to make movies with the same once-a-year regularity as always, and usually with major stars. He has long denied that he abused his daughter.

But the film industry's willingness to turn a blind eye to the allegations against Allen seems to be coming to an end. More and more actors who have worked with him in the past are announcing that they regret the collaboration, and it appears the sheen of Oscar-winning prestige he has relied on to attract big names to his projects is fading. Allen, who released Wonder Wheel last month and is set to come out with A Rainy Day in New York this year, may try to helm more movies. But with Hollywood finally beginning to grapple with his enduring presence as an artist, could that be enough to destroy his career?
Keep reading here as David traces the history of the long-standing allegations against Allen. And read Christopher Orr's assessment of the decline in Allen's artistry here.
---
What Do You Know … About Global Affairs?
North Korea and South Korea appeared to reach a diplomatic breakthrough this week, announcing that they would march together under the same flag at next month's Winter Olympics and field a joint women's ice-hockey team. Japan's Ministry of Education is rolling out a plan for an ambitious reform of the country's university admission system, which could affect how aptitude gets measured around the world. And a former CIA officer, Jerry Chun Shing Lee, has been arrested on suspicion of espionage and treason. His case revives the specter of a counterintelligence failure that led to the death or imprisonment of up to 20 CIA sources in China.
Can you remember the other key facts from this week's global coverage? Test your knowledge below:
1. An initiative called "____________" aims to provide assistance to individuals who face threats in religious countries due to their nonbelief.
Scroll down for the answer, or find it here.
2. In South Africa, unemployment for black workers is almost ____________ times as high as it is for white workers.
Scroll down for the answer, or find it here.
3. The pro-Brexit U.K. Independence Party has slightly fewer than ____________ members.
Scroll down for the answer, or find it here.
---
Urban Developments
Our partner site CityLab explores the cities of the future and investigates the biggest ideas and issues facing city dwellers around the world. Gracie McKenzie shares today's top stories:
Don't miss the newly redesigned CityLab Daily newsletter, rounding up the most pressing, interesting, and important city stories and commentary. Preview here, and click here to subscribe.
---
Reader Response
Yesterday, a reader named Eric pointed to increased political engagement as one of the positive points of Trump's presidency. It's also one of the reasons why Alexandra Yiannoutsos of Indianapolis has found the past year "less scary than I expected":
The Senate has not dutifully followed his every word, the courts are halting his executive orders, and protests have been effective at mobilizing people and organizations to resist. When the Affordable Care Act was voted upon, I was very surprised by the outcome(s) … It has not been fully repealed, nor has it been replaced with a Republican counterpart. Several states and organizations are suing the administration over executive orders and mandates. Not only that, but suits are being brought against the administration steadily and consistently. This is important to me because dissent has not dissipated over time, as I expected.

I hope that people turn out to vote on November 6. Until then, I hope that the Senate remains gridlocked, so that discriminatory or dangerous bills do not get passed. I could hope for bipartisan cooperation, but I do not feel that is a possibility in this administration.
We'll be running more reader reflections on Trump's first year in the days to come.
---
Verbs
Phone users watched, gray areas probed, genome reconstructed, mystery muddled.
---
Time of Your Life
Happy birthday to Elaine (a year younger than sunscreen); from Arthur to Annie (twice the age of the 24-hour news cycle); to Allison's husband (a year younger than CD players); to Barbara's "best and dearest" friend, Zenda (the same age as Stevie Wonder); to Candy (born around the time that Dwight Eisenhower was sworn in as president); from Katy to Dave (a year younger than Microsoft Windows); to Sahil (twice the age of the iTunes Store); and to Pat (a year younger than T-shirts) and Diana (twice the age of MTV), who got married on their shared birthday, 49 years ago today.
Do you or a loved one have a birthday coming up? Sign up for a birthday shout-out here, and click here to explore the Timeline feature for yourself.
---