The Atlantic Daily: Investigating ISIS, Interviewing Steve Bannon, Parenting Teen Idols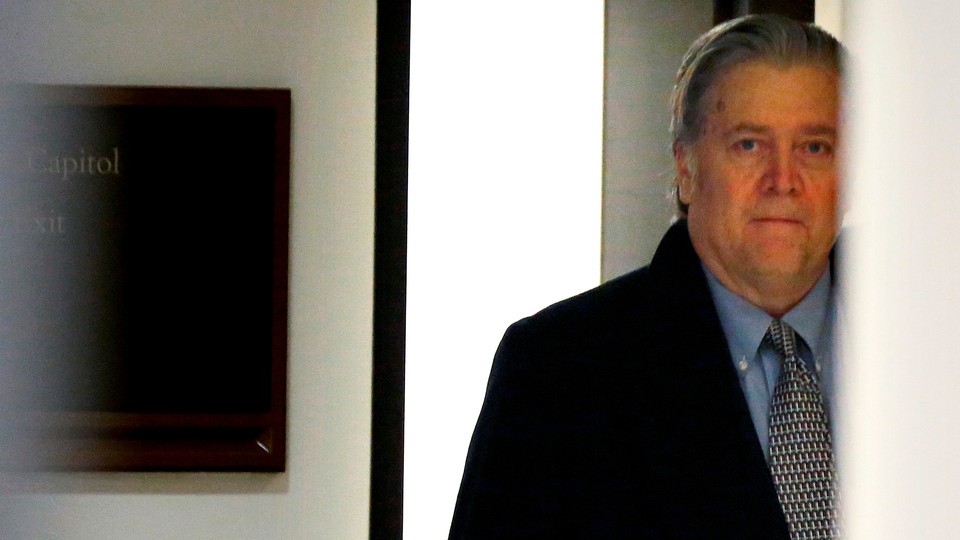 What We're Following
Bannon's Testimony: President Trump's former chief strategist, Steve Bannon, has reportedly agreed to be interviewed by Special Counsel Robert Mueller. The news comes just a day after Bannon stonewalled questioners on the House Intelligence Committee, suggesting that Mueller's investigation of the 2016 election is making more progress than Congress's. Bannon, like his populist U.K. counterpart, Nigel Farage, has rapidly fallen from political influence—but that's not to say that both couldn't make a comeback.
Extremist Violence: A new report finds that more than half of the killings linked to extremism in the U.S. last year were committed by white supremacists, underscoring the serious risk posed by far-right hate groups' new visibility. And a two-year investigation has identified the first-known American member of the Islamic State to be shown beheading prisoners in a gruesome propaganda video. He's one of the group's recruitment leaders, and his story helps show how radicalism spreads.
From Campuses to Congress: Bipartisan plans to address sexual misconduct on Capitol Hill are under discussion in both the House and the Senate, as lawmakers respond to the ongoing movement to reduce harassment and abuse across industries. The past few months have brought nationwide awareness to the problem, but college activists and administrators have been reckoning with it for years. Meanwhile, pop culture often romanticizes sexual encounters that blur the lines of consent—making it all the more important for women and men to reflect on the subtle power dynamics of sex.
---
Snapshot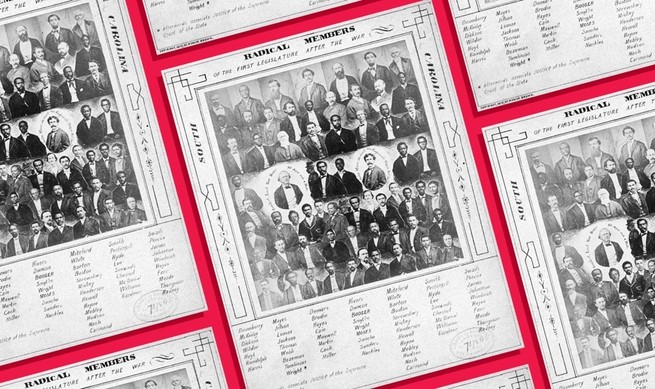 ---
Evening Read
Taylor Lorenz on how the parents of teenage social-media stars navigate their children's sudden fame:
A parent's most basic instinct is to protect her child, and when a crowd of thirsty fans descends, it can be scary …

Even parents who take the most-meticulous cautionary measures see their children's whereabouts tracked 24/7 by fan accounts online. Twitter and Instagram accounts set up by fans crowdsource sightings of their favorite internet stars and alert followers to their whereabouts wherever they go. Because of the global reach of social platforms, most internet stars have fans all over the world, and it can seem like no matter where a parent takes her child, there are eyes on the ground. When a kid's location is revealed, a flash mob can pop up in a matter of minutes. All it takes is one tweet.
Keep reading here, as Lorenz explores what it's like for families with little media experience to get thrust into the limelight.
---
What Do You Know … About Science, Technology, and Health?
This week, we delved into some of the troubling consequences of new technology, from the unsettling experiences of parents whose children became social-media stars to a recidivism-predicting algorithm that's no better at its job than random people surveyed on the internet. In addition to the job losses that truckers will face as automated vehicles take to the roads, self-driving buses could worsen racial inequality by eliminating what's historically been a steady source of work for black drivers. And of course, the false missile alarm in Hawaii on Saturday shows how the rise of smartphones has thrown a wrench in American emergency-notification systems.
Can you remember the other key facts from this week's science, technology, and health coverage? Test your knowledge below:
1. Because of manufacturing shortages linked to Hurricane ____________, hospitals are running out of IV bags.
Scroll down for the answer, or find it here.
2. In the cognitive test administered to Donald Trump, called the ____________, patients earn points for correctly identifying drawings of a lion, camel, and rhinoceros.
Scroll down for the answer, or find it here.
3. The New Age movement of the 1960s and '70s is also nicknamed the Age of ____________, after an astrological sign.
Scroll down for the answer, or find it here.
---
Look Back
From 1907, future President Woodrow Wilson reflects on the past 50 years of American politics:
The nation of 1907 is hardly recognizable, socially, politically, or economically, as the nation of 1857 or of 1860. The generation that wrought that extraordinary revolution left the stage but yesterday: We have all known and familiarly conversed with men who belonged to it and who performed its tremendous tasks. Some of the soldiers who officered the armies of that war of transformation are still among us. But we do not think their thoughts; it requires an effort of the imagination to carry our minds back to the things which are for them the most vital facts and recollections of their lives ... Nothing remains of that older day but the irreparable mischief wrought by the reconstruction of the southern States. That folly has left upon us the burden of a race problem well-nigh insoluble, which even the alchemy of these extraordinary fifty years has not transmuted into stuff of calculable human purpose. That is of the old world; all else is of the new. We see what has gone by only across a gulf of unfamiliar things.
Read more here, and find more stories from our archives here.
---
Reader Response
As the Trump presidency reaches its one-year mark, we asked readers to share their reflections about aspects of Trump's governance that have challenged their expectations. First up is Eric Richardson in Portland, Oregon:
I thought he would get a lot more done. I knew he wouldn't be able to pass a lot of the major legislation he was proposing, but I assumed he would make deals to make progress on most things … incremental changes that he could declare as major wins even if they weren't. Turns out we're not even really getting those incremental changes, with the exception of tax reform.
To Eric, health care stands out as an example:
I assumed that he would make a deal with Democrats to adjust the Affordable Care Act and repurpose it as "TrumpCare." But to simply swing and miss, that never occurred to me, and made me realize that he isn't the deal maker he says he is—especially since he couldn't even get all Republicans on board.

[In the coming year,] I hope that the dysfunction continues to spur public debate and engagement in the process of government. That is one of the wonderful things about this presidency: People are engaging politically at a level I have never really seen in my life.
Stay tuned for more reader responses in the coming week.
---
Adjectives
Suspected turncoat, storied party, inflated salary, understated star.
---
Time of Your Life
Happy birthday to Leonard (a year younger than microwave ovens); to Barbara's father, William (a year younger than "talking" movies); to Ruchi's husband, Prakash (the same age as the first successful heart transplant); to Scott (twice the age of The Oprah Winfrey Show); to Mary's mother (a year younger than the Academy Awards); and to Hannah (the same age as the euro).
Do you or a loved one have a birthday coming up? Sign up for a birthday shout-out here, and click here to explore the Timeline feature for yourself.
---