The Atlantic Daily: Hawaii's False Alarm, Trump's Bill of Health, Astrology's Comeback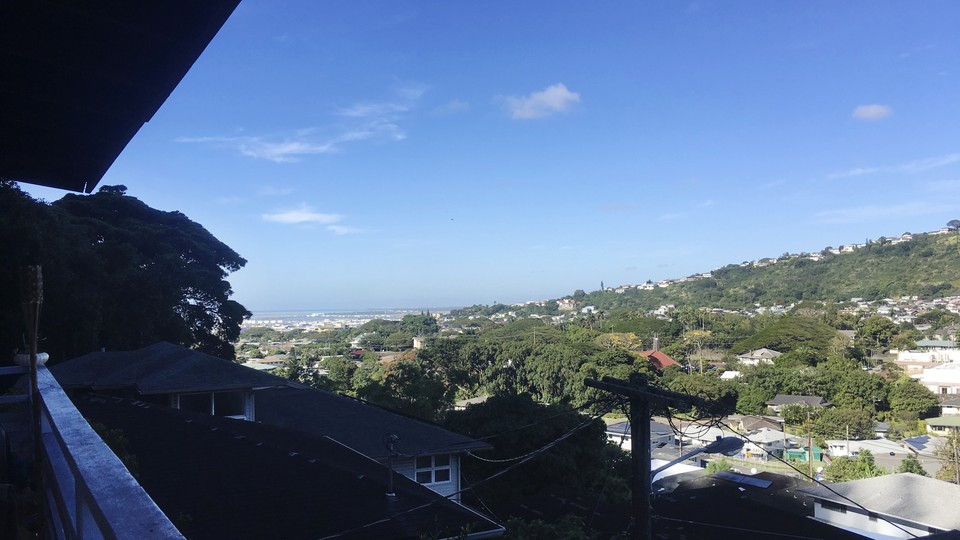 What We're Following
'THIS IS NOT A DRILL': A mistakenly sent emergency warning that a ballistic missile was headed for Hawaii caused terror and anger among the state's residents on Saturday morning. Alia Wong describes the scene. Officials said the alert went out because "somebody clicked the wrong thing on a computer." The situation could have been worse—a cyberattack or a sensor error. Still, the fiasco highlights the flaws in an emergency-alert system that hasn't fully caught up with current technology, as well as the high risks of miscalculation on an ever more volatile global stage.
The Oval Office: The White House physician said he had "no concerns" about President Trump's cognitive condition after the president passed an exam commonly used to detect symptoms of dementia. Over the weekend, the president disputed reports that he'd described African nations as "shithole countries," and bemoaned that he doesn't receive more-positive coverage, illustrating how the strategy of obfuscation he's used against political enemies hurts him. He also called for changes to the immigration system—but he rejected lawmakers' most recent proposal. And as Congress approaches a funding deadline on Friday night, the federal government may be headed for a shutdown.
Contentious Case: The comedian Aziz Ansari became the latest prominent man to be accused of sexual misconduct in a viral story that described his aggressive behavior on a date with an acquaintance. Some commentators pointed to the story as an example of the #MeToo movement going too far. Yet the allegation also illustrates the subtle, sometimes contradictory complexities of communicating consent—obstacles that take on particular resonance amid a wave of backlash that critiques, but doesn't directly respond to, the movement.
---
Snapshot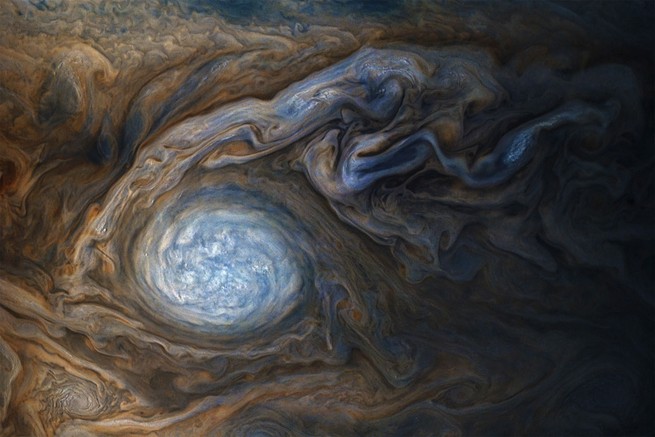 ---
Who We're Talking To
John Lewis, a Georgia congressman and leader of the civil-rights movement, shares why he sees criticizing Trump's remarks about immigrants as "a moral obligation."
Dorian Lynskey, a music critic, discusses the past year's protest music.
Steven Levitsky and Daniel Ziblatt, two political scientists, explain why "U.S. democracy is not dying. But there are some alarm bells ringing."
---
Evening Read
Julie Beck on astrology's comeback:
Astrology is a meme, and it's spreading in that blooming, unfurling way that memes do. On social media, astrologers and astrology meme machines amass tens or hundreds of thousands of followers, people joke about Mercury retrograde, and categorize "the signs as ..." literally anything: cat breeds, Oscar Wilde quotes, Stranger Things characters, types of french fries. In online publications, daily, weekly, and monthly horoscopes, and zodiac-themed listicles flourish …

In the decades between the New Age boom and now, while astrology certainly didn't go away—you could still regularly find horoscopes on the back page of magazines—it "went back to being a little bit more in the background," says Chani Nicholas, an astrologer based in Los Angeles. "Then there's something that's happened in the last five years that's given it an edginess, a relevance for this time and place, that it hasn't had for a good 35 years. Millennials have taken it and run with it."
Keep reading here, as Julie explores why.
---
What Do You Know … About Business?
Last week the Trump administration announced the end of Temporary Protected Status for almost 200,000 Salvadorans in the U.S., throwing many immigrant workers—and the regional economies they contribute to—into uncertainty. A "smart city" proposal for a Toronto neighborhood envisions what urban life might look like if Google were mayor. And a tiny Texas town is reluctantly becoming the first in the state to embrace medical marijuana, a business move that could pay off big.
Can you remember the other key facts from this week's business coverage? Test your knowledge below:
1. By 2000, about ____________ percent of American households were connected to the internet.
Scroll down for the answer, or find it here.
2. The only woman to have won a Golden Globe for Best Director is ____________, for her 1983 film, Yentl.
Scroll down for the answer, or find it here.
3. In 2016, for the first time ever, Americans consumed more ____________ than soda.
Scroll down for the answer, or find it here.
---
Urban Developments
Our partner site CityLab explores the cities of the future and investigates the biggest ideas and issues facing city dwellers around the world. Gracie McKenzie shares today's top stories:
Washington, D.C., is home to a huge concentration of reporters. Why do they miss so many of the stories happening in their own city?

Buffalo's Shoreline apartments, built in 1974, were designed by the legendary modernist architect Paul Rudolph. Now they're being demolished and redeveloped. But one tenant refuses to move out.

Today the Berlin transit authority released its own limited-edition line of sneakers, inspired by the city's trains. The shoes come with an unusual perk: free rides for the rest of the year. Here's what the sneakers look like.
Don't miss the newly redesigned CityLab Daily newsletter, rounding up the most pressing, interesting, and important city stories and commentary. Preview here, and click here to subscribe.
---
Reader Response
Conor Friedersdorf is gathering readers' recollections of the year 1968. Gibson "Nibs" Stroupe was a college senior during the Memphis garbage workers' strike, and at the time, he was skeptical of nonviolence:
I jumped into the garbage strike, going on marches, seeking to organize and educate others. I was part of [a] group of students who went to churches on Sunday mornings, standing up to interrupt worship to shout, "Support the garbage strike!" We would usually be escorted out, but a few people were sympathetic. I retired from the ministry in 2017, and I have often wondered what I would have done as a worship leader if such interruptions had come in my time. Fortunately, none ever did. I'd like to think it was because Oakhurst Presbyterian was such a progressive church, but the issue remains in my heart.

Many of us felt that there was a possibility of victory in the garbage strike, and when Dr. King agreed to come to Memphis to support the strike, we had ambivalent feelings.
Find out how Nibs's views changed, and share your own memories here.
---
Verbs
Bubble squeezed, FDA founded, system overhauled, genre transformed.
---
Time of Your Life
Happy birthday to Thibaut (a year younger than the World Wide Web); to Grace (twice the age of Instagram); to Scott's twin daughters, Helen and Julia (both are twice the age of Facebook); and to our video fellow Brianna, who shares a birthday with our archives editor, Annika (both are one-seventh the age of The Atlantic).
From yesterday, happy birthday to Amy (twice the age of the first text message); to Annapurna's mom (14 years older than the moon landing); to Paul (born around the time that Dwight Eisenhower was sworn in as president); to Beth's lifelong best friend, Cindy (the same age as Oprah Winfrey); and to Paul's "amazing" son Sam, who shares a birthday with Sarah (both are a year younger than The Simpsons).
And from Sunday, happy birthday to Diego's wife, Meagan (twice the age of American Idol); to Beverly (a year younger than the Super Bowl); to David (born around the time the American satellite Explorer I was launched into orbit); and to Roberta's husband, Phil (a year younger than car seat belts).
Do you or a loved one have a birthday coming up? Sign up for a birthday shout-out here, and click here to explore the Timeline feature for yourself.
---