The Atlantic Politics & Policy Daily: Poll Tide
Republican Roy Moore and Democrat Doug Jones face off in Alabama's special Senate election.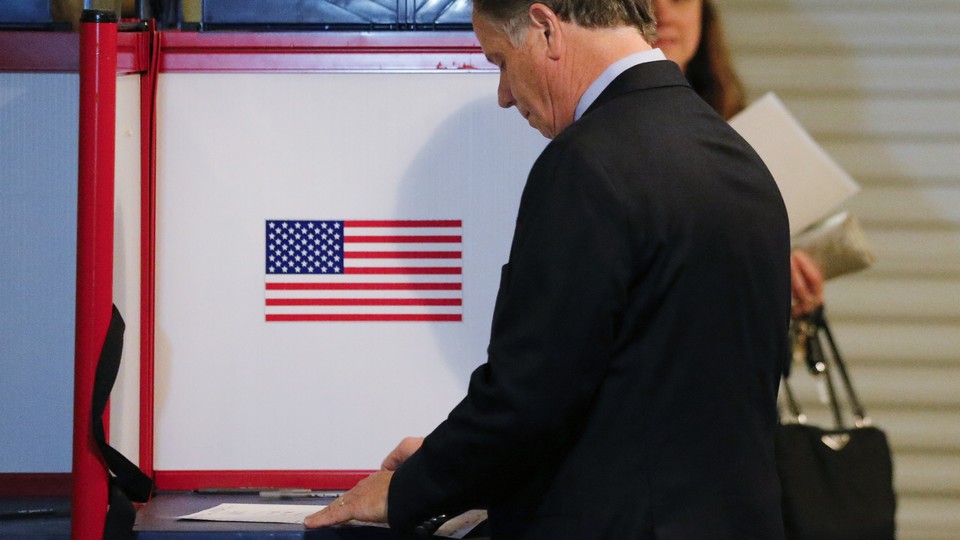 Today in 5 Lines
Republican Roy Moore and Democrat Doug Jones face off in Alabama's special Senate election. Polls for the highly contested race close at 8 p.m. ET. On Twitter, President Trump criticized Senator Kirsten Gillibrand, who said on Monday that the president should resign amid sexual-misconduct allegations. Trump's tweet drew pushback from Democratic senators, including Elizabeth Warren and Chuck Schumer. At a town-hall meeting with diplomats, Secretary of State Rex Tillerson unveiled changes to the State Department that he said would help workers perform better overseas.
---
Today on The Atlantic
A Clash of Ideas: McKay Coppins writes that Tuesday's special election in Alabama is a small battle in a larger war over the soul of the Republican Party.

Welfare Overhaul: Governor Scott Walker has been trying to add drug testing as a requirement for welfare benefits for years—and he might finally have a chance under the Trump administration. (Vann R. Newkirk II)

'Stealing From the Grandchildren': Entitlement programs, like Social Security and Medicare, were built for a system in which a robust group of working people could support retirees. But that's not the reality today. (Eric B. Schnurer)
Follow stories throughout the day with our Politics & Policy portal.
---
Snapshot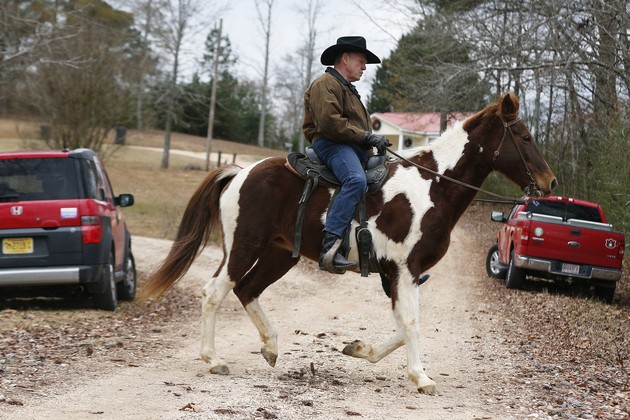 ---
What We're Reading
'What the Hell Is Happening With These Alabama Polls?': Nate Silver explains why there has been such a massive spread in poll results ahead of Alabama's special election. (FiveThirtyEight)
The Democrats Get It: Like it or not, the party's decision to oust the accused sexual harassers within its ranks shows the unity and competency required of a political party, argues Noah Rothman. (NBC News)
#War: In 2016, Steve Bannon and his colleagues at Breitbart News reportedly planned to wage a war on Twitter after the site banned several Breitbart employees. (Joseph Bernstein and Ryan Mac, BuzzFeed)
Keeping Track: The White House has said that many of the sexual-misconduct allegations against President Trump can be disputed with eyewitness accounts. Here's a running list of those allegations—and the eyewitness rebuttal. (Philip Bump, The Washington Post)
Media Mistrust: Conservatives' disdain for the mainstream media did not start with Donald Trump's candidacy, argues Mary Katharine Ham. It began decades ago. (The Federalist)
---
Visualized
Sharks and Lava and Birds, Oh My: These are the winners of the National Geographic Nature Photographer of the Year contest. (Alan Taylor, The Atlantic)
---
Question of the Week
The 2018 Golden Globe nominations are in, including films like The Shape of Water, The Post, and Lady Bird, as well as an eclectic mix of television shows like Big Little Lies, This is Us, and Stranger Things.
This week, we want to know: If this political moment was a Golden Globe-nominated film, what would be its genre? What would it be called? And why?
Share your response here, and we'll feature a few in Friday's Politics & Policy Daily.
How are we doing? Send questions or feedback to egodfrey@theatlantic.com.