The Atlantic Daily: One Step Closer
The killing of Yemen's former dictator, Trump's endorsement of Moore, the planned merger of CVS and Aetna, and more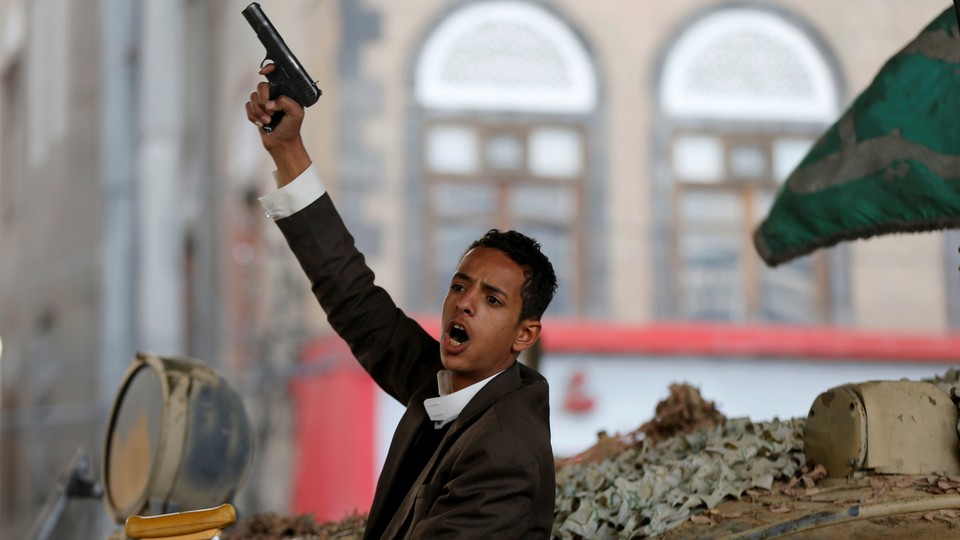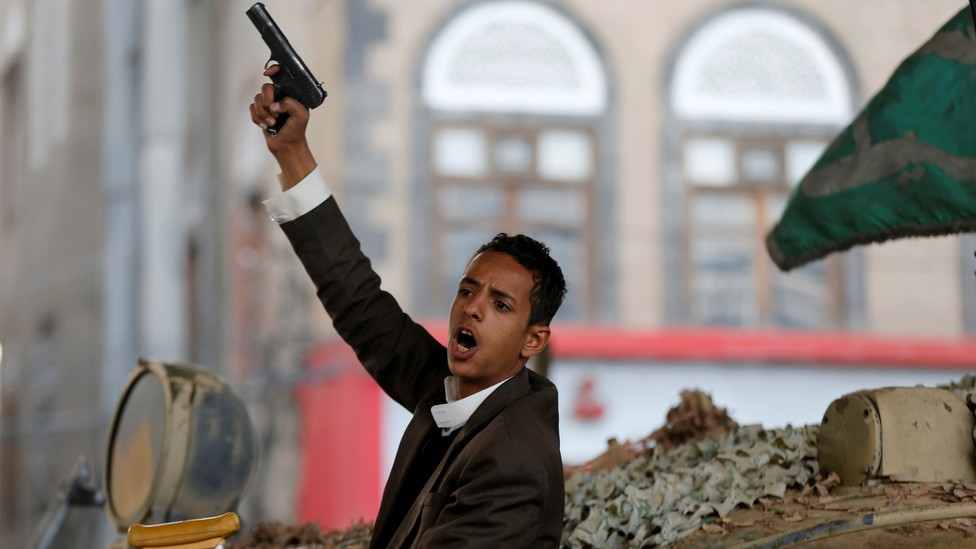 What We're Following
The Middle East: Ali Abdullah Saleh, the former president of Yemen, was reportedly killed by Houthi rebels after he announced he was ending his alliance with the group, a fate that may send a message to dictators around the world about the fragility of their power. Meanwhile, in Egypt, President Abdel Fattah El Sisi has been cracking down on bookstores and libraries to suppress dissent, but as he fails to follow through on his economic promises, he may not be able to keep his hold on power.
The White House: President Trump is officially endorsing Roy Moore, the Republican candidate who is accused of sexually assaulting teen girls, to fill Alabama's vacant Senate seat in next week's special election. The president has also reportedly claimed that the Access Hollywood tape in which he was recorded boasting about groping women was falsified. Billy Bush, who also appeared in the tape, wrote a rebuttal affirming that Trump made the comments—and revealing the complex dynamics of how bystanders can become complicit in harassment.
Big Deals: The drugstore company CVS is planning to buy the health-insurance company Aetna in a $70 billion deal that could turn the merged companies into a behemoth ready to compete with Amazon, as well as simplify the way their customers seek care. Over the weekend, Senate Republicans passed their tax-overhaul bill after gaining the final votes with commitments that included passing two bills aimed at stabilizing the insurance market—but this promise, like others the senators made, could prove hard for them to keep.
---
Snapshot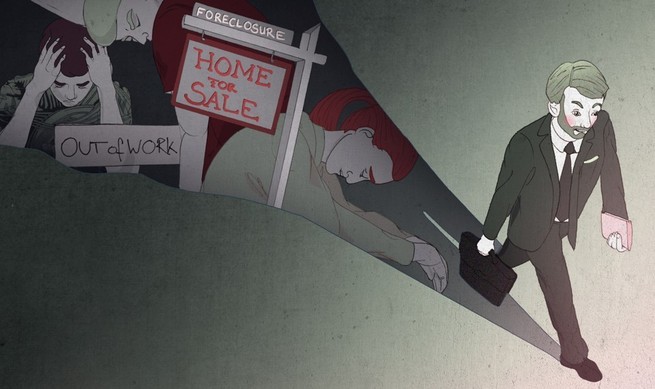 ---
Evening Read
Devin Heinen catches up with Ryan Leighton, a Marine, in the middle of a triathlon:
His feet were still numb from the water. His legs felt like Jell-O. Compared with the cycling, the first half of the run was like slow motion. The triathlon was the most sustained exercise Leighton had done since the night he nearly died more than a year earlier. Leighton started worrying: Maybe that was it. Maybe he had hit his breaking point. Maybe he had nothing left.

Just don't walk.

Now, Leighton was the one getting picked off. Somehow he wasn't done, though. There was a little something left in his legs. He all-out sprinted the last quarter-mile. Tears flowed down Leighton's cheeks when he crossed the finish line. He placed third in his age group at San Diego's Beach Blast Sprint Triathlon. After a decade of pain and self-destruction, Leighton was finally one step closer to getting his life back.
Keep reading here for the story of how Leighton, who once came close to suicide, turned to running to help him escape his demons.
---
What Do You Know … About Education?
Is it time to rethink our education priorities? The latest video in our School Myths series asks whether the quest for perfect grades is really worth the anxiety it causes students, especially since good scores don't necessarily correlate with long-term success. And, although many employers use college degrees as a proxy for job skills when hiring, a new study shows that workers without bachelor's degrees could likely excel in many of these positions.
Can you remember the other key facts from this week's education coverage? Test your knowledge below:
1. For the first ____________ years of school in Finland, students do not have tests or grades.
Scroll down for the answer, or find it here.
2. Employers pay workers with bachelor's degrees up to ___________ percent more than they pay experienced non-degree workers to do the same job.
Scroll down for the answer, or find it here.
3. The provision in the GOP tax-reform plan that taxes college endowments would cost Harvard approximately $ __________ million.
Scroll down for the answer, or find it here.
---
Look Back
In honor of The Atlantic's 160th anniversary, we're sharing one article every day to mark each year of the magazine's history. From 1878, an anonymous South Carolinian describes racial tensions rising in the state as Reconstruction winds down:
Whatever names parties may hereafter bear in South Carolina, whatever local issues may divide them, or whatever may be their assumed general principles, one thing may safely be predicted: The whites, in the future as in the past, will not tolerate, unless forced, any party which aggressively and in real earnest advocates negro rights, or in the same manner denounces the past course of the South.

The whites were long so engrossed with home troubles as to care little for national affairs. In the ascendant again at home, they are now looking with no little interest at federal politics. They have returned to power like the Bourbons in having forgotten nothing, but unlike them in having learned something. They have not forgotten the old issues and the struggle with the North.
---
Reader Response
Zan Romanoff argues that fitness classes have some of the same qualities as religion—and that the values they promote can sometimes drive participants to push themselves too hard. This reader shares her skepticism:
As someone who regularly meditates, I've always been a little leery of yoga. Not the practice itself, but how the Yoga-Industrial Complex markets itself as a way of finding spiritual growth, while presenting images of attractive young people doing yoga. The message is that attractiveness = spiritual growth—the flipside being, if you're not losing weight, then you're spiritually deficient, too.
Another reader is more optimistic:
I have definitely noticed the parallels to religion but on the whole I think it is healthy: Most of these places strive to be supportive while pushing people to go beyond what they think they can do, and there are health and mental benefits to that.
Read Romanoff's essay here.
---
Verbs
Einstein mistaken, viruses absorbed, problem neglected, monuments shrunk.
---
Time of Your Life
Happy birthday from Neha to Rakesh (a year younger than hip-hop records); to William's husband (24 years older than the moon landing); to Rita's husband (a year younger than Keynesian economics); to Eric's wife, Martha (18 years older than the EPA); to Katherine's best friend, Lianne (twice the age of Macintosh computers); to Rachel's boyfriend, Will, who shares a birthday with Iris's daughter Kinda (both were 11 when the Berlin Wall collapsed); from Terry to Amelia (twice the age of Spotify); and to Danielle (twice the age of the International Space Station).
From yesterday, happy birthday to LauraBeth (a year younger than NASA); to Rowan (twice the age of The Oprah Winfrey Show); to Peggy's friends Fran and Maureen (both are twice the age of MTV); to Barbara (13 years older than The Brady Bunch); and to an anonymous reader's friend (a year younger than Barbie).
Do you or a loved one have a birthday coming up? Sign up for a birthday shout-out here, and click here to explore the Timeline feature for yourself.
---