The Atlantic Daily: The Best of Our 'Best of 2017' Lists
What we're watching, reading, and listening to as the year winds down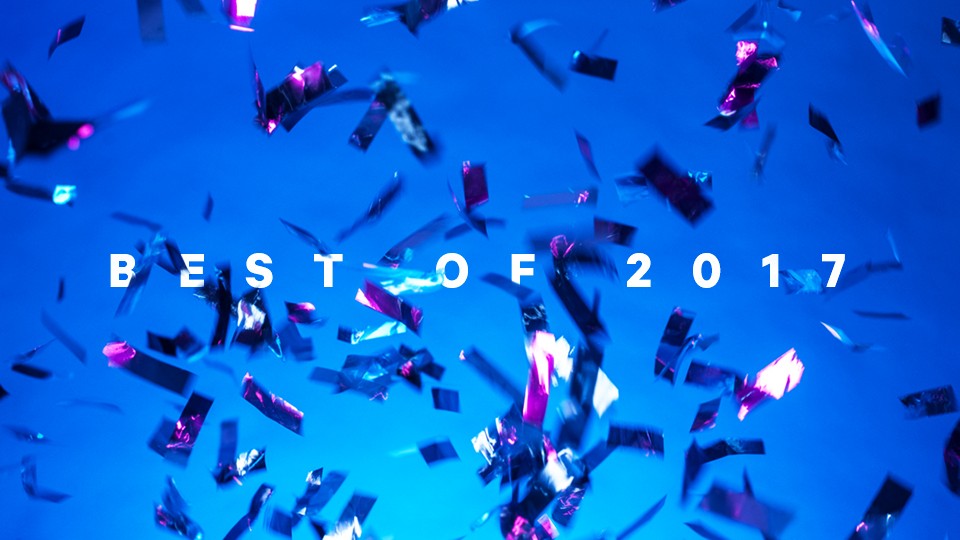 For our final email of 2017, we've turned to The Atlantic's writers and editors for their recommendations of the year's best cultural creations to keep you entertained, informed, and inspired while the newsletter is on hiatus. We'll be back as usual on Tuesday, January 2. Until then, check out the full collection of culture highlights here, and go here for The Atlantic's latest coverage.
What We're Watching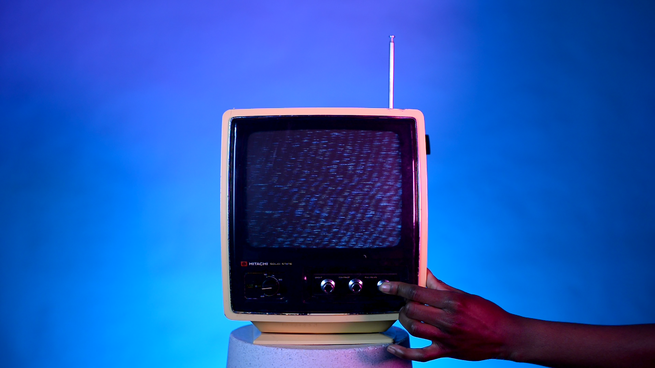 "The Canadian actress Sarah Gadon gives an incandescent performance as Grace Marks, a convicted 19th-century murderess whose delicate bearing and absorbing narrative convince many of her innocence. More interesting than the reliability of Grace's stories, though, is the way she transforms them into a kind of agency she otherwise lacks."
"This four-part Hulu miniseries, imported from the U.K., preceded the Harvey Weinstein scandal and its aftershocks by seven months. But its portrait of a beloved British entertainer who's accused of a decades-old rape resonates even more now, as the question of how to separate art from artists seems more urgent than ever."
See all of Sophie's picks for the 20 best new and returning TV series of 2017 here.
Black-ish, "Juneteenth: The Musical"
"The premiere episode of the show's fourth season, features not one, but several, musical numbers … These performances are not merely entertaining and illuminating; they are also evidence of something Black-ish long ago embraced: the power a sitcom can have when, recognizing that it is watched by millions of viewers, it dares to be ambitious."
Rick and Morty, "Vindicators 3: The Return of Worldender"
"A parody of every superhero franchise choking the airwaves … it's an episode that was simultaneously creative (every Vindicator was hilariously designed, including the aptly named "Million Ants"), wincingly funny, and heart-rending, since Rick's hatred of these surface-level heroes was so obviously rooted in his own jealousy of them. In short, it was a Rick and Morty episode—a really good one."
See all of the Atlantic Culture team's picks for the 24 best TV episodes of 2017 here.
"A triple hybrid—horror, comedy, social commentary—in which all the elements are in precise alignment from the first frame to the last. Very nearly a perfect movie: If you haven't yet seen it, make it a priority."
"Not only a return to earlier form, but possibly the best-looking movie Pixar has ever produced—and the best overall (yes, even better than Inside Out) since Toy Story 3."
See all of Christopher's picks for the 10 best movies of 2017—plus some more unconventional honors—here.
"While I found the extended, cacophonous conclusion of mother! off-putting in its obviousness, I haven't been able to shake my love for the quieter, dreamlike first half, which culminates in a sequence centered on one very special kitchen fixture: a sink."
"Olivier Assayas, the French director of films such as Irma Vep, Summer Hours, and Clouds of Sils Maria (which all feature characters who have come unstuck from normalcy in some way, and are reckoning with their place in the world) is, at age 62, not a member of the smartphone generation. But his movie Personal Shopper was the first I've ever seen to grapple with texting in an interesting, unpatronizing manner."
Check out David's full series on the key cinematic moments of 2017 here.
---
What We're Reading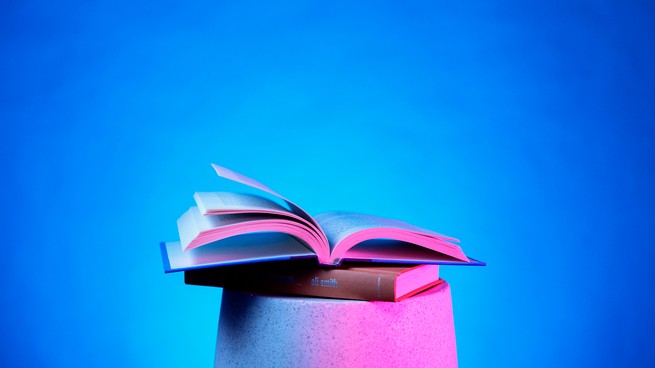 Sing, Unburied, Sing by Jesmyn Ward
"On its surface, the book is an award-winning novelist's take on the 'road novel, a bildungsroman that uses a trip as a sextant for a character's development. But Ward's effort is so much more than that. It's a whirlwind that manages to dredge up generations of black pain and joy in the Mississippi Delta. It's a haunted narrative that ventures into the realm of voodoo and ghosts."
Bunk: The Rise of Hoaxes, Humbug, Plagiarists, Phonies, Post-Facts, and Fake News by Kevin Young
"Kevin Young's rich history of fakery could not, in fact, be more urgent: This is a moment of deeply earned anxiety about the fate of truth itself, one in which science and fact and empiricism are threatened by the same choose-your-own-reality impulses that have been presaged by the forces Young outlines in his subtitle."
Read the full list of the best books that our staffers read in 2017 here.
Six Seasons: A New Way With Vegetables, by Joshua McFadden
"Just as he believes in the farm cook's maxim 'What grows together goes together,' McFadden makes combinations that you know will be right as soon as you see them: grilled asparagus with walnuts and fava beans; pasta carbonara, fragrant with diced pancetta and creamy from the runny yolk in the sauce … ; celery salad with dates, almonds, and Parmigiano-Reggiano, which I plan to memorize for winter suppers; burnt carrots with honey, black pepper, butter, and almonds."
Tasting Georgia: A Food and Wine Journey in the Caucasus, by Carla Capalbo
"A labor of love by a deeply engaged food writer and historian who has lived in and traveled every part of the region she writes about … [Capalbo] shows us all of it in a full-color guidebook that provides servings of history and politics along with food, and also nuts-and-bolts hotel and restaurant recommendations."
See all of Corby's cookbook choices here.
---
What We're Listening To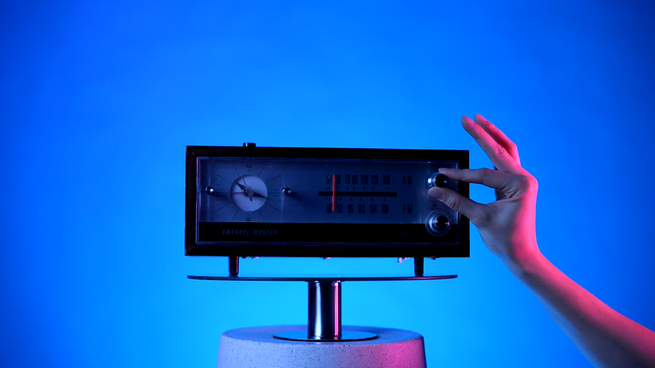 "Play Money," by The New Pornographers
"Using jolting sirens, choral-singing complexity, and tick-tock percussion, the New Pornographers announce a tricky new recipe to achieve a familiar sugar high."
"Long Lonely Road," by Valerie June
"With all the effortless grace of a traditional folk refrain, June pays stark tribute to the effort that simply being alive requires."
Check out Spencer's full list of songs, and listen to them here.
Damn, by Kendrick Lamar
"[Lamar's] powers as a rapper provide the ammo for his fans to persuasively claim him as king of hip-hop, and you could spend a lot of time unwinding all the double and triple entendres across the album, starting with its title. But don't discount the music itself, which swerves from psychedelic haze to punk noise to pop glory."
A Deeper Understanding, by The War on Drugs
"If [bandleader Adam] Granduciel begins with rock history, he transforms it deeply: cleansing it of machismo and swagger, performing detail work worthy of a cathedral ceiling, expanding the runtimes to encompass meditation sessions. The results are shockingly beautiful."
See Spencer's list of the 10 best albums of 2017 here.
"The stories in 99% Invisible sneak up on you. The podcast considers the enormous amount of design and architecture that hides in plain sight, brilliantly deconstructing an object to reveal the intent of the creator, why certain design choices were made, and how they might affect you."
"Some of these tales will leave you cowering beneath your headphones, because the things these adventurers do for kicks may seem reckless. Consider the episode featuring Sarah McNair-Landry, the youngest person to reach both North and South poles. These feats, like the others in this podcast, require a comfort with close calls, and they're brought to you by people who are, in many ways, more superhero than human."
See all of Laura Jane Standley and Eric McQuade's podcast selections here.
---
Time of Your Life
Happy birthday to Hannah (the same age as the Kyoto Protocol); to Teresa (the same age as Michael Jackson's Thriller); and to Mindy (the same age as Tom Cruise).
Many happy returns to these readers with birthdays in the coming week: Chris's friend; Emily; Christine; Diane's sister; London; another Christine; Aimee; Louis; Jennifer; Paula's son Ryan; from Martha to Peter; Margery's 99-year-old mother; Teri; Laura; from Gerald to Jennifer Tatiana; Tom's 100-year-old father, Stevie; Rachel; Chris's husband, Karl; Laura's daughter Jasmin; Susan's 10-year-old granddaughter Orly; Maggie's older brother Brian; Margaret's old friend Regina; Stephanie's sister Marianne; Tiffany; Joan's dad; Gerard's wife and best friend, Laurie; Sandra's 1-year-old grandson Knox; Sheena; Carl's daughter Clare; Steven's daughter Estelle; Jon; and from Sarah to Brandon.
And to all our readers, we wish you peace and joy this holiday season. We'll see you in 2018.
Do you or a loved one have a birthday coming up? Sign up for a birthday shout-out here, and click here to explore the Timeline feature for yourself.
---