The Atlantic Daily: What We've Seen in 2017
Images, stories, and videos of power, anger, and hope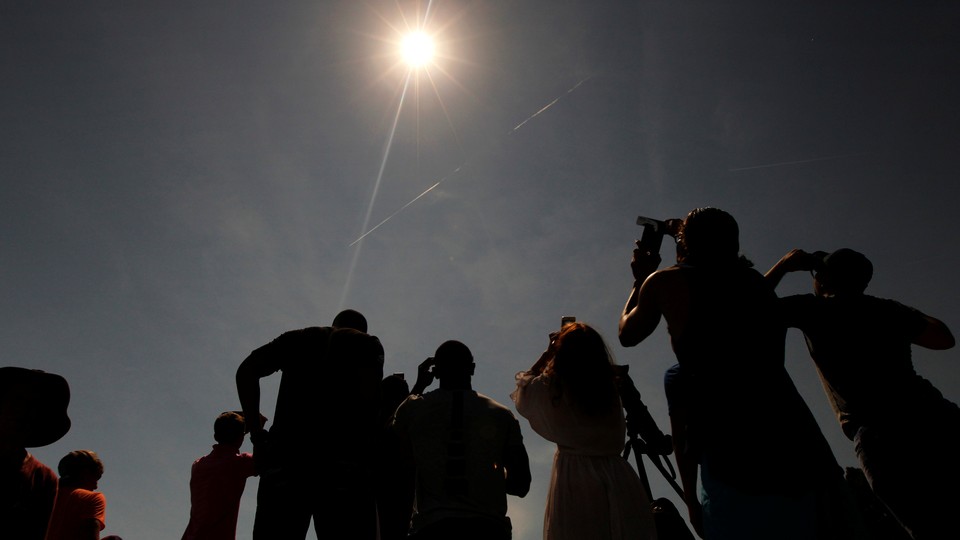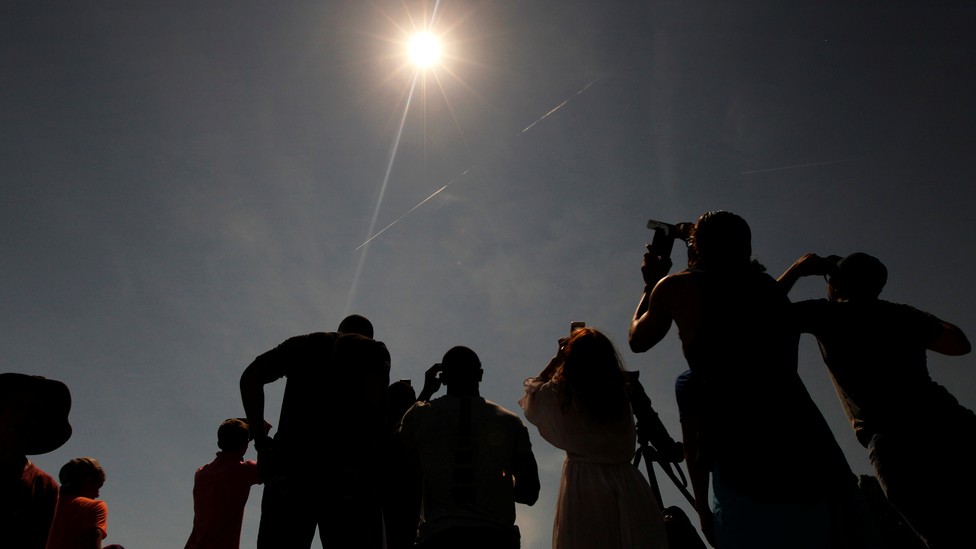 To help make sense of a year that has seemed almost endlessly eventful, here's a look back at some of the topics that dominated our coverage in 2017. Find a three-part gallery of the year in photos here, and click here for today's coverage from The Atlantic.
Power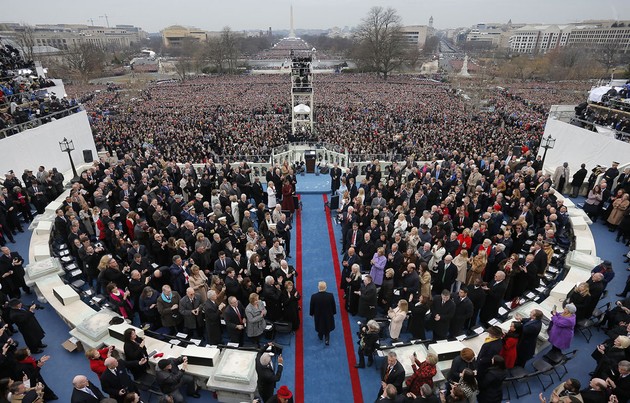 The day-to-day events of Donald Trump's tumultuous presidency overshadowed much of the 2017 news cycle. But behind the Russia investigation and the rapid staffing changes were broader questions about how Trump's leadership would affect American institutions and identity. In March, David Frum laid out a possible path Trump could take toward autocracy; several months later, Jack Goldsmith assessed the president's impact to date. Meanwhile, Ta-Nehisi Coates and Adam Serwer reckoned with the forces that shaped his rise.
---
Danger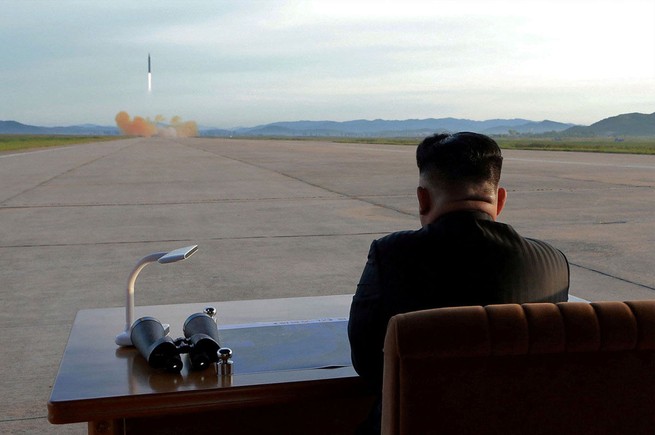 The escalating tension between North Korea and the U.S. over Pyongyang's advancing nuclear program has been compounded by Trump's unpredictable foreign policy. Amid the increasing odds of a military confrontation, one of the most urgent questions of the coming year will be how to deal with the crisis.
---
Wonder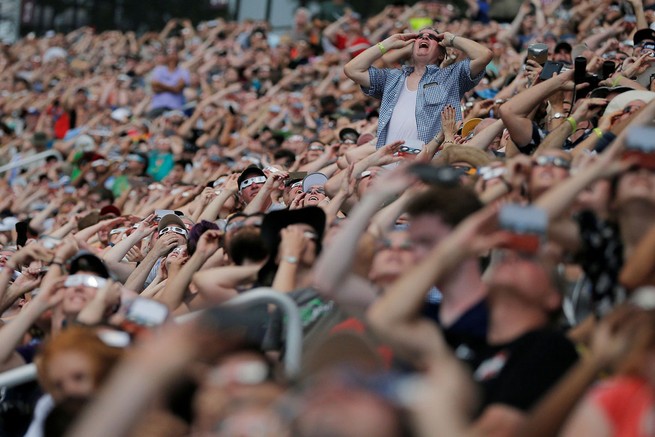 The Great American Eclipse, whose path of totality crossed the U.S. from Oregon to South Carolina, united people from all walks of life in a quest to experience what many viewers described as a once-in-a-lifetime phenomenon. NASA's Cassini spacecraft took its last, gorgeous pictures of Saturn. And astronomers found seven Earth-size exoplanets that might have the proper conditions to support life.
---
Hatred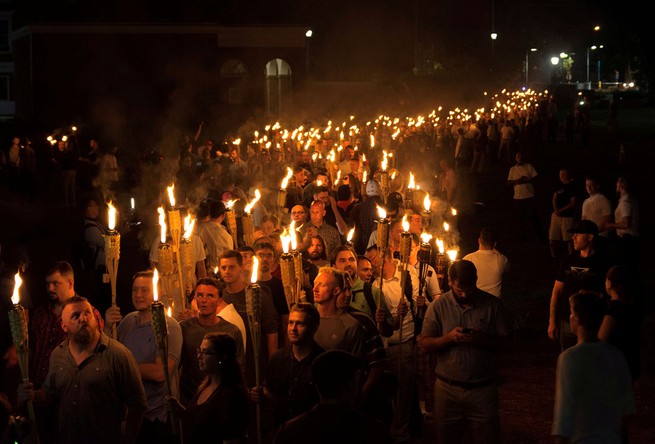 Members of the so-called alt-right, some of whom had been captured performing Nazi salutes in an Atlantic documentary, took on a new and frightening prominence when a gathering of white nationalists and other groups in Charlottesville, Virginia, resulted in violent clashes and the death of a counterprotester. Luke O'Brien traced one influential extremist's path to developing and spreading his hateful views, and Angela Nagle examined how the alt-right could transform American politics.
---
Anger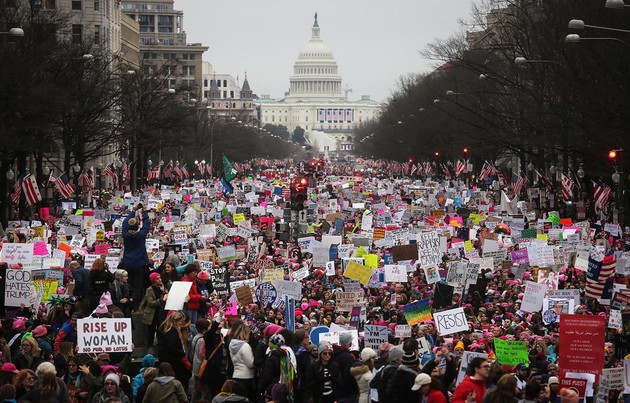 The year that began with hundreds of thousands of women marching in what Megan Garber described as an inauguration of resistance ended with another, powerful demonstration of women's defiance: Numerous influential men were accused by revelations of alleged sexual misconduct. In The Atlantic, Brit Marling, Tina Dupuy, Michelle Cottle, and Mary Louise Kelly added their voices and experiences to that reckoning, which has marked a pivotal moment in women's ability to speak out and be heard.
---
Hope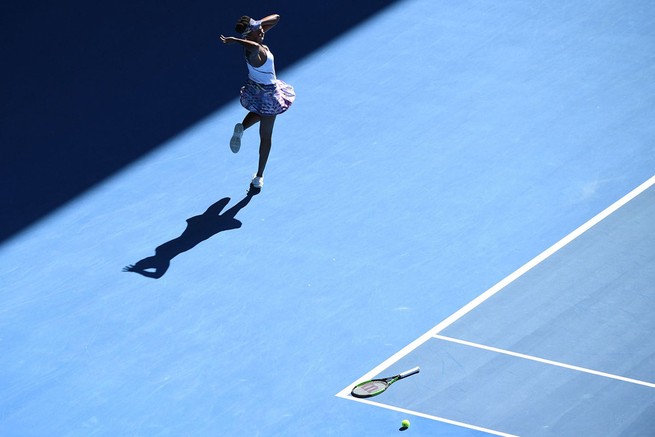 Despite the turbulent news cycle, 2017 had its bright spots. Find a collection of hopeful images here, and read and watch some of the year's most hopeful stories: about the former "First Lady of ISIS," who's rejected extremism to build a new life in America; the scientists who used Mormon family trees to make a life-saving discovery; and the American Indian students determined to drive their community's renaissance.
---
Time of Your Life
Happy birthday to Meghan's husband (a year younger than cellphones); to Ashleigh (a year younger than The Simpsons); and to Ivy's husband (the same age as the first text message).
Do you or a loved one have a birthday coming up? Sign up for a birthday shout-out here, and click here to explore the Timeline feature for yourself.
---