The Atlantic Daily: Herein Lies the Fascination
The GOP's tax plan, the likely cause of the Amtrak wreck, Alabama's black voters, and more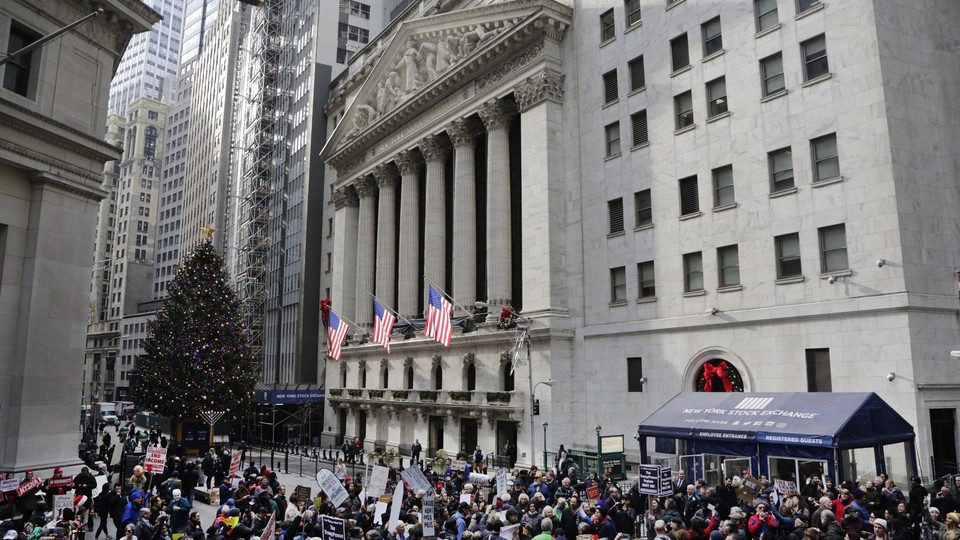 What We're Following
Tax Bill: The U.S. House of Representatives voted to pass the GOP's tax proposal only to find that additional changes from the Senate will require another vote on Wednesday. Even so, the bill is expected to become law this week. The $1.5 trillion tax cut is likely to substantially increase the national deficit, which in turn could set the stage for a Republican push to roll back entitlement programs. Yet history suggests that Democrats will be more likely to gain a political advantage.
Safety Concerns:  Investigators' early findings suggest that the passenger train involved in Monday's fatal wreck in Washington State was traveling 50 miles faster than the speed limit on the section of track where it derailed. The investigation is still under way, and it's possible that the proper use of a technological failsafe could have prevented the crash. Meanwhile, the new strategy document released by the Trump administration appears to lack a solution for what may well be a pressing security crisis: how to contain the president.
Party Positions: David Frum outlines how the clash between two conservative critics illustrates the way Donald Trump is transforming conservatism itself. And Vann R. Newkirk II reports on how grassroots organizers worked against heavy odds to achieve a high turnout of black voters in last week's special U.S. Senate election in Alabama—and how their efforts provide a model for Democrats in 2018.
This edition of The Atlantic Daily will be our last regular email of 2017, since we've got some special editions in store for you this week before the newsletter goes on a holiday hiatus from December 25 to January 1. We'll be back as usual on Tuesday, January 2. In the meantime, be sure to check your inbox for a special end-of-year quiz, a sampling of our best-of lists, and more. And you can find the latest news on The Atlantic's home page, here.
---
Snapshot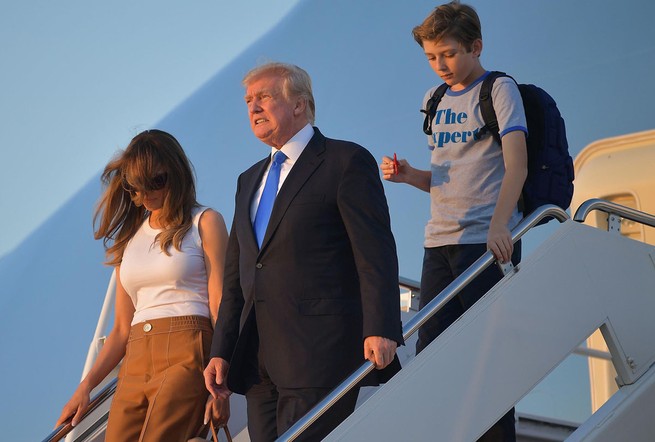 ---
Evening Read
James Parker reviews David Bentley Hart's translation of the New Testament:
The surprising aim, Hart tells us in his introduction, was to be as bare-bones and—where appropriate—unsqueamishly prosaic as he can. The New Testament, after all, is not a store of ancient wonders like the Hebrew Bible. It's a grab bag of reportage, rumor, folk memory, and on-the-hoof mysticism produced by regular people, everyday babblers and clunkers, under the pressure of a supremely irregular event—namely, the life and death and resurrection of Jesus Christ. So that, says Hart, is what it should sound like. "Again and again," he insists, "I have elected to produce an almost pitilessly literal translation; many of my departures from received practices are simply my efforts to make the original text as visible as possible through the palimpsest of its translation … Where an author has written bad Greek … I have written bad English." Herein lies the fascination of this thing: its deliberate, one might say defiant, rawness and lowbrow-ness, as produced by a decidedly overcooked highbrow.
Keep reading here, as James unpacks what makes the translation extraordinary.
---
What Do You Know … About Business?
Taxation and philanthropy are two ways to redirect wealth to where it's needed most. Data from the latest independent analyses suggest that the final GOP tax bill would only worsen inequality, inordinately benefiting the richest households while likely doing little for economic growth. Although philanthropies lean on the very rich for big donations, people in that same group give away a smaller share of their income than those who make less—and findings from behavioral finance and psychology may explain why.
Can you remember the other key facts from this week's business coverage? Test your knowledge below:
1. Some programmers are using automated "____________ bots" to buy up megapopular Fingerling toys before reselling them on Amazon and eBay for a high premium.
Scroll down for the answer, or find it here.
2. Disney would control as much as ____________ percent of the U.S. movie business if it acquires 21st Century Fox.
Scroll down for the answer, or find it here.
3. The median age of a home renter in the U.S. is ____________.
Scroll down for the answer, or find it here.
---
Urban Developments
Our partner site CityLab explores the cities of the future and investigates the biggest ideas and issues facing city dwellers around the world. Adam Sneed shares today's top stories:
For more updates from the urban world, subscribe to one of CityLab's newsletters.
---
Reader Response
Alexis C. Madrigal asked whether children should form emotional bonds with robots. This reader isn't worried:
Apparently the writer doesn't have a daughter who has a favorite doll. My girl has spent scores, maybe hundreds, of hours dressing and fussing with her American Girl doll. Her friends bring their dolls over, and they spend an afternoon playing with their dolls.
But this one is:
If the company can emotionally hook the kid, it has a consumer potentially for life. This is the danger: not that robots can't be made for decent purposes, but that they will be made simply to extract more money out of users.
Read Alexis's essay here.
---
Verbs
North Pole melting, sourdough rising, star improving, love transcending.
---
Time of Your Life
Happy birthday to Donyale's mother, Naomi (a year younger than Nineteen Eighty-Four); to Laura's "wonderful" husband, Joe (twice the age of texting); to Karel's daughter Anna (the same age as Kobe Bryant); to Ayushi (a year younger than Harry Potter); and from Mike to Bayleigh (twice the age of Facebook).
Do you or a loved one have a birthday coming up? Sign up for a birthday shout-out here, and click here to explore the Timeline feature for yourself.
---