The Atlantic Daily: Soft but Crushing Social Pressures
Corker's support for the tax plan, Disney's merger with 21st Century Fox, beyond the net-neutrality debate, and more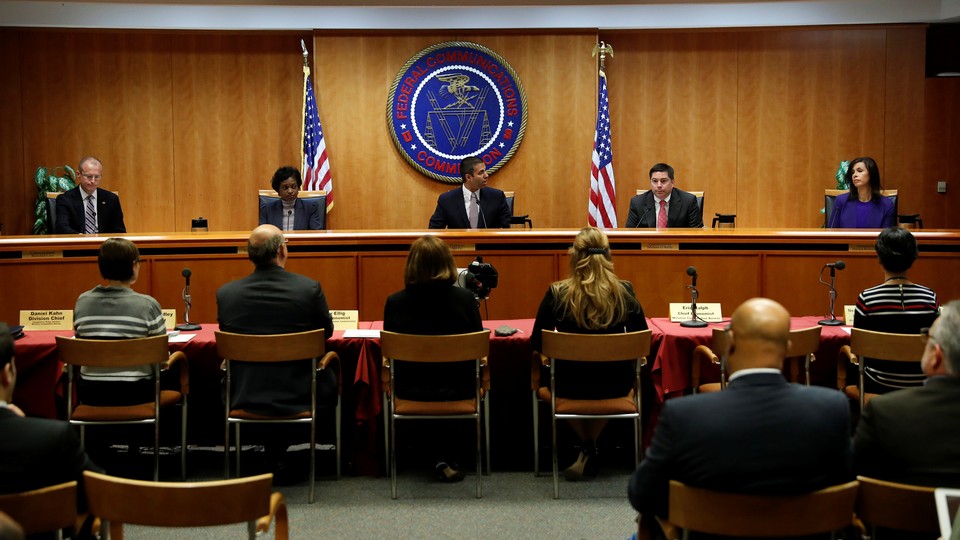 What We're Following
In Politics: Republicans appear to have locked down the votes they need to pass their tax bill after negotiators overcame the objections of two Senate holdouts, Marco Rubio of Florida and Bob Corker of Tennessee. Meanwhile, polling data on voters' attitudes toward gender and women's rights point to a growing partisan divide regarding feminism: Republican women are much less likely to express support for feminism than Democratic men. And Special Counsel Robert Mueller is reportedly looking closely at the 18 days leading up to the firing of former National-Security Adviser Michael Flynn. Here's a timeline of that pivotal period.
In Business: Disney and 21st Century Fox are preparing for what will be the largest-ever show-business merger: Disney will acquire most of Fox's assets and transform the media market in a way that could be dangerous for streaming companies, consumers, and even Disney itself. And the number of Americans who rent their home declined for the first time since 2005, suggesting that the housing market may finally be recovering from the foreclosure crisis—though the market has been permanently changed.
On the Internet: The Federal Communications Commission voted on Thursday to repeal the Obama administration's net-neutrality rules, which require broadband providers to treat internet traffic equally, prompting outcry from consumer advocates. Yet the internet's need for reform and regulation runs deeper than the net-neutrality debate, Ian Bogost argues. Perhaps no group knows this better than content moderators, the people who filter out the ugliest uploaded content from sites like Facebook and YouTube—and who sometimes come away with lasting psychological scars.
---
Snapshot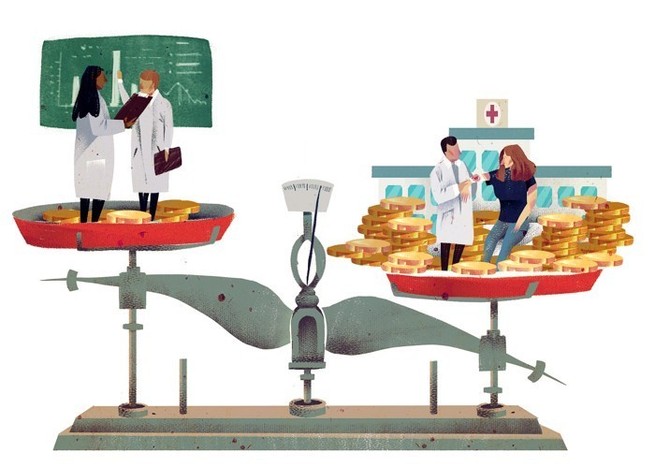 ---
Who We're Talking To
Jean Quan, a former mayor of Oakland, California, describes the activism and influence of Ed Lee, San Francisco's first Asian American mayor, who died earlier this week.
Cristina De Stefano, the biographer of the Italian journalist Oriana Fallaci, discusses the controversial writer's troubling views and feminist legacy.
Vickie Kloeris, who runs the food-systems lab of the International Space Station, explains the logistics of eating in space. For instance: "Burping in microgravity is probably not something you want to do a lot of."
---
Evening Read
Megan Garber on how awkwardness gets weaponized:
As revelations of sexual harassment and assault have come to light in recent months, awkwardness and discomfort and embarrassment and, in general, Americans' deeply ingrained impulse to avoid involvement in an "awkward moment when"—have also shown their darker sides. Harvey Weinstein, on the tape recorded by the model Ambra Battilana Gutierrez as part of a New York Police Department sting operation, told her, "Don't embarrass me in the hotel." And: "Honey, don't have a fight with me in the hallway." And: "Please, you're making a big scene here. Please." So many of the other men accused of predation, it has now become painfully clear, have in their own ways used those soft but crushing social pressures as weapons, both in moments of abuse and beyond: Don't be dramatic. Don't make a scene. Please.
Keep reading here, as Megan explores how social taboos help preserve the status quo—and how those speaking out about sexual assault are breaking them.
---
What Do You Know … About Culture?
British history and culture had a big impact on American entertainment in 2017. National Treasure, which premiered in the U.K. before coming to Hulu, was one of the year's most prescient TV shows, foreshadowing the current reckoning with sexual harassment in the entertainment industry. The England musical export Ed Sheeran helped lead the resurgence of "strummer boy" pop on the music charts. And just this month, the second season of The Crown and the Winston Churchill biopic Darkest Hour have brought British political greats back to screens in the U.S. and around the world.
Can you remember the other key facts from this week's culture coverage? Test your knowledge below:
1. Otis Redding is well known for his rendition of the song ____________, which was first popularized by Bing Crosby in 1933.
Scroll down for the answer, or find it here.
2. Axis Dance Company, which works with dancers who have disabilities, was founded in the year ____________.
Scroll down for the answer, or find it here.
3. The Los Angeles Angels recently signed the star baseball player Shohei Ohtani, a pitcher and hitter known as the ____________ of Japan.
Scroll down for the answer, or find it here.
---
Poem of the Week
From our December 1889 issue, Edith Wharton's "Euryalus," inspired by the writer's visit to the Euryalus fortress in Sicily:
Upward we went by fields of asphodel,
Leaving Ortygia's moat-bound walls below;
By orchards, where the wind-flowers' drifted snow
Lay lightly heaped upon the turf's light swell;
By gardens, whence upon the wayside fell
Jasmine and rose in April's overflow;
Till, winding up Epipolsi's wide brow,
We reached at last the lonely citadel.
Read more here, and read about how poets and painters responded to the Roman Colosseum here.
---
Reader Response
In our September issue, Peter Beinart argued that the Antifa—short for antifascist—movement risks fueling violence among the extreme right. Michaela Brangan, a reader in Ithaca, New York, objects:
It is irresponsible to speculate that antifascist activists are "fueling" a newly empowered far-right movement. Over time, data show, the number of violent incidents caused by right-wing groups dwarfs those caused by leftist groups. (The shooting incident targeting members of Congress in Alexandria, Virginia, perpetrated by a supporter of Bernie Sanders, was upsetting—but also rare.) Patterns of violent action and intimidation are what antifa is prepared to confront, physically if necessary, before patterns grow into policy.

Fascism is designed to destroy large groups of people based on their identities and to control everyone else, with a state apparatus that legitimates and empowers ultraviolent individuals and groups who further the ends of nationalist authoritarianism. Killing is not a side effect of fascism; it is its method. If movement leaders who promote this model, and who gain their power by cozying up to and trying to influence mainstream power structures, get punched on occasion, that might be distasteful to liberals, but it is nothing compared with fascism's methods.
More reader responses here.
---
Verbs
Meat taxed, patience tested, country cursed, memory blurred.
---
Time of Your Life
Happy birthday to Laura's husband, Rob (a year younger than The Oprah Winfrey Show); to Stephen's father (11 years older than the moon landing); to Jim's wife, Becca (a year younger than cellphones); to Jennifer's spouse, Triston (a year younger than The Simpsons); to Olivia's dear old friend Nancy (18 years older than Doctors Without Borders); to Douglas (a year younger than Star Trek); from Biff and Linda to Autumn (twice the age of iPhones); and to Meredith's son, who at 7 is too young for the Timeline, but just the right age to become an art prodigy.
Tomorrow, happy birthday to Rina's husband, Niteesh (a year younger than the 24-hour news cycle); to Tavia (twice the age of websites); to Jan's son Clay (who was 19 when the Berlin Wall collapsed); to Kathy (a year younger than The Sound of Music); to Daniel (13 years older than The Partridge Family); and to Shana's child Constance, who at 12 is too young for the Timeline, but just old enough to go to college.
Do you or a loved one have a birthday coming up? Sign up for a birthday shout-out here, and click here to explore the Timeline feature for yourself.
---