The Atlantic Daily: The Next Day
Doug Jones's victory, the health risks of fracking, the Rock and Roll Hall of Fame, and more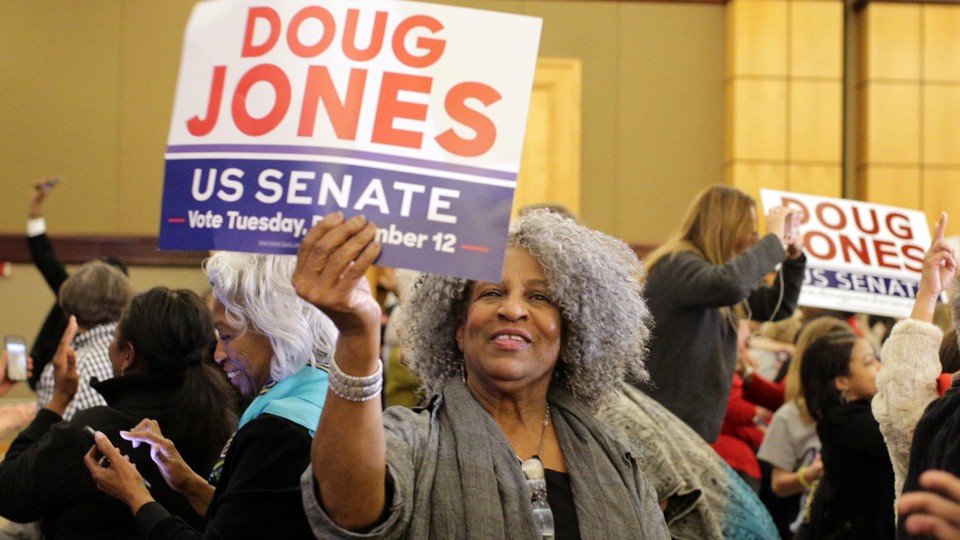 What We're Following
Moore Loss: Alabama voters elected Doug Jones, a Democrat, as their next U.S. senator in a historic upset that followed a series of strategic mishaps by Republicans. The victory comes as a blow to President Trump, who failed to mobilize his supporters at both the primary and the general levels of the race. The Republican Party now faces what one strategist calls "a Trump-driven worst-case situation," as recent elections in several states have shown surges in Democrats' turnout. Yet if Democrats are to win back a legislative majority in 2018, they still have plenty of work to do.
Infrastructure Issues: A study of more than 1.1 million infants in Pennsylvania found that mothers who live close to fracking wells are more likely to give birth to children with low birth weights, suggesting that fracking may pose long-term risks to human health. Meanwhile, in Ukraine, security experts are bracing for a potential hack of the country's power grid, which could have cybersecurity implications around the world.
Music of the Moment: The Rock and Roll Hall of Fame announced its next induction class, which includes Nina Simone, the legendary soul singer, and Bon Jovi, a band once vehemently rejected by the Hall of Fame's co-founder Jann Wenner. And Spencer Kornhaber looks back at the 2017 pop-music charts, which were dominated by solo male stars with a "sensitive strummer" aesthetic.
---
Snapshot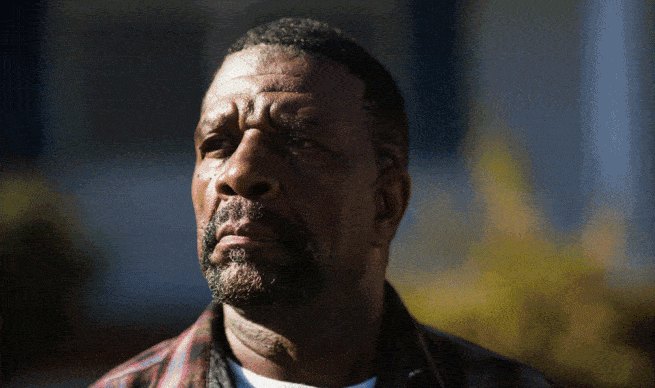 ---
Who We're Talking To
Alicia Lieberman, a child-psychology expert, discusses why toddlers are more empathetic than many adults think.
Richard Plepler, the chairman and CEO of HBO, reflects on how to make great TV and maintain a healthy workplace culture on the latest episode of The Atlantic Interview. Listen and subscribe to the podcast here.
---
Evening Read
Barbara Bradley Hagerty describes the aftermath of a 1987 murder:
On Monday, 42-year-old Gladys Oliver told the police the same thing most of her neighbors had told them: She had seen nothing. The next day, however, she called Crime Stoppers, an organization that feeds anonymous tips to the police and also offers rewards for information that leads to an arrest. Crime Stoppers informed her that she would need to tell her story to the police to receive her reward. She called them the next day. From her bedroom window, she said, she had watched a young man jump out of the passenger seat of the BMW and dash away. She then saw another young man, short and squat, get out of the driver's side and walk toward the trunk. Both men were black; she knew them from the neighborhood. The stocky one, Robert Mitchell, lived around the corner, and would sometimes buy the barbecue sandwiches Oliver sold on Sunday nights. The other man was an acquaintance of her son's; he'd looked in on a dominoes game her son had hosted on her porch the day Jeffrey Young was attacked. His name was Benjamine Spencer.
Keep reading here for how that tip led to Spencer's sentence to life in prison—and how one investigator is trying to prove his innocence.
---
What Do You Know … About Science, Technology, and Health?
What makes things go viral online? A New Yorker short story, "Cat Person," became one of the magazine's most-read pieces this week, perhaps because it's perfectly suited to the #MeToo moment. Memes go in and out of fashion with no obvious logic to their lifespan, but Lauren Michele Jackson is tackling the enigma with a unified theory of meme death. Less of a riddle is that online porn is wildly popular—so much so that the environmental cost of the industry may actually be surpassing that of old-school adult DVDs and magazines.
Can you remember the other key facts from this week's science, tech, and health coverage? Test your knowledge below:
1. A black market for fake fossils sprang up after a real tyrannosaur fossil called Sue sold for $____________ million in 1990.
Scroll down for the answer, or find it here.
2. The world's first synthetic battery was created by Alessandro Volta in the year _____________.
Scroll down for the answer, or find it here.
3. Researchers are gene editing the embryos of ____________ to use them as proxies for rare disorders in humans.
Scroll down for the answer, or find it here.
---
Look Back
In honor of The Atlantic's 160th anniversary, we're sharing one article every day to mark each year of the magazine's history. From 1885, Rebecca Harding Davis interviews Southerners about race relations in the Jim Crow era:
A beautiful and educated woman, married to a man as white as any Englishman, in telling her story, said, "My father's family were wealthy Germans. I have my blood and my fair skin and gray eyes from them. There is nothing to show that my mother was an octoroon but these dark patches on the palms of my hands. But that is enough. My father, out of his love for me, sent me to a Northern school as a white girl. He would have done better to send me to the slave pens. I should never then have known what I had lost. Neither my husband's education nor mine opens the way for us to earn our living in any trade or profession occupied by educated people. The only way in which he can be admitted into the society of gentlemen is as a waiter behind their chairs."
---
Reader Response
James Hamblin wrote about a new study suggesting that using corporal punishment on kids may make them more likely to engage in dating violence as adults. Here's the lesson one reader drew from spanking a child for punching:
I needed him to learn that punching was off the table, if for no other reason than because it was profoundly counterproductive. Even so, I still remember it, and I still resolved to do better and exhibit more control, because the level of control required to exercise only absolutely as much force as required, and not one iota more, was incredibly taxing on my system. And really, that's what violence in any context should be: incredibly taxing, because you have to be able to exercise a huge amount of control to do it, if not "right," then at least not wrong, all while fight-or-flight endorphins are pumping through your system.

And that's also precisely why we need to push for parents to err on the side of less spanking. Let's be honest: Spanking is for many parents not an exercise of control in the slightest. It's a release of pent-up frustration … It's taking the gloves off and allowing yourself momentarily to not be in control. And everything that comes afterward is just a post-hoc rationalization of that fact.
More on a different kind of disciplinary strategy here.
---
Possessives
Explorers' egotism, eels' electrocytes, porn's carbon footprint, strummers' revenge.
---
Time of Your Life
Happy birthday to Roberto's sister Sandra (a year younger than Sesame Street); to Christine's good friend (twice the age of Twitter); to Harris (a year younger than sunscreen); to Kevin's daughter Olivia (born around the time Kofi Annan was elected as the United Nations secretary-general); and to our magazine fellow Katie (one-seventh the age of The Atlantic).
Do you or a loved one have a birthday coming up? Sign up for a birthday shout-out here, and click here to explore the Timeline feature for yourself.
---