The Atlantic Daily: This Fraught Duet
The high-stakes race in Alabama, Trump's foreign-policy strategy, the fallacy of Social Security, and more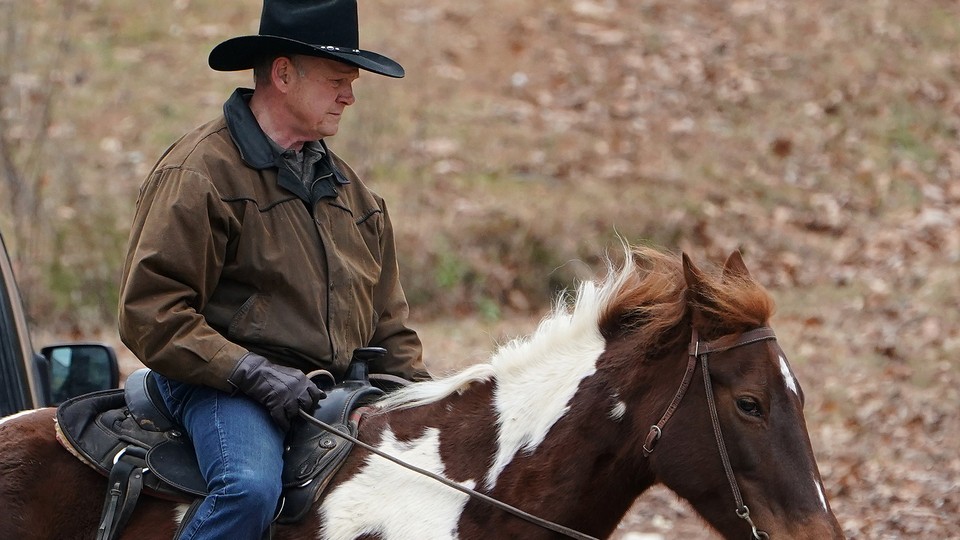 What We're Following
Special Election:  Alabama voters will make their choice today in the highly unpredictable race for U.S. Senate between Roy Moore, the Republican judge who faces multiple allegations of sexual misconduct, and Doug Jones, his Democratic rival. Voters will also be choosing between two competing camps of the Republican Party: the establishment leaders who initially rejected Moore and the populists who fueled his rise. Follow along here for the latest results in the high-stakes election.
The White House: Senator Kirsten Gillibrand of New York called on President Trump to step down in light of the multiple allegations of sexual assault and harassment against him, prompting the president to lash out at her in a tweet charged with sexual innuendo. And National-Security Adviser H. R. McMaster described a few key elements from the Trump administration's forthcoming national-security strategy, foreshadowing a plan that lacks previous presidents' emphasis on promoting democratic values.
Taxes and Benefits: Congressional Republicans are scrambling to reconcile the differences between the House and Senate versions of their bill to overhaul the tax code. If passed, the bill would generate up to $1.5 trillion fewer in tax revenue for the U.S., which already has a low tax burden compared with peer economies—and would likely result in lower benefits for American families. Of the benefits that already exist, Social Security is often seen as a system that returns people's own money to them, but the reality is more complicated. Kurt Vonnegut once summed it up: "It's the grandparents stealing from the grandchildren."
---
Snapshot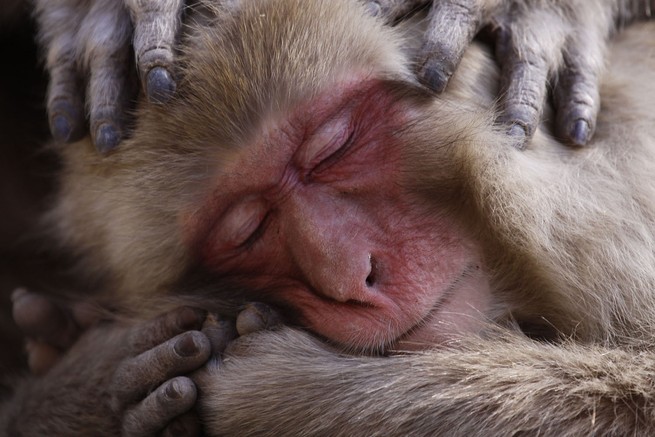 ---
Who We're Talking To
Joe Wright, the director of the film Darkest Hour, explains how he collaborated with the actor Gary Oldman to create a unique and realistic portrayal of Winston Churchill.
Johanna Neuman, a historian, describes how the socialites of the Gilded Age leveraged their celebrity status to help women get the right to vote.
Steve Holleran, a cinematographer, shares how a wildfire that he and his crew were filming in California "basically just blew up and split around us, and cut us off from being able to leave." Watch the video they captured here.
---
Evening Read
Lea Marshall on dancing with wheelchairs:
A few minutes into Alex Tetley's 2008 dance To Color Me Different, two performers move quickly across the stage—the man gliding in reverse, the wheels of his chair in profile, and the woman sliding into a backward roll. She turns like a wheel, he rotates his chair's wheel alongside her, and just like that, a simile merges with reality. The moment is a brief respite in this fraught duet, in which the dancers wrestle through an explosive intimacy, alternately yielding to their attraction and pushing apart in frustration. At one point, the man in the wheelchair pulls his partner into his lap. At another, she slowly flips his chair on its side so that he comes to rest on the floor, braced on one arm, under which she slides. The chair's wheel spins in air.

To Color Me Different is just one work that illustrates the creative possibilities of physically integrated dance—an approach where performers with and without disabilities perform side by side.
Keep reading here, as Marshall takes an in-depth look at the work of one of America's leading physically integrated dance companies.
---
What Do You Know … About Business?
Government regulation can be controversial across the political spectrum. A new book argues that regressive regulations, tooled by the very people and businesses they're meant to rein in, increase inequality, bloat the financial sector, and depress small businesses. But slashing rules can be dangerous too. After government regulators spent 16 years working to reduce the scores of carbon-monoxide deaths caused each year by portable generators, a Trump-selected agency head is on the cusp of undoing it all.
Can you remember the other key facts from this week's business coverage? Test your knowledge below:
1. According to a product-packaging expert, ____________ in a pouch "was a huge disrupter."
Scroll down for the answer, or find it here.
2. ____________ percent of Starbucks's sales are completed through the company's mobile app.
Scroll down for the answer, or find it here.
3. Last week, a mobile exchange for buying ____________ jumped to the No. 1 spot on Apple's App Store.
Scroll down for the answer, or find it here.
---
Urban Developments
Our partner site CityLab explores the cities of the future and investigates the biggest ideas and issues facing city dwellers around the world. Gracie McKenzie shares today's top stories:
Ed Lee, San Francisco's first Asian American mayor, died early this morning. CityLab's staff took a look at his legacy, from the city's unprecedented housing crisis to Lee's dedication to progressive causes.

Not much unites Americans these days—except, perhaps, past-due bills. Not a single U.S. county is debt free, according to a new analysis. The extent of the borrowing, however, is dramatically different among states.

Dubrovnik, Croatia, has survived every war that the Balkan Peninsula has delivered to its doorsteps, but a different force now threatens it: tourism. Here's why Game of Thrones, and soon Star Wars, fans could be too much for the city.
For more updates from the urban world, subscribe to one of CityLab's newsletters.
---
Reader Response
Clyde Black, a reader in Richmond, Indiana, responds to Caitlin Flanagan's November article about the death of a fraternity pledge with "a modest proposal that should discourage at least some hazing":
University presidents should require chapters to insure pledges to the extent of the average lifetime earnings that their college boasts for its graduates. Insurance companies could determine risk levels based on individual schools and fraternities. The cost of premiums would be paid by the active chapter members, who would learn the financial lessons of assuming responsibility. Meanwhile, pledges would realize that they are about to undergo a process that their school considers risky enough to require serious insurance. Crass? Not any more crass than requiring insurance for anyone that transports students.
More reader responses here.
---
Nouns
Christmas-tree shortage, bacterial blankets, powerful pessimism, viral fiction.
---
Time of Your Life
Happy birthday from Catie to Peter (a year younger than cellphones); to Shana (twice the age of Harry Potter); to Mary's "sweetie," David (14 years older than the moon landing); to Melodie's husband, Duke (a year younger than The Lord of the Rings); to Delia's dad (a year younger than Keynesian economics); to Kaleb and Belén's father, Ezana (twice the age of Amazon); and to David's father (a year younger than the Golden Gate Bridge).
Do you or a loved one have a birthday coming up? Sign up for a birthday shout-out here, and click here to explore the Timeline feature for yourself.
---
The newsletter dated December 11, 2017, mistakenly stated that the 1883 eruption of Krakatau was the largest volcanic eruption in recorded history. In fact, the 1815 eruption of Tambora was more powerful. We regret the error.