The Atlantic Daily: Too Intriguing to Ignore
Putin's plan to hack democracy, the attack in New York City, a new clue in the search for alien life, and more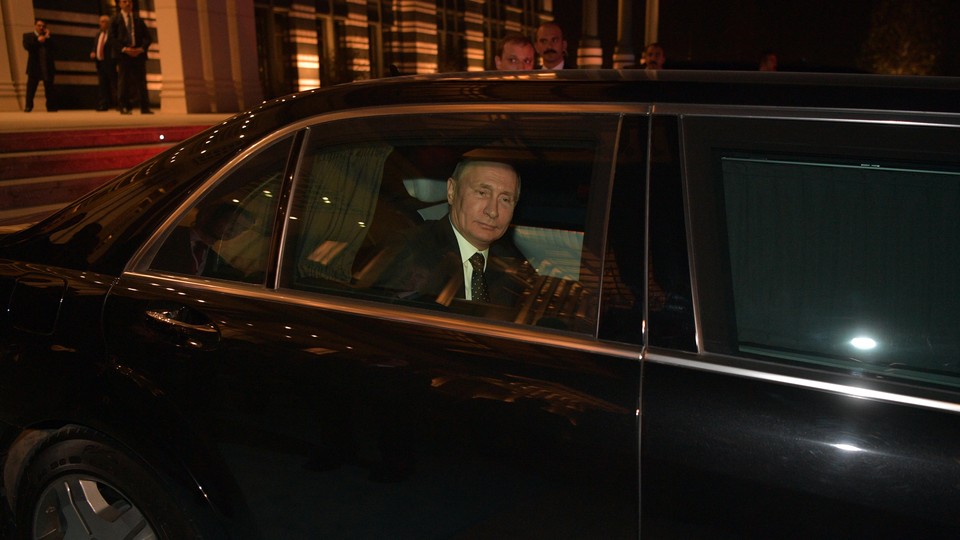 What We're Following
Russian Interference: As Special Counsel Robert Mueller's investigation of possible collusion between the Trump campaign and the Kremlin escalates, right-wing pundits are now responding with openly partisan critiques of Mueller. And in our newest cover story, Julia Ioffe investigates how the Kremlin overcame its own institutional weaknesses to manipulate American democracy—and answers the question of what Russian President Vladimir Putin might be planning next.
Violent Acts: Authorities said the explosion that injured three bystanders in a New York City subway tunnel was caused by a Brooklyn man wearing an improvised explosive device. He sustained serious injuries and is now in custody. New York's dense population and cultural symbolism have long made it a target for terrorism, a pattern that's likely to continue. But with potential crises brewing in Iran and North Korea, the greatest threats to U.S. national security in the coming year may come in part from its newly unpredictable foreign policy. Here's a list of the global conflicts that U.S. leaders will be watching in 2018.
Onscreen Hits: The Hollywood Foreign Press Association announced an eclectic list of nominations for the 2018 Golden Globes, kicking off what's likely to be an unpredictable awards season. And Sophie Gilbert looks back on the best TV shows of 2017, from Netflix's impressive roster of miniseries to the finales of Halt and Catch Fire and The Leftovers.
---
Snapshot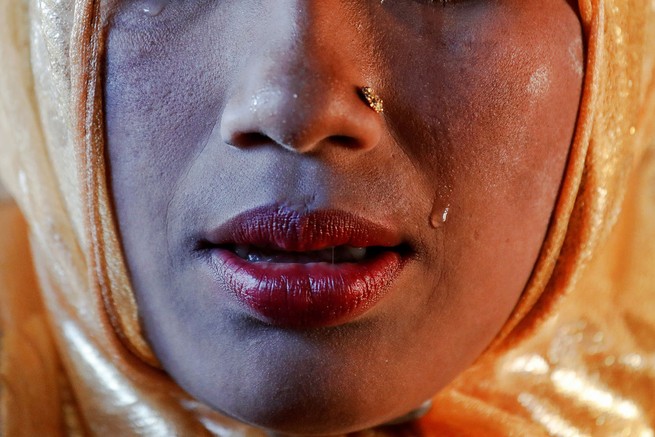 ---
Who We're Talking To
Martha Nussbaum, a philosopher, and Saul Levmore, a law professor, debate the most ethical way to dispose of wealth when you die.
N. J. Enfield, a linguistics professor, explains how filler words such as um work as conversational traffic signals.
Clarina Bezzola, a performance artist, sculptor, and painter, describes how she designed her Brooklyn house to be "like a sculpture, but also like my home." Watch a video tour here.
---
Evening Read
Marina Koren on the mysterious space rock 'Oumuamua—the first interstellar object seen in our solar system:
"The more I study this object, the more unusual it appears, making me wonder whether it might be an artificially made probe which was sent by an alien civilization," Avi Loeb, the chair of Harvard's astronomy department … wrote in the email to [the Russian billionaire Yuri] Milner.

A day later, Milner's assistant summoned Loeb to Milner's home in Palo Alto. They met there this past Saturday to talk about 'Oumuamua, a Hawaiian word for "messenger." Loeb ran through the space rock's peculiarities, particularly its elongated shape, which looks like a cigar or needle—an odd shape for a common space rock, but ideal for a ship cruising through interstellar space.

For Milner, the object was becoming too intriguing to ignore. So he's decided to take a closer look.
Keep reading here, as Marina outlines astronomers' plan to check the object for signs of intelligent extraterrestrial life.
---
What Do You Know … About Education?
Americans have long debated the best ways to teach and learn. The education reformer Eva Moskowitz has ushered in a new era for American charter schools, but not without making a significant number of enemies. The economics professor Bryan Caplan argues that we might be better off in a society where not everyone goes to college. Meanwhile, as human life and technology become further intertwined, it may be time to stop debating whether laptops belong in the classroom and to start thinking instead about how to educate a cyborg.
Can you remember the other key facts from this week's education coverage? Test your knowledge below:
1. More than one-third of ______- graders have experienced physical or verbal abuse from a dating partner.
Scroll down for the answer, or find it here.
2. A new study finds that on average, teachers who are good at raising test scores are worse at making kids feel ___________ in class.
Scroll down for the answer, or find it here.
3. In Sharpsburg, Iowa, many students work in the __________ industry after graduating from high school.
Scroll down for the answer, or find it here.
---
Look Back
In honor of The Atlantic's 160th anniversary, we're sharing one article every day to mark each year of the magazine's history. From 1884, N. S. Shaler describes the previous fall's eruption of Krakatau—one of the most powerful volcanic eruptions in recorded history: *
The autumn of 1883 will always have a large place in scientific history on account of the strange aspect of its heavens, as well as on account of the preceding eruptions of volcanoes in the Straits of Sunda, which in their grandeur and effects much exceeded any disturbance recorded in history. Although the volcanic outburst changed the geography of a large district, destroyed somewhere near one hundred thousand lives, and sent the ocean waves and the throbs of the air produced by the convulsion over the whole circumference of the earth, its nature was not unusual; it differed from a thousand similar accidents of this troubled world only in degree, — only as the discharge of a twenty-inch cannon differs from that of a small field-piece. But the strange heavens of the later autumn, the fiery glow of sunrise and sunset, the brownish haze that girdles the sun all day, are phenomena so out of the range of common experience that at first all the experts in meteorology were at sea in their explanations.
Read more here, and see more articles from our archives here.
---
Reader Response
For our January/February 2018 issue, we asked professional photographers and some of our readers to tell us: What was the most influential photograph in history? Henry Burney of Syosset, New York, nominates this one: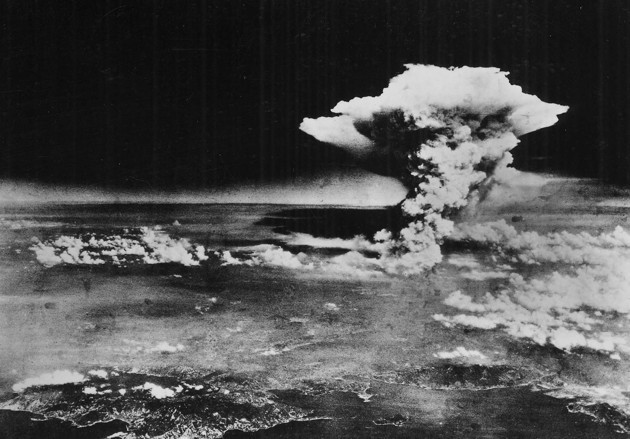 The photograph of the atomic cloud over Hiroshima introduced the world to the bomb's destructive power and ushered in the nuclear arms race.
More answers here.
---
Verbs
Superbugs stifled, livelihoods threatened, star underpaid, mortality pushed.
---
Time of Your Life
Happy birthday to Jane's son Robert (a year younger than Amazon); to Gerri's daughter (twice the age of Harry Potter); and to our global fellow, Annabelle (one-seventh the age of The Atlantic).
From yesterday, happy birthday to Krishna's friend Girija (a year younger than Disneyland); to Greg's son (twice the age of Wikipedia); and to Scott's daughter Sara, who at 12 is too young for the Timeline, but just the right age to go to an Ivy League school. And I (Abdallah) would like to wish a happy birthday to my brother, Khaled (a year younger than The Simpsons).
Do you or a loved one have a birthday coming up? Sign up for a birthday shout-out here, and click here to explore the Timeline feature for yourself.
---
Meet The Atlantic Daily's team here, and contact us here.

Did you get this newsletter from a friend? Sign yourself up here.
---
* A previous version of this newsletter incorrectly described the 1883 eruption of Krakatau as the most powerful volcanic eruption in recorded history. We regret the error.