The Atlantic Daily: 'Speak What I Cannot Declare'
Flynn's guilty plea, the Senate tax bill, lessons of the recession, and more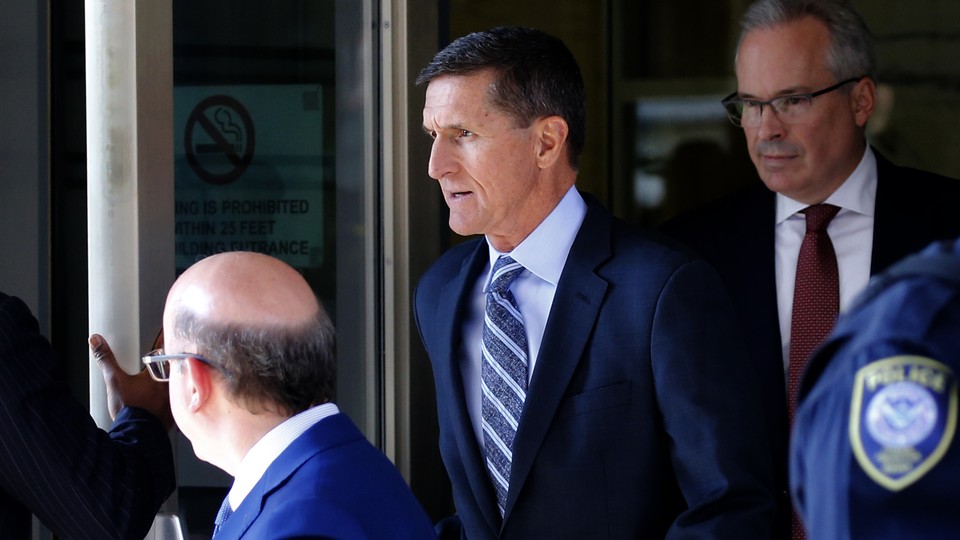 What We're Following
Michael Flynn's Plea: The former national-security adviser pleaded guilty to the charge of lying to the FBI about his contacts with Russia, and agreed to cooperate with Special Counsel Robert Mueller's ongoing investigation. Of the four indictments in the probe so far, Flynn's comes the closest to President Trump; court filings indicate that he was operating on behalf of the president's transition team. His guilty plea raises new questions about whether Trump obstructed justice in urging former FBI Director James Comey not to prosecute Flynn. Now congressional Democrats say it's crucial to prevent the White House from interfering with the investigation.
Taxing Times: Senate Majority Leader Mitch McConnell says his party has the votes needed to pass its tax-overhaul bill, putting Republicans closer than ever to accomplishing one of their major legislative goals. The bill, which could pass as soon as this evening, would amount to $1.4 trillion in tax cuts, which supporters claim would pay for themselves by boosting the economy, but a bipartisan group of economists is skeptical that these promises will play out. Annie Lowrey explains why.
Affairs of State: President Trump and Secretary of State Rex Tillerson are still denying that Tillerson is set to be removed from his position—but his flubbed attempt to reorganize the State Department demonstrates amply that he's unfit to lead it, writes Eliot A. Cohen. Mike Pompeo, the current CIA director and Tillerson's expected successor, may be a more effective leader—yet his past statements about Muslims suggest that he's unlikely to keep bigoted behavior from the president in check.
---
Snapshot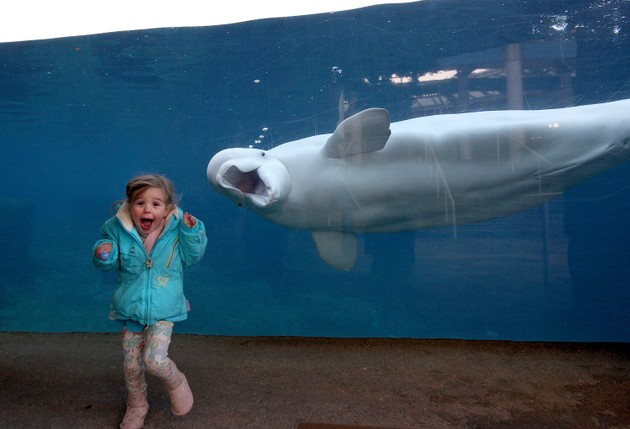 ---
Evening Read
A decade after the Great Recession officially began, Alana Semuels profiles a family that's still experiencing its effects:
In retrospect, refinancing their home was a bad idea. But the Santillan family never thought that it would lead them to foreclosure, or that they'd spend years bouncing among hotels and living in their car. The parents, Karina and Juan, never thought it would force three of their four children to leave the schools they'd been attending and take classes online, or require them to postpone college and their careers for years. They did not know they would still be recovering financially today, in 2017. "Having lived through everything I see life differently now," Karina Santillan, who is now 47, told me. "I'm more cautious—I probably think through financial decisions three, four, five times." …

Despite ever-sunnier economic conditions overall, the Great Recession is still rattling American families. When the next economic crisis hits, the losses could be even more profound.
The Santillans' story shows how profoundly the recession has changed millions of Americans' lives. Read it here, and listen to Alana discuss the past decade's lessons with Annie Lowrey on the latest episode of Radio Atlantic.
---
What Do You Know … About Culture?
Change of several kinds is afoot in the entertainment world. The first look at the next film in the Avengers franchise appears to foreshadow an ending to some of its main characters' story lines, which is a rarity for Marvel movies. As the current basketball season heats up, the Philadelphia 76ers are mounting a possible comeback after several years of historic losses. And as people's understanding of dinosaurs has shifted over centuries, so have the ways they've depicted those animals: Recent tomes on paleoart show the evolution of prehistoric-creature drawings since the 1800s.
Can you remember the other key facts from this week's culture coverage? Test your knowledge below:
1. The Chilean director ____________ is adapting his Spanish-language film Gloria into a U.S. version starring Julianne Moore.
Scroll down for the answer, or find it here.
2. Meghan Markle will be the first American to marry into the British royal family since Wallis Simpson, whose planned marriage sparked a constitutional crisis in the year ____________.
Scroll down for the answer, or find it here.
3. The writer Christian Wiman has compiled an anthology of ____________ that explicate the idea of joy.
Scroll down for the answer, or find it here.
---
Poem of the Week
From our December 1866 issue, "My Garden," by one of The Atlantic's co-founders, Ralph Waldo Emerson:
Ever the words of the gods resound,
But the porches of man's ear
Seldom in this low life's round
Are unsealed that he may hear.

Wandering voices in the air,
And murmurs in the wold,
Speak what I cannot declare,
Yet cannot all withhold.
Read more here.
---
Reader Response
Looking back at the Beatles' "I Am the Walrus" 50 years after its release, Ben Zimmer makes a case for seeking sense in the song's nonsensical-sounding lyrics. Our reader David agrees that an analysis is worth it:
Even "nonsense" lyrics like these come from the subconscious and therefore contain meanings that even the writer probably doesn't comprehend. Lennon's disdain [for interpretations] makes sense, because as fiercely as he was driven to express these thoughts, he might have been fearful of listeners actually connecting them to something about him that troubled his conscious mind.

But the author is also ignoring more than half of the equation here: "Walrus" is a song, not a poem; melody/structure and arrangement are at least as important as the lyrics in conveying whatever the artist's subconscious is trying to express. "Yellow Submarine" is also nonsense but delivers a totally different meaning than "Walrus" because the two are so different musically. To enjoy this art form, you have to let the whole seep into your own subconscious and fiddle around in there with your own "semolina pilchard." That's how great songs work.
Read Zimmer's essay here.
---
Verbs
Breast milk donated, penises transplanted, social apps commodified, cheerfulness forced.
---
Time of Your Life
Happy birthday to Carlos (a year younger than VCRs); to Rohan's father (a year younger than NASA); to Sandy's amazing mother, Doris (who was 18 when the U.S. joined the UN); to Naomi's boyfriend, Rupert (twice the age of Facebook); from Phyllis, Philip, and Ben to their son and best brother, David (the same age as the Michael Jackson album Thriller); and to Elizabeth (the same age as Nancy Pelosi), who remembers many historic changes of the 20th century, including this moment:
In the summer of 1948, I spent a month with a great-aunt and uncle, who lived in Takoma Park, Maryland. A son of one of their friends had put together a tiny black-and-white television, and on it we watched Thomas Dewey accept his nomination as the Republican candidate for president of the United States.
For tomorrow, happy birthday to Ada's daughter-in-law (13 years older than Mean Girls); to Sarah's partner (a year younger than Game Boys); to Joanne (a year younger than the FIFA World Cup); and to Sarah (twice the age of Google).
Do you or a loved one have a birthday coming up? Sign up for a birthday shout-out here, and click here to explore the Timeline feature for yourself.
---