The Atlantic Daily: A Luminous Array
The plan to oust Rex Tillerson, the cost of the Republicans' tax plan, "uptown" and "downtown" rats, and more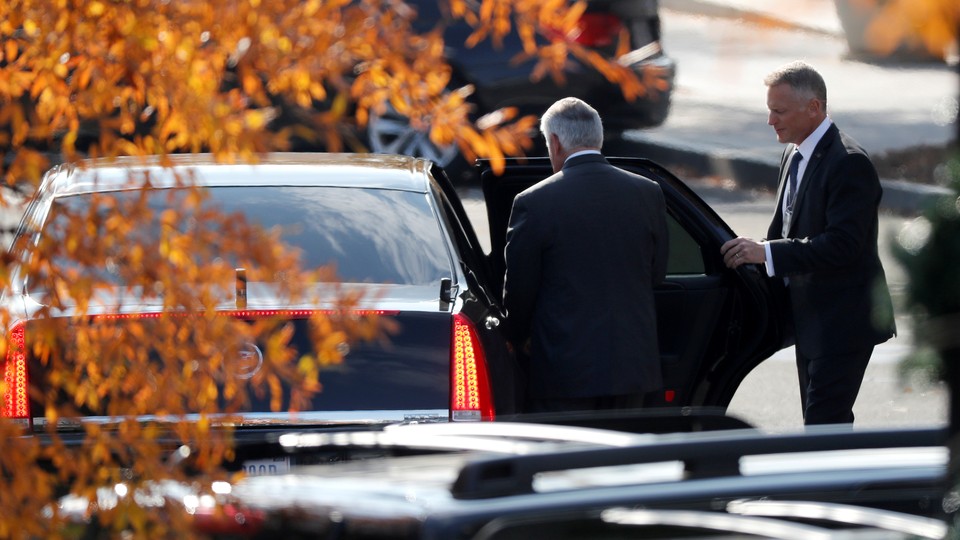 What We're Following
Tillerson's Trials: The White House is planning to force Rex Tillerson out of his position as secretary of state and to replace him with the current CIA director, Mike Pompeo, according to senior officials cited in a New York Times report. Tillerson's future at the State Department has long seemed tenuous. Spokespeople for the administration did not confirm that his exit is coming, but the leaked plan further undermines his authority in a role where President Trump has repeatedly undercut his public statements.
Misconduct in Congress: Representative John Conyers, the 88-year-old Democrat from Michigan, is under high pressure to resign after multiple allegations of sexual harassment emerged against him—a situation complicated by his status as an icon of the civil-rights movement. What's next for Conyers? So far, the widely varying stories of politicians accused of sexual misconduct don't suggest a clear pattern for what it takes to force an alleged predator out of office.
Tax-Cut Costs: A group of organizations that represent more than 560,000 doctors has issued a joint statement condemning the Republican tax plan for the disruption it will likely cause to insurance markets. When the potential effects of poverty and stress are taken into account, the public-health impact of the plan may go even deeper. Though supporters say the plan is intended to simplify the tax code, the deductions it eliminates would place a heavy burden on the working and middle classes. Elite colleges, whose endowments would be taxed under the proposal, may be better able to cope, but critics say the change could hurt students. All in all, writes Ronald Brownstein, the tax plan would be a boon to older Americans that younger ones would have to pay for.
---
Snapshot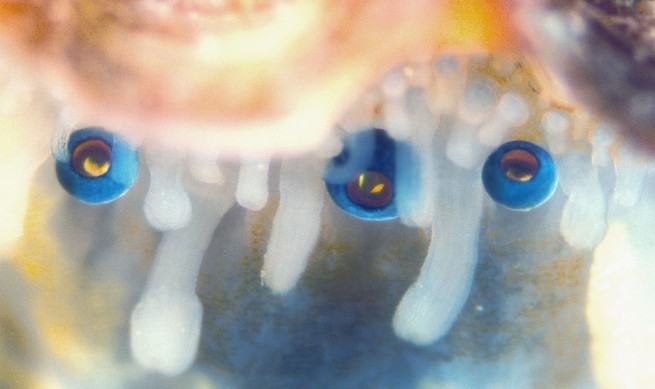 ---
Evening Read
Adrianna Smith reviews a joyful collection of poems:
In his new anthology, Joy: 100 Poems, the writer Christian Wiman takes readers through the ostensible ordinariness of life and reveals the extraordinary. "We ate, and talked, and went to bed, / And slept. It was a miracle," Donald Hall writes in "Summer Kitchen." Through a luminous array of poetry and prose, Wiman captures joy in contemporary contexts. These works span from the 20th century to the present day, and as a result, the real, the specific, and the familiar shine through: "She's slicing ripe white peaches / into the Tony the Tiger bowl," Sarah Lindsay describes in "Small Moth."

Wiman's anthology is a reminder that if the news can bring people closer to the suffering of others, literature can bring people closer to the intensities of those experiences. This collection is a study of one of these intensities, namely joy, which Wiman knows is a close bedfellow with sorrow. As he explains in his deeply informed and beautiful introduction, the word joy alone can make writers and readers apprehensive: How can one speak of that feeling at a moment when it seems that anger, confusion, and pain are everywhere?
Smith reflects on that question here.
---
What Do You Know … About Global Affairs?
During a visit to Burma this week, Pope Francis avoided explicitly discussing the country's violent crackdown on Rohingya Muslims, perhaps in a move to protect the endangered Christian minority there. In Egypt, the bombing that claimed more than 300 lives last week targeted Sufi Muslims, who are often mistakenly viewed as heterodox practitioners of Islam—a myth that's perpetuated by Sufism's admirers as well as by those who attack it. Meanwhile, a new book by the scholar Thomas Hegghammer aims for a deeper understanding of the perpetrators of religious violence by analyzing jihadists' aesthetic and social culture—but it may go too far in embracing the extremists' idealized presentation of themselves.
Can you remember the other key facts from this week's global-affairs coverage? Test your knowledge below:
1. North Korea's launch of an intercontinental ballistic missile (ICBM) on November 28 came after a ____________-day pause in weapons testing.
Scroll down for the answer, or find it here.
2. The sanctions trial of the Turkish Iranian businessman ____________ has stoked tensions between Ankara and Washington.
Scroll down for the answer, or find it here.
3. In northeast India, officials use ____________ to evict settlers who build illegally within wildlife sanctuaries.
Scroll down for the answer, or find it here.
---
Urban Developments
Our partner site CityLab explores the cities of the future and investigates the biggest ideas and issues facing city dwellers around the world. Gracie McKenzie shares today's top stories:
For more updates from the urban world, subscribe to one of CityLab's newsletters.
---
Reader Response
After Sarah Zhang wrote about the genetically distinct "uptown" and "downtown" rats of New York City, readers on Facebook shared their own rat-related observations, such as:
Eventually, many of those rats were priced out of the city, then to Park Slope, then to Bushwick, then to the Bronx, and finally back to Philadelphia. Science can confirm it.
And:
Uptown rats thrive on organic chicken, caviar, and greens, while downtown rats prefer more exotic foods … and Brooklyn rats have recently refined their palates to quinoa, poke bowls, and gourmet street tacos.
Or more bluntly:
Easy test: Uptown rats won't eat trash unless it's Zagat-rated.
More reader comments here.
---
Verbs
Rockets soar, paywalls rise, bitcoin bubbles, lights delight.
---
Time of Your Life
Happy birthday to Annie (a year younger than Game Boys); to John (twice the age of Apple); to Barbara's husband, Dick (a year younger than Captain America); from Laura to Lukas (who was 14 when the Berlin Wall collapsed); to Beata's son Nick (a year younger than graphical web browsers); to Iris's dear friend Jim (twice the age of MTV); and to our business editor Becca (one-fifth the age of The Atlantic).
Do you or a loved one have a birthday coming up? Sign up for a birthday shout-out here, and click here to explore the Timeline feature for yourself.
---