The Atlantic Daily: 'One of the Most American Stories I Have Ever Heard'
The evidence in the Russia probe, the GOP's tax plan, an ex-jihadist's conversion, and more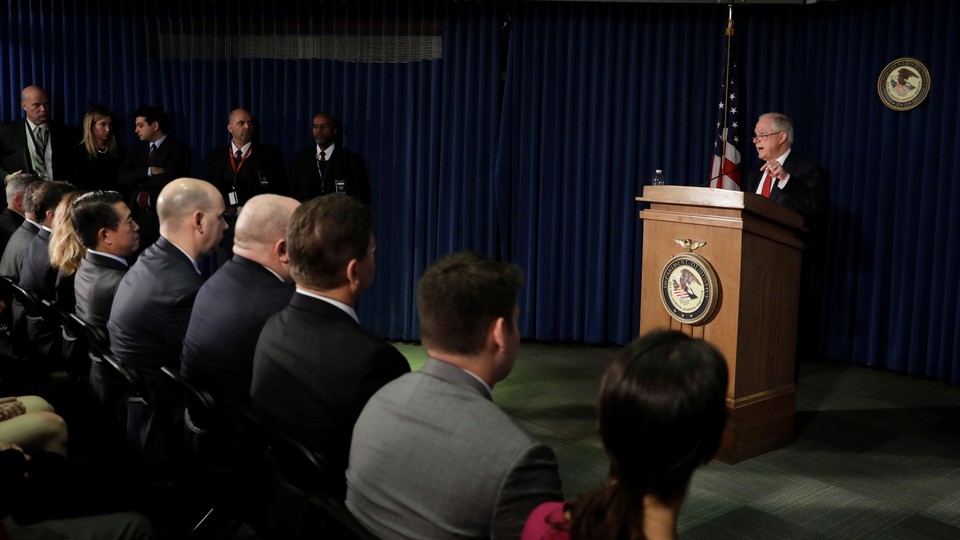 What We're Following
The Russia Investigation: New reports that Attorney General Jeff Sessions knew about two Trump campaign advisers' outreach to Russia—and in one case, tried to stop it—cast doubt on Sessions's confirmation-hearing testimony that he wasn't aware of any such communications. The recent reports also seem to contradict President Trump's own comments at a February press conference, when he dismissed questions about his team's Russian contacts as "fake news." Even aside from what campaign officials may have known, the evidence that Russian agents used the internet to interfere with the 2016 presidential election is mounting—and so is the publicly available information about how they did it.
Trump on Twitter: President Trump tweeted that the Islamic State "will pay a big price for every attack on us," a promise that's complicated by the fact that the terrorist organization has lost its self-proclaimed caliphate. He also used Twitter to renew his calls for Hillary Clinton's prosecution, despite acknowledging in a recent interview that "because I am the president of the United States, I am not supposed to be involved with the Justice Department." But as powerful as Trump's online platform may seem, a Twitter employee downed the president's account for 11 minutes on Thursday night, illustrating how precarious online speech can be.
Economic Events: The Bureau of Labor Statistics released an encouraging jobs report, finding that the unemployment rate in the U.S. has declined to its lowest point since 2000. Meanwhile, the Republican plan to simplify the tax code contains some unexpected complications and tax increases, many of which stem from its centerpiece: a major corporate tax cut.
---
Snapshot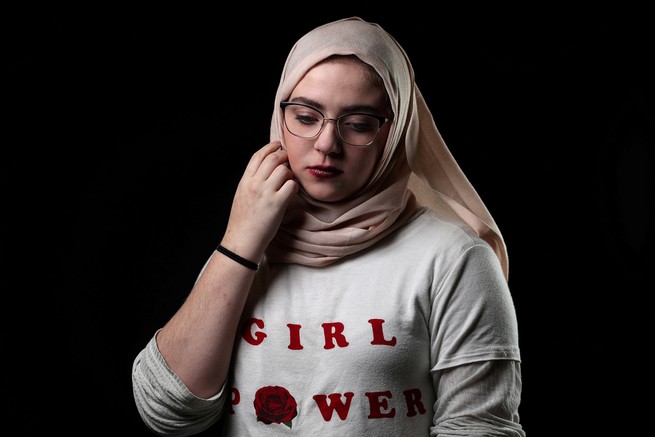 ---
Who We're Talking To
Thae Yong Ho, a former diplomat who defected from North Korea, makes the case for why Trump's unpredictable policy toward the regime could succeed.
John Grisham, the novelist, discusses his latest book—a thriller inspired by an Atlantic article on for-profit law schools.
Khizr Khan, the Gold Star father who spoke at the 2016 Democratic National Convention, describes what patriotism means to him on this week's episode of Radio Atlantic. Listen and subscribe here.
---
Evening Read
Graeme Wood tells "one of the most American stories I have ever heard":
John, a Texan from a wealthy Christian family, converted to Islam as a teenager and 13 years later ascended to the high echelons of the Islamic State. In London, along the way, he married Tania, a native-born Muslim with ambitions of becoming a suicide bomber. They had four kids, and together they fantasized about becoming a family of itinerant holy warriors, a sort of Islamic version of the Von Trapps, substituting slaughter of infidels for Alpine show tunes. In 2013, they went to Syria, hoping to make it into ISIS territory. Only John succeeded. He will probably die there.

If this sounds to you more like an anti-American story than an American one, the fate of Tania and her kids might change your mind. After weeks in Syria, she and her kids ditched John and returned to Plano, Texas—the home of John's parents—in late 2013 …

Now, talking for the first time since her return, she has transformed as remarkably as her husband, but in reverse. John, whom I profiled in this magazine in March, traded his American patrimony—money, family—for jihad. Tania traded jihad for America.
Watch a new Atlantic documentary on Tania's life after ISIS here.
---
What Do You Know … About Culture?
Baseball fans enjoyed a thrilling week as the Houston Astros won the World Series in a wild seven games, demonstrating that the sometimes slow-moving sport can still offer passion and drama. Not all Major League Baseball teams fared as well as the Astros, though, with the unexpected firings of three big-name managers marking a shift in what the MLB demands of its leaders. Elsewhere in the sports realm, basketball season is revving up, with rising stars who excel in several different positions. And Alana Semuels explores the origins of the iconic "Beat L.A.!" chant.
Can you remember the other key facts from this week's culture coverage? Test your knowledge below:
1. Dear Martin, about a teen who writes letters to ____________, is the debut novel from the author Nic Stone.
Scroll down for the answer, or find it here.
2. The average price of a movie ticket in the U.S. is $____________.
Scroll down for the answer, or find it here.
3. The monster at the center of the plot in Stranger Things 2 is nicknamed ____________ by the kids in the show because of its telepathic abilities.
Scroll down for the answer, or find it here.
---
Coming Soon

---
Poem of the Week
From our July 1903 issue, "Dreams in the Redwoods" by Clarence Urmy:
When early stars down twilight pathways rove
   And deep-set, leaf-set cañon streamlets croon
   Their canticles unto the crescent moon,
What rare enchantment fills the redwood grove!
---
Reader Response
Five hundred years after Martin Luther kicked off the Protestant Reformation with the posting of his 95 theses, Emma Green wrote about why Christianity is still divided. One commenter writes:
The thing that needs to be understood is that the Christianity of faith, spirituality, worldview, and ethics is one thing, and the organized religion (I like to call it "Churchianity") of denominations, professional clergy, church buildings, and rituals is something different … Speaking just for myself as one believer in and follower of Jesus Christ, I can tell you that I tolerate, but don't really care all that much for, this outer husk of human institutions. They could all disappear tomorrow and that would make little difference to me. They do not define my faith and spirituality. Other people who are sincere believers in and followers of Jesus Christ do matter to me greatly, and the fact that they are believers is something that matters to me far more than does their denominational label.
---
Verbs
Brains banked, schools weaponized, marijuana managed, silliness embraced.
---
Time of Your Life
Happy birthday from Deborah to Kernan (twice the age of Instagram); to Horst's daughter (a year younger than the International Space Station); to Karin's significant other, Ken (five years older than the first moon landing); to Suzanne's twin daughters, Beth and Meg (both are twice the age of Facebook); to Alexis's partner, Ryan (the same age as the space shuttle Atlantis); to Glenn's wife, Leslie (a year younger than the Super Bowl); to Lindsay's mother, Bev (twice the age of MTV); and to Karen's husband, Jim (a year younger than Sesame Street).
Tomorrow, happy birthday to Anne (13 years older than The Partridge Family); to Jon's brother Chuck (twice the age of websites); to Dennis (twice the age of hip-hop records); to Perry (a year younger than Captain America); to Christopher (who was 18 when the Berlin Wall collapsed); and to JoAnne's daughter Sharon, who shares a birthday with Cynthia's husband (both are a year younger than the TV remote).
Do you or a loved one have a birthday coming up? Sign up for a birthday shout-out here, and click here to explore the Timeline feature for yourself.
---