The Atlantic Daily: The National Imagination
The collapse of coalition talks in Germany, North Korea's terrorism designation, what the GOP tax plan means for colleges, and more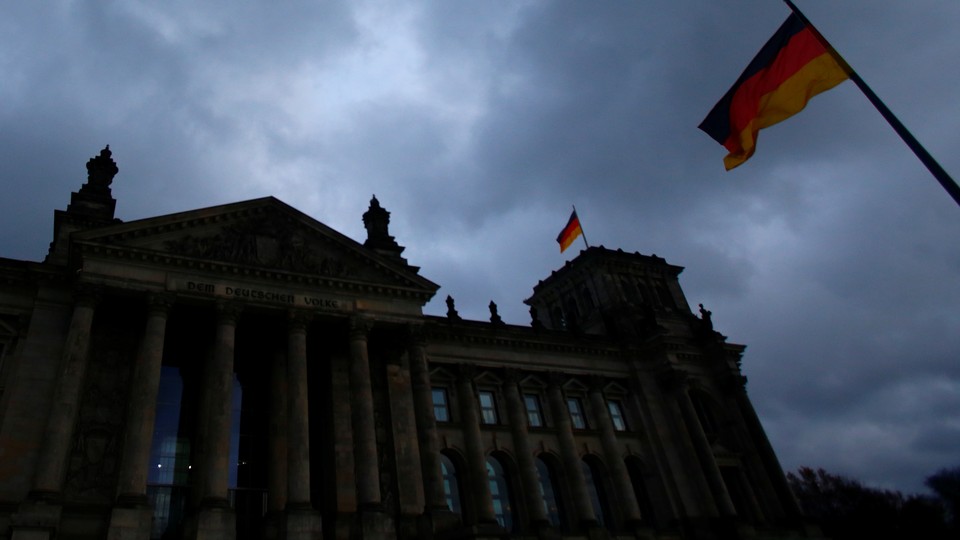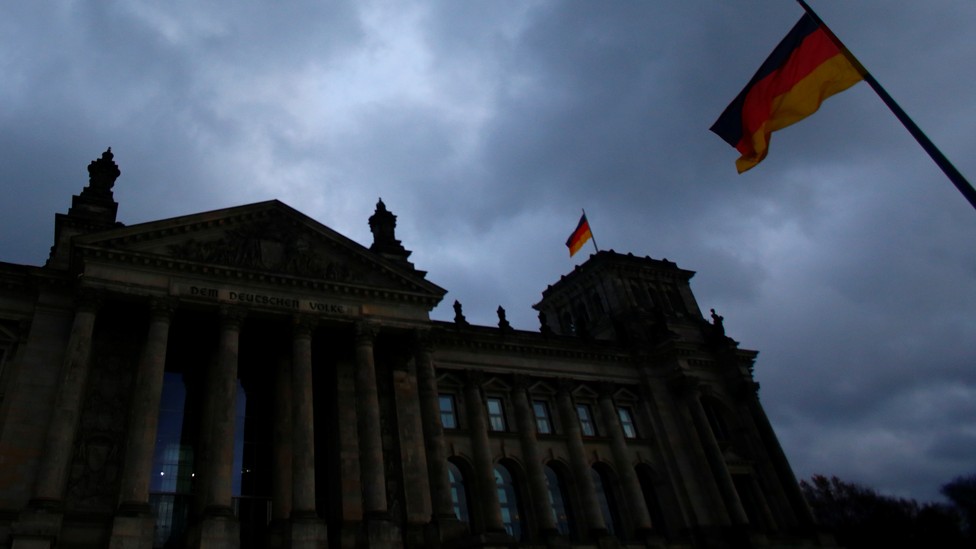 What We're Following
Shifting Ground: Germany is struggling to form a government after the pro-business Free Democrats Party pulled out of talks with two other parties to assemble a coalition led by Angela Merkel. Meanwhile, Robert Mugabe is refusing to resign as president of Zimbabwe, despite being placed under house arrest by his military last week and voted out of his party. When the country's parliament reconvenes on Tuesday, he could be impeached.
Counterterrorism Efforts: President Trump announced that North Korea will once again be designated as a state sponsor of terrorism, placing additional sanctions on the country and adding a possible roadblock to any attempts to negotiate with Pyongyang over its nuclear testing program. As for individual terrorism suspects, Trump has implied he believes that their trials should be conducted in military commissions rather than in federal court, even though civilian trials have been shown to work.
Tax Trouble: The Republican tax bill passed in the House last week would place a heavy burden on higher education: Graduate students could see their tax bills quadruple, public universities may be forced to raise tuition, and the changes could have profound consequences for America's workforce. The tax increases for colleges and students would help to offset a tax cut for corporations—and though such cuts are necessary, David Frum argues, the Republican Party is handling them wrong.
---
Snapshot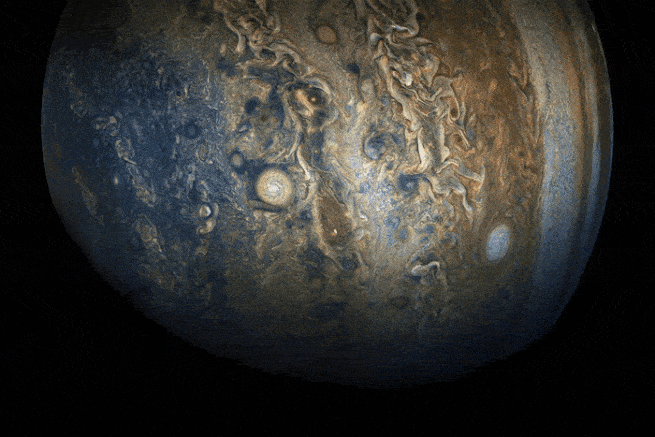 ---
Evening Read
Sophie Gilbert on the legacy of Charles Manson, the infamous mass murderer who died on Sunday at the age of 83:
What Manson knew, on some level, was how to capture the national imagination. The separate elements in the Tate–LaBianca murders—celebrity, corrupted innocence, sex, drugs, brutality, and, most of all, fear—were by themselves enough to sell newspapers for months, but together they made Manson immortal, one of the most famous monsters in history, and were a window into a culture that could not get over him. "Clearly Charles Manson already stands as the villain of our time, the symbol of animalism and evil," David Felton and David Dalton wrote in a June 1970 cover story for Rolling Stone. But "I am just a mirror," Manson told them, again and again. "Anything you see in me is you."
Keep reading here as Sophie traces how Manson came to pervade pop culture, and how culture shaped Manson himself.
---
What Do You Know … About Education?
How much does success on the job depend on the skills taught in school? A World War II veteran who was once skeptical of higher education reflects on the series of work experiences that made him realize he had more learning to do—leading him to become one of the most renowned sociologists in the U.S. today. On the other hand, the director of the Georgetown University Center on Education and the Workforce argues that the U.S. has long prioritized college readiness over worker-training programs, sometimes at the expense of preparing Americans for the workforce.
Can you remember the other key facts from this week's education coverage? Test your knowledge below:
1. Humans often display what are known as ____________ emotions, which don't reflect their actual feelings, in order to achieve goals or protect themselves.
Scroll down for the answer, or find it here.
2. Students in most states are determined "chronically absent" if they miss around ____________ days out of a full school year.
Scroll down for the answer, or find it here.
3. A recent lawsuit demands that New York's East Ramapo Central School District adopt a ____________ system, in which voting for school-board officials takes place on the basis of individual geographic districts.
Scroll down for the answer, or find it here.
---
Introducing Serendipity
Last week, our web developers launched The Atlantic Serendipity, a browser extension that surprises you with quality journalism every time you open a new tab. Instead of a blank tab screen on Chrome or Firefox, you'll see a striking image and an Atlantic story curated by our editors. In other words, you get a bit of delightful randomness, and we get a chance to show you a piece of writing or video we think is really good. Give it a try.

---
Look Back
In honor of The Atlantic's 160th anniversary, we're sharing one article every day to mark each year of the magazine's history. From 1870, Anna Leonowens describes her experiences as a governess in the Siamese court:
His Majesty, though secretly longing for the intervention and protection of England, was deterred by his almost superstitious fear of the French from complaining openly. But whenever he was more than commonly annoyed by the pretensions and aggressive epistles of his Imperial Majesty's consul, he sent for me, — thinking ... that, being English, my sympathy for him, and my hatred of the French, were jointly a foregone conclusion ... He would rave at my indifference, the cupidity of the French, the apathy of the English, and the fatuity of all geographers in " setting down" the form of government in Siam as an "absolute monarchy."

"I an absolute monarch! For I have no power over French. Siam is like a mouse before an elephant! Am I an absolute monarch? What shall you consider me?"

Now as I considered him a particularly absolute and despotic king, that was a trying question; so I discreetly held my peace, fearing less to be classed with those obnoxious savans who compile geographies than to provoke him afresh.
Leonowens's memoirs were later adapted into a novel, Anna and the King of Siam, and a musical, The King and I. Read more here, and find more stories from our archives here.
---
Reader Response
Helaine Olen wrote about the organizations courting wealthy, progressive Millennials to become philanthropic donors. One such nonprofit aims at addressing structural inequities through political change, but a reader, Jack, questions the methodology:
I appreciate these young people's idealism, but unless you're a billionaire, donating money to political causes is a very inefficient way to help the poor. $80,000 isn't going to move the needle on any public policy. But if you just give $80,000 to poor people themselves, you can actually make a big impact in many people's lives … I would encourage people with money who want to be charitable to look into where they will do the most good for their buck.
Derek Thompson looked into that question here.
---
Nouns
Daring drawings, league fatigue, baby babble, retail shells.
---
Time of Your Life
Happy birthday to Charles (a year younger than Little House on the Prairie); from Lori to Hayley (born around the time Bill Clinton was elected president); to Melissa (a year younger than the Super Bowl); to Sandra's husband, John (29 years older than the moon landing); from Alan to Dottie (a year younger than FM radio); and to Dan's friend Katherine (twice the age of Game Boys).
From yesterday, happy birthday to Judith (a year younger than the board game Monopoly); to Sam (twice the age of Facebook); to Diane (a year younger than Keynesian economics); from Gena to Lisa (the same age as J.K. Rowling); to Laura (13 years older than Dazed and Confused); and to Ken (twice the age of the International Space Station).
---