The Atlantic Daily: Provocative Claims
Trump's pick for Fed chair, Facebook's Senate testimony, a void in the Great Pyramid, and more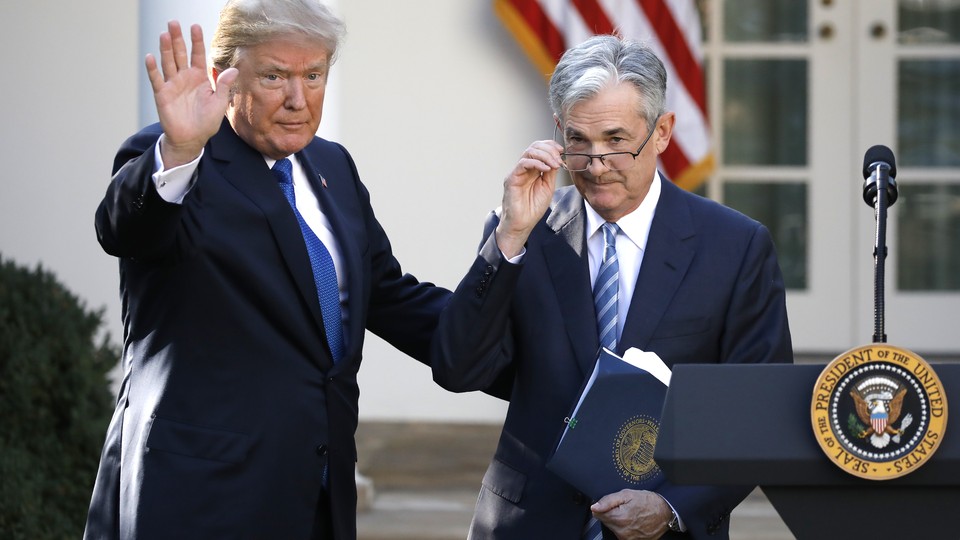 What We're Following
Money Matters: President Trump nominated Jerome Powell, a Republican lawyer who currently serves on the Federal Reserve Board, as its next chair. Powell takes a moderate approach to monetary policy, and will likely get bipartisan support for his Senate confirmation. And Republican lawmakers released the full version of their tax plan, which includes a cap to the mortgage-interest deduction—something progressives have long wanted to get rid of.
Facebook's Footprint: The tech giant's general counsel testified alongside representatives from Twitter and Google in a series of hearings in the Senate this week, revealing, among other things, that 146 million people received disinformation from Russian trolls on Facebook and Twitter. In Germany, legislators are attempting to address the spread of hate speech and false information online with a new law that aims to protect "human dignity" on social media.
Scientific Findings: A group of physicists has tracked the patterns of subatomic particles from cosmic rays to identify a void inside of Egypt's Great Pyramid, which could help reveal how the structure was built. On the Indonesian island of Sumatra, a newly identified species of orangutan may be the most endangered ape on the planet. And a new report identifies how climate change may already be having serious effects on public health, but economists are questioning one of its most provocative claims.
---
Snapshot
---
Evening Read
Chris Bodenner chronicles the controversy that emerged when a Reed College activist group, Reedies Against Racism, began to protest a required freshman humanities course:
Keep reading here for how students responded when their peers tried to shut lectures down.
---
What Do You Know … About Global Affairs?