The Atlantic Daily: Help Shape the World
The allegations against Al Franken, a mistrial for Bob Menendez, New Zealand's plan to eradicate rats, and more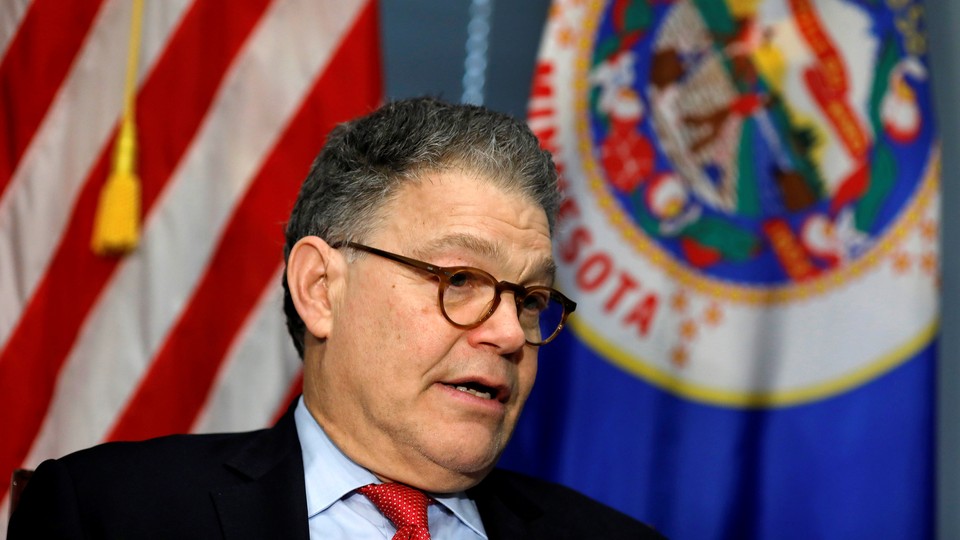 What We're Following
New Allegations: The radio host Leeann Tweeden has accused Democratic Senator Al Franken of Minnesota of kissing her against her will in 2006, and released a disturbing photo in which Franken is shown grabbing at her breasts as she sleeps on a flight. Franken initially responded to the photo by stating, "It was clearly intended to be funny but wasn't." He joins a list of comedians who have used humor as an excuse for bad behavior. Shortly afterward, he released a longer apology and expressed his willingness to cooperate with an ethics investigation—the solution his colleagues are calling for, and one that may give Senate Democrats cover to avoid pushing Franken to resign.
Monetary Misdeeds? A federal judge declared a mistrial after jurors deadlocked in the case of Senator Bob Menendez, the New Jersey Democrat who was accused of granting official favors to a donor in exchange for gifts. Meanwhile, Bob Bauer, a former White House counsel to Barack Obama, argues that the private messages Donald Trump Jr. exchanged with WikiLeaks are evidence that the Trump team broke campaign-finance laws.
DNA Developments: A 44-year-old man with Hunter syndrome—a genetic disorder that causes breathing problems, developmental delay, and other symptoms—is the first patient to receive an experimental gene-editing treatment that could be used to cure a range of genetic diseases. And a different gene-editing technology could help New Zealand in an ambitious project to eradicate invasive mammal predators—but the plan could have dangerous consequences for the rest of the world.
---
Snapshot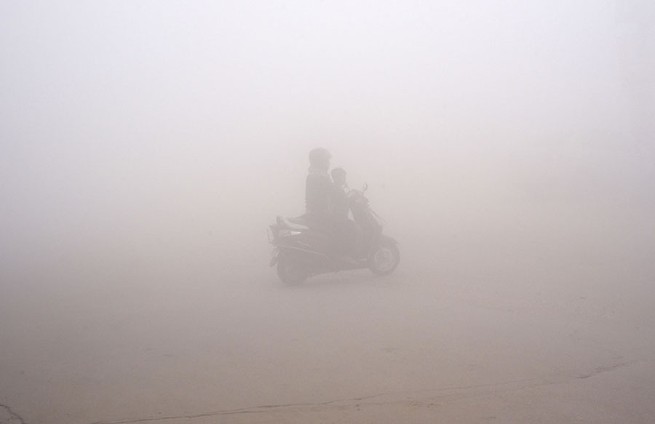 ---
Evening Read
Nathan Perl-Rosenthal on Barbara Cooney, an author of children's books:
Children's books are more than just entertainment. They reflect how a society sees its young and itself. By shaping the attitudes and aspirations of children, they help shape the world those children will grow up to inherit. Barbara Cooney went on to have a long and celebrated career in American picture books. She illustrated or wrote some 100, including modern classics such as Miss Rumphius and Ox-Cart Man (which garnered her another Caldecott Medal, in 1980). Her books are still beloved, nearly two decades after her death, by readers who admire their visual charm and rich historical storytelling. But Cooney's greatest gifts, manifest in her work from the start, are more profound. Her singular vision of young Americans and her unique ideas about how to write for them make her books more relevant to Americans today—and perhaps more necessary—than ever before.
Keep reading here, as Perl-Rosenthal describes what Cooney's books can teach kids about moral courage.
---
What Do You Know … About Global Affairs?
Political tensions have boiled over in several countries in recent days. In Poland, independence-day celebrations were marred by a march that gathered the racist, anti-Muslim, and anti-Semitic elements of Europe's extreme right—a movement that includes Poland's governing Law and Justice Party. Kenya's Parliament has taken an unscheduled recess after violence over the contested results of the August 8 election overshadowed an October 26 rerun. And in Zimbabwe, 93-year-old Robert Mugabe, who has been in power for 37 years, was put under house arrest by his military in an apparent coup.
Can you remember the other key facts from this week's global coverage? Test your knowledge below:
1. As part of its Belt and Road Initiative, China is building transportation infrastructure in more than ____________ countries.
Scroll down for the answer, or find it here.
2. According to Burma's national census, the country's Muslim population has remained at about ____________ percent since the 1980s.
Scroll down for the answer, or find it here.
3. A new fashion trend started by Turkish President Recep Tayyip Erdoğan has made the ____________ a mark of political loyalty.
Scroll down for the answer, or find it here.
---
Urban Developments
Our partner site CityLab explores the cities of the future and investigates the biggest ideas and issues facing city dwellers around the world. Gracie McKenzie shares three of today's top stories:
For more updates from the urban world, subscribe to one of CityLab's newsletters.
---
Reader Response
Christine Bader asks: "Is There Any Way to Be an Ethical Moviegoer in the Post-Weinstein Era?" A reader in the Atlantic Discussions group reflects:
I'm conflicted on this issue. On the one hand, it is satisfying to not contribute my money to the coffers of terrible people, but those dollars put my daughter through law school. She was a child actor of minor success. The residual income helps keep "the little people" afloat, so rigid boycotts affect more than just the studio heads/directors/producers/etc.
Another writes:
I own plenty of books by writers who were guilty of anything from murder (Louis Althusser strangled his wife, Anne Perry murdered her [friend's] mother with a brick, etc.) to simply being complete assholes (V. S. Naipaul, for example). In fact, I suspect I'd have to throw out at least half of them if I insist on reading only writers who were good people … I think I'll rather focus on whether these are good books, and leave the moral judgments to God or Twitter. The same goes for movies.
More reader comments here, and more on what outrage in the film industry could mean for the Oscars, in March, here.
---
Nouns
Slam dunk, overwhelming success, tipping point, teaching challenge.
---
Time of Your Life
Happy birthday to Grace (a year younger than James Bond); to Millie's husband, Randy (twice the age of websites); from Mary to Rick (18 years older than the moon landing); to Laura's mother and moral compass (a year younger than the board game Monopoly); to Ryan's wife, Amber (the same age as the Michael Jackson album Thriller); to Kathy's husband, Ted (born around the time John F. Kennedy was elected president); to John (a year younger than human spaceflight); to Jennifer's partner, Cormac (13 years older than Buffy the Vampire Slayer); and to our global editor, Kathy (one-fifth the age of The Atlantic).
Do you or a loved one have a birthday coming up? Sign up for a birthday shout-out here, and click here to explore the Timeline feature for yourself.
---