The Atlantic Daily: Not for Lack of Trying
An apparent coup in Zimbabwe, tweaks to the Senate tax bill, why Roy Moore won't step aside, and more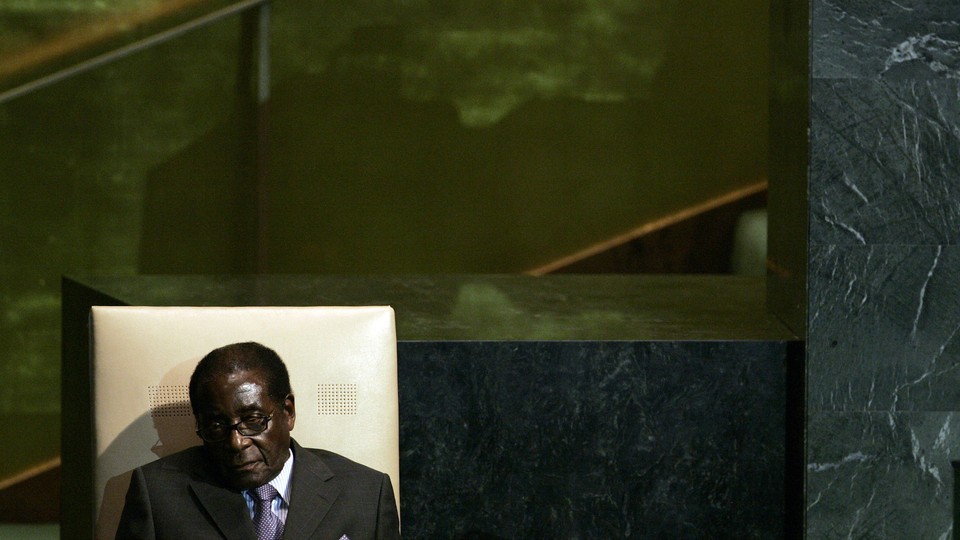 What We're Following
Zimbabwe's Crisis: Robert Mugabe, the longtime leader of Zimbabwe, has been placed under house arrest by the country's military in an apparent coup. Mugabe, who is 93, has refused for decades to cede political power; in the days before his ouster, he fired Vice President Emmerson Mnangagwa, prompting Mnangagwa's supporters in the military to retaliate. Now, Zimbabwe may have a chance to install a more democratic government—but it depends on what military leaders do next.
Taxing Times: In order to pass their tax-reform bill under the rules of budget reconciliation, Republican senators are setting their proposed tax cuts for individuals to expire at the end of 2025. Cuts to corporate taxes, meanwhile, are being kept permanent—undercutting the party's claim that the bill aims primarily to help middle-class families. The senators have also added the repeal of Obamacare's individual-insurance mandate to the tax bill, in a risky effort to accomplish their two highest legislative priorities at once.
Roy Moore: In a press conference, the attorney for Roy Moore continued to deny the mounting allegations that the Republican Senate candidate from Alabama sexually abused and harassed teenagers when he was in his 30s. Multiple sitting lawmakers, as well as the Republican National Committee, have withdrawn their support for Moore, and sources close to his longtime champion Steve Bannon say the Breitbart News executive has been weighing whether to distance himself from Moore. Even so, Alabama's election laws make it hard to replace or remove Moore as the GOP candidate, and his defenders risk turning sexual assault into a partisan issue.
---
Snapshot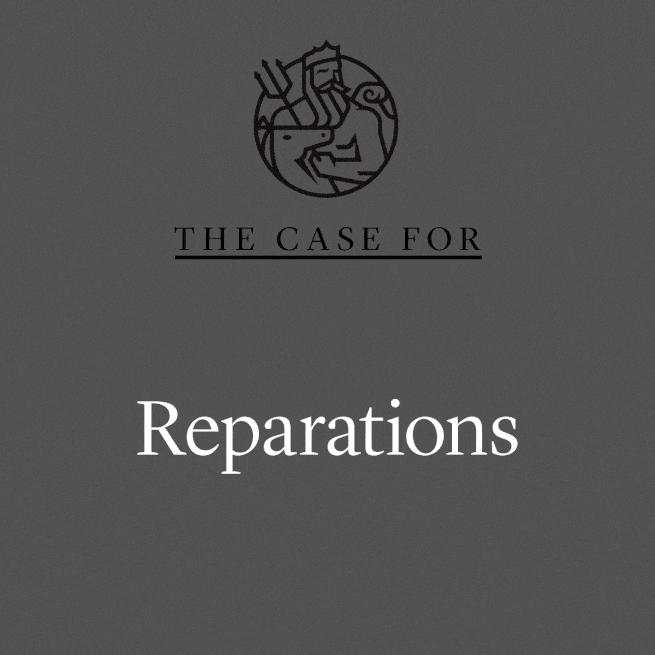 ---
Evening Read
Democrats are shockingly unprepared to fight climate change, writes Robinson Meyer:
On the one hand, Democrats are the party of climate change … On the other hand, the Democratic Party does not have a plan to address climate change. This is true at almost every level of the policy-making process: It does not have a consensus bill on the issue waiting in the wings; it does not have a shared vision for what that bill could look like; and it does not have a guiding slogan—like "Medicare for all"—to express how it wants to stop global warming.

Many people in the party know that they want to do something about climate change, but there's no agreement about what that something may be.

This is not for lack of trying. Democrats have struggled to formulate a post-Obama climate policy because substantive political obstacles stand in their way. They have not yet identified a mechanism that will make a dent in Earth's costly, irreversible warming while uniting the many factions of their coalition. These problems could keep the party scrambling to face the climate crisis for years to come.
Keep reading here, as Robinson outlines the Democrats' key obstacles to developing a climate policy.
---
What Do You Know … About Science, Technology, and Health?
A risky effort to save the vaquita from extinction went tragically wrong when one of the critically endangered marine mammals died in captivity. Meanwhile, a project to teach endangered birds raised in captivity about their natural predators is looking promising, though its method—near-death experiences—is ethically ambiguous. The good news for those concerned about extinction is that it's unlikely to come by asteroid: The meteor that collided with Earth 65 million years ago had only a 13-percent chance of causing a mass die-out, so the dinosaurs may simply have been very unlucky—and hopefully we won't be.
Can you remember the other key facts from this week's science, tech, and health coverage? Test your knowledge below:
1. Beginning in the 1930s, "road trains" made it easier to ship goods through central ____________.
Scroll down for the answer, or find it here.
2. Ross 128 b, a newly discovered, Earth-size exoplanet, is only ____________ light-years away from Earth.
Scroll down for the answer, or find it here.
3. The ____________ movement encourages its members to be vulnerable with strangers by playing games such as Handshake and the Noticing Game.
Scroll down for the answer, or find it here.
---
Look Back
In honor of The Atlantic's 160th anniversary, we're sharing one article every day to mark each year of the magazine's history. In 1867, a year before the Fourteenth Amendment was ratified, Frederick Douglass urged Congress to defend the equal citizenship of black Americans:
Statesmen of America! beware what you do. The ploughshare of rebellion has gone through the land beam-deep. The soil is in readiness, and the seedtime has come. Nations, not less than individuals, reap as they sow. The dreadful calamities of the past few years came not by accident, nor unbidden, from the ground. You shudder to-day at the harvest of blood sown in the spring-time of the Republic by your patriot fathers ...

This evil principle again seeks admission into our body politic. It comes now in shape of a denial of political rights to four million loyal colored people. The South does not now ask for slavery. It only asks for a large degraded caste, which shall have no political rights ...

Statesmen, beware what you do. The destiny of unborn and unnumbered generations is in your hands.
---
Reader Response
Following Kurt Andersen expression of admiration for several Mormon politicians while acknowledging that he finds their religious beliefs "extreme and strange," Hal Boyd takes issue with the casual mocking of Mormons:
Criticism about another's beliefs is hard to separate from judgments about a person's worth or intellectual capacities. But, ironically, it is often the very beliefs that Andersen and others criticize that have produced the prosocial Mormon behaviors so often praised …

This isn't to suggest that beliefs or truth claims are off-limits from scrutiny or rigorous debate. Rather, it means that the link between behavior and belief should prompt greater engagement with actual religious teachings, instead of straw-man caricatures. It means trying to understand why a belief that seems implausible on its face is believed and lived by otherwise rational individuals. It means seeking to understand what it is about that given belief that tends to produce virtuous behavioral outcomes.
Read Boyd's essay here.
---
Verbs
"Hell" escaped, influence limited, genes edited, cities changed.
---
Time of Your Life
Happy birthday to Patricia (a year younger than helicopters); to Wendy's daughter Kim (twice the age of Harry Potter); to Carla's good friend Mimi (13 years older than The Partridge Family); to Yolanda (the same age as Oprah Winfrey); and to Harvey (a year younger than Captain America).
Do you or a loved one have a birthday coming up? Sign up for a birthday shout-out here, and click here to explore the Timeline feature for yourself.
---