The Atlantic Daily: An Existential Threat
Jeff Sessions's testimony, two threats to human rights, how extremists get their views, and more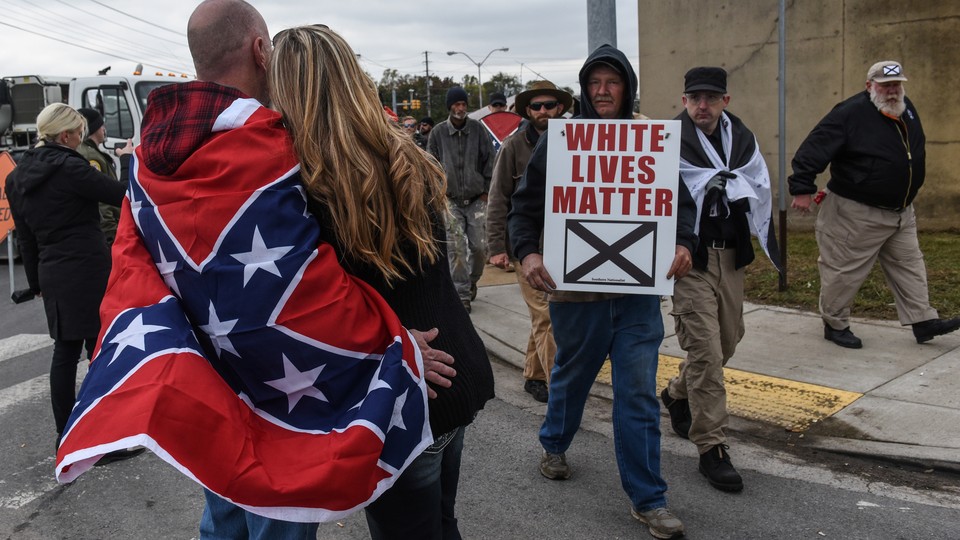 What We're Following
Campaign Communications: Attorney General Jeff Sessions defended his previous comments about the Trump campaign's contacts with Russia, stating that he had misremembered the conversations, which were described by two former campaign aides, that called his confirmation-hearing testimony into question. And Julian Assange responded to The Atlantic's report on the correspondence between WikiLeaks and Donald Trump Jr., claiming that the transparency organization's requests that the Trump campaign promote hacked emails and refuse to concede the election were made in an attempt to solicit leaks. The messages don't show that Trump Jr. crossed any criminal lines, though they do raise many questions about the campaign's communications with foreign entities.
Human Rights: On his recent trip to Asia, President Trump spoke very little about human rights, suggesting that he doesn't see promoting them as an important part of his foreign policy. One of the world's most pressing human-rights crises is the ongoing violence against Rohingya Muslims in Burma, spurred in part by the myth that Muslim "overpopulation" threatens the Buddhist majority there. Meanwhile, in Kenya, violence and crackdowns in the aftermath of a contested presidential election are worrying signs for the future of the nation's democracy.
American Extremists: The white-nationalist rally that took place this summer in Charlottesville, Virginia, brought a wide range of far-right movements to the forefront of American politics, and into conflict with one another. For some of the movements' members, the path to extremism may have started with a simple desire for belonging—but the anonymity of the internet has made spreading noxious views all the more easy, and has made proponents of these views all the more dangerous. In our December cover story, Luke O'Brien tells the story of how Andrew Anglin—the publisher of the neo-Nazi website The Daily Stormer and one of the alt-right's most powerful voices—developed his abhorrent beliefs and broadcast them to others. Read it here.
---
Snapshot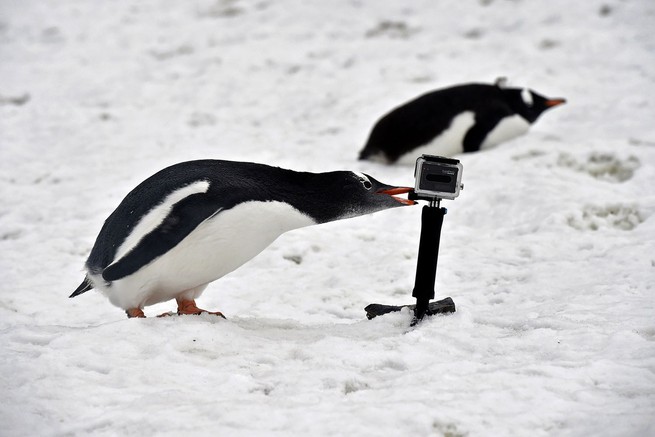 ---
Evening Read
Rebecca Newberger Goldstein reviews a new translation of Homer's The Odyssey:
Andra—"man"—is The Odyssey's first word. Instead of referring to the epic's hero by name, it evokes a stark nakedness, the state to which he will so often be reduced in the tale that unfolds. Odysseus's legendary craftiness—he devised the Trojan horse, delivering victory to the invading Greeks—is now devoted to the effort of fathoming what lurks within all those he meets: men and women, gods and goddesses, sorcerers and monsters. Is there a core of shared humanity he might arouse if he says exactly the right words—as he manages to do with the xenophobic Phaeacians, quelling their suspicions so that they invite him to tell his story and then offer him aid? Or are there Others with whom stories cannot be shared—whose sympathies cannot be engaged, whose very being poses an existential threat?
Keep reading here, as Goldstein reflects on the classical epic's lessons.
---
What Do You Know … About Business?
Cities can offer solutions to some of the world's thorniest problems. For instance, architecture firms around the world are designing skyscrapers made entirely of wood, which reduce carbon emissions and stimulate local economies. And the shutdown of the Gothamist group of local news sites spells trouble for how urban communities share information. Such cultural and economic networks are crucial to build what the writer and politician Michael Ignatieff calls a "city's moral operating system."
Can you remember the other key facts from this week's business coverage? Test your knowledge below:
1. Amazon likely paid about $250 million for the television rights to ____________.
Scroll down for the answer, or find it here.
2. The number of military veterans in the U.S. is estimated to be ____________.
Scroll down for the answer, or find it here.
3. On average, a single hearing aid costs about $____________.
Scroll down for the answer, or find it here.
---
Urban Developments
Our partner site CityLab explores the cities of the future and investigates the biggest ideas and issues facing city dwellers around the world. Gracie McKenzie shares today's top stories:
As plans for Chicago's Obama Presidential Center proceed, residents are expecting a surge of new jobs and investments, but not all are celebrating. Meanwhile, a luxury mall on a beach in Liberia also has locals worried.

The High Line's new public art is sort of a troll: "You could be forgiven for reading the art as a message to less-than-opulent New Yorkers: You've lost your place."

It's possible to build mass transit in a conservative state—the politics behind Nashville's proposed $5.2 billion initiative show how it's done.
For more updates from the urban world, subscribe to CityLab's daily newsletter.
---
Reader Response
In his October cover story, Ta-Nehisi Coates described Donald Trump as America's first white president. Stuart Rojstaczer in Palo Alto, California, reacts:
Thank you, Mr. Coates, for exposing what I saw while canvassing for Hillary Clinton in Nevada. The election wasn't about the economically bereaved. The poor white potential voters I encountered held neither Clinton nor Donald Trump in high regard. They were in such despair about their future that they were giving up on voting altogether. The Trump supporters I encountered were not only white but financially secure. They were definitely going to vote, and their motivation was almost always a sense that "America wasn't the same anymore"—a.k.a. it wasn't as white as it used to be. Coates doesn't discuss another major issue: While the rise of Trump was due to racism, the fall of Clinton was due to misogyny. Just like Trump is America's first white president, he's also America's first male president.

I heard time and time again from voters that they were "not going to vote for that bitch." They forgave Trump for his cruelty, lies, and sexual predation because he was a man and boys will be boys. But because Clinton was a woman, every flaw of hers was magnified.
More reader responses here.
---
Nouns
Diplomatic gaffe, intolerant left, zombie fungus, cranberry comeback.
---
Time of Your Life
Happy birthday to Jan's daughter Allison (a year younger than Martin Luther King Jr.'s "I Have a Dream" speech); to David (seven years older than the moon landing); to Clifton (the same age as NASA); to Arlene's son Matthew (twice the age of Wikipedia); to Ian (a year younger than color-TV broadcasting); and to Marjorie's grandson Benjamin, who at 6 is too young for the Timeline, but just the right age to get a call from an astronaut.
Do you or a loved one have a birthday coming up? Sign up for a birthday shout-out here, and click here to explore the Timeline feature for yourself.
---