The Atlantic Daily: A Moral Failing, a Choice
Roy Moore's fifth accuser, Don Jr.'s correspondence with WikiLeaks, why addicts can't just quit, and more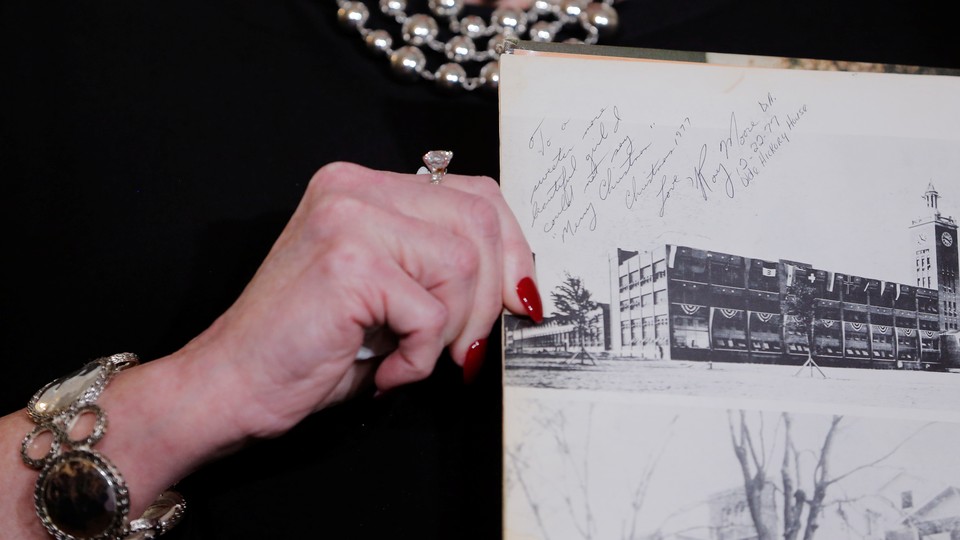 What We're Following
Roy Moore: A fifth woman, Beverly Young Nelson, has come forward with an accusation against Roy Moore, stating that the Republican Senate candidate sexually assaulted her in 1977, when she was 16. "He told me … 'You're just a child … I am the district attorney of Etowah County and if you tell anyone about this no one will ever believe you,'" Nelson said. Earlier in the day, Senate Majority Leader Mitch McConnell called on Moore to drop out of the race, building on his former, more cautious comments to say, "I believe the women, yes."
Harassment and Hypocrisy: The acts of harassment and sexual misconduct to which the comedian Louis C. K. has now admitted cast a disturbing new light on his comedy, which is confessional and sexually explicit. C. K., like Harvey Weinstein and a slew of other men who have been accused of abuses in recent weeks, had positioned himself as a feminist ally. In the 1990s, the progressive accomplishments of President Bill Clinton led some powerful feminists to defend him against allegations of sex crimes, belittling his accusers in the process. Caitlin Flanagan asks: Is it time to make things right?
Election Interference: Over the weekend, President Trump affirmed his belief that "Russia can greatly help" with America's foreign-policy challenges, including North Korea's nuclear program and the War on Terror. He also made conflicting statements about Russian meddling in the 2016 presidential election, stating that he believes both Russian President Vladimir Putin's denial of such interference and the U.S. intelligence community's conclusion that it happened. The intelligence agencies believe that the Kremlin chose the transparency organization WikiLeaks to disseminate hacked information as part of its interference campaign. The Atlantic obtained private messages, sent during and after the election, between WikiLeaks and Donald Trump Jr., the president's son and close adviser. Here's what they said.
---
Snapshot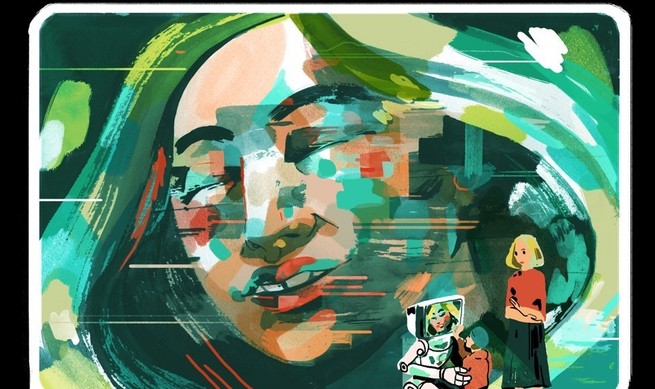 ---
Evening Read
Olga Khazan reports from Seattle, where Stacy Lenny, a harm-reduction recovery specialist, is trying to address the city's opioid crisis:
Working with the city's most economically fragile addicts has made Lenny skeptical about the typical rhetoric about addiction—that it is a moral failing, that it is a choice, that users all want treatment, that addicts should be funneled swiftly into rehab. At rehab, they might be required to "admit to being a 'junkie,' or you detox and might die, or turn your life over to God," she said.

That works for some people, but others spin through treatment and end up right back on the streets or using again. So instead of telling addicts what they need or where they should go, Lenny listens to what addicts tell her they need.
Keep reading here, as Olga examines why it's so hard for addicts to quit.
---
What Do You Know … About Education?
Studying history can feel like transcending the boundaries of time, not least because it reveals just how much the past informs the present. A new public-art project at Princeton aims to start a conversation about the school's historic ties to slavery. Black students are coming forward about the painful experience of attending schools named after Confederate figures. And in the first of a new series of essays written by veterans,Tyler Bonin, a Marine turned history teacher, argues that students today are disengaged from the wars in Afghanistan and Iraq—and that the lack of awareness could prove dangerous as this generation grows up.
Can you remember the other key facts from this week's education coverage? Test your knowledge below:
1. Michelle Nijhuis writes that studying the texts of the Western canon helped her better appreciate a version of Shakespeare's ___________, in which the characters wore fatigues.
Scroll down for the answer, or find it here.
2. Scientists tend to recommend that high-school classes should start no earlier than ___________ a.m. in order to make sure students get enough sleep.
Scroll down for the answer, or find it here.
3. In 2010, when the Iraq War had been going on for seven years, it received ____________ percent of American news coverage.
Scroll down for the answer, or find it here.
---
Look Back
In honor of The Atlantic's 160th anniversary, we're sharing one article every day to mark each year of the magazine's history. From 1865, George Bancroft evaluates Abraham Lincoln's life and legacy in the aftermath of his assassination:
In some respects Abraham Lincoln was peculiarly fitted for his task, in connection with the movement of his countrymen ... He was one of the mass of the people; he represented them, because he was of them; and the mass of the people, the class that lives and thrives by self-imposed labor, felt that the work which was to be done was a work of their own: the assertion of equality against the pride of oligarchy; of free labor against the lordship over slaves; of the great industrial people against all the expiring aristocracies of which any remnants had tided down from the Middle Age. He was of a religious turn of mind, without superstition; and the unbroken faith of the mass was like his own. As he went along through his difficult journey, sounding his way, he held fast by the hand of the people, and tracked its footsteps with even feet. His pulse's beat twinned with their pulses. He committed faults; but the people were resolutely generous, magnanimous, and forgiving; and he in his turn was willing to take instructions from their wisdom.
Read more here, and go here to see new archival stories posted every weekday.
---
Reader Response
A self-described "red-blooded veteran who enjoys guns and loves America because of its evangelical mission for freedom" joins James Fallows's ongoing reader discussion of the AR-15 rifle:
The Second Amendment was written and ratified when the French were transitioning power to a constitutional monarchy—when the idea of sovereignty was still wrapped up in the idea of kingship. When America was a radical idea. When the Declaration of the Rights of Man and the Bill of Rights were both extreme ideas, and nobody was sure whether they'd really be implemented or last. And I still think it's important.

But it is not limitless, and the Founders were wrong that it is "necessary to the security of the state" for citizens to be able to overthrow their government through violent means. I believe that was their intent. I believe it has had disastrous consequences. I also believe I'm justifying reinterpreting this because of those consequences.

So what should we do?
Read his eight solutions, and more reader responses, here.
---
Adjectives
Unnerving interview, authoritarian fashion, wooden skyscraper, caffeine campaign.
---
Time of Your Life
Happy birthday to Maralyn's daughter Aisha (twice the age of the International Space Station); to Wendy's sister (a year younger than websites); to Pat (born around the time President Eisenhower was reelected); to Chantal's boyfriend, Harold (twice the age of Wikipedia); and to Kelly's husband (13 years older than Mean Girls).
From yesterday, happy birthday to Keith (a year younger than Disneyland); to Amelia's mother (twice the age of Amazon); and to Nina's daughter (who was 10 years old when the Berlin Wall collapsed).
Do you or a loved one have a birthday coming up? Sign up for a birthday shout-out here, and click here to explore the Timeline feature for yourself.
---