The Atlantic Daily: 'Freedom From Want, Freedom From Fear'
The aftermath of the New York terror attack, what to expect from the GOP's tax plan, John Brennan's warning to Trump, and more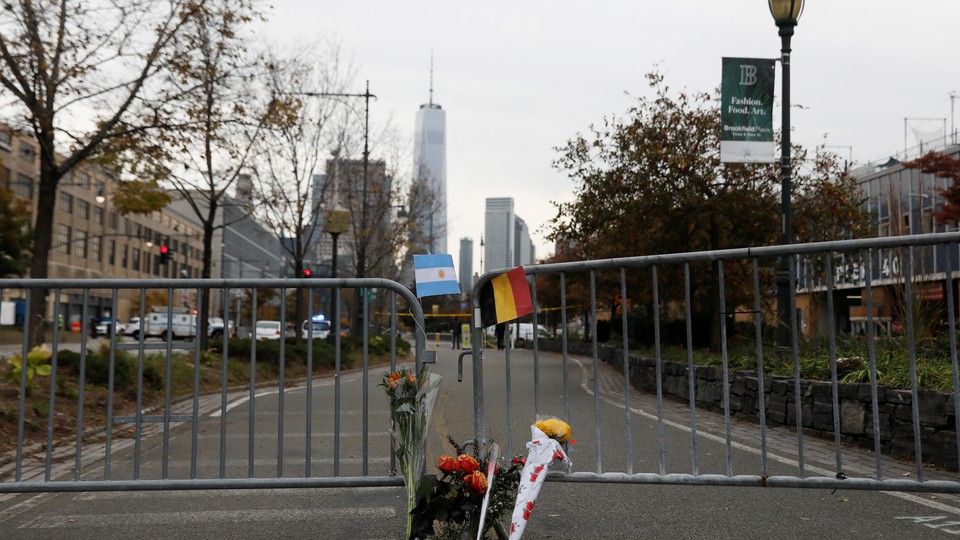 What We're Following
The Attack in NYC: Eight people were killed when a man who claimed to be inspired by the Islamic State ran down pedestrians, cyclists, and other motorists with a pickup truck. The alleged attacker has been identified as Sayfullo Saipov, a 29-year-old born in Uzbekistan. In response, President Trump called for an end to the Diversity Immigrant Visa Program, which he alleged was how Saipov came into the country, and said he will consider sending Saipov to the military prison at Guantanamo Bay as an enemy combatant. Yet as Graeme Wood writes, Saipov was evidently not a trained ISIS fighter—and his attack highlights the need for the U.S. to keep fighting more-competent militants overseas.
Tax Items: House Republicans plan to unveil their tax-reform legislation on Thursday, and the details that it contains will answer some crucial questions about the GOP's long-promised tax cuts—including who may see their taxes increase. The corporate provisions of the plan are intended to prevent companies from moving their operations abroad, but in fact create incentives for doing so. Meanwhile, the U.S. economy is performing remarkably well, and may be boosting Trump's approval ratings.
Washington and War: The deaths of four U.S. soldiers last month in Niger highlighted how little awareness lawmakers often have about what American troops are doing. As tensions between the United States and North Korea remain high, Senator Tammy Duckworth of Illinois is urging Trump in an open letter to be frank with the public about the likely consequences of war. And the former CIA director John Brennan says, "Trump unleashed is a dangerous thought."
---
Snapshot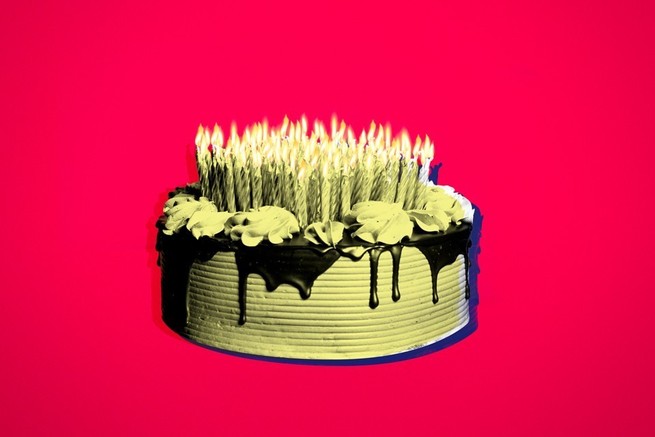 ---
Evening Read
Veronique Greenwood on how different societies define an acceptable level of risk:
It's easy to feel as if safety has a universal definition. Freedom from want, freedom from fear—aren't those what people mean when they think of safety? Perhaps, but the routes through the world to that state of being are circuitous and varied. Smoke alarms, for instance, have been required in every American bedroom since 1993. We rarely think about them, except to grouse when they go off while we're cooking. France, however, only began requiring residential smoke alarms in 2015. Switzerland, rated the safest country in the world in 2015 by one consumer-research firm, has not mandated them at all. There is not a simple, one-way progression from a state of nature to a state of safety. Even within nations, there are fundamental divisions about how we want to deal with risk.
Keep reading here, as Greenwood examines the psychology behind safety rules.
---
What Do You Know … About Science, Technology, and Health?
Yesterday was Halloween, the unofficial beginning of decorative-gourd season. It's a day devoted to celebrating fear (which can make you a better person) and the pumpkin (which, when it comes in pie-filling form, may not be what you think it is). Crows are another Halloween symbol, but the resourceful, intelligent birds may be unfairly associated with the holiday of fright. And those who spotted zombies lurking in the dark have nothing to fear—after all, undecayed corpses once indicated the holiness of saints.
Can you remember the other key facts from this week's science, tech, and health coverage? Test your knowledge below:
1. The Atlantic profited by $____________ from Facebook's Russian-ad sales.
Scroll down for the answer, or find it here.
2. The largest fungus in the world is 8,650 years old and is located in the state of ____________.
Scroll down for the answer, or find it here.
3. A condition called ____________ lung can be caused by inhaling steam mixed with vegetable oil and other chemicals.
Scroll down for the answer, or find it here.
---
Look Back
In honor of The Atlantic's 160th anniversary, we're sharing one article from each year of the magazine's history every day. From 1857, here's Edmund Quincy giving voice to our abolitionist founding principles for the first time in our pages:
Power ... is elsewhere conceded by the multitude to their rulers generally for some especial fitness, real or imaginary, for the office they have assumed. Some services of their own or of their ancestors to the state, some superiority, natural or acquired, of parts or skill, at least some specialty of high culture and elegant breeding, a quick sense of honor, a jealousy of insult to the public, an impatience of personal stain,—some or all of these qualities, appealing to the gratitude or to the imagination of the masses, have usually been supposed to inhere in the class they permit to rule over them ...

But no such consolations of delusion remain to us, as we stand face to face with the Power which holds our destinies in its hand. None of these blear illusions can cheat our eyes with any such false presentments. No antiquity hallows, no public services consecrate, no gifts of lofty culture adorn, no graces of noble breeding embellish the coarse and sordid oligarchy that gives law to us. And in the blighting shadow of Slavery letters die and art cannot live.
---
Reader Response
The members of The Masthead are having an ongoing discussion of Facebook and its role in American culture. One reader reflects:
Jean Twenge wrote recently about the corrosive psychological effects of social networks on youngsters, but this is actually true for all of us. It's easy to laugh at the little social ritual of "How are you?"–"I'm okay." But it's a symptom of a serious problem: that if you're not "okay," it's frowned upon, and we don't know how to deal with you. All of us, most of the time, carry around a lot of emotional baggage. We're trained to hide it, to wear our smiling masks, but face-to-face we crack the littlest bit, and people who pay attention can tell.

Not on Facebook. Online "reality" is even more sanitized. Thus, engaging too deeply with it just leads to more loneliness. I would be curious to see how the emotional color of people's Facebook interactions varies across cultures. Maybe there are other countries where people behave more authentically online and have more meaningful interactions. But I don't think it's likely.
You can join the discussion with Atlantic editors and fellow readers in our new premium membership program, The Masthead. Sign up here.
---
Nouns
Mystery plague, language evolution, ticket prices, "returnee's release."
---
Time of Your Life
Happy birthday to Donna (a year younger than T-shirts); to John (born around the time that Harry Truman was elected president); to Kristen (a year younger than The Lord of the Rings); to Carol (twice the age of hip-hop records); to Kate's son Burke (the same age as Rihanna); and to Neeharika (born around the time that East Berlin opened its border)—all of whom share a birth date with The Atlantic.
Do you or a loved one have a birthday coming up? Sign up for a birthday shout-out here, and click here to explore the Timeline feature for yourself.
---