The Atlantic Daily: Rules and Religion
Obamacare's birth-control mandate reversed, the rules of the gun-control debate, the definition of "white supremacy," and more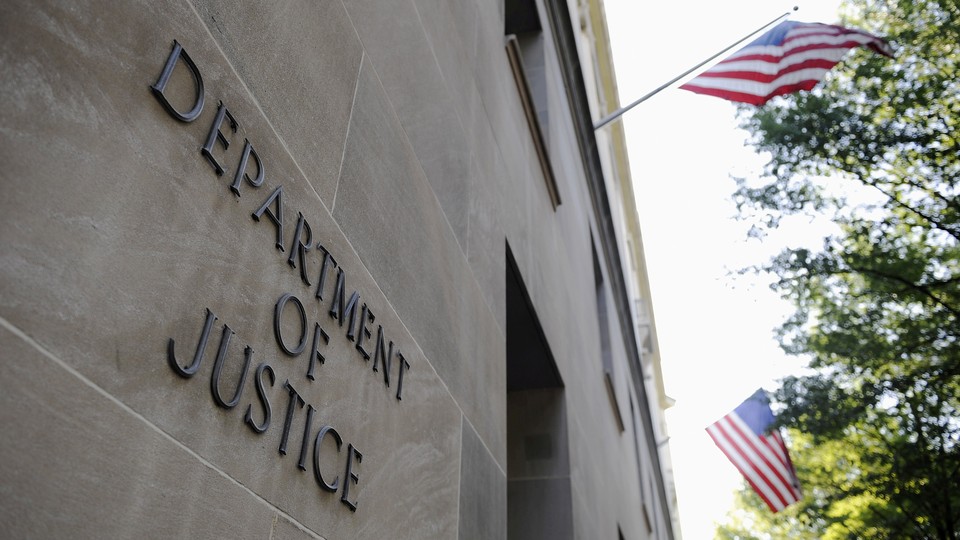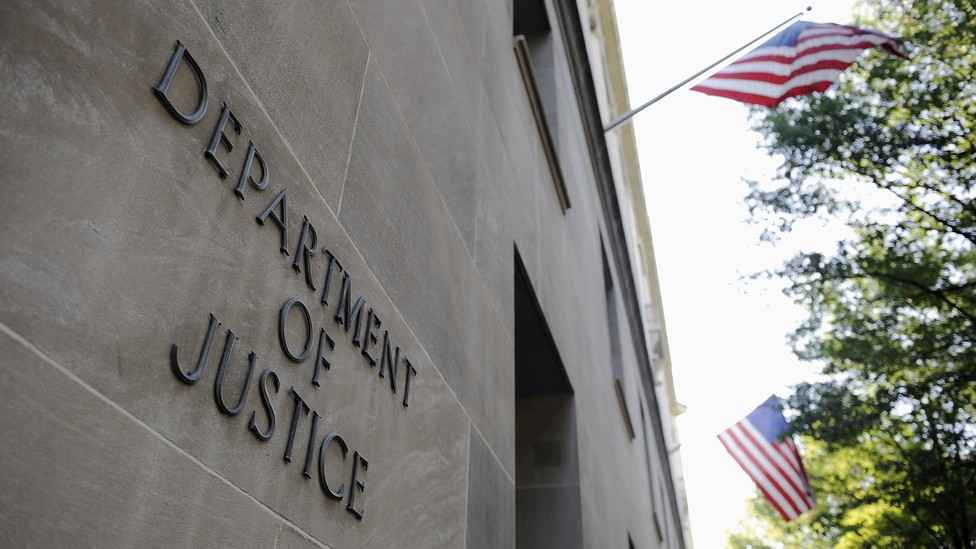 What We're Following
Religious Liberty: In a government-wide memo, Attorney General Jeff Sessions instructed U.S. agencies to give greater weight to religious-liberty claims for exemption from federal laws and regulations. The new guidance is intended to protect religious liberty, but risks leaving women and LGBT Americans more vulnerable to discrimination. Accordingly, the Trump administration also reversed the Affordable Care Act's mandate that employers cover birth control, a key piece of the legislation that religious institutions had long contested.
Responding to Violence: In the wake of Sunday's shooting in Las Vegas, some politicians expressed "thoughts and prayers" for the victims and their families, prompting others' anger that they'd failed to translate sympathy into political action. Yet sincere thoughts and prayers could help policymakers to develop the focus and empathy they need to address gun violence. And after that? David Frum outlines the political rules of the gun-control debate—and the common-sense solutions they risk obscuring.
Hateful Speech: The racial elements of the movement that brought President Trump to office have led to heated controversy over how the term "white supremacy" should be defined. And the ACLU is facing internal divisions over whether the organization should continue to defend the free speech of hate groups—a decision that could have serious consequences for the most vulnerable groups' civil rights.
---
Snapshot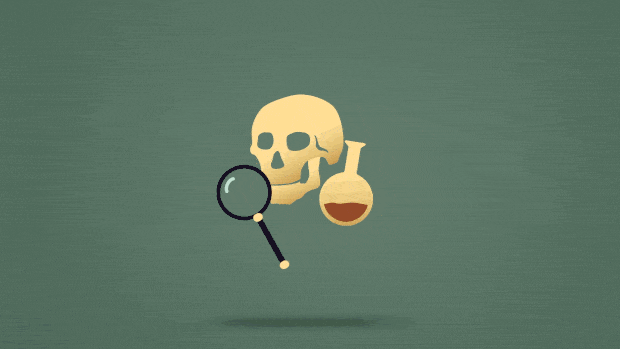 ---
Who We're Talking To
David O'Sullivan, the EU's ambassador to Washington, defends why the U.S. shouldn't withdraw from the Iran nuclear deal.
Bret Baier, the Fox News host, discusses his discomfort with Trump's attacks on the mainstream media.
Toby Keith, the country star, describes his political beliefs and where they diverge from his public image.
---
Evening Read
Ed Yong describes a beautiful natural phenomenon:
At first, they look like stars. I see them as I gaze upward at the ceiling of a flooded, pitch-black cave—hundreds of blue pinpricks. As my eyes habituate to the darkness, more and more of them resolve, and I see that they are brighter and more densely packed than any starry field. And unlike the night sky, these lights don't appear as a flat canvas, but as a textured one. Some are clearly closer to us than others and they move relative to each other, so the whole tableau seems to undulate gently as our boat sails beneath it. These lights are not astrological, but entomological. They are produced by insects called glowworms.
Keep reading here, as Ed explains the science behind the glowworms' beauty—which, for insects, conceals a death trap.
---
What Do You Know … About Culture?
Current events continued to take center stage in the late-night landscape, with Jimmy Kimmel giving a heartfelt and tear-filled monologue about the Las Vegas shooting and gun control. On the Saturday Night Live season premiere, the musical guest Jay-Z wore a jersey in support of Colin Kaepernick, whose protest against racial inequality and police brutality has led some to call for athletes to "stick to sports," while it's led others to skip the current football season until the former 49ers quarterback is signed to a new team. And the Daily Show alum Jordan Klepper is trying to fill Stephen Colbert's shoes with his satirical commentary, but David Sims thinks he could take it even further.
Can you remember the other key facts from this week's culture coverage? Test your knowledge below:
1. The last time the No. 1 song on the Billboard Hot 100 was by a female artist entirely unaccompanied by a male was in the month of ____________ 2016.
Scroll down for the answer, or find it here.
2. Jose Altuve, currently the shortest player in baseball, has hit ____________ home runs this season.
Scroll down for the answer, or find it here.
3. The first Playboy Club opened in the city of ____________ in 1960.
Scroll down for the answer, or find it here.
---
This Week on Radio Atlantic
The Miseducation of Ta-Nehisi Coates: In his new book, We Were Eight Years in Power, The Atlantic's national correspondent Ta-Nehisi Coates writes about the past eight years of his career—his pursuit of an understanding of America, and his route to becoming a celebrated author. In this episode of Radio Atlantic, our cohosts Matt, Jeff, and Alex each conduct an interview with Ta-Nehisi about what he's found. Listen and subscribe here.
---
Poem of the Week
From our November 1997 issue, "The New World" by Philip Levine:
Thus would there be a letter sent across
an ocean and a continent, and thus
would Sadie waken to the news of wealth

without limit in the bright and distant land,
and thus bags were packed and she set sail
for America. Some of this is true.
---
Reader Response
Shayla Love wrote about how cultural differences could shape the symptoms of depression that people experience. An American reader who lives in Germany says the same rings true for treatment:
In the U.S. plowing on through and sucking it up (and self-medicating) are the norm, which probably has as much to do with culture as with the health care system. Here in Germany the idea of sucking-it-up and plowing-on-through is seen as absurd—when people feel ill they should go to the doctor and are usually told to stay home until they're better.

But what really struck me here is the lack of psycho-babble. When Germans have emotional problems, they tend to focus on what should be done. Too much stress at work, then the doctor may prescribe a session with the employer to see about adjusting job responsibilities, or a series of job-counseling and evaluation sessions to see if it's time to look for / train for a new job.
Read the article here.
---
Verbs
Mascots mentored, AIM eulogized, death spirals escaped, swamps beloved.
---
Time of Your Life
Happy birthday to Barbara's wonderful daughter Sara (a year younger than The Simpsons); to James's girlfriend, Lucy (twice the age of Wikipedia); to Susan's friend and confidante Ruth (8 years older than the moon landing); to Sarah's husband, Steven (a year younger than Martin Luther King Jr.'s "I Have a Dream" speech); to Katie's husband (13 years older than Freaks and Geeks); from Shei to Dave (the same age as CDs); to Damien (twice the age of graphical web browsers); and to Danielle's son Dwayne, who at 9 is too young for the timeline, but just old enough to think of infrastructure solutions.
Tomorrow, happy birthday to Ikram (twice the age of Twitter); to Jo (a year younger than commercial bar-code scanning); to Hugh's partner Jacky (the same age as televised presidential addresses); to Sharon's sister Lauren (twice the age of Macintosh computers); to Sasha's husband, Randy (born around the time Voyager 1 was launched); to Trevor's father, Desmond (a year younger than DC Comics); and to Michele's granddaughter Michaela, who at 6 is too young for the timeline, but just the right age to get a call from an astronaut.
Do you or a loved one have a birthday coming up? Sign up for a birthday shout-out here, and click here to explore the Timeline feature for yourself.
---
This newsletter won't publish on Monday due to the Columbus Day holiday, but we'll be back as usual on Tuesday, October 10.
---