The Atlantic Daily: Policies Under Pressure
The Justice Department's reversal of protections for transgender rights, the 2017 Nobel Prize in Literature, a student's death at a Penn State fraternity, and more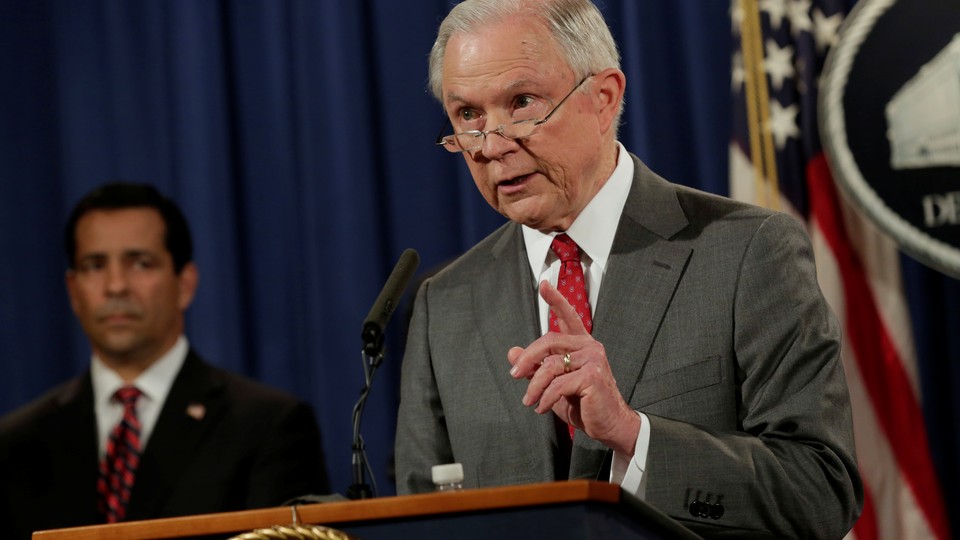 What We're Following
In Government: Amid reports of tension between himself and Secretary of State Rex Tillerson, President Trump called on Twitter for a Senate investigation into "Fake News Networks," a request that in context amounted to calling for censorship of unflattering stories. House Republicans took the first step toward enacting their plans for tax reform by passing a budget. And the Department of Justice announced it would no longer interpret Title VII to prohibit workplace discrimination based on gender identity—reversing the Obama administration's policy since 2014, and setting the stage for a fight over transgender rights that could reach the Supreme Court.
Artists Honored: The British novelist Kazuo Ishiguro was named the 2017 winner of the Nobel Prize in Literature. The Nobel Committee cited his achievement of revealing "the abyss beneath our illusory sense of connection with the world"—work he accomplished, according to a 2014 essay, in part by giving himself the freedom to write badly. And the Rock and Roll Hall of Fame announced an eclectic list of nominees for 2018, including Bon Jovi, Radiohead, and—for the first time—Nina Simone.
Kids in Need: A new report finds that the U.S. child-poverty rate fell to a record low in 2016, with 15.6 percent of kids—about 11.5 million—living in impoverished households. Nationwide, the rate has declined by nearly half since 1967, primarily thanks to government programs and policies like food stamps and the Earned Income Tax Credit. But for the more than 200,000 K-12 students in California who lack stable housing, poverty remains a major stumbling block to attending and succeeding in school.
---
Snapshot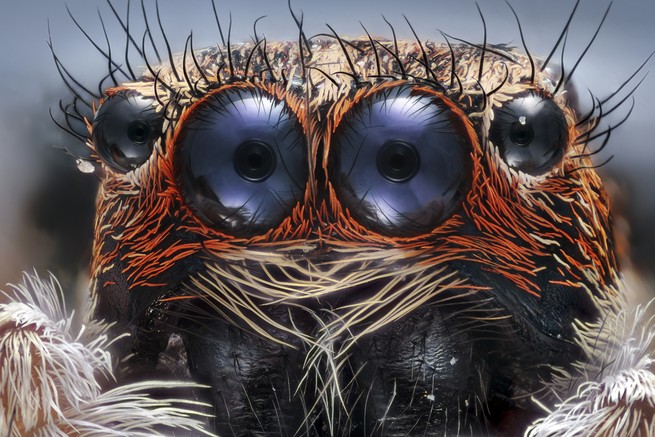 ---
Evening Read
Caitlin Flanagan on the death of Tim Piazza, a Penn State student who died after falling down a flight of stairs during a fraternity hazing:
Tim Piazza's case … has something we've never seen before. This time the dead student left a final testimony, a vivid, horrifying, and inescapable account of what happened to him and why. The house where he was so savagely treated had been outfitted with security cameras, which recorded his long ordeal. Put together with the texts and group chats of the fraternity brothers as they delayed seeking medical treatment and then cleaned up any traces of a wild party—and with the 65-page report released by a Centre County grand jury, which recommended 1,098 criminal charges against 18 former members and against the fraternity itself—the footage reveals a more complete picture of certain dark realities than we have previously had.

Once again, a student is dead and a family is shattered. And all of us are co-authors of these grim facts, as we grant both the fraternities and their host institutions tax-exempt status and allow them to carry on year after year with little change. Is it time we reconsidered what we're doing?
Keep reading here, as Flanagan investigates the chain of events that led up to Tim's death, and how it could have been stopped.
---
What Do You Know … About Global Affairs?
Spain is in turmoil over a much-contested independence referendum held on Sunday by the region of Catalonia. The Spanish government declared the vote illegal based on a 2010 ruling from the country's Constitutional Court, and—in a move that may have inadvertently increased separatist sentiment—attempted to stop it by sending national police officers to confiscate ballots and block access to polling stations. Hundreds of would-be voters were injured. According to Catalan officials, only 42 percent of eligible Catalan voters voted in the referendum, but 90 percent of those who did voted for independence, and uncertainty over how the results will be implemented is leading to a constitutional crisis.
Can you remember the other key facts from this week's global affairs coverage? Test your knowledge below:
1. At the black-market exchange rate, the average monthly salary in Venezuela amounts to roughly $____________.
Scroll down for the answer, or find it here.
2. The former Iraqi president ____________ passed away on Tuesday.
Scroll down for the answer, or find it here.
3. Next summer, the country of ____________ will hold a referendum on whether to relax its stringent anti-abortion laws.
Scroll down for the answer, or find it here.
---
Urban Developments
Our partner site CityLab explores the cities of the future and investigates the biggest ideas and issues facing city dwellers around the world. Adam Sneed shares today's top stories:
You've probably heard that more Americans are renting, often because of rising housing costs, lower wages, and mounting debt. But renting is gaining traction among highly paid, highly educated households, too. Call it the rise of the rich renter.

Urban Americans want to stay in their neighborhoods as they age. The big question, though, is if cities are prepared to accommodate them.

The bidding war over Amazon's HQ2 is contentious, and the economic incentives on the table are going to be extreme. But just how far are cities willing to go to lure in a tech giant?
For more updates from the urban world, subscribe to CityLab's daily newsletter.
---
Reader Response
Jerry Useem wrote about why IBM—the same company that pioneered telecommuting in the 1980s—is calling workers back into the office to boost productivity. This reader is skeptical:
In today's world where open office plans are the new normal, "collaborative efficiency" is a pipe dream even if you force everyone to be physically located at the office. Why? Because without proprietary office space to deaden the sound, it's so darn noisy! Workers are either (a) wearing noise-canceling headphones/have their earbuds in listening to music, or (b) they are away from their desks, squirreled away in some closed conference pod with their laptop so they can get their work done. Hunting people down when they're not at their desk is the definition of non-productive. And even when they are at their desk, you have to wave a hand in front of their faces to get their attention. Not buying this idea that working from home is unproductive. It may decrease camaraderie, possibly, but not productivity. I am far more productive when I can concentrate.
Read more on the future of office space here, and check out readers' recommendations for the music that helps them concentrate here.
---
Verbs
"Thoughts and prayers" evaluated, safe-injection sites protected, 2017 presaged, history marked.
---
Time of Your Life
Happy birthday to David's daughter Matilda (a year younger than Google); to Brian (twice the age of Microsoft Windows); to Odalis (the same age as the Olympic gymnast Gabby Douglas); and to Alexander (twice the age of Harry Potter).
Do you or a loved one have a birthday coming up? Sign up for a birthday shout-out here, and click here to explore the Timeline feature for yourself.
---