The Atlantic Daily: 'An Honorable Man'
The message of Manafort's indictment, John Kelly's Civil War comments, America's next recession, and more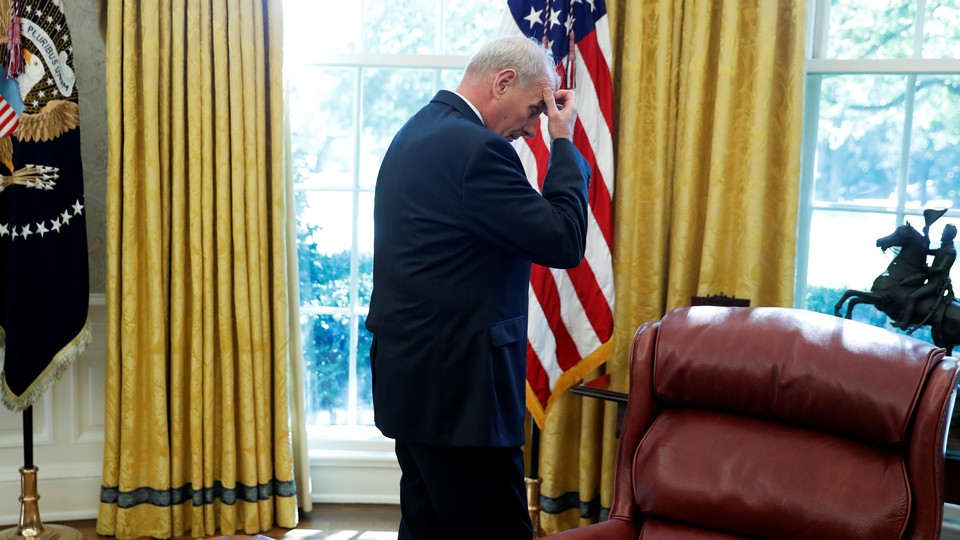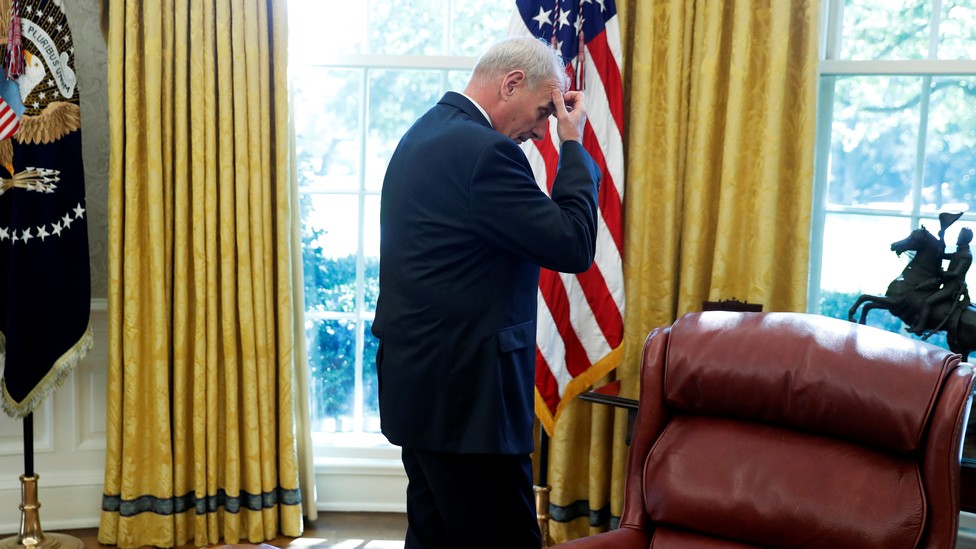 What We're Following
Russian Ties: The indictment of the former Trump campaign chair Paul Manafort, who made a fortune as a political consultant to kleptocrats, stands as a rejection of corrupt regimes' international legitimacy. While it's still not clear exactly where Manafort fits into Special Counsel Robert Mueller's investigation of Russia's interference in the 2016 presidential election, George Papadopoulos, a foreign-policy aide to the campaign who took a plea deal, may have been cooperating with investigators in secret since his July 2017 arrest. Meanwhile, Facebook executives are testifying before the Senate Intelligence Committee on how disinformation campaigns by Russian trolls may have influenced the election—and what they say might reveal how far the social-media platform has outstripped its creators' control.
The President's Checks: White House Chief of Staff John Kelly described the Confederate General Robert E. Lee as "an honorable man" and attributed the Civil War to the "lack of an ability to compromise"—a widespread perception that runs counter to the consensus among historians that the war was fought over slavery. The comments echoed similar statements from the president, which suggests that Kelly is less an ideological foil to Trump than some observers have hoped. Who is in a position to put a check on the president? James Fallows calls on Congressional Republicans to step up.
Middle Eastern Involvement: In the wake of Iraqi Kurds' recent failed bid for independence, Joost Hiltermann traces the history of the Kurds' alliance with the United States, and why the lack of American support for Kurdish independence caught them off guard. And the former Secretary of Defense Ash Carter recounts how the Obama administration developed a plan to defeat the Islamic State's dreams of a caliphate, and how the Trump administration completed the campaign.
---
Snapshot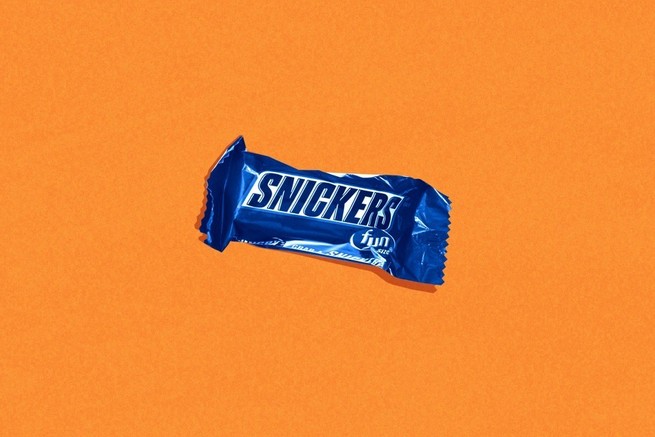 ---
Who We're Talking To
Jimmy Chin, a professional climber, describes how photography helps him share what he sees as "the deeper meanings and ideas" behind his sport. Watch the animated interview here.
George Clooney, the actor and director, explains the intent behind his new film, Suburbicon, which has puzzled many reviewers.
Colin Nissan, the author of the classic humor piece "It's Decorative Gourd Season, Motherfuckers," shares the origins of the essay and his true feelings about fall.
---
Evening Read
Annie Lowrey on America's next recession:
Maybe it will start with a failed initial public offering, followed by the revelation of widespread fraud in Silicon Valley. Perhaps energy prices will spike, sapping the finances of anyone who drives a car to work. Maybe a foreign crisis will cause a credit crunch, or President Trump will spark a global trade war. A recession might seem like a distant concern, with the latest data showing that the current, extraordinarily long economic expansion just keeps humming along. But one will hit eventually, for some reason or another—that's how economies work. And when it does, the country won't be ready.
Keep reading here as Annie explains why.
---
What Do You Know … About Business?
As the U.S. employment forecast published last week suggests, economic inequality—by income, geography, and other measures—is here to stay. This can crop up in troubling and surprising ways: Sexual harassment can be more persistent in low-profile, low-wage industries, where there's less hope for a house-clearing Weinstein Effect. America's most innovative cities can also be the most economically segregated. Secession movements around the world cite geographic concentrations of wealth among their arguments for independence. Even cookbooks bear traces of socioeconomic differences over centuries.
Can you remember the other key facts from this week's business coverage? Test your knowledge below:
1. The average monthly rent in a trailer park in the U.S. is about $____________.
Scroll down for the answer, or find it here.
2. The Bureau of Labor Statistics projects that the U.S. economy will add ____________ million jobs over the next 10 years.
Scroll down for the answer, or find it here.
3. The tech company ____________'s global ad revenue is bigger than that of Facebook, Alibaba, Baidu, Twitter, Amazon, and Snap combined.
Scroll down for the answer, or find it here.
---
Urban Developments
Our partner site CityLab explores the cities of the future and investigates the biggest ideas and issues facing city dwellers around the world. Gracie McKenzie shares today's top stories:
For more updates from the urban world, subscribe to CityLab's daily newsletter.
---
Reader Response
Arthur C. Brooks wrote about how fear can be a tool for moral self-improvement. This reader can relate:
I remember once getting a girl pregnant while I was engaged to someone else. I was terrified. Not of having a child, but of the shame of publicly admitting what I had done and having to call off the wedding. Of my parents and her parents (whom I had grown fond of) finding out. Of the shame that would forever accompany my being just another black baby daddy. And I genuinely wanted to be a better person and never expose myself to that type of situation again.
---
Verbs
Nuclear war averted, consensus diluted, crows defended, studies skewed.
---
Time of Your Life
Happy birthday from Susan to Kimberly (the same age as nasa); to a second Susan's newest family member, Allahandro (the same age as the Swift-Tuttle comet); to Aurora (a year younger than Apple); and to Bukie (13 years older than Freaks and Geeks).
Do you or a loved one have a birthday coming up? Sign up for a birthday shout-out here, and click here to explore the Timeline feature for yourself.
---