The Atlantic Daily: Building Up Suspense
Mueller's first indictments, the next Fed chair, Joan Didion's life, and more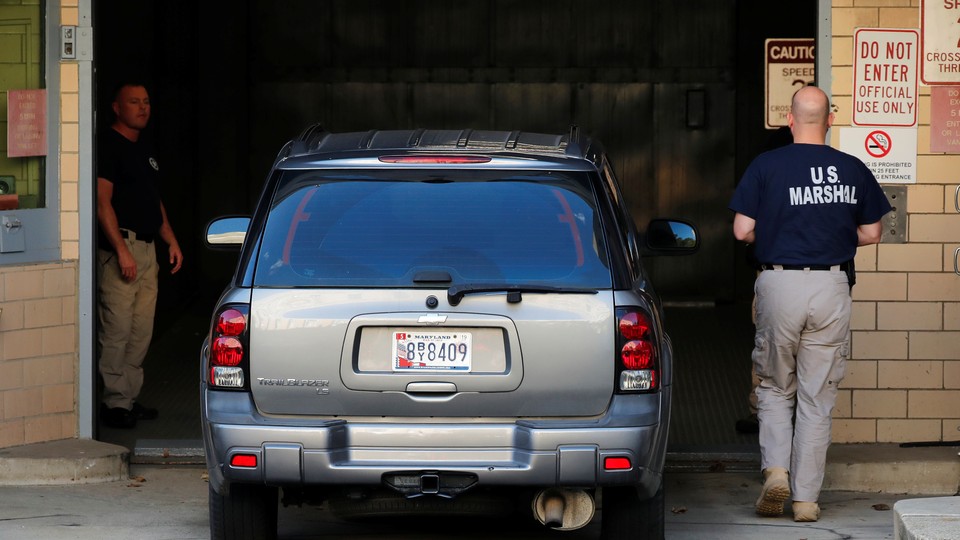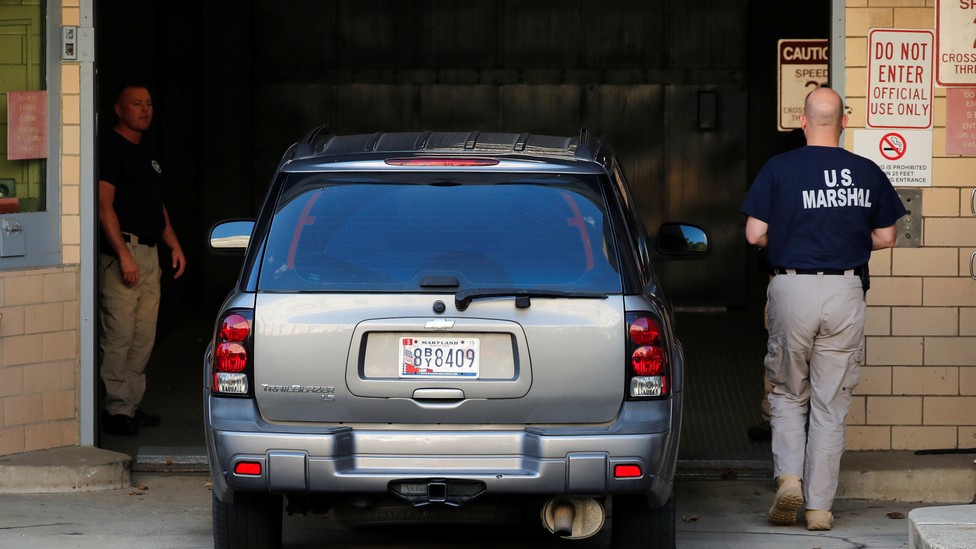 What We're Following
Mueller's Move: Paul Manafort, the former chair of the Trump campaign, and his business partner Rick Gates are pleading not guilty to an array of financial crimes after Special Counsel Robert Mueller issued the first indictments in his wide-ranging probe into Russian interference with last year's presidential election. Mueller's team also announced a plea agreement with George Papadopoulos, a foreign-policy aide to the campaign, who admitted to making false statements to the FBI about his contacts with Russia. As the investigation unfolds, Democratic lawmakers are warning President Trump not to interfere, while many Republicans have declined to comment—but their silence could come back to haunt them.
Meanwhile, Back at the Executive Branch: Trump is expected to announce his choice for the chair of the Federal Reserve this week. Jerome Powell, who's served on the Fed's board since 2012, is seen as the top contender for the job of controlling U.S. monetary policy—but Trump has been building up suspense about the appointment, leading to speculation on the finalists. And a federal court issued a preliminary injunction on Trump's ban on transgender people serving in the military, with Judge Colleen Kollar-Kotelly writing that the ban likely violates transgender service members' Fifth Amendment rights.
Scientific Discoveries: New research on multidrug-resistant staph, the antibiotic-resistant superbug that can cause life-threatening infections, indicates that bacteria's resistance to antibiotics can begin evolving even before they encounter drugs. And astronomers' new ability to detect neutron-star collisions may enable them to determine how fast the universe is expanding, thus settling one of the biggest debates in their field.
---
Snapshot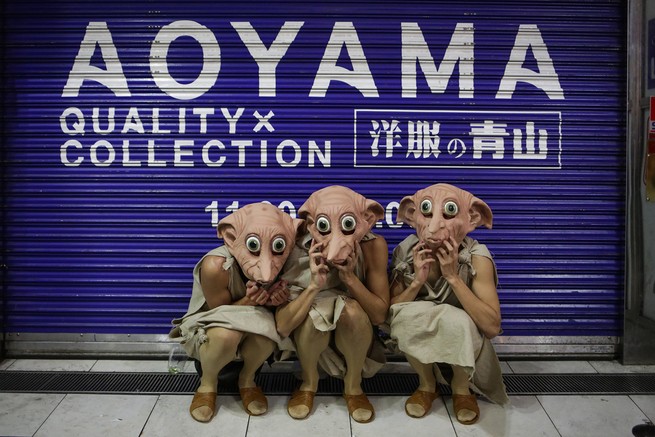 ---
Evening Read
Megan Garber reviews a new documentary on the writer Joan Didion's life:
Didion is an essayist who is also an impressionist. The words smear and splash and streak and—through precision and, you have to assume, a bit of magic—conspire to make the whole … This interplay of words and pictures—the alchemy of the image—takes on, in Didion's writing, whether fiction or confession or reporting or cultural criticism, the cadences of a philosophy. To write, Didion suggested, is not merely to seek oneself; it is also to put one's faith in the notion that order can be found in this tangled and messy world—to trust in, as she put it, "the grammar in the picture."

Didion the alchemist: How would you possibly translate that to the screen? How do you make a film about a writer—about, indeed, the act of writing—that isn't hopelessly ponderous or ridiculously pompous or, worst of all, boring? For Griffin Dunne, Didion's nephew and the director of the Netflix documentary about her, Joan Didion: The Center Will Not Hold, the answer seems to have been straightforward: Take Didion's advice. Embrace impressionism. Find—and then believe in—the grammar in the picture.
Keep reading here, as Megan describes how Joan Didion: The Center Will Not Hold adds nuance to Didion's public persona.
---
What Do You Know … About Education?
Last week's Education section featured stories on the littlest students and those taking care of them. As states amp up education requirements for early-childhood workers, many longtime preschool teachers are afraid of losing their job, and apprenticeship programs are stepping in to offer on-the-job training. And psychologists say that kids' quirky art is more than just adorable—much of what researchers once dismissed as unsophisticated shapes and scribbles is imbued with deep intention and impressive creativity.
Can you remember the other key facts from this week's education coverage? Test your knowledge below:
1. Black and Hispanic students make up ____________ percent of New York City's public-school population.
Scroll down for the answer, or find it here.
2. A new, bipartisan bill called the College ____________ Act would require colleges to report data on students' progress to the federal government, removing an existing ban on the government's ability to collect such data.
Scroll down for the answer, or find it here.
3. Children tend to draw a human figure as a circular head with arms and legs jutting out of it; to psychologists, this figure is known as a ____________.
Scroll down for the answer, or find it here.
---
Look Back
On this day in 1953, former U.S. Secretary of State George C. Marshall was awarded the Nobel Peace Prize for his Marshall Plan, which helped rebuild Europe after World War II. In our August 1964 issue, former President Dwight D. Eisenhower remembered Marshall with this tribute:
He was one of the three or four men whom, in positions of great responsibility, I have rated—in my own mind—as the most distinguished in character, ability, and leadership …  I found myself wishing that he could have understood how much he had meant to America, how much his fellow citizens appreciated the vision that impelled him in the late thirties and early forties to labor so hard to prepare the nation for the probability of its entry into the war and against pacifistic tendencies that almost defeated the draft law.

I thought of his moral courage, calmness, and wisdom after the war began in directing the mobilization and worldwide deployment of great armies and air forces; of the readiness and selflessness he displayed in forsaking all his own cherished plans as he undertook new and onerous duties in the afternoon of his life. These and a myriad of other things, I prayed that he might fully understand. But his modesty would have rejected any effort of others to tell him.
---
Reader Response
Cindy Lamothe wrote about how some children who have to take care of their parents or younger siblings become compulsive caretakers when they grow up. This reader is surprised by the finding:
I did way too much caretaking of my younger sister because my narcissistic mother was off doing her own thing. I always knew I didn't want to have kids, and partly it's because I feel like I did that already.
Another reader had the opposite experience:
Being a good father was one of the most healing things in my life. The greatest fear, at least for me, was that I would be like [my parents]. Seeing myself be a good parent was the end realization of myself as a whole person. Not anything like them.
More readers recall how family history influenced their decisions about parenthood here.
---
Adjectives
Humongous fungus, real monster, controversial squash, decorative gourd.
---
Time of Your Life
Happy birthday to our social-media fellow, Jordan (one-seventh the age of The Atlantic). And from yesterday, happy birthday to Jake (a year younger than The Lord of the Rings).
Do you or a loved one have a birthday coming up? Sign up for a birthday shout-out here, and click here to explore the Timeline feature for yourself.
---