The Atlantic Daily: Party Lines
Border-wall prototypes, the GOP's identity, the Weinstein Effect, and more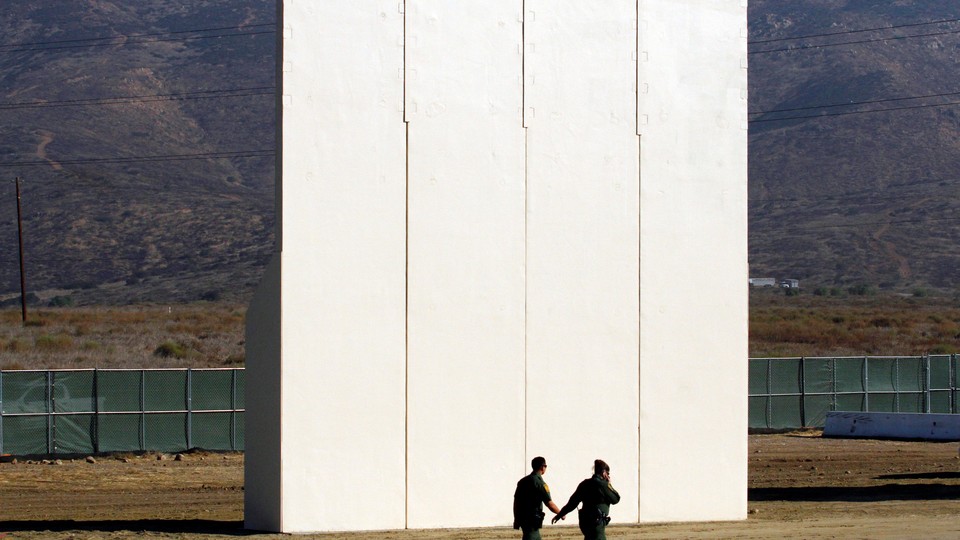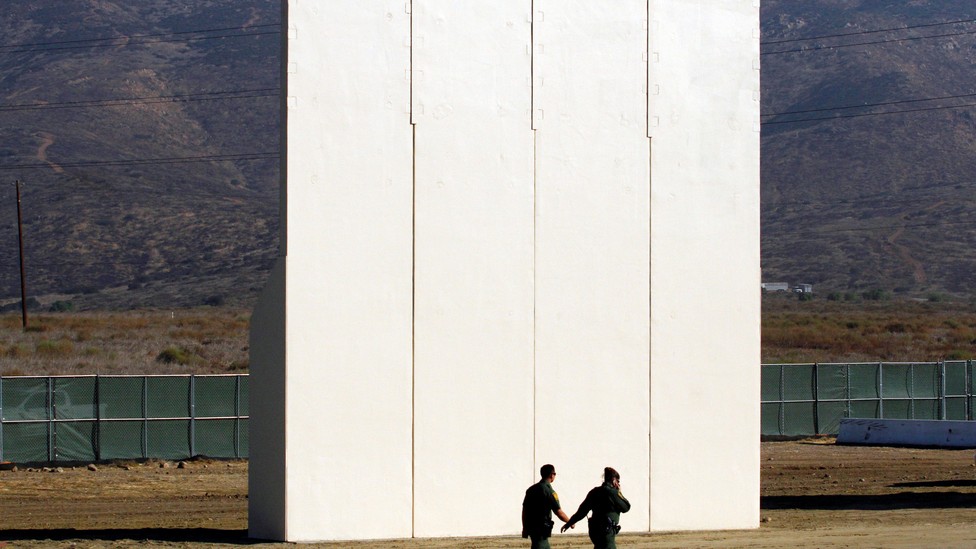 What We're Following
Presidential Priorities: President Trump declared the opioid crisis a national public-health emergency in a speech that showed compassion for those struggling with addiction and outlined additional recommendations made by his commission on opioids. The declaration will grant more flexibility for state and federal resources to be used to address addiction, but will make few additional funds available. Meanwhile, the administration is evaluating eight prototypes for the border wall—one of Trump's key campaign talking points—but some security experts doubt that the wall will serve its purpose.
The Party Line: After a series of harsh critiques by departing lawmakers such as Jeff Flake and Bob Corker, Trump tweeted that observers must not "underestimate the UNITY within the Republican Party." Indeed, writes David Graham, the criticisms indicate a shift in party identity. And House Republicans came together to pass the Senate's budget proposal, paving the way for the party to pass its tax-reform plan without being stopped by a filibuster.
Seeking Justice: A draft bill in the Senate would change the way federal prosecutors pursue convictions, requiring juries to find proof of criminal intent for federal offenses in cases where the standard for intent isn't legally specified. And the abuse allegations against the film executive Harvey Weinstein have led to a string of revelations about other high-profile men in media and entertainment—yet the "Weinstein Effect" is unlikely to help stop harassment in industries with less accountability and public scrutiny.
---
Snapshot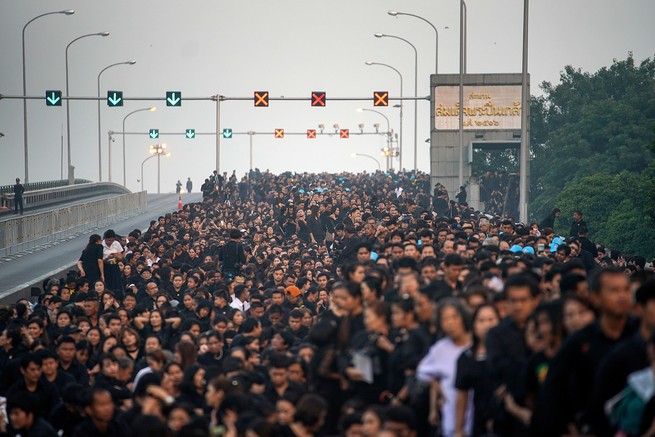 ---
Evening Read
Cindy Lamothe on the plight of kids who have to act like parents:
Laura Kiesel was only 6 years old when she became a parent to her infant brother. At home, his crib was placed directly next to her bed, so that when he cried at night, she was the one to pick him up and sing him back to sleep. She says she was also in charge of changing his diapers and making sure he was fed every day. For the majority of her early childhood, she remembers, she tended to his needs while her own mother was in the depths of heroin addiction …

She started breaking out in severe hives for months at a time, which she believes were triggered by the "burden of loneliness and responsibilities at that age." Becoming responsible for an infant at such a young age came with a toll, she explained. "I sometimes picked on my brother or was quick to shove or slap his arm because I was overwhelmed and didn't know how to handle the shrieks of a 2-year-old when I was 8."
Keep reading here, as Cindy outlines how the form of abuse known as "destructive parentification" can follow people into adulthood.
---
What Do You Know … About Global Affairs?
Despite a referendum in which more than 98 percent of voters in Iraqi Kurdistan said yes to secession, the United States isn't supporting statehood for its Kurdish allies. Washington sees the referendum as unconstitutional, especially because it included the disputed city of Kirkuk. And in Spain, following Catalonia's vote for independence in a contested referendum, the national government is imposing direct rule over the region, inviting comparisons to the country's four decades of dictatorship under Francisco Franco. At the heart of the debate over both independence movements is the question of what constitutes statehood—and under the criteria set by the international community, many would-be sovereign nations don't qualify.
Can you remember the other key facts from this week's global coverage? Test your knowledge below:
1. Trump's newest executive order on U.S. refugee policy establishes a ____________-day review period for applications from 11 "higher risk" countries.
Scroll down for the answer, or find it here.
2. President Trump's international favorability rating is ____________ percent.
Scroll down for the answer, or find it here.
3. About 4,000 ____________ soldiers are stationed across the southern Sahara region in an ongoing counterterrorism effort known as Operation Barkhane.
Scroll down for the answer, or find it here.
---
Urban Developments
Our partner site CityLab explores the cities of the future and investigates the biggest ideas and issues facing city dwellers around the world. Gracie McKenzie shares three of today's top stories:
For more updates from the urban world, subscribe to CityLab's daily newsletter.
---
Reader Response
Derek Thompson wrote about a new government report that predicts caring for the elderly will be among America's fastest-growing occupations through 2026. This reader wonders:
What elderly people are going to be hiring all of the personal-care assistants/medical help? Care's expensive—my dad's in an assisted-living facility, and it's costing him over $5K a month. He's got the money, but most of those in his situation don't. It's one thing to project the need; it's another to understand who will be paying for it.

I continually read how few are prepared financially for retirement—how little in savings most have, how few have anything put aside. Given the lack of resources for even the basics, how will these people afford the care that the job-growth projections imply?
More on how some seniors are finding alternatives to assisted-living homes here.
---
Adjectives
Excessive secrecy, alien majesty, war games, Stranger Things.
---
Time of Your Life
Happy birthday to Mike (a year younger than The Lord of the Rings books) and to Dixie's son Joel (the same age as Google News).
Do you or a loved one have a birthday coming up? Sign up for a birthday shout-out here, and click here to explore the Timeline feature for yourself.
---