The Atlantic Daily: Trump and the Troops
A week of controversy in Washington, Obama's return to the campaign trail, the defeat of ISIS in Raqqa, and more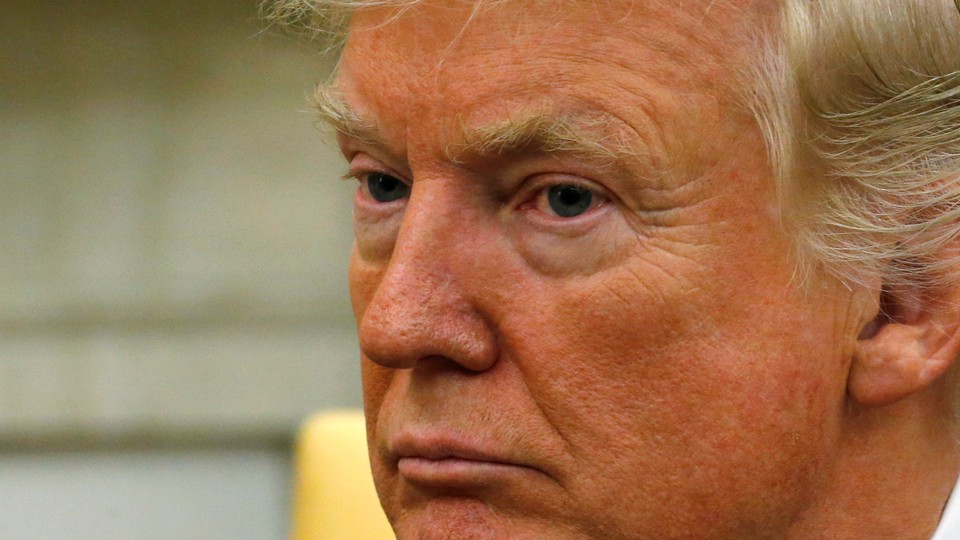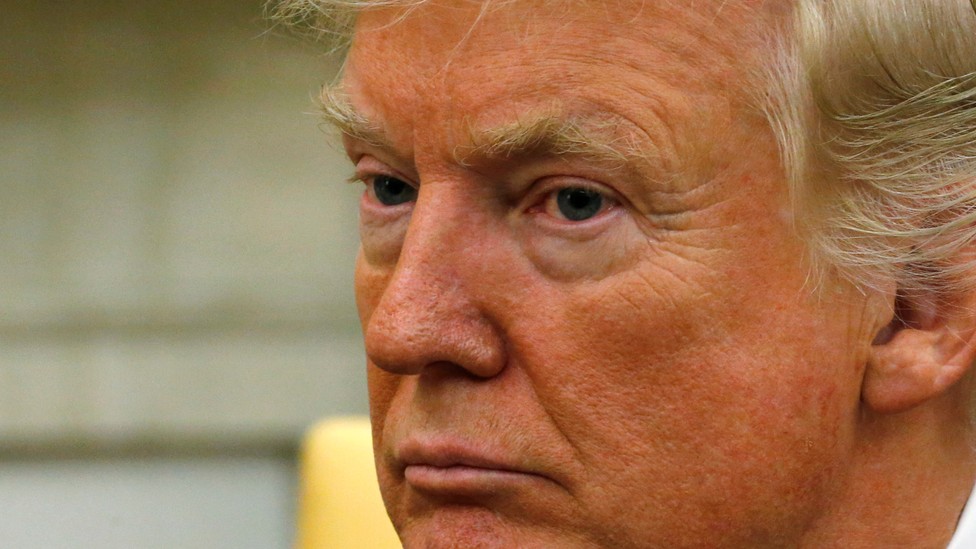 What We're Following
White House Controversy: Press Secretary Sarah Huckabee Sanders defended President Trump's remarks to families of fallen troops, as well as Chief of Staff John Kelly, who had offered an inaccurate anecdote about the Florida congresswoman who criticized Trump's condolences (here's a full account of the tangled scandal). Trump was said to have upset the widow of Sergeant La David Johnson, who was killed in Niger earlier this month, with the cavalier tone of his call—and the incident fits into a pattern of Trump's refusing to face the human cost of violence, writes Peter Beinart. What about the attack in which Johnson and three other servicemen were killed? The details are still emerging, but here's what we know so far.
Rallying Support: Senate Republicans came together to pass a budget resolution on Thursday night, coming one step closer to enacting their plan for tax reform—and disappointing spending hawks in the party, as the resolution may result in raising the deficit. Meanwhile, former President Obama held rallies to campaign for Democratic candidates in New Jersey and Virginia, reprising his signature message of hope for a very different political moment.
The Middle East: The U.S.-backed Syrian Democratic Forces took back the city of Raqqa this week, destroying the former capital of the Islamic State—and adding a bloody new chapter to modern American warfare, which had rarely called for total annihilation of an enemy. In Jordan, some Syrian refugees are being deported over fears that they may be connected with ISIS. And in Iraqi Kurdistan, government forces have seized the city of Kirkuk after Kurds voted for their own independence in a referendum. Here's why the U.S. isn't supporting Kurdish statehood.
---
Snapshot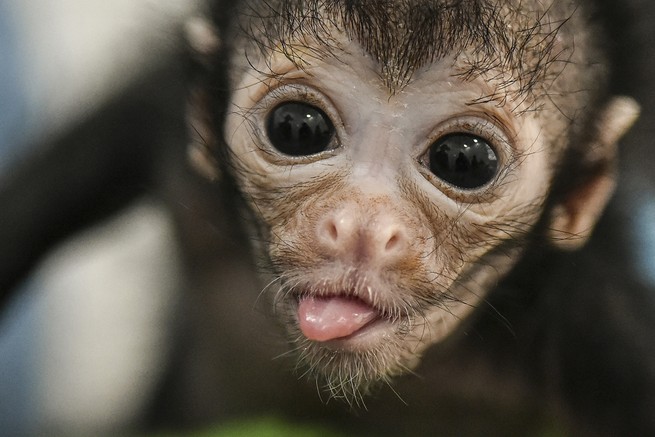 ---
Evening Read
Dawn Chan on AlphaGo, a game-playing program so advanced that it's beat top human players in Go, and is now training against itself:
Since May, experts have been painstakingly analyzing the 55 machine-versus-machine games. And their descriptions of AlphaGo's moves often seem to keep circling back to the same several words: Amazing. Strange. Alien.

"They're how I imagine games from far in the future," Shi Yue, a top Go player from China, has told the press. A Go enthusiast named Jonathan Hop who's been reviewing the games on YouTube calls the AlphaGo-versus-AlphaGo face-offs "Go from an alternate dimension." From all accounts, one gets the sense that an alien civilization has dropped a cryptic guidebook in our midst: a manual that's brilliant—or at least, the parts of it we can understand.
Keep reading here, as Chan considers what we can learn from a machine that has nothing left to learn from humans.
---
What Do You Know … About Culture?
Books were in the spotlight this week, with the announcement that George Saunders has become the second American author to win the Man Booker Prize and the publication of a few new high-profile releases. Ivana Trump wrote a parenting memoir that emphasizes the Trumpian value of winning, and Iraqi authors imagined their country's future in a speculative-fiction anthology. Movies also took a page from works of literature: Wonderstruck and The Snowman are both adapted from novels, but neither quite lives up to the books they're based on.
Can you remember the other key facts from this week's culture coverage? Test your knowledge below:
1. In its first 24 hours of trending, #MeToo—the hashtag women are using to share experiences of sexual assault and harassment—had been tweeted almost ____________ times.
Scroll down for the answer, or find it here.
2. Half of the songs that have reached No. 1 on the Billboard Hot 100 this year have been of the ____________ genre.
Scroll down for the answer, or find it here.
3. In September, the Disney film ____________ was released in Māori in New Zealand.
Scroll down for the answer, or find it here.
---
This Week on Radio Atlantic
Why Do Happy People Cheat? Adultery is as ancient as marriage, and as contemporary relationships have evolved, Esther Perel writes, the causes and consequences of infidelity have much to teach us about the nature of commitment. In this conversation, Perel talks with our hosts about some of those lessons, culled from numerous sessions counseling couples as a psychotherapist. Listen and subscribe here.
---
Poem of the Week
The poet Richard Wilbur died this week at the age of 96. From our June 2004 issue, here's "Some Words Inside of Words," a poem "for children and others":
At heart, ambassadors are always sad.
Why? Because world affairs are always bad,
So that they're always having to express
"Regret," and "grave concern," and "deep distress."

The barnacle is found in salty seas,
Clinging to rocks in crusty colonies;
And salt, which chemists call NaCl,
Is found inside the barnacle as well.
Read the rest, and hear Wilbur's reading of the poem, here.
---
Reader Response
Jeff Maysh wrote about a woman who unexpectedly found love after confronting a man who lied to her on an online dating site. This reader can relate:
That actually happened to me—great guy, attractive. Three months of texting—he lived just far enough away that meeting never worked out. Finally admitted he was married. I was seeing other people, and it never got emotionally deep. But yeah, I imagine he just liked the attention.

[On the other hand] I have some "online relationships" who have become dear friends that I have met up with. It's a whole community. Last year, one of our members passed away. She was an introvert, with few "real-life friends" but an army of virtual friends who came to her home while she was in hospice care and took her beloved pets in so she could die in peace knowing they were homed. I met some of my best friends online (and have met many in person).
More on the evolution of an online community here.
---
Verbs
Payday loans, freshwater blob, humble tale, musical swerve.
---
Time of Your Life
Happy birthday to Barry (the same age as televised presidential addresses); to Sam's wife, Nancy (a year younger than texting); to Char's mother (a year younger than motels); to Calypso's father, Sam (the same age as Tiger Woods); to Eileen's best friend Sheila (twice the age of Macintosh computers); to Claire's daughter Grace (a year younger than Google) who's in her first year at UCLA; and to Bernie (twice the age of the 24-hour news cycle).
Tomorrow, happy birthday to Dave's wife and best friend, Elizabeth (the same age as NASA); to John (a year younger than Superman); to Theresa's son (who was 5 when Barack Obama was elected president); and to Mandy and Simon's daughter Caroline, who's too young for the timeline, but just the right age to start learning particle physics.
Do you or a loved one have a birthday coming up? Sign up for a birthday shout-out here, and click here to explore the Timeline feature for yourself.
---