The Atlantic Daily: Dealbreakers and Democracy
The U.S. withdrawal from UNESCO, Trump's executive order on health care, how Facebook shapes American politics, and more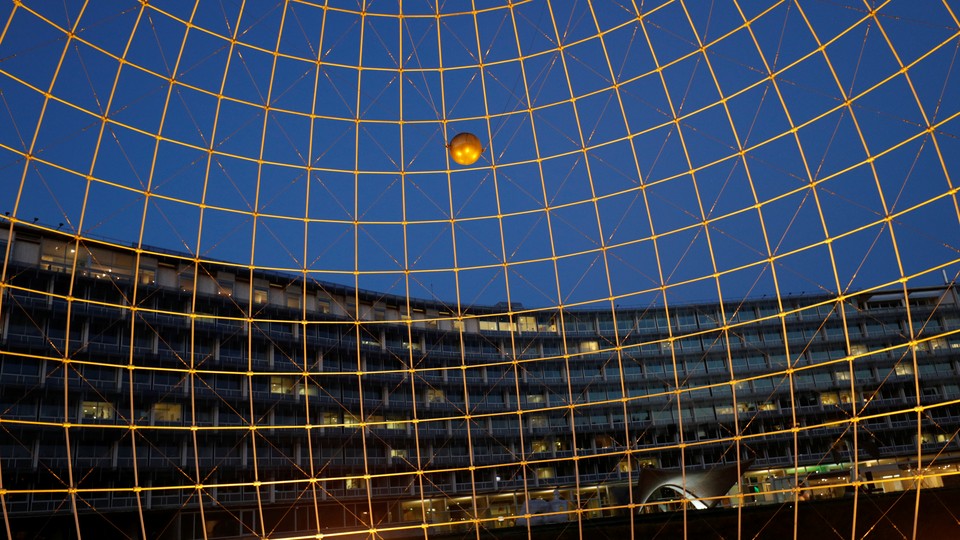 What We're Following
Foreign Policy: The U.S. is formally leaving UNESCO, the UN's cultural body, over perceptions that the agency is biased against Israel, which also withdrew. It's the latest in the series of dealbreaking moves that characterize President Trump's foreign policy, from exiting the Paris climate-change agreement to reinstating restrictions on the U.S.'s relationship with Cuba. Next up, the president is expected to decline to certify Tehran's compliance in the Iran nuclear deal—and while that doesn't mean the U.S. will back out, it could prompt Iran to do so, with potentially dangerous consequences.
Executive Action: After efforts to repeal the Affordable Care Act failed in Congress, Trump has signed an executive order instructing federal agencies to let more Americans use association health plans and short-term health insurance—less-regulated plans that are cheaper for healthy people, but could raise prices across the board for those with serious health conditions. Meanwhile, the president's controversial travel ban is still making its way through the court system, where the latest version of the ban may well hold up to legal challenges.
Escaping Poverty: Soaring housing costs in American cities are making it increasingly difficult for poor families to relocate in search of better-paying work. And a researcher who spent eight months observing workers at an anti-poverty agency explains what's behind the bureaucratic barriers that can make it hard for people to get help.
---
Snapshot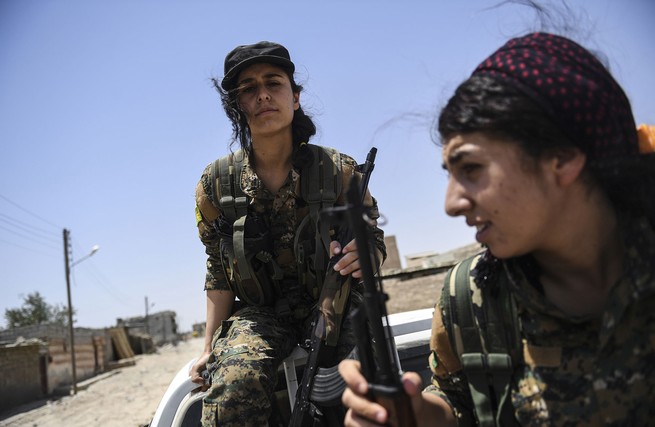 ---
Who We're Talking To
Tammy Proctor, a historian, explains the context behind the Boy Scouts' decision to open their ranks to girls.
Carmen Maria Machado, a novelist and National Book Award finalist, discusses why surrealism helps to capture women's experiences.
Yascha Mounk, a lecturer on political theory at Harvard University, explains why some young Americans are dissatisfied with democracy. Watch the video here.
---
Evening Read
Alexis C. Madrigal on how Facebook changed the 2016 presidential election—and American democracy:
Tech journalists covering Facebook had a duty to cover what was happening before, during, and after the election. Every component of the chaotic digital campaign has been reported on, here at The Atlantic, and elsewhere: Facebook's enormous distribution power for political information, rapacious partisanship reinforced by distinct media information spheres, the increasing scourge of "viral" hoaxes and other kinds of misinformation that could propagate through those networks, and the Russian information ops agency.

But no one delivered the synthesis that could have tied together all these disparate threads. It's not that this hypothetical perfect story would have changed the outcome of the election. The real problem—for all political stripes—is understanding the set of conditions that led to Trump's victory. The informational underpinnings of democracy have eroded, and no one has explained precisely how.
Keep reading here, as Alexis tells the story of how Facebook reshaped the media landscape in the U.S. And read about what a news hoax from 1835 can teach today's tech companies here.
---
What Do You Know … About Global Affairs?
Trump's expected decision to decertify Tehran's compliance with the Iran nuclear deal this week could be the first step toward withdrawing the U.S. from the deal, known as the JCPOA, which will then be sent to Congress for review. Experts are sharply divided on this move: Some believe the U.S. must stay in the deal because withdrawing from it will invite war with Iran, while others believe that threatening to withdraw will give the Trump administration an opportunity to stop Iranian aggression in the Middle East. To the charge of aggression, Javad Zarif, Iran's foreign minister, argues that the West misunderstands his country's intentions. But in response Yair Lapid, Israel's former finance minister, accuses Iran's leaders of manipulating the West.
Can you remember the other key facts from this week's global coverage? Test your knowledge below:
1. The only female candidate in Liberia's presidential election this week was ____________.
Scroll down for the answer, or find it here.
2. Spain has ____________ autonomous regions, including Catalonia.
Scroll down for the answer, or find it here.
3. The Arabic word for "dignity," ____________, is at the center of the scholars Donna Hicks and Zaynab El Bernoussi's research on the concerns of Syrian and Libyan refugees.
Scroll down for the answer, or find it here.
---
Urban Developments
Our partner site CityLab explores the cities of the future and investigates the biggest ideas and issues facing city dwellers around the world. Gracie McKenzie shares today's top stories:
For more updates from the urban world, subscribe to CityLab's daily newsletter.
---
Reader Response
On The Masthead, our first-ever membership program, we're starting out a long-reads matchmaker service: Members describe their reading tastes and the topics they want to learn more about, and get recommendations from fellow readers for great pieces from across the web. Matt W., an electrical engineer in San Diego, shares some of the best things he's read recently:
I recently read and liked Yuval Harari's Sapiens and Homo Deus. I really liked this Vox article about the U.S. Department of Energy because of its focus on policy and infrastructure details. I also enjoyed this Atlantic article on REI's business practices and this other Atlantic article on exculpatory evidence. I read Graeme Wood's recent articles on Richard Spencer and ISIS. Anything by Ta-Nehisi Coates. For something a bit more off the beaten track, here's a recent article I enjoyed by Emily Short on moral decision making in interactive fiction. I also like to read about economics, evolutionary biology, and changing American religious demography. (I was raised Evangelical, currently atheist.)
You can see other readers' recommendations for Matt tomorrow, or submit your own, by joining The Masthead as a founding member. Learn more here.
---
Verbs
Octopus textures mimicked, space junk investigated, skin science complicated, synthetic turf debated.
---
Time of Your Life
Happy birthday to Avis (a year younger than FM radio); to Sherill's sister Stephanie (the same age as the UN building in New York); to Nicole (18 years older than Walt Disney World); to Martin's wife, Marisa (twice the age of CD players); to Bill (a year younger than Monopoly); and to Muzzie's granddaughters C.J. and Parker, who at 11 are too young for the timeline, but just old enough to write letters to the president.
Do you or a loved one have a birthday coming up? Sign up for a birthday shout-out here, and click here to explore the Timeline feature for yourself.
---