The Atlantic Daily: Dreams Deferred
The Trump administration announces a rollback of DACA, North Korea conducts its largest nuclear weapon test yet, Caribbean islands prepare for Hurricane Irma, and more.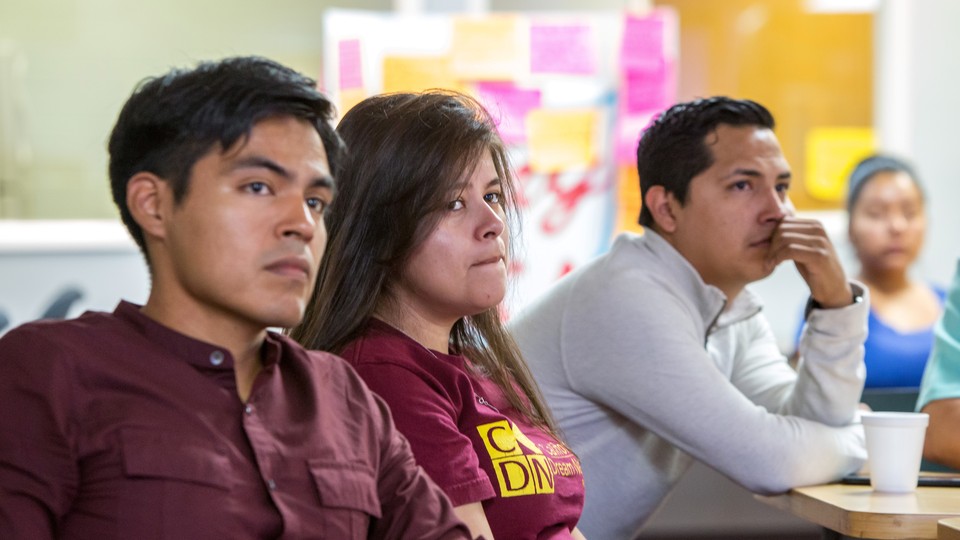 What We're Following
Dismantling DACA: Jeff Sessions announced that the Trump administration will end the Deferred Action for Childhood Arrivals program with a six-month delay, a decision that strongly aligns with the attorney general's personal views on immigration. Supporters of reduced immigration praised the White House but questioned what would happen next as Congress works to draft immigration legislation among its myriad other responsibilities. And David Frum argues that Trump's actions will only end up hurting efforts at tougher immigration laws in the long run.
Going Nuclear: North Korea's latest nuclear weapons test emphasizes just how theatrical the country is being about its developments in warfare—a departure from the secrecy that typically shields such advancements. Trump took aim at South Korea for what he called their attempt at appeasement with their neighbors to the north, but some think South Korea's policy is a better possible solution than Trump's current aggression tactics. Krishnadev Calamur lays out the previous options that have been tried with North Korea and their respective outcomes.
Hurricane on the Horizon: Puerto Rico and the Virgin Islands are bracing for Hurricane Irma to hit sometime tonight or tomorrow, following closely behind the destruction of Hurricane Harvey in Texas and Louisiana. The newly upgraded Category 5 storm could reach Florida by the end of the week. Meanwhile, Harvey's aftermath is still being studied, with new research showing that the amount of water from the hurricane caused deformations in the Earth's crust.
---
Snapshot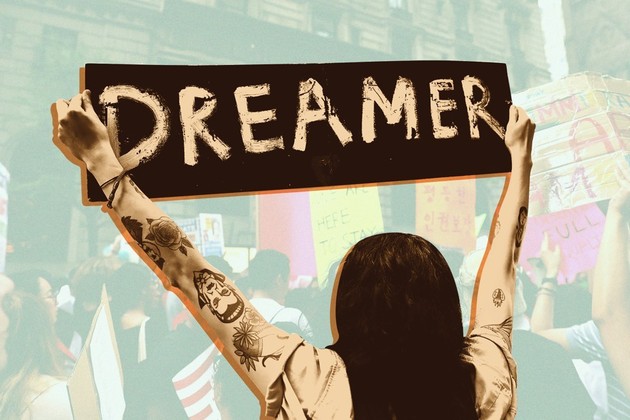 ---
Evening Read
Erika Christakis on the underestimated value of public schools:
Few people care more about individual students than public-school teachers do, but what's really missing in this dystopian narrative is a hearty helping of reality: 21st-century public schools, with their record numbers of graduates and expanded missions, are nothing close to the cesspools portrayed by political hyperbole. This hyperbole was not invented by Trump or DeVos, but their words and proposals have brought to a boil something that's been simmering for a while—the denigration of our public schools, and a growing neglect of their role as an incubator of citizens.
Keep reading here, as Christakis explores the civic role public schools play in our society.
---
What Do You Know … About Business?
How the sausage gets made: Joe Pinsker interviews the editor of Meatingplace, a meatpacking trade magazine, about how the pun-prone industry has changed its image over time. Also: Even with a fleet of economists, risk managers, and computer simulations, it's remarkably difficult to calculate the costs of a natural disaster. Hurricane Harvey has thwarted cost models more than usual. And: The Trump administration has suspended HUD's Small Area Fair Market Rent program, an Obama-era desegregation effort that would have affected how millions use their housing vouchers.
Can you remember the other key facts from this week's business coverage? Test your knowledge below:
1. Before and after her tenure in the Bush administration, Condoleezza Rice was a professor and administrator at ____________ University.
Scroll down for the answer, or find it here.
2. The richest 1 percent pay about ____________ percent of the country's federal income taxes, compared with about 18 percent in 1979.
Scroll down for the answer, or find it here.
3. A child in a 1-percent family is ____________ times more likely to attend an Ivy League university, or similarly selective school, than a child from the poorest quintile.
Scroll down for the answer, or find it here.
---
Urban Developments
Our partner site CityLab explores the cities of the future and investigates the biggest ideas and issues facing city dwellers around the world. Gracie McKenzie shares three of today's top stories:
For more updates from the urban world, subscribe to CityLab's daily newsletter.
---
Reader Response
After Hayley Glatter wrote about the impact that Hurricane Harvey might have on schoolchildren, one commenter wrote:
I agree that children can rebound from disaster, perhaps more readily than adults, and can even gain maturity from it. I had a tough time when I was a child, my grandparents had just died when my father accidentally burned our house down and killed our dog. Dealing with that on my own certainly left me behind my peers at school for a short while, but it also gifted me a sense of my own self-reliance and resilience that they didn't have.
Read the article here.
---
Verbs
Evolution sprinting, Arctic cruising, spacecraft calling, and forecast curbing.
---
Time of Your Life
Happy birthday to Glynn (a year younger than Superman); to Gordon's son Guy (twice the age of websites); and to Jim's daughter (a year younger than Shark Week). Jim writes:
Nothing I could give my daughter would equal the joy she and her brother Josh bring to me! They make my world go 'round. I get out of bed for many reasons, but they top the list. Thank you for the opportunity to tell her I love her like crazy!
From yesterday, happy birthday to Amy's husband, David (a year younger than the Super Bowl); to Lois (twice the age of The Oprah Winfrey Show); to Anuj's brother (a year younger than Google); to Sarah (the same age as CDs); and to Nancy (a year younger than T-shirts).
And from Sunday, happy birthday to Virginia (twice the age of hip-hop records); to Lisa (a year younger than the TV remote); to Francine's son Fredrik (the same age as Tiger Woods); and to Katie, who shares a birthday with Aishwarya (both are twice the age of Facebook).
Do you or a loved one have a birthday coming up? Sign up for a birthday shout-out here, and click here to explore the Timeline feature for yourself.
---