The Atlantic Daily: Strictly Speaking
China's restrictions on North Korea, tax reform's progressive history, a French deradicalization program, and more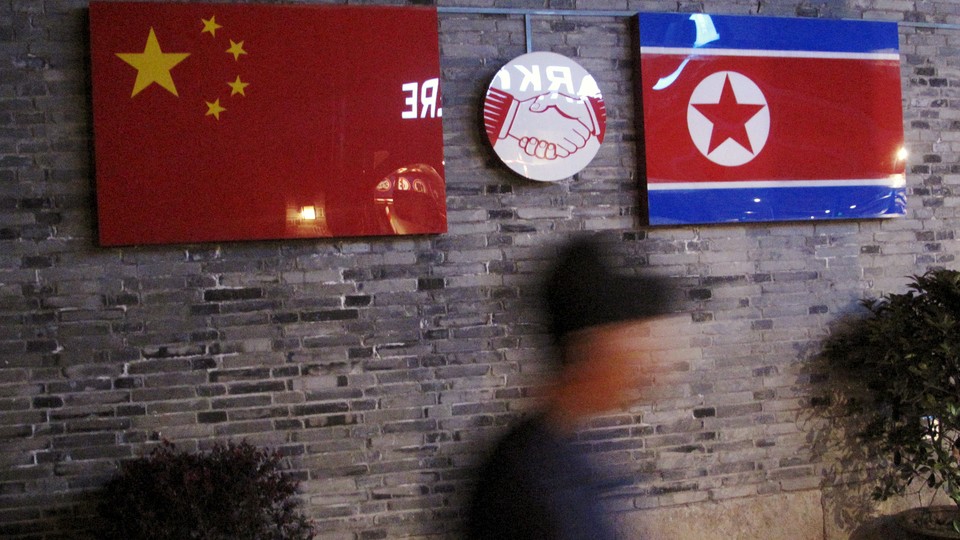 What We're Following
North Korea: China has ordered North Korean companies operating within its borders to close in its toughest move against the Kim regime since its weapons tests prompted the harshest-ever UN sanctions. Thus far, China has been slow to satisfy U.S. demands to put pressure on North Korea. As former CIA Director David Petraeus hypothesizes, China may be the real audience President Trump is thinking of when he makes threats to North Korea—though that's not to say such threats won't inflame Pyongyang and alarm Americans. Amid the escalating rhetoric, here's how to tell how close the U.S. really is to war with the North.
Party Plans: Lawmakers' latest proposal for tax reform, which is focused mostly on slashing rates, marks a significant change from progressive attempts at tax reform of the 20th century—and the gap stems from how both conservatives and liberals reinvented their goals in the 1980s and '90s. Today, Republicans are struggling to balance the interests of the working- and business-class voters that make up their coalition. Meanwhile, their signature effort to undo the Affordable Care Act is succeeding behind the scenes in spite of its failures in Congress.
Equity Issues: SNAP, the government's food assistance program created 40 years ago by the bipartisan Food Stamp Act, is on the verge of significant cuts in the GOP's next budget proposal. And kids from poor households are increasingly left out of participating in sports—which can lead them to miss out on long-term health and learning benefits too.
---
Snapshot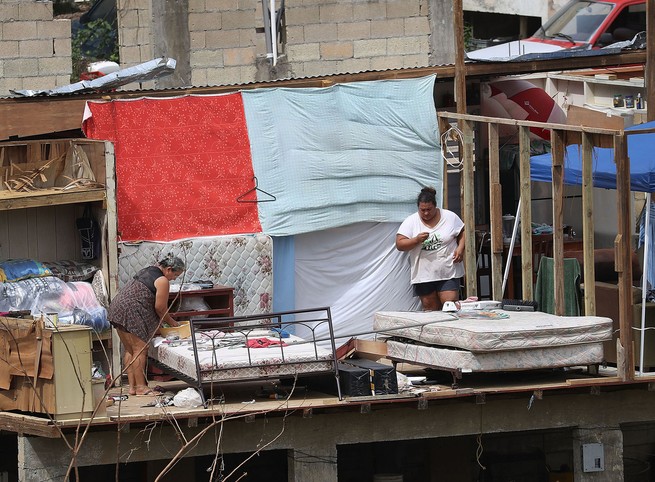 ---
Who We're Talking To
At the Washington Ideas Forum, an annual conference presented by the Aspen Institute and The Atlantic:
Steven Mnuchin, the U.S. Treasury secretary, defended the White House proposal for tax reform.
Nancy Pelosi, the House minority leader, described a time when she confronted Trump.
Mark Warner, the Democratic senator from Virginia, discussed why the Senate Intelligence Committee has asked tech companies to testify on Russian interference in the 2016 election.
---
Evening Read
Maddy Crowell on a French program to deradicalize would-be terrorists:
Residents, who were aged between 18 and 30 and came from all over France, received lessons in French history, philosophy, literature, media, and religion, all with the goal of teaching them to "muscle their intellectual immune systems," as Gerald Bronner, a French sociologist who worked at the [Center for Prevention, Integration, and Citizenship] in Pontourny, put it. They also participated in daily therapy, art, and music classes. Group conversations centered on democracy, religion and laïcité, the French concept dating back to 1905 that calls for the separation of religion from politics.

"You can't tell someone, 'What you think is bad, here's good information,'" one social worker at the center told me in August. Instead, the center wanted to address what made the residents prone to their ideology in the first place. "We worked with each person on their history, job opportunities, home life, health programs, all to help them understand why they believe what they do and question whether it's really the truth."
Keep reading here, as Crowell tells the story of how the program came to be—and what went wrong with its implementation.
---
What Do You Know … About Global Affairs?
This has been a big week for the Trump administration's immigration policies: It released a new version of its controversial travel ban on Sunday, permanently restricting entry into the United States of citizens from eight countries, including three that were not listed in the previous version of the ban (restrictions on one country, Sudan, were lifted). One of the additions, Chad, is a counterterrorism partner of the United States, and its inclusion in the ban has puzzled outside observers. The president is also preparing to announce the number of refugees who can enter the country next year. The number is expected to be as low as 45,000, despite pushback from human rights groups and members of the president's own party.
Can you remember the other key facts from this week's global affairs coverage? Test your knowledge below:
1. In Germany's parliamentary election this weekend, Alternative für Deutschland (AfD), the country's far-right populist party, won ____________ percent of the vote.
Scroll down for the answer, or find it here.
2. Saudi Arabia's decision to allow women to drive cars will have unexpected consequences for the ____________ million foreign men employed as drivers for Saudi families.
Scroll down for the answer, or find it here.
3. Official results for the Kurdish independence referendum show that of the more than 40,000 members of the Kurdish diaspora in Europe, roughly ____________ voted to stay in Iraq.
Scroll down for the answer, or find it here.
---
Urban Developments
Our partner site CityLab explores the cities of the future and investigates the biggest ideas and issues facing city dwellers around the world. Gracie McKenzie shares today's top stories:
For more updates from the urban world, subscribe to CityLab's daily newsletter.
---
Reader Response
James Somers recently wrote about a group of programmers who want to avert a looming software crisis by changing the way we code. This reader, a software engineer, is skeptical about their solution:
Fancy languages and development environments are neat and make for great demos and research papers. The problems begin when you try to make real software with them. When something goes wrong, if your whiz-bang tools are maintained by someone else, you have to appeal them for a fix. Even if you maintain them yourself, all the plumbing that makes it so cool to work with is going to get in the way of maintenance, making it more costly to fix and increasing the chances of releasing a bug before your [Quality Assurance] finds it.
Read Somers's feature story here.
---
Verbs
Sex commercialized, start-ups bred, mosquitoes malaria-proofed, history unearthed.
---
Time of Your Life
Happy birthday to Nancy's daughter Marcelene (twice the age of Facebook), and to Peter's husband (a year younger than helicopters).
Do you or a loved one have a birthday coming up? Sign up for a birthday shout-out here, and click here to explore the Timeline feature for yourself.
---