The Atlantic Daily: Driving Change
Republicans' plan for tax reform, Moore's win in Alabama, Saudi women's right to drive, and more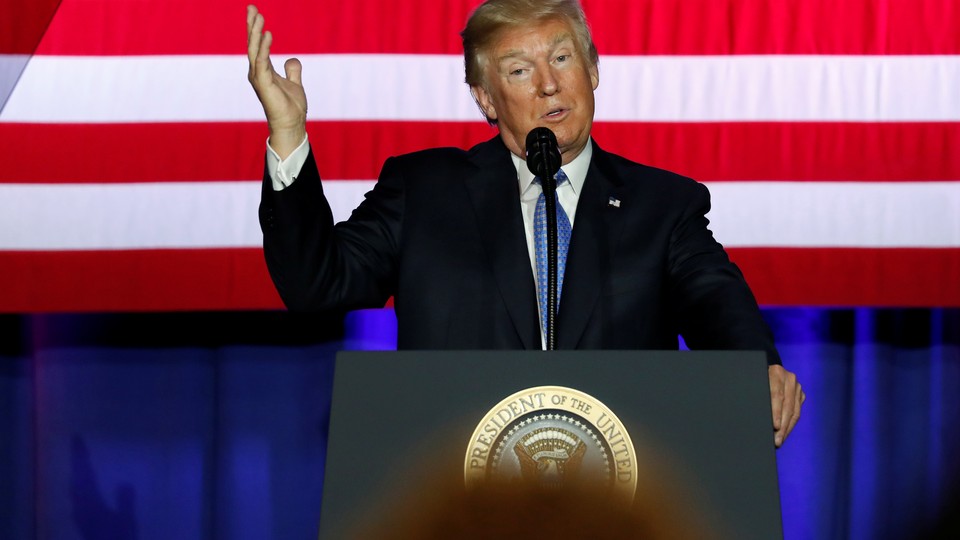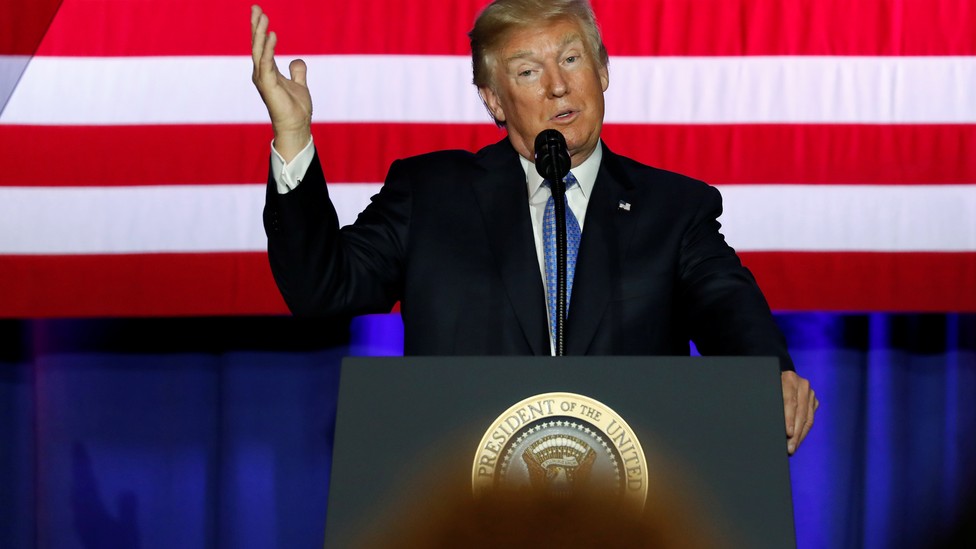 What We're Following
Tax Reformers: President Trump unveiled the Republican plan for tax reform, which calls for simplifying the tax code and cutting rates across the board. But many key details are still unknown, including how much wealthy families will benefit in comparison with the middle class. It also remains to be seen whether GOP senators will succeed in passing the legislation, since their budget reconciliation strategy, which depends on all party members voting together, has already failed them on health care. Meanwhile, Health and Human Services Secretary Tom Price is in trouble for funding charter jets for his private travel with taxpayer dollars—and it could cost him his job.
Political Judgment: Roy Moore, the controversial, highly conservative former chief justice of Alabama, defeated Luther Strange in the state's Republican Senate primary. Strange had been backed by both Senate Majority Leader Mitch McConnell and President Trump; Moore, on the other hand, was endorsed by Trump's former adviser Steve Bannon, and his victory could pave the way for more anti-establishment contenders in 2018. Trump congratulated Moore on Twitter—and erased several tweets that documented his support of a losing candidate.
The Right to Drive: Saudi Arabia's King Salman announced the end of his country's ban on driver's licenses for women on Tuesday. Saudi Arabia was the only country that restricted driving based on sex, and the announcement marks a victory for women who have spent years campaigning for more autonomy. But it's not clear yet how much women's status will change, or how much the decision was motivated by a commitment to reform. Hala Al-Dosari, a scholar and activist, explains why the new decree has left her with mixed feelings.
---
Snapshot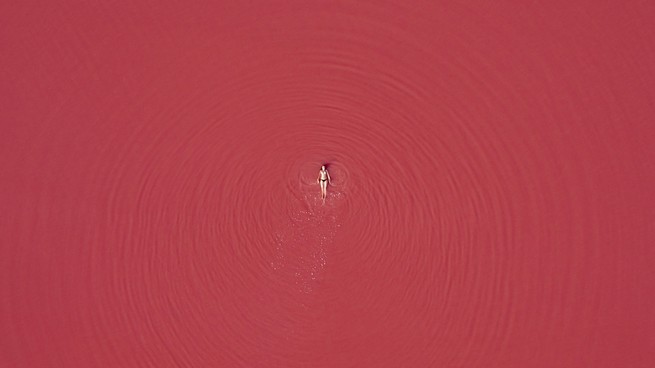 ---
Who We're Talking To
At the Washington Ideas Forum, sponsored by the Aspen Institute and The Atlantic:
Marty Baron, the editor of The Washington Post, explained that the media isn't at war with Trump.
Chris Ruddy, the CEO of Newsmax, described how he understands the president's core priorities.
Adam Neumann, the CEO of WeWork, shared his predictions for the future of communal life and work.
---
Evening Read
Paul Kiel on a Memphis woman's decision to file for bankruptcy:
She'd cried when she made the decision, but with three boys and one uneven paycheck, every month was a narrow escape. A debt collector had recently won a court judgment against her and, along with that, the ability to seize a chunk of her pay. Soon, she would be forced to decide between groceries or electricity.

Bankruptcy, she figured, despite its stink of shame and failure, would stop all that. She could begin anew: older, wiser, and with a job at a catering company that paid $10.50 an hour, a good bump from her last one. She could keep dreaming of a life where she had money left over at the end of each month, a chance of one day owning a home.

What [Novasha] Miller didn't know when she swallowed her pride and called a local bankruptcy attorney is that she would probably end up right back where she started, with the same debts, in the same crisis. For the black debtors who, for generations, have made Memphis the bankruptcy capital of the U.S., the system delivers neither forgiveness nor renewal.
Keep reading here, as Kiel uncovers how debtors get caught in a cycle of bankruptcy filings—and how lawyers profit when they do.
---
What Do You Know … About Science, Technology, and Health?
An impending crisis at Puerto Rico's hospitals attests to the island's dire situation following Hurricane Maria. Besides the humanitarian emergency, the hurricane also affected a radio telescope and an island full of monkeys within Puerto Rico's borders. Hurricane Maria has pushed the Humane Society to continue a nonstop effort to rescue pets that began with Hurricane Harvey. It also contributed to making September the strongest hurricane month ever recorded, as far as researchers can tell.
Can you remember the other key facts from this week's science, tech, and health coverage? Test your knowledge below:
1. A Broadway production of ____________ is causing viewers to pass out, vomit, and even experience seizures.
Scroll down for the answer, or find it here.
2. Researchers discovered evidence of early life on Earth in 3.95-billion-year-old rock from ____________'s Torngat Mountains.
Scroll down for the answer, or find it here.
3. According to London's transport authority, ____________ percent of private-hire drivers, including Uber drivers, are white and British, compared with 68 percent of taxi drivers.
Scroll down for the answer, or find it here.
---
Look Back
On this day in 1905, Albert Einstein published his famous mass-energy equivalence formula—E=mc2 —in the journal Annalen der Physik. In our January 1999 issue, Alan Lightman reflected on Einstein's groundbreaking work:
The young Einstein was an embattled loner. Yet although he was unemployed much of the time in the years immediately following his graduation, he managed to publish several scientific papers. Then, in 1905, still working in obscurity, he produced five articles that changed physics for all time. Any of these papers would have brought him lasting recognition. One earned him the Nobel Prize. Two provided definitive new evidence for the existence and sizes of atoms and molecules; two proposed a radical new conception of time and space (the special theory of relativity) and tossed out as a by-product the famous formula E=mc2; and the fifth gave the first theoretical evidence that light flows in discrete packets of energy, like water droplets, rather than in a continuous stream.
Read more here, and then check out the latest discovery based on Einstein's work: Gravitational waves from colliding black holes were detected for the fourth time in less than two years.
---
Reader Response
Derek Thompson recently wrote about how the history of Sears helps explain why Amazon is moving its online business into brick-and-mortar stores. This reader is skeptical of the transition:
Personally I would rather spend my time hiking, biking, running, and enjoying myself than walk around a store buying something that is a compromise because what I really want isn't available locally.
Another counters:
Many people see shopping as a social experience—walking around a shopping center with friends, seeing what is new, getting lunch. It is healthy and necessary. And all of those closed specialty stores, perhaps your closed local supermarket, will destroy your community.
A third weighs in:
Online just makes sense ... shopping at discount retailers isn't enjoyable anymore. It's maybe a step up from the DMV. If brick-and-mortar stores close down, it's not the fault of millennials being stuck to their screens; it's the fault of retailers who have cheapened in-store shopping into a miserable experience.
More on how retailers are thinking about customer experience here.
---
Verbs
Tweets extended, fluff celebrated, enigmas unraveled, soldiers deployed.
---
Time of Your Life
Happy birthday to Marybeth (a year younger than color-TV broadcasts); to Carol's husband, Dieter (twice the age of the 24-hour news cycle); to Mark (the same age as Barack Obama); to David (twice the age of the Disney Channel); to Sondra (the same age as OPEC); to Andra's son Rick (a year younger than commercial bar-code scanning); and to Virginia (twice the age of MTV).
Do you or a loved one have a birthday coming up? Sign up for a birthday shout-out here, and click here to explore the Timeline feature for yourself.
---