The Atlantic Daily: Emergency Response
Destruction in Puerto Rico, an increase in violent crime, the dangers of depending on software, and more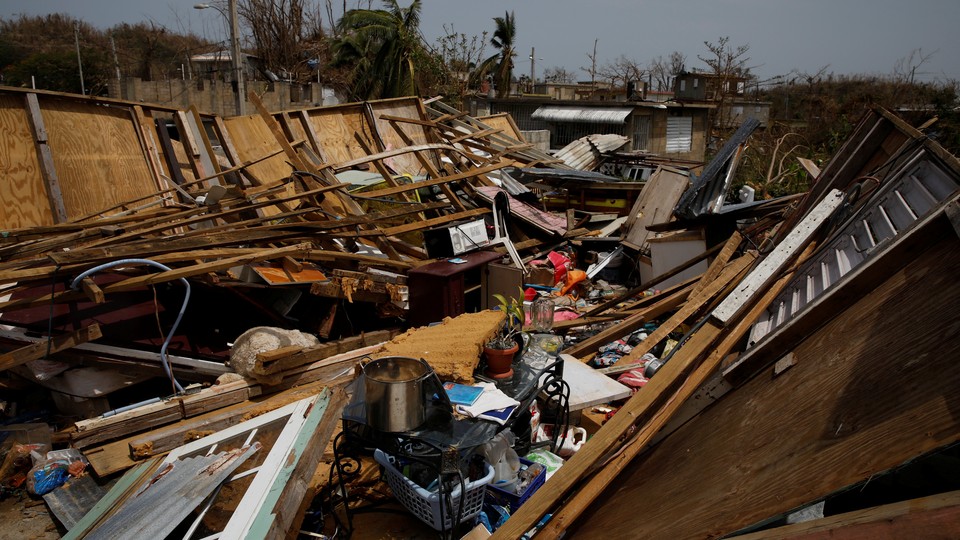 What We're Following
Crisis in Puerto Rico: Most of the U.S. territory is without power and running water after Hurricanes Irma and Maria knocked out large portions of its infrastructure, leaving hospitals struggling to care for patients and families on the mainland waiting for news about their loved ones. The island's wildlife are also in trouble, with researchers working to save a unique colony of rhesus macaques after the storms destroyed much of Puerto Rico's vegetation. The devastation makes aid an urgent priority, and it's too early to say whether the federal government's response measures up.
Political Fractures: One sign of change in Germany despite the reelection of Angela Merkel this weekend was the Alternative für Deutschland party's rise to power: With 12.6 percent of the vote, it's the first far-right group in decades to make it to Germany's parliament, and it's now the third-strongest party in the governing body. Yet the AfD itself is far from unified, and it sits alongside many other small parties that drew votes away from the mainstream ones—pointing to a new political landscape.
Crime Challenges: A new FBI report shows a nearly 9 percent increase in homicides across the U.S. in 2016. Instead of rising across the board, the violence is concentrated in a few major cities, and the data breaks down with even more disparities at the local level. And the recent case of a deaf man shot and killed during a confrontation with police brings to light the potential consequences when jurisdictions fail to comply with ADA provisions.
---
Snapshot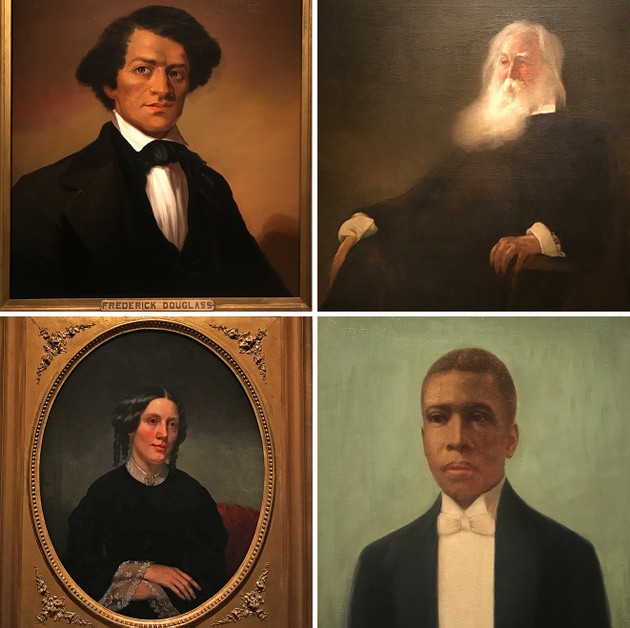 ---
Evening Read
James Somers on what makes computer code vulnerable to catastrophe:
Our standard framework for thinking about engineering failures—reflected, for instance, in regulations for medical devices—was developed shortly after World War II, before the advent of software, for electromechanical systems. The idea was that you make something reliable by making its parts reliable (say, you build your engine to withstand 40,000 takeoff-and-landing cycles) and by planning for the breakdown of those parts (you have two engines). But software doesn't break. Intrado's faulty threshold [that caused a widespread 911 outage in 2014] is not like the faulty rivet that leads to the crash of an airliner. The software did exactly what it was told to do. In fact it did it perfectly. The reason it failed is that it was told to do the wrong thing.
Keep reading here, as Somers explains how dependence on code could be leading people to crisis—and how some programmers are trying to solve the problem.
---
What Do You Know … About Business?
In our series "On the Shoulders of Giants," we've continued to explore how mentorship shapes industries and disciplines across America. A Boeing vice president and aerospace engineer reflects on how women above and below her have built a pipeline of talent in a cutthroat hiring market for STEM graduates. A Native American former policy adviser to President Obama describes how viewing relationships across generations helps her keep working to advance Native rights. And Yosimar Reyes, a California-based poet and artist, discusses the crucial role individual relationships play in the undocumented community.
Can you remember the other key facts from this week's business coverage? Test your knowledge below:
1. The Office of Minority Business Enterprise was originally founded in the 1960s under President ___________ to promote "black capitalism."
Scroll down for the answer, or find it here.
2. Sears, which started out as a mail-order company, grew the number of its brick-and-mortar stores from zero in 1925 to ____________ in 1929.
Scroll down for the answer, or find it here.
3. Last week Netflix issued a ____________ themed around its hit show set in the 1980s, Stranger Things.
Scroll down for the answer, or find it here.
---
Urban Developments
Our partner site CityLab explores the cities of the future and investigates the biggest ideas and issues facing city dwellers around the world. Gracie McKenzie shares three of today's top stories:
Once a struggling steel town, Pittsburgh is now positioned to be a global leader in innovation. Here's what the city needs to do to ensure success.

If you were in charge, how would you reapportion your city's streets? This simple but intriguing tool invites would-be transportation engineers to flesh out ideas, like widening sidewalks, adding tram lines, and more.

Incorporating data from more than 26,000 zip codes, a new index sorts U.S. cities, counties, and congressional districts based on their economic well-being—demonstrating the country's widening geographic gap.
For more updates from the urban world, subscribe to CityLab's daily newsletter.
---
Reader Response
After James Fallows wrote about President Trump's attack on protesting NFL players, one of his readers weighs in on the controversy:
As a U.S servicemen, I have sworn an oath to defend the Constitution, which grants the right to free speech, peaceful assembly, as well as to petition the government for wrongs committed. How players or individuals choose to exercise such freedoms is not my concern, but my commander in chief using the flag and the sacrifice made by military families as a wedge issue is what troubles me.

Being in the military you fight so that you have a home to come back to; you fight for a more "perfect union" but not to divide, politicize, or segregate our nation on the basis of what voters believe in standing for the flag and which voters don't. I don't support the president's effort to divide a nation already split on so many issues and unsure how to combat inequality.
Read more from Fallows and his readers here, and read Adam Serwer's essay on what threatens free speech here.
---
Adjectives
Radical humility, dangerous misunderstanding, brazen emails, staid affair.
---
Time of Your Life
Happy birthday to Sarahmarie (a year younger than James Bond); to Clark (the same age as the Voting Rights Act); to Rohan (a year younger than Amazon); to Jan Marie (twice the age of MTV); to Skip (a year younger than FM Radio); to Krista's husband, Scott (the same age as the UN General Assembly); to Meghan's boyfriend, Preston (a year younger than VCRs); to Jon (the same age as the state of Hawaii); to Anita's sister Aruna (twice the age of websites); to Michael (the same age as the hard-disk drive); and from Billy and Barbara to Justin (a year younger than The Oprah Winfrey Show).
Do you or a loved one have a birthday coming up? Sign up for a birthday shout-out here, and click here to explore the Timeline feature for yourself.
---
The newsletter dated September 25, 2017, misstated the first name of one of Alabama's Senate candidates. It is Roy Moore, not Rob Moore. Our apologies for the error, and thanks to reader John for pointing it out.
---